Sacks are inherently valuable. They lead to turnover opportunities, and if they don't do that, they're one of the best ways for a defense to stop a drive in its tracks. However, using solely sacks to judge the performance of a pass rusher is an antiquated way of looking at the game and a quick way to let numbers lead you astray. 
In doing that, you're taking hundreds of plays and boiling them down to a handful of reps. Pressure doesn't always lead to sacks, but pressure is disruptive in its own right and better translates from year to year for a pass rusher than sack totals. 
With that in mind, here are five upcoming free agent edge rushers with big discrepancies between their 2020 pressure and sack rates that may lead to them either being undervalued or overvalued this offseason. 
Undervalued
There is an argument to be made that Lawson is the best pure pass rusher to hit free agency this offseason. Since entering the league in 2017, his pass-rush grade on true pass-rush sets ranks in the 96th percentile among all edge defenders — firmly in elite territory. Injuries and inconsistent play have limited his opportunities to begin his career, but he finished the 2020 season with a career-high 723 defensive snaps and 84.9 pass-rushing grade. The arrow is pointing up. 
Despite finishing the season with only 5.5 sacks, few pass rushers were able to consistently beat their blocks and pressure opposing quarterbacks more often than Lawson. He was one of just five qualifying edge defenders to record a pass-rush win rate of 20% or higher, joining Joey Bosa, T.J. Watt, Khalil Mack and Jerry Hughes. On top of that, his 64 pressures were fourth-most at the position.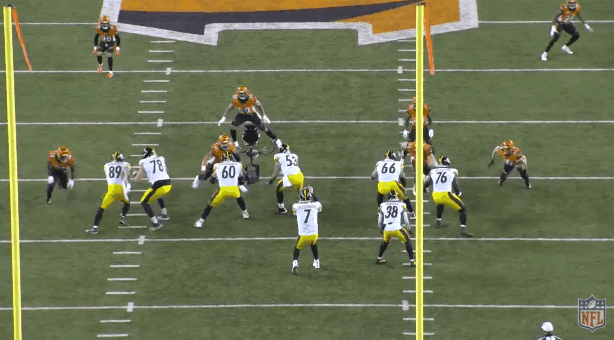 Lawson's stretch to close the season, in particular, was impressive. Including the game against Pittsburgh above, he recorded at least five pressures in each of the Bengals' final four games. 
He's not going to provide much as a run defender, but his limited playing time and depressed sack totals could lead to a team getting a steal this offseason.     
It made sense to group these two players together. Both are proven, veteran options — with Ingram being a bit longer in the tooth than Clowney — who are coming off injury-shortened seasons in which they didn't record a single sack. It's not as if either player wasn't getting to the quarterback when they were on the field, though. 
Most QB pressures without a sack | 2020 regular season
Ingram and Clowney each still had pressure rates north of 10% and PFF grades above 70.0 in 2020, and signs point to the zeros in the sack column being more a result of bad variance than a significant decline in their play. 
For Clowney, though, the lack of sacks is a recurring theme. In a four-year stretch from 2016 through 2019, his 220 pressures were tied for the 13th-highest mark by any edge defender in the NFL, but his 26 sacks by PFF's count were tied for only 36th-most in the same group. Prospective teams can expect him to play the run well and consistently find himself in the backfield, but he looks like a rare case of a player whose sack rate repeatedly trails his pressure rate.
Overvalued
We've already made this mistake before. Just last season, Dante Fowler Jr. recorded double-digit sacks with the Rams, and he proceeded to roll that momentum over into a three-year, $45 million contract with the Atlanta Falcons that included nearly $30 million in guarantees. One year later, that deal looks poor, as Fowler is coming off a season in which he recorded a 49.9 PFF grade and just 30 pressures. 
The thing that makes the prospects of signing Floyd to a contract in the ballpark of the three-year, $40 million deal projected on PFF's free agency page is that there was significantly more reason to have faith in Fowler's 2019 season than Floyd's 2020 campaign. 
Fowler racked up 67 total pressures in 2019 compared to Floyd's 44 this past year on a near-identical number of pass-rushing snaps. He was also 25 years old and coming off three straight seasons with an improved PFF grade rather than 28 years old and coming off five straight seasons with relatively stagnant PFF grades between 63.0 and 70.0, as Floyd is.   
It really comes down to the fact there are few, if any, situations better for an edge defender than playing next to Aaron Donald with all the attention he draws. Nearly 50% of Floyd's 44 pressures this season were charted as unblocked or cleanup pressures. Each of his three sacks against Seattle in Week 10 came in those two categories.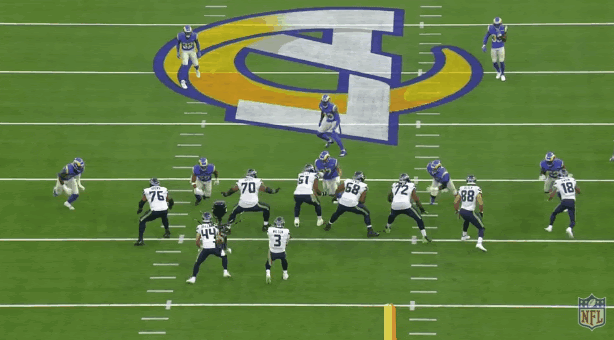 The play above is an example of a cleanup sack for Floyd that stems largely from Donald's skill set and the advantageous one-on-one matchups the Rams were able to generate on the other side of the line. 
Given what we've seen from Floyd throughout his career, it would be difficult to expect him to turn in another season with double-digit sacks on a different defense. 
Houston put together a tremendous career with the Kansas City Chiefs, and the high-level play carried over to Indianapolis in 2019 with an 87.1 PFF grade. Just looking at the sack line, you could say it carried over into 2020, as well, but Houston's pressure count tells a different story. 
Justin Houston pass-rushing numbers by season since 2017
| | | | |
| --- | --- | --- | --- |
| Year | Pass-rushing snaps | Pressures | Sacks |
| 2017 | 412 | 54 | 9.5 |
| 2018 | 339 | 48 | 9.0 |
| 2019 | 433 | 60 | 11.0 |
| 2020 | 388 | 32 | 8.0 |
His eight sacks on the season were in the same ballpark as the prior three years, but Houston's 8.3% pressure rate during the 2020 regular season was the lowest mark of his career — dipping below an 11.4% pressure rate as a rookie in 2011. His 32 total pressures were also the fewest he has produced since 2011, barring a 2016 season in which he played just five games.  
Whether he can get back to the player we saw in 2019 now at 32 years old remains to be seen, but his sack totals understate the decline in play this past season for Indianapolis.