Josh Allen and Stefon Diggs made dynamic plays all day, and the Buffalo Bills held on late to secure a 27-24 win over the Indianapolis Colts in the AFC Wild Card round. Buffalo will face the highest remaining seed in the AFC playoff bracket.
Editor's note: All of PFF's grades and advanced stats from this game will be finalized and made available to ELITE subscribers within 24 hours of the final whistle.
Story Of The Game
The Bills are a top-five offense in the NFL, propelled by Allen's MVP-caliber play this season. His passing grade throwing deep has risen from 33rd to sixth since 2019. On targets 20 or more yards downfield today, Allen completed four of five passes for 129 yards and a touchdown. The pinpoint accuracy he played with today is absurd, and he finished the game with six big-time throws upon first review. 
The threat of Allen as a runner tormented the Colts' defense. The third-year pro averaged 4.9 yards per carry, including a QB draw for 16 yards that provided a spark in the first half.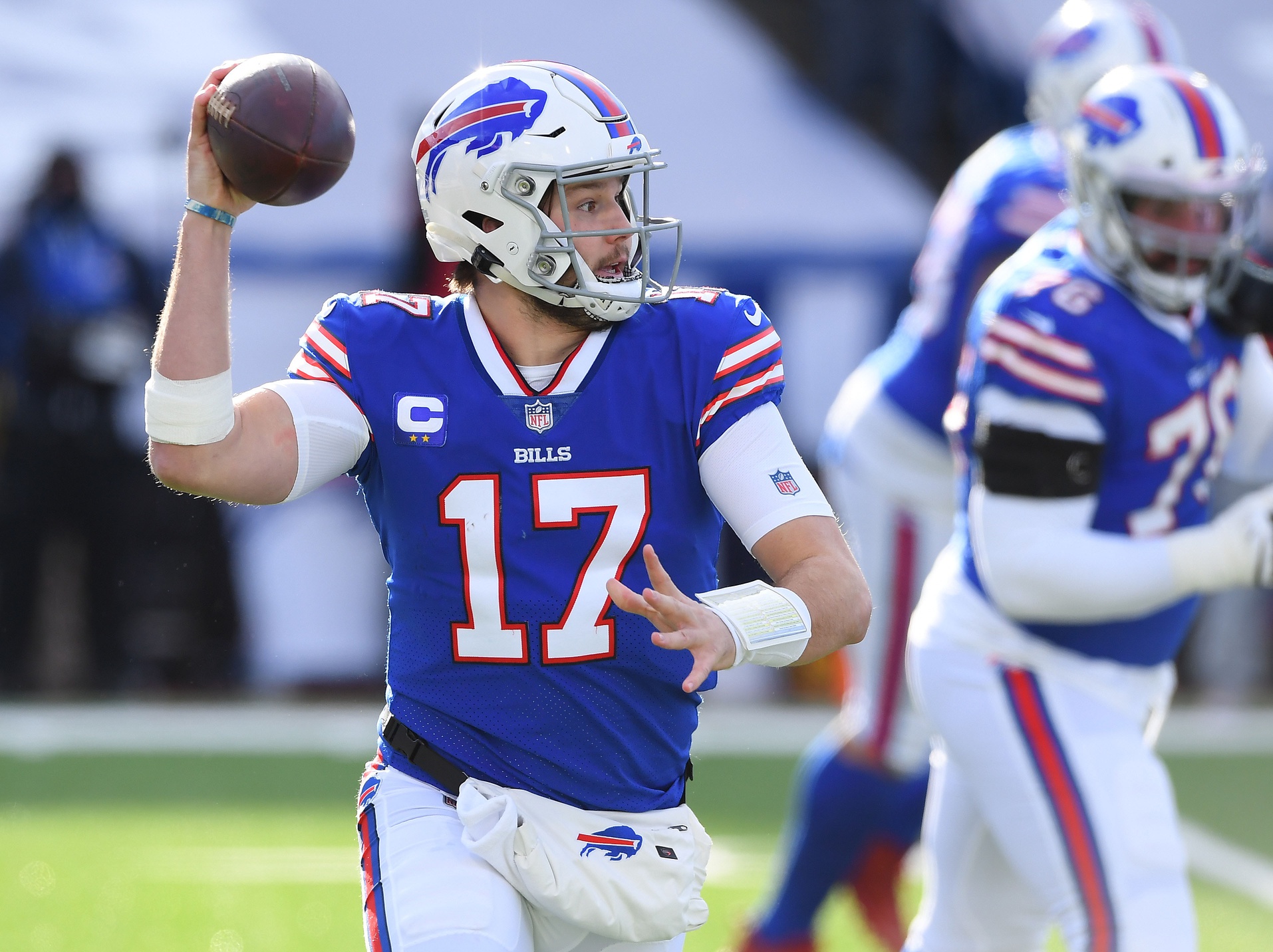 Diggs finished the regular season as the league leader in targets, catches and receiving yards. Colts' defensive coordinator Matt Eberflus appeared to have no answers on how to contain Diggs, who caught all but two of his targets for 128 yards and a touchdown. 
Indianapolis mounted a comeback late in the fourth quarter and trailed by three points with a little more than five minutes left in the game. Neither team could generate an effective pass-rush, combining to pressure the opposing QB on 15.3% of their dropbacks. Kudos to the Buffalo defense for how it performed in coverage. Besides Tre'Davious White, not a single player surrendered more than 51 yards. 
Rookie Watch
Since Week 11, Jonathan Taylor is the second-highest-graded running back behind Derrick Henry. He rushed for 253 yards in the Colts' regular season finale against the Jaguars, the most by a rookie since 2012. The Indianapolis offense fed Taylor today with 23 total touches, but the ex-Wisconsin back couldn't gash Buffalo's run-defense despite the fact that it finished the season as the third-lowest-graded unit in the league. The Colts team leaned on a committee approach and had an effective day on the ground. 
For the Bills, Gabriel Davis stepped up to take some of the burden off Diggs. The rookie caught all four of his targets for 85 yards despite only appearing on the field for 32 snaps. Zack Moss chipped in 20 snaps and racked up 47 total yards before exiting the game early with an injury. 
ELITE subscribers can view player grades, advanced statistics, positional snap counts and more in Premium Stats 2.0.