Russell Wilson and the Seattle Seahawks steamrolled the winless New York Jets, 40-3, in Week 14 — a victory that was sewn up by the start of the fourth quarter. Seattle moves to 9-4, but the Los Angeles Rams hold the tiebreaker to remain atop the NFC West.
It was a marvelous performance from Wilson, who threw his 36th touchdown pass of the season, marking a new career-high. The Seahawks' quarterback recorded his fifth game of the season with four or more touchdown passes.
Editor's note: All of PFF's grades and advanced stats from this game will be finalized and made available to ELITE subscribers within 24 hours of the final whistle.
Story Of The Game
Russell Wilson's 88.8 passing grade in the red zone through Week 13 ranked second among NFL quarterbacks. And in Week 14, he finished 6-of-6 for 49 yards and four touchdowns in that area of the field.
Chris Carson continues to play a larger role each and every week as he works himself back into shape from a mid-season injury. He finished the game with 12 carries for 76 yards and a touchdown, but it's his ability to raise Wilson's game to another level that matters the most. Wilson's passing grade with Carson in 2020 is 92.6 versus 68.4 without. Wilson handed the ball off 33 times, and the Seahawks strung together six runs of 10 yards or more, including a 28-yard run by Carson.
The Jets continue to look like a comedy of errors, highlighted by three missed field goals in the contest. Sam Darnold has yet to throw for more than 230 yards in a game this season, and he finished 14-for-26 for 132 yards against Seattle. It's an encouraging sign for the Seahawks' defense, which has held the Eagles, Giants and now the Jets to under 200 passing yards in the team's past three games. Since acquiring Carlos Dunlap prior to Week 9, the Seahawks' run defense looks incredibly formidable. It's a top-10 unit in the fewest explosive rushing plays allowed and in total rushing yards allowed.
If the Seahawks can clean up some of their issues in pass protection, all the ingredients are there for a Super Bowl run. Wilson has taken 16 sacks since Week 10, trailing only Carson Wentz's 18. Wilson also set a new career-high today with his 12th interception of the season, as turnovers continue to be a problem for him lately. Since Week 7, Wilson has thrown nine interceptions. Drew Lock leads the league in that span with 11.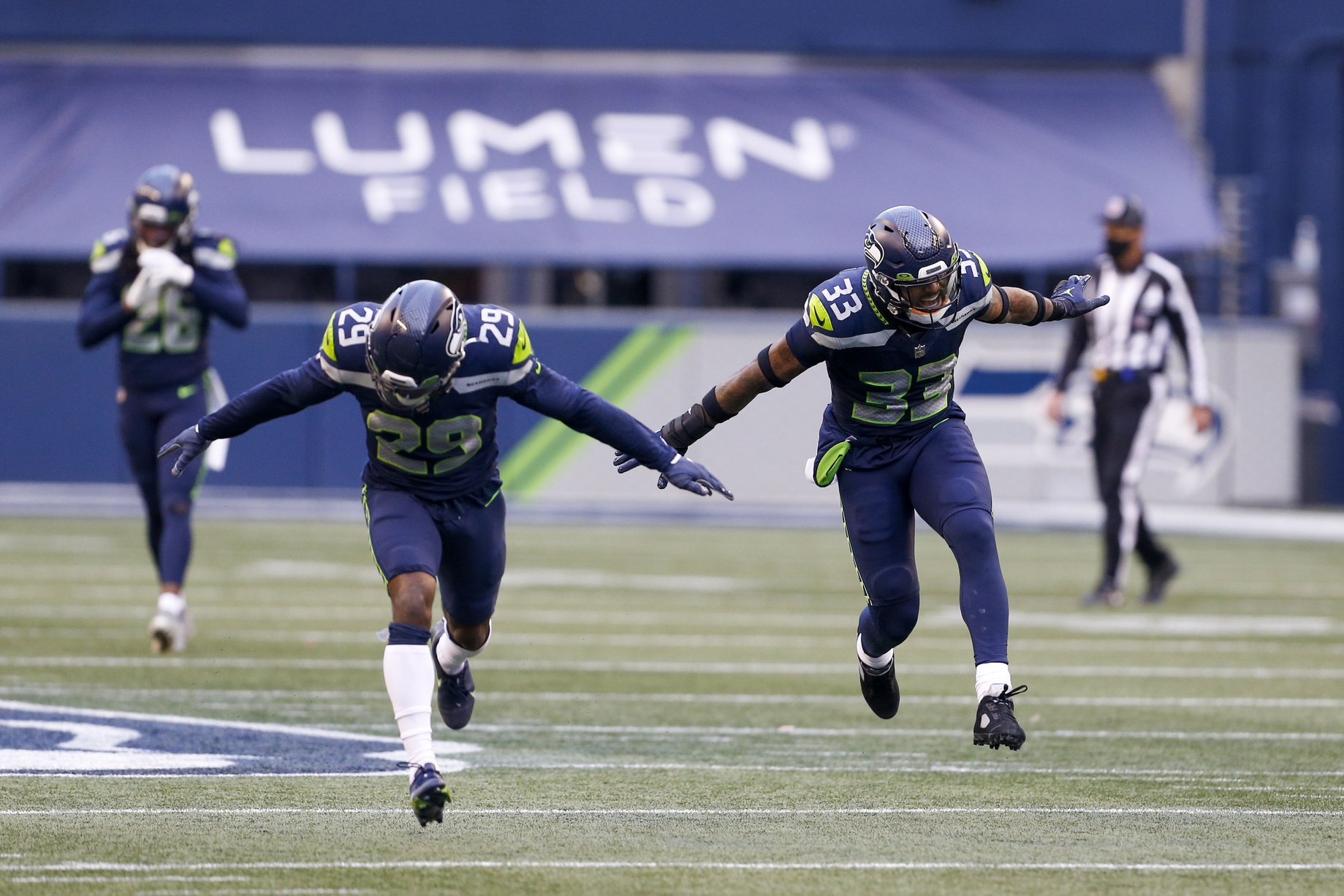 Rookie Watch
For the Jets, the lone bright spot appears to be first-round pick Mekhi Becton. He played every offensive snap and allowed one pressure on Darnold.
Seahawks guard Damien Lewis played every offensive snap with nothing to write home about. Wideout Freddie Swain caught two passes for 22 yards, scoring the first touchdown of the game. Defensive end Alton Robinson chipped in with 31 snaps and two pressures, both being quarterback hurries.
ELITE subscribers can view player grades, advanced statistics, positional snap counts and more in Premium Stats 2.0.