The NFL transaction wire has stayed relatively quiet in the weeks leading up to the trade deadline, but that could change next week.
While the NFL world waits to see if the Houston Texans will really trade quarterback Deshaun Watson, there could be other relatively minor moves made before Nov. 2 at 4 p.m. ET.
We discuss some players who could be on the move and why the deadline might be less active than in the past in this week's NFL mailbag:
---
Click here for more PFF tools:
Rankings & Projections | WR/CB Matchup Chart | NFL & NCAA Betting Dashboards | NFL Player Props tool | NFL & NCAA Power Rankings
---
I'll start with the possibility of the Indianapolis Colts trading Mack. Ever since Mack and the Colts came to a mutual agreement to find a trade, a source said the market has been quiet, and it's not sounding like a deal is likely by early next week. That being said, the Nov. 2 trade deadline can spark action, and that could change. And after Tuesday, teams will only be able to add to their roster through free agency, waivers and practice squad poaching.
So, if say, the Baltimore Ravens want to add a running back after Nov. 2, they'll either need to sign a running back in free agency, claim a player who has been waived or sign a player off of another team's practice squad. That being said, new practice squad rules could absolutely affect teams' willingness to deal assets for a player.
There are some experienced running backs available on practice squads, which have been expanded to 16 players, including vested veterans. Duke Johnson, Patrick Laird, Jonathan Williams, Trayveon Williams, Trey Edmunds, Dontrell Hilliard, Jordan Howard, Chris Thompson, Lamar Miller and Darwin Thompson are currently on practice squads. They would have to agree to be signed off their current team's practice squad to join a 53-man roster (and some players elect not to due to being happier in their current situations), but there is running back depth out there.
Mack is better than those players. That's why he's on an active roster, but a team would have to decide it's worthwhile to give up an asset, and the Colts would have to determine that asset is worth giving up valuable running back depth.
As for the possibility of the Houston Texans trading Cooks, a source said, "Always a chance, but I am not expecting it." Cooks did not seem happy when the Texans traded running back Mark Ingram to the New Orleans Saints. Moments after the trade was reported, Cooks tweeted, "This is bullshit. Such a joke."
This is bullshit. Such a joke

— Brandin Cooks (@brandincooks) October 27, 2021
Cooks and Ingram played together on the Saints from 2014-2017 and then reunited on the Texans this season. Ingram is known as one of the NFL's better teammates, so even though it seemed likely that one of Houston's five running backs would be traded, it didn't make the trade any less disappointing for players on Houston's roster.
Cooks makes sense as a trade candidate because he's Houston's best offensive player (73.4 overall PFF grade through seven weeks) and his salary is easy to move. Because the Texans converted $10 million of Cooks' base salary into a signing bonus this offseason to free up cap space, his salary is just $2.5 million this season. If he was traded next week, a team would only take on a $1.389 million cap. That being said, Cooks' 2022 cap hit is only $16.2 million, and if the Texans want to try to be competitive next season, then it makes sense to keep him around.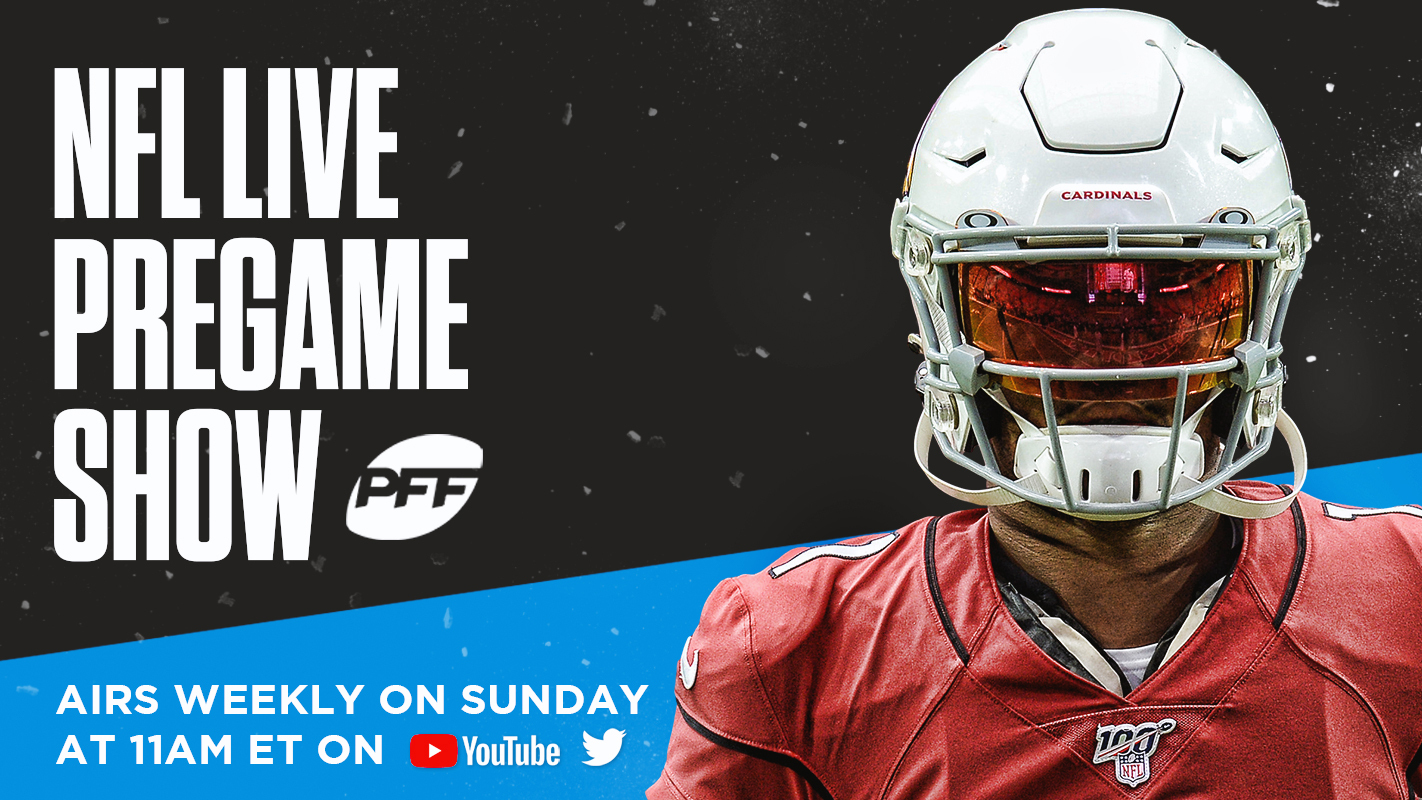 @BAMbankroll: #PFFMailbag, Who is this year's most improved player through the first seven games of the NFL season?
The easiest answer is Las Vegas Raiders defensive end Maxx Crosby, who is PFF's highest-graded (91.4) edge defender this season after earning a 61.6 overall PFF grade through the first two seasons of his NFL career. In just seven games, Crosby has seven sacks, 12 QB hits and 47 total pressures. He's already set a career-high in QB hits, and he's one dominant pass rush away from his top mark in pressures. Crosby has also been a dependable run defender (74.3 grade) this season.
| | | | | |
| --- | --- | --- | --- | --- |
| Year | Total snaps | Overall grade | Run-defense grade | Pass-rush grade |
| 2019 | 750 | 65.4 | 58.8 | 67.3 |
| 2020 | 906 | 57.8 | 56.1 | 58.2 |
| 2021 (7 games) | 391 | 91.4 | 74.3 | 92 |
Beyond Crosby, here are some names worth mentioning: 
Related content for you: NFL Week 8: Key matchups and storylines for all 15 games via Ben Linsey
@SteveSpaccareli: Is Robert Saleh already beyond salvage? #PFFMailbag
No, absolutely not. New York Jets head coach Robert Saleh took over a team that went 2-14 and added a rookie quarterback. New York was never expected to be competitive this season.
The Jets are coming off of a really rough 54-13 defeat against the New England Patriots. Patriots head coach Bill Belichick has a forever grudge against the Jets, and he wasn't going to take his foot off the gas pedal when his own team needed a jolt of offensive confidence.
I have no idea what the Jets will look like in the future. If quarterback Zach Wilson lives up to the expectations that came with him going second overall, then they'll probably be competitive sooner rather than later. That tends to happen with good, young quarterbacks (see Burrow and Los Angeles Chargers quarterback Justin Herbert for prime examples). If Wilson doesn't live up to his pedigree, then yeah, there might be more lean years ahead for the Jets.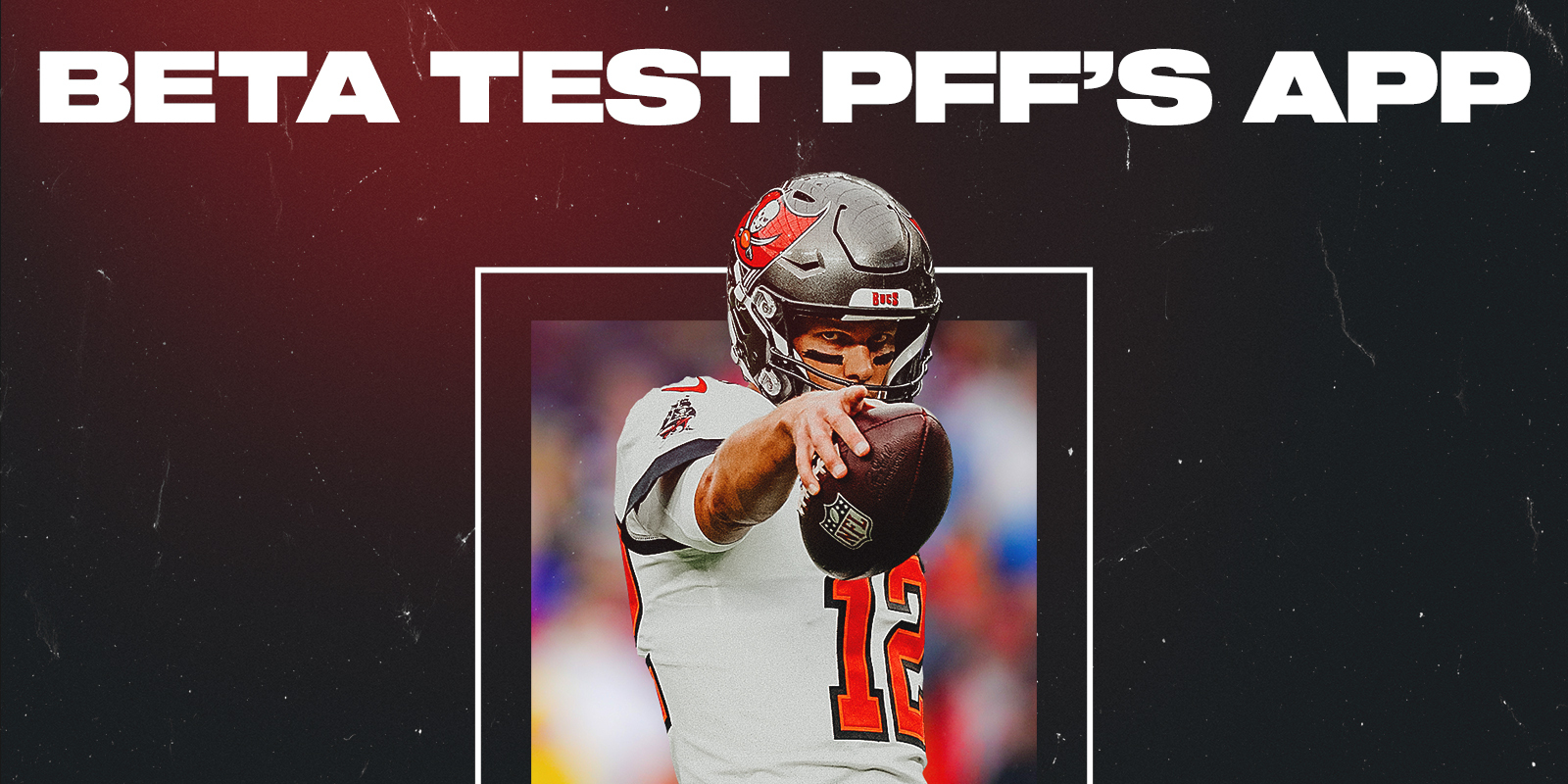 @ashley1992__: Hi Doug, so glad you're bringing this back!! Do you see the Patriots adding any secondary help before the trade deadline? Any names to keep an eye on?
For years, the Patriots' secondary was one of the team's biggest strengths. New England's pass defense has been merely average up to this point in the season and ranks 14th in EPA per play allowed. It hasn't had a truly disastrous game, but it has also played Tua Tagovailoa, Zach Wilson (twice), Jameis Winston, Tom Brady, Davis Mills and Dak Prescott.
Mills and Prescott had their highest-graded games of the season against the Patriots' defense. However, New England's pass defense deserves credit for making Brady look mortal and forcing below-average games out of Tagovailoa, Wilson and Winston.
It won't get significantly more difficult for the Patriots defense moving forward, as they're set to face Herbert, Sam Darnold, Baker Mayfield, Matt Ryan, Ryan Tannehill, Josh Allen (twice), Carson Wentz, Trevor Lawrence and Tagovailoa (unless Miami makes a trade to bring in Deshaun Watson). There are difficult matchups in there, but it's not exactly a murderer's row of quarterbacks.
That being said, the Patriots' secondary could get worse moving forward. Slot cornerback Jonathan Jones is out for the season after undergoing surgery on his shoulder. It appears safety Devin McCourty avoided serious injury when he left Sunday's game with an abdomen ailment and didn't return. McCourty has not been limited in practice so far this week.
The Patriots once had hope that cornerback Stephon Gilmore would return after being placed on the PUP list this summer, but he was traded to the Carolina Panthers for a sixth-round pick.
We know JC Jackson and Jalen Mills are the starting cornerbacks while McCourty, Kyle Dugger and Adrian Phillips will be heavily involved at safety. We don't know, at this point, who will be the No. 3 cornerback moving forward. Myles Bryant, Joejuan Williams and rookie Shaun Wade are the top options on the 53-man roster.
| | | | | |
| --- | --- | --- | --- | --- |
| Name | Overall grade | Run-defense grade | Pass-rush grade | Coverage grade |
| Devin McCourty | 55.0 | 61.7 | 52.4 | 53.5 |
| Justin Bethel | 62.0 | 60.0 | N/A | 61.8 |
| Adrian Phillips | 70.9 | 65.5 | 67.6 | 71.4 |
| Jalen Mills | 57.2 | 64.1 | 79.3 | 53.8 |
| Jonathan Jones | 50.7 | 47.6 | 54.6 | 51.5 |
| Joejuan Williams | 64.6 | 80.6 | 68.1 | 59.5 |
| J.C. Jackson | 64.1 | 64.9 | 54.2 | 64.6 |
| Myles Bryant | 68.9 | 48.6 | 80.7 | 67.5 |
| Kyle Dugger | 60.2 | 60.2 | 65.7 | 58.5 |
Ideally, with Jones now out, Mills would play in the slot, and the Patriots would find a cornerback to play outside. Bryant, who's just 5-foot-9, has only played 18 career snaps outside. Williams, a 2019 second-round pick, has only played 246 career snaps outside but has a 67.4 defensive grade.
Mills has earned a 57.2 overall PFF grade this season while primarily playing outside. He has a 61.5 grade from the slot and a 51.4 grade lined up outside. Over the last three seasons, Mills has a 51.2 overall defensive grade playing outside and a 70.6 overall defensive grade playing in the slot.
The Patriots could certainly weather the storm with Mills and Jackson outside and Bryant in the slot, or they could finally hand Williams a starting role and make Bryant more of a dime defender. Or they could look for outside help.
Kyle Fuller is an interesting option. The Denver Broncos have a deep secondary, and Fuller only played two defensive snaps in Week 6 against the Raiders before being benched completely in Week 7. The Patriots do not currently have enough cap space to acquire Fuller unless the Broncos were willing to eat some money, however. The price for Fuller would likely go up if Denver was willing to help out with his salary.
For now, the Patriots have added two cornerbacks to their practice squad in slot corner Brian Poole and outside option DeVante Bausby. Both players have extensive NFL experience and could be counted on before long.
@TheRealRyanKent: What are your most overrated and underrated Halloween candies? #MailDoug #PFFMailBag
Let's finish this one up with a fun one: The most underrated Halloween candy is a fun-size Crunch bar. The most overrated Halloween candy is a Snickers. Snickers are fine but not top tier, though.