(As we head into the 2019 fantasy football season, we're taking a trip around the league to identify the offseason moves we'd most like to see each team make for fantasy purposes. Today: the New England Patriots)
The Patriots, man. They showed some cracks in the façade a couple of times this year, made us wonder if we were witnessing the end of the dynasty, but in the end they put it together, made the Super Bowl, and reminded us all why they are who they are.
(Note to self: This is the lede you wrote for the 2013 season. Make sure you update it for 2014 2015 2016 2017 2018 2019.)
We know what to expect from New England at this point. Some of the faces change, some don't, and in the end they generally beat just about everyone and annoy their non-fans. This is a team that doesn't need an overhaul, just some tinkering around the edges to fine-tune their fantasy stock.
(Keep up with the whole offseason wish list series here.)
Three offseason moves we want to see for New England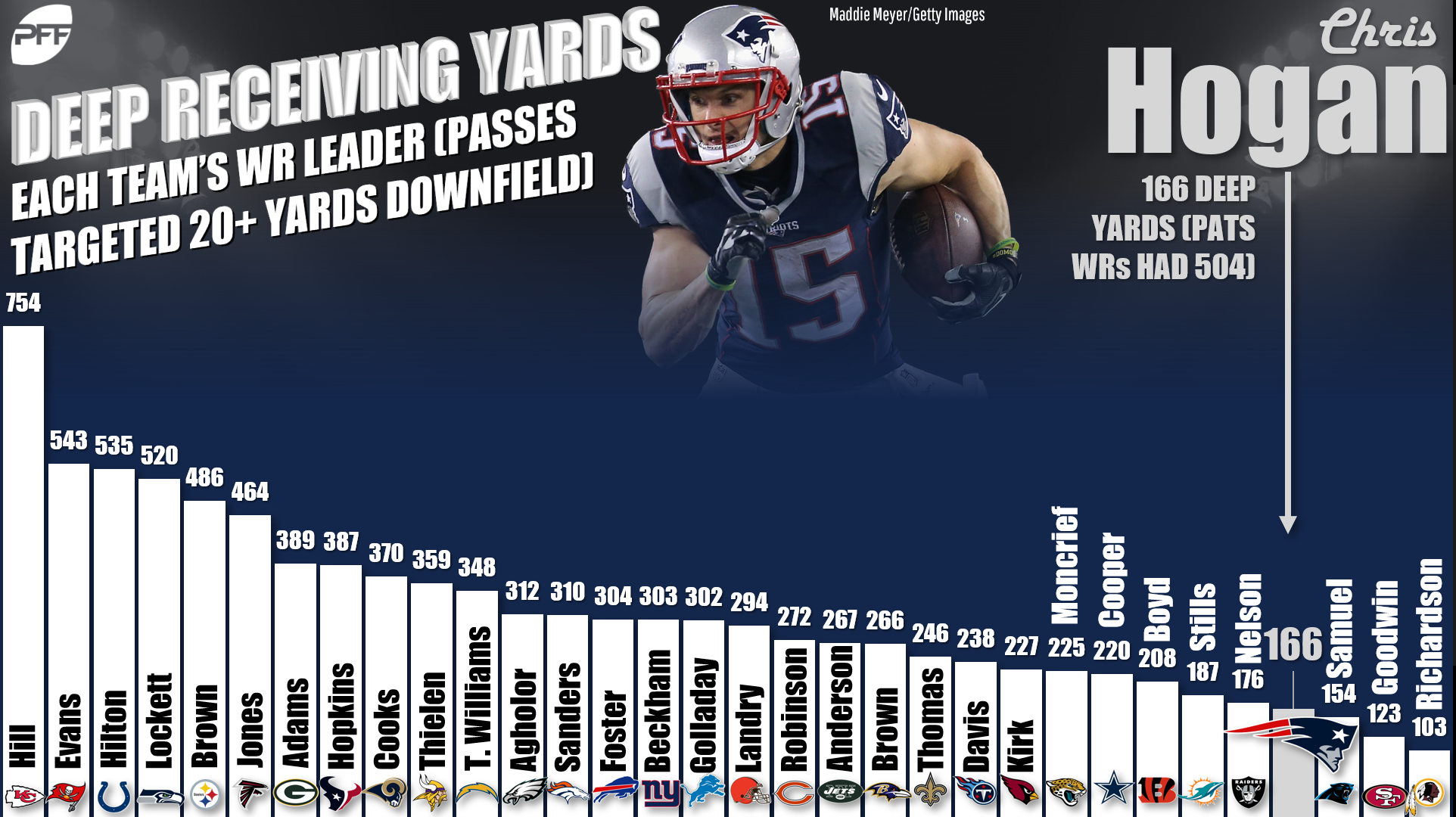 The roster of field-stretching threats in this year's free agency class is as short as Wes Welker used to be in New England. But with Josh Gordon out maybe forever, Phillip Dorsett disappointing and hitting free agency, and Chris Hogan and Cordarrelle Patterson potentially leaving as well, the Patriots could stand to add a receiver who can make teams worry about the deep ball.
Williams fits that perfectly. His average depth of target in 2018 was 13.3 yards, deeper than anyone in New England but Gordon. He had 348 receiving yards on targets 20-plus yards downfield — Hogan and Rob Gronkowski, the two leading Patriots in that stat, combined for 344. The Patriots don't need a Williams type to be a player they can rely on week-in, week-out, but they can definitely use him as an option to keep defenses honest and have 2-3 big games a year. Williams in New England would be a risky fantasy play in a redraft league but would be a very intriguing best-ball option.
Draft Jace Sternberger
The Patriots' level of interest in a tight end this offseason could change dramatically. If Gronkowski looks healthy in the offseason and commits to sticking around in New England for multiple more years, maybe New England doesn't bother reinforcing the position at all. But there is also the chance that the last time we saw Gronkowski on the football field was the last time, and the Patriots need to consider that as an option. Rather than signing an aging tight end to be Gronkowski's backup, a la Martellus Bennett, Dwayne Allen, or Scott Chandler, the Patriots should dive into this year's deep class of pass-catching tight ends. My choice would be Sternberger out of Texas A&M, but even if it isn't him, the Pats would do well to get the next generation.
Draft a quarterback
Almost everything said about Gronkowski and tight ends in the preceding paragraph applies to Tom Brady and quarterbacks as well, with the main difference that there appears to be basically no chance Brady hangs them up this offseason. Still, the team can't really run with Brian Hoyer and Danny Etling as the backup duo in perpetuity. Maybe the team doesn't overextend to get any quarterback in this year's draft, but if an option is falling to them a la Lamar Jackson in 2018, they should probably pounce.