Fantasy football evolves on a daily basis. Injuries, coaching practices and plain old bad luck make the idea of a sure-thing prospect an urban legend. And yet, the best we can do in life is try to use the information at our disposal to make the best decisions possible.
What follows are the PFF crew's five favorite fantasy-related picks from the first three rounds of the 2022 NFL Draft. This isn't simply who will be going highest in drafts but more so the picks that demonstrated a great combination of fit, opportunity and upside for the future.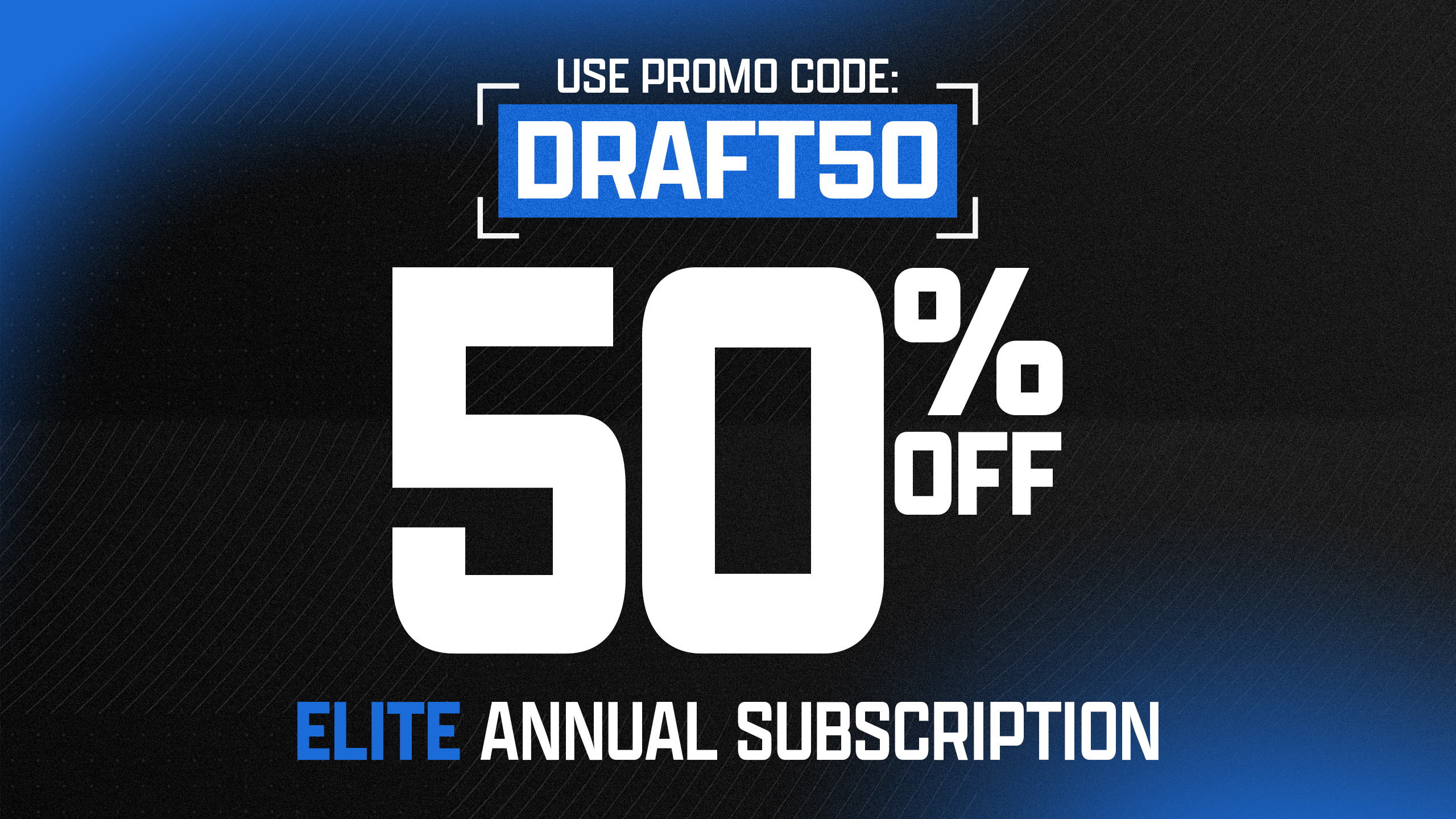 Fantasy outlook: London is the perfect wide receiver for today's NFL, but speed is his main weakness. The former Trojan's physical presence helped him become the only FBS receiver to haul in over 15 contested catches and break more than 15 tackles in 2021. London accomplished this feat despite his season being cut short to eight games with a broken ankle.
Our Seth Galina believes he can be the best wide receiver in the class because he is more than just a contested-catch receiver. London was one of the best receivers in the FBS against press coverage last season, gaining 3.37 yards per route run in those situations. That physicality at the line of scrimmage mixed with his route running allows him to gain separation despite his average speed.
He spent 2021 primarily as USC's left outside receiver, but he lined up in the slot in 2020. London's closest NFL comparison is Brandon Marshall — who also spent much of his career outside, but some of his best seasons came in the slot with the Chicago Bears. Some of his other closest comparisons are primarily slot receivers.
London landed with the Falcons, and he instantly becomes the team's best receiving option. He should take the"X" receiver role and help fans move past the Julio Jones memories. Olamide Zaccheaus and free-agent additions Auden Tate and Damiere Byrd will fight for the other starting role as well as snaps from the slot. The rookie's biggest competition for targets will come from second-year tight end Kyle Pitts. Tate is hurt the most by this move, as he is the Falcons receiver who is most similar to London.
2022 re-draft rank: WR4
2022 rookie rank: High-end WR1
---

Fantasy outlook: From a pure production standpoint, Burks owns the class's second-best dominator rating (45%) and boasts a solid 20.5 breakout age. His career yards-per-route run ranks ahead of Garrett Wilson, Jameson Williams, Drake London and Chris Olave. Burks checks the box on as many production and efficiency metrics as anyone in the class.
Refinements will be necessary for Burks to take his game to the next level in the NFL, but his underlying data compares well to previous high-performing fantasy players like Dez Bryant, Demaryius Thomas and Alshon Jeffery. If he can round out his game across a broader route tree he carries tremendous upside but also has a chance to contribute immediately in a scheme that value creates space for playmakers.
Burks gets just what the doctor ordered, going to the Titans where A.J. Brown made a living on in-breaking routes off of play-action allowing him to pile up yards after the catch. Brown ranked No. 1 in the percentage of targets on play-action in 2021 at 43% (minimum 250 routes).
Tennessee isn't a pass-heavy offense, but Ryan Tannehill is capable of supporting a big-play receiver and Robert Woods has never eclipsed 22% targets per route in his career leaving plenty of room for Burks to carve out a significant role in his first season.
2022 re-draft rank: low-end WR3
2022 rookie rank: Top-five WR 
---

Fantasy outlook: Moore hails from a small school but don't underestimate his NFL readiness. No other receiver in the class posted a higher career YPRR (4.42) on the routes the NFL utilizes the most, as 62% of his routes coming from outside.
The former Bronco eclipsed the 30% dominator threshold slightly later than his peers at the age of 21, but his best dominator season (41%) ranks close to the likes of first-rounders Treylon Burks (45%) and Jahan Dotson (43%).
Moore will immediately challenge for a top-three receiver spot on the pass-happy Chiefs and has an outside shot of leading the team as a rookie. JuJu Smith-Schuster's underlying metrics have been on the decline since his breakout in 2018 (YPRR: 2.08, 1.49, 1.29, 0.88) which showed up as a lack of interest from NFL teams.
Marquez Valdes-Scantling's three-year $30M contract means he will be on the field but he has played with an elite quarterback before (Aaron Rodgers) on a team in need of a No. 2 option and never eclipsed a 1.50 YPRR or 20% TPRR.
This is a fantastic landing spot for a talented player.
2022 re-draft rank: Upside WR5
2022 rookie rank: Mid-range WR1
---
Cook is an incredibly agile back who will be hitting several home runs in the Bills offense. Buffalo loves to run several plays in a row without any substitutions while moving players around, and Cook will be able to line up both in the backfield as well as out wide in empty sets to create mismatches for opposing defenses. He averaged over 6 yards per carry each of the last three seasons, and only dropped one of 68 catchable passes in his college career.
Unfortunately for fantasy managers, Cook never accumulated more than 12 carries in a game, and with his wide-receiver like build, he might never be a top-tier fantasy running back unless he puts on some weight.
He joins a Bills team where Devin Singletary finished as a top-10 fantasy back each of the last four weeks. The two backs will likely co-exist in Buffalo, with Singletary likely seeing more carries while Cook sees more targets. In recent seasons, the Bills' backfield has been fluid to allow the best back to see more time, so Cook will have the chance to earn a larger role as the season progresses. The former Georgia back can be drafted as a hopeful flex option, but he has the upside to be more.
Buffalo had added Duke Johnson in free agency to take the receiving back role, but now Johnson might not make the roster. If Buffalo does keep Johnson, then Zack Moss would be in danger of losing his roster spot.
2022 re-draft rank: high-end RB3
2022 rookie rank: Top-3 RB
---

Fantasy outlook: Tolbert is an older prospect who will be 23 years old when the season starts but comes with a weighty production profile, sporting a 31% career dominator – besting every first-round receiver other than Treylon Burks.
Despite his age, he still broke out with a 30% dominator at the age of 20.5, which is in line with Burks and Jahan Dotson. The former Sunbelt player of the year's career 25% explosive target rate (74th percentile) actually scores much higher than supposed speedsters Tyquan Thornton and Velus Jones Jr., who went earlier in the draft.
The Cowboys' depth chart is suddenly thin at wide receiver after the trade of Amari Cooper and departure of Cedrick Wilson in free agency, making Tolbert the odds-on favorite of winning the WR3 role. Dallas isn't afraid to utilize 11 personnel 70 – 80% of the time and no other team has averaged more regulation plays per game over the last two seasons (68.4).
Tolbert could flash with spike weeks in his rookie season and carries contingency value should Michael Gallup start slow while recovering from his late-season ACL injury or should an injury strike elsewhere on the offense.
2022 re-draft rank: WR6
2022 rookie rank: Low-end WR1