With the 76th selection of the 2018 NFL Draft, the Pittsburgh Steleers have selected Mason Rudolph. The former Oklahoma State quarterback was selected 76th overall after finishing the 2017 season with an 91.9 overall grade. He finished each of the past three season with the second-highest grade in the draft class and joins his former teammate at Oklahoma State, WR James Washington, who was selected 60th overall by Pittsburgh.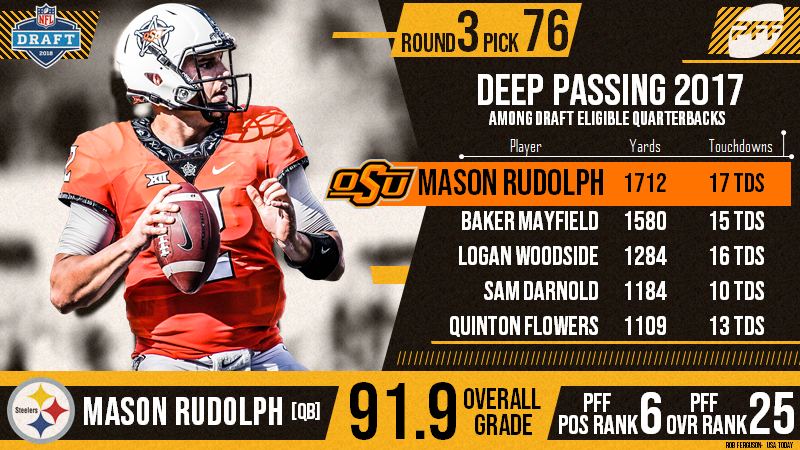 Rudolph averaged 9.9 yards per att vs pressure, tops among draft-eligible quarterbacks.
He ranked fifth among draft-eligible quarterbacks in passer rating from a clean pocket in 2017 (119.9).
2018 NFL Draft – Round 1: 1 | 2 | 3 | 4 | 5 | 6 | 7 | 8 | 9 | 10 | 11 | 12 | 13 | 14 | 15 | 16 | 17 | 18 | 19 | 20 | 21 | 22 | 23 | 24 | 25 | 26 | 27 | 28 | 29 | 30 | 31 | 32