The 2019 NFL Draft marked PFF's fifth season of grading and evaluating every single play of every single college football game. We've learned a lot over that time span in terms of which aspects of the data are most predictive from college to pro football, but it wasn't without some ugly trial and error. These are the most egregious examples of where our evaluations were too low over the past five years.
[Editor's Note: PFF's Preseason 2020 NFL Draft Guide will be made available to all EDGE and ELITE subscribers on August 12, 2019. Subscribe today to avoid missing out!]
Hunter was hardly on our radar in the first season we graded college. He fit the NFL profile athletically but managed a paltry 14 pressures on 342 pass-rush snaps in his final season at LSU. The scheme wasn't exactly pass-rusher friendly, though, and his 80.6 run-defense grade in the SEC should have had us take a second look.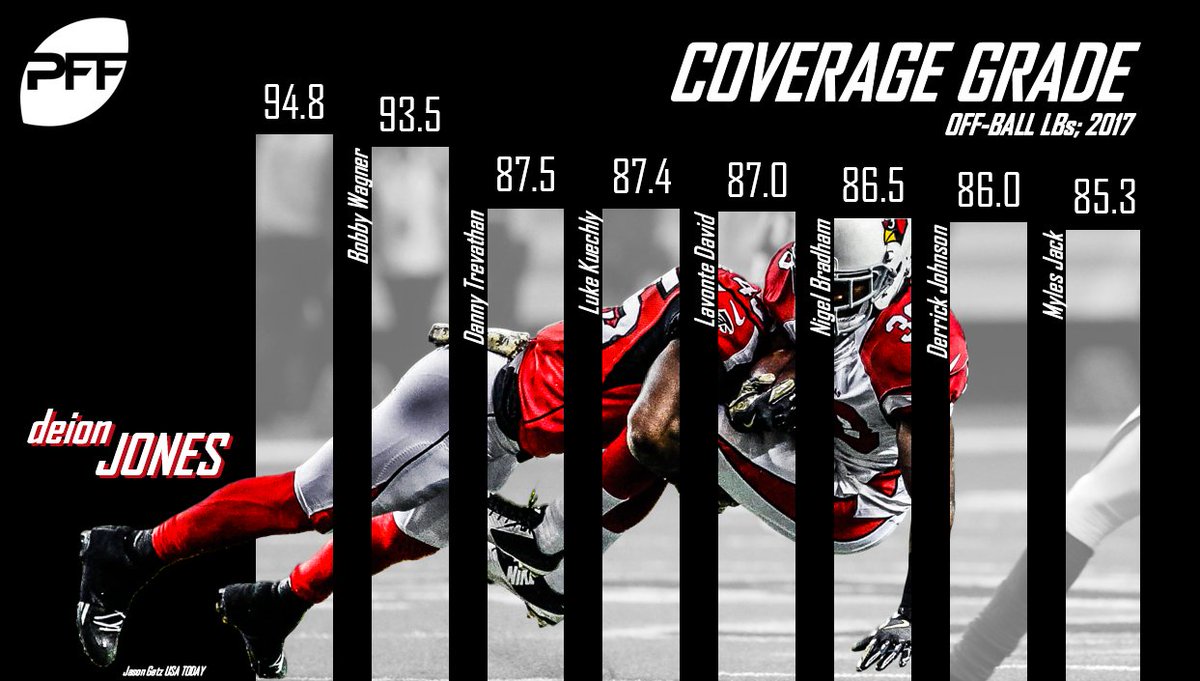 LSU's defense produced two of PFF's biggest draft misses in the past five years. Jones was yet another player who's grading profile was uninspiring. He finished 2015 with a 54.2 run-defense grade and a 47.1 coverage grade. There were plays on tape, though – specifically an incredible pass breakup at the Senior Bowl – that showed Jones' potential to become the player he is today.
Neal is the one player who has made us re-evaluate how we view a prospect's role within scheme more than any other. Steve Palazzolo dove into exactly why that is so important earlier this year. The 176th player on our 2016 draft board, Neal has been one of the best box safeties in the NFL in his time with the Falcons.
We don't feel as bad about this one. Even the NFL whiffed on their evaluation of Ngakoue to some degree. The 69th overall pick in the 2016 draft, Ngakoue has racked up 193 pressures in three seasons. If we had a do-over, he'd be far higher than the 134th slot where we had him on our board.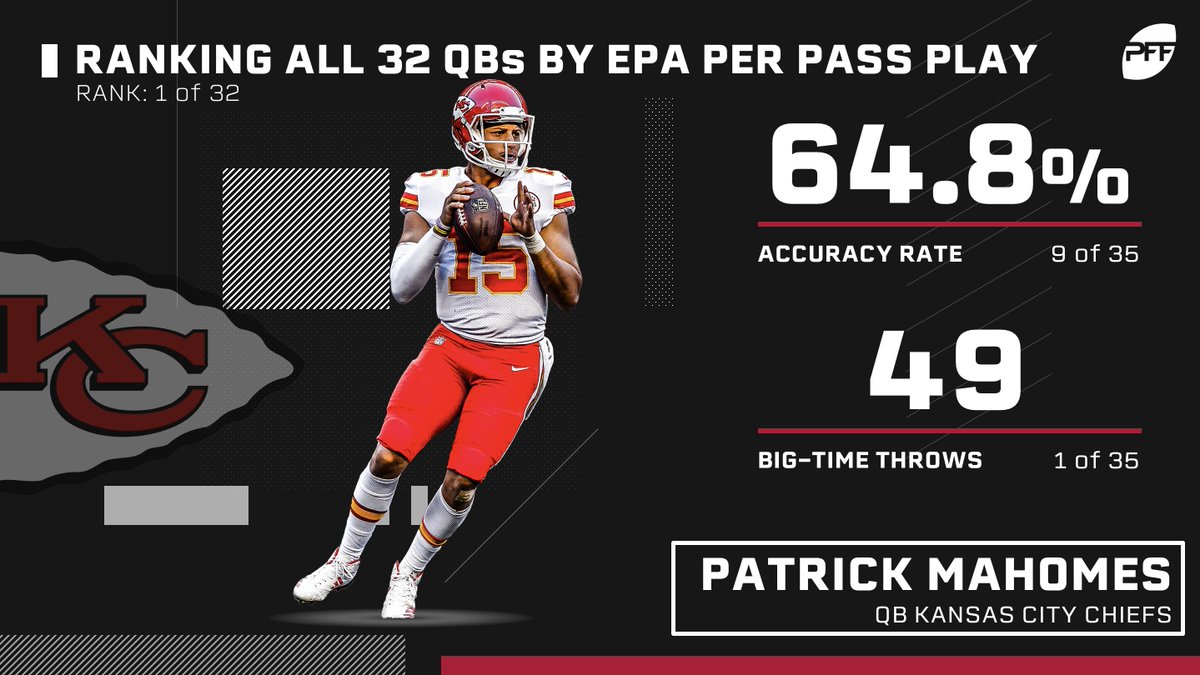 For as good as Mahomes was at Texas Tech, we still weren't completely sold. The volume was fantastic in college, but his 85.2 passing grade and routine freelancing left us hesitant, as he ended up ranked 29th on our 2017 draft board. After an MVP season, anyone who had him lower than the number one overall was mistaken. 
The jury is still out on whether the 135th overall pick from the 2016 NFL Draft is worthy of a franchise-type deal in Dallas, but what isn't up for debate is that he's better than Paxton Lynch, Connor Cook, Brandon Allen, Cody Kessler, Brandon Doughty, Matt Johnson, Vernon Adams Jr., Trevone Boykin, Kevin Hogan and Jeff Driskel. Unfortunately, back in 2016, we ranked all those quarterbacks ahead of Prescott. The Mississippi State product had an up-and-down grading profile in college, finishing with overall grades of 72.1 in 2014 and 76.4 in 2015.  
After a breakout sophomore campaign in 2015, Smith-Schuster took a massive step back in 2016, racking up only 914 yards through the air. What we didn't account for was a wholly uncreative route tree forced upon Smith-Schuster that wasn't conducive to separation whatsoever. The 113th-ranked player on our 2017 board, Smith-Schuster has been easily the top wideout from that class.
There were some ugly, ugly reps from McKinney in coverage on tape at Mississippi State back in 2014. His straight-line explosiveness was evident, but he made all of seven tackles in coverage while missing five. While we've still seen some of that ugly at times with the Texans, he's been far from a liability and has added outstanding run defense in his NFL tenure. Mckinney's 89.2 run-defense grade last year was third-best among linebackers in the NFL.  
Even average play at tackle is well worth a first-rounder in today's NFL, and the Lions have gotten all that and more from Decker since drafting him in 2016. In retrospect, we should have had Decker (52nd overall) ahead of Jason Spriggs (46th overall) on our board that year.
Howard had excellent coverage numbers coming out of Baylor, but we were worried about his boom-or-bust nature being exposed at the next level. We ranked him 80th on our 2016 draft board. So far though, that hasn't been the case. He's never allowed more than 500 yards in a single season and racked up 11 picks over the past two seasons.