Safety Tre Sterling was a PFF preseason All-American and on the Senior Bowl watchlist before the 2021 college football season. But a wrist injury Sterling believes might have occurred a year earlier forced him to miss most of his senior season at Oklahoma State. Now he'll need to rebuild his draft stock with an impressive pro day.
Sterling says it felt like there was a knife sticking out of his wrist any time he tried to use his right hand starting weeks before the 2021 NCAA season. He'd try to catch a football and feel the pain. He'd try to get down on the ground and do pushups, and there it was — a sharp, stabbing jolt in his right wrist.
"I was like, 'Obviously that's not normal,'" Sterling told PFF last week.
Click here for more PFF tools:
Draft Guide & Big Board | Mock Draft Simulator
Dynasty Rankings & Projections | Free Agent Rankings | 2022 QB Annual
Player Grades
---
No recent incident had precipitated the injury, but Sterling remembers feeling a pop in that same wrist before the 2020 Oklahoma State season when he was working out doing heavy power cleans. It was diagnosed by the Oklahoma State training staff as a sprain, according to Sterling, and he went on to play the 2020 season without any limitations.
| | | | |
| --- | --- | --- | --- |
| Metric | 2021 | 2020 | 2019 |
| Snaps | 116 | 630 | 760 |
| PFF Grade | 64.4 | 82.1 | 78.1 |
| Coverage grade | 69.3 | 85.3 | 83.7 |
| Run defense grade | 59.9 | 73.3 | 67.3 |
| Stops | 5 | 37 | 28 |
| Pressures | 2 | 4 | 5 |
| Receptions allowed | 5 | 33 | 25 |
| Targets | 7 | 41 | 35 |
| Yards | 63 | 354 | 193 |
| TDs | 0 | 2 | 0 |
| INTs | 0 | 2 | 1 |
| PBUs | 0 | 4 | 7 |
| Passer rating allowed | 99.1 | 98.6 | 72.7 |
Sterling ranked seventh among qualified FBS safeties with an 82.1 overall PFF grade and an 85.3 coverage grade. It was a continuation of an impressive sophomore campaign in Sterling's first year as a starter, when he ranked fourth among qualified Big 12 safeties with a 78.1 overall PFF grade and sixth with an 83.7 coverage grade. His 90.2 coverage grade across his 2019 and 2020 seasons was tied for the seventh-highest among FBS safeties with at least 300 snaps and 25 targets in that span. He led all qualified FBS safeties in defensive stops (66) between 2019 and 2020 while playing all over the field in the Cowboys defense.
Snaps by position
| | | | |
| --- | --- | --- | --- |
| Season | 2019 | 2020 | 2021 |
| Box | 288 | 363 | 64 |
| Slot | 242 | 156 | 34 |
| Wide corner | 0 | 10 | 1 |
| Free safety | 229 | 100 | 17 |
Sterling was an ascending player primed for big things in 2021, but the pain in his wrist had become too severe by Week 2. He went back to the Oklahoma State training staff, where they found torn ligaments in his right wrist. The Sunnyvale, Texas, native underwent surgery. Cowboys head coach Mike Gundy announced Sterling was out for the season and Sterling was expected to be out six months following the procedure.
"I'm guessing it was just misdiagnosed at the start, and I guess the wear and tear over two years just kind of got to the point to where it was," Sterling said. "It was a weird situation."
Sterling met with his doctor every two weeks during the season. He started out with a cast that went from his bicep all the way down his arm. After three weeks, the cast was shortened to his elbow. After another three weeks, doctors put on a short cast that only covered his wrist. Sterling felt his arm was getting "tiny" under the cast, so he asked his doctor if he could begin working out again with the smaller cast.
"He's like, 'You can do whatever you want. You can bench, you can do all that stuff,'" Sterling recalled.
That's when the wheels in Sterling's head started turning. Sterling's girlfriend was at the appointment and knew what was coming.
"She was like, 'Oh no,'" Sterling said.
The Oklahoma State safety asked his doctor if he could play with the cast on.
"Technically, yeah," the doctor said.
"From that meeting that day, I went right back into practice that day," Sterling said. "I was back in the practice. Making that decision was really easy for me just because all my teammates, I've been with them for four years, five years. So being able to play that final season with them was something that's really important to me. When I got the opportunity, it was as soon as he said it. I wasn't even thinking about how my wrist felt at the time. I was just thinking about, 'He told me I was allowed to.' That was really it."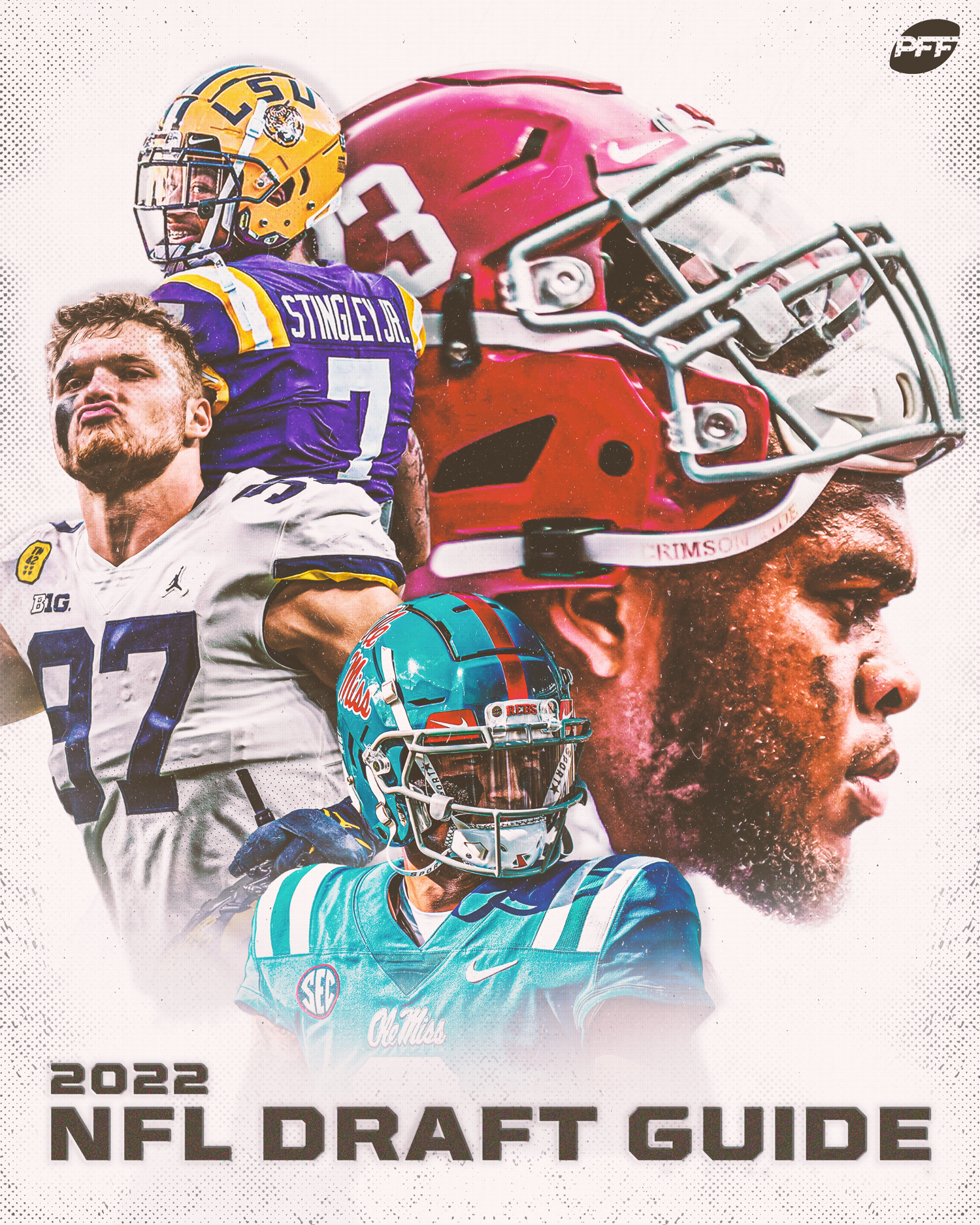 Sterling played 13 snaps in his return to the field in Week 12, another 13 snaps in the conference championship game against Baylor and 20 in the Cowboys' Fiesta Bowl win over Notre Dame.
Sterling projects his wrist is at about 90-95 percent at this point. He's unsure if he'll bench press at his pro day on March 24, but he'll otherwise work out in front of pro scouts in Stillwater, Oklahoma. Sterling has been splitting his time between training at Michael Johnson Performance in McKinney, Texas, and taking care of his newborn son. He attended the College Gridiron Showcase All-Star game in January and spoke to over 20 teams but wasn't invited to the Senior Bowl, East-West Shrine Bowl or NFL Scouting Combine.
"If I were to have played this past year, I think things would be looking differently," Sterling said. "The fact that it is that way kind of sucks, it's the path that I'm on. I'm just going to continue to do it, continue to go and hopefully a team takes a shot on me, takes a chance."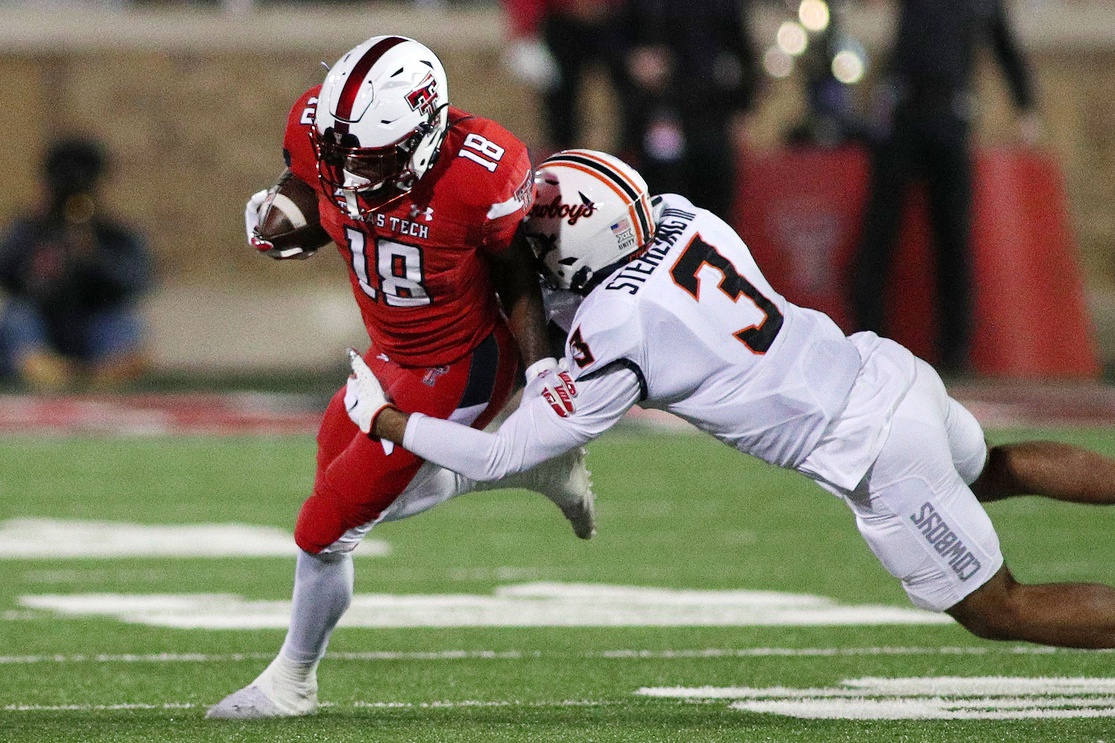 Sterling harbors no ill will toward his alma mater or the Oklahoma State training staff for not catching the injury sooner. If Sterling would have undergone surgery after the 2020 season, he likely would have been able to play his full senior season, however, and who knows where he'd be at this point in that alternate timeline.
"I hold no grudges or anything towards Oklahoma State because they're the people that got me here to this point," Sterling said. "It wasn't their intention to misdiagnose something, because they're humans just like I'm human, just like you're human. They're going to make mistakes and all this other stuff, you can't expect them to be perfect. So, no I don't have any type of bad blood towards them or anything like that because they did the best they could with me during my five-year career there. Even giving me the chance to come back and play on the team when I was done for the season was a blessing. So no, I have no bad blood towards them at all. I have all love for anyone at Oklahoma State."
Sterling missed out on the the biggest postseason events for 2022 NFL Draft prospects, but he's still hoping to hear his name called in April.