With the 20th selection of the 2018 NFL Draft, the Detroit Lions have selected Frank Ragnow. The former Arkansas star was selected 20th overall after finishing the 2017 season with an 93.7 overall grade – his second straight  season of leading all the nation's centers in overall grade.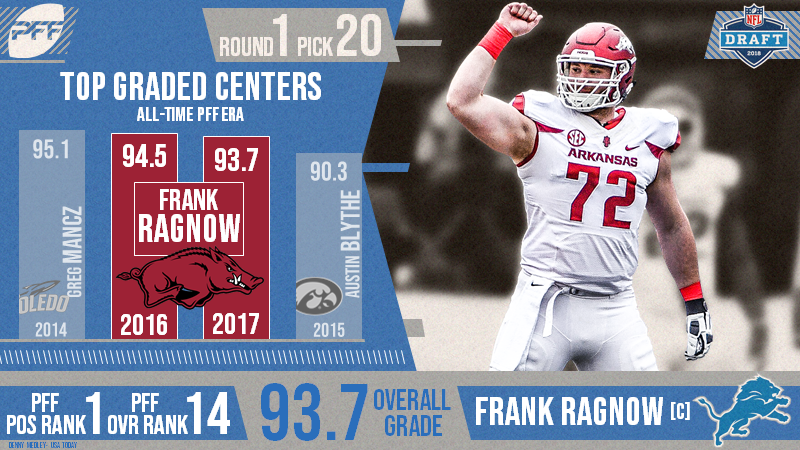 Ragnow's 2017 and 2016 season grades were the two highest single-season grades for a center in the PFF College era.
He ranked second among draft-eligible centers in pass-blocking efficiency in 2017 (99.6).
Ragnow ranked first among draft-eligible centers in run-blocking success percentage in 2017 (94.6).
2018 NFL Draft – Round 1: 1 | 2 | 3 | 4 | 5 | 6 | 7 | 8 | 9 | 10 | 11 | 12 | 13 | 14 | 15 | 16 | 17 | 18 | 19 | 20 | 21 | 22 | 23 | 24 | 25 | 26 | 27 | 28 | 29 | 30 | 31 | 32