The Senior Bowl is a very necessary part of the draft evaluation process for a number of reasons. It is a proving ground with a roster made up of players that will all at least be rostered in the NFL. A good deal of these players may not have had a single one-on-one interaction all season with another legitimate draft prospect. Until you see what they can do against peers, it can give us a more accurate picture of how they'll fare in the NFL. It's also why you'll see a good deal of top senior prospects decline to make the trip to Mobile as they've already proven their worth.
With that in mind, one player sticks out like a sore thumb in Mobile. South Carolina defensive tackle Javon Kinlaw not only matched up with his fair share of NFL prospects over the past couple of seasons, but he's also routinely dominated them. That's why it was no surprise that he looked unblockable in every drill we saw from him on the first day of Senior Bowl practices. Let's dive into the tape to see exactly why he checked in at 12th overall on PFF's latest draft board and why he could be playing his way into a top-10 selection come April.
The first thing you notice when you flip on Kinlaw's tape is that he is a naturally enormous dude. Checking in at a shade over 6-foot-5, 315 pounds with 34-inch arms and 10-inch hands, Kinlaw was built in a lab to play defensive tackle in the NFL. The very next thing you'll notice is that he doesn't move anything like 315 pounders are supposed to move. From his get off to his agility to his bend, Kinlaw is a certified athletic freak.
oh my god, javon kinlaw pic.twitter.com/O5K389DdOd

— Austin Gayle (@PFF_AustinGayle) January 21, 2020
Already we're talking about a pretty damn good combination for a defensive tackle to have, but there's more to playing defensive tackle than merely looking the part. Robert Nkemdiche, Ra'Shede Hageman and Taven Bryan have had similarly elite size/athleticism combos in recent years and never had it quite translate to production on the football field. What we've seen from Kinlaw on tape at South Carolina and now at the Senior Bowl is on another level from those players. The biggest difference is simply the number of ways he has to win. If you want to sit on his bull-rush, he'll beat you with his quicks. If you worry about his speed, he'll simply play right through you.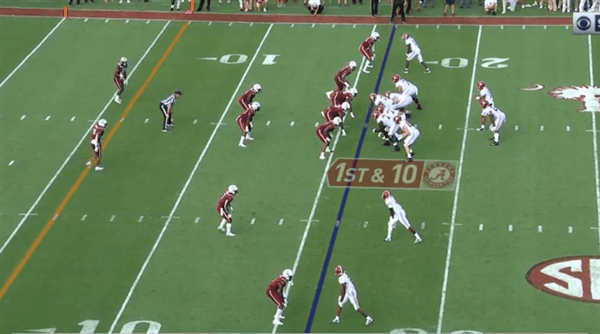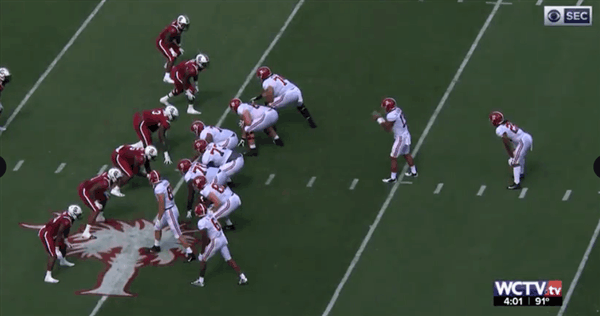 If you're keeping track at home, that's pretty much every box you could want about the defensive tackle position in the NFL being ticked by Kinlaw. When scouting prospects, the PFF grading is the first piece of the puzzle. A lot of players in our six years of grading prospects have earned elite grades that haven't translated to the NFL. After earning an 88.7 pass-rushing grade in 2018 and 90.7 in 2019, Kinlaw's grading certainly qualifies as elite. But what separates him from those that failed is those boxes. There's not a reason you can find on Kinlaw's tape to think those grades won't translate to the NFL. His size, length, athleticism and pass-rushing skillset all qualify as elite. At that point, Kinlaw is among the safest prospects in the entire draft.
Kinlaw is unquestionably the top prospect at the Senior Bowl down in Mobile. He doesn't need to take another snap here to prove that. The fact that he will, though,  only further cements why he's such a special prospect. This was a man who went from homeless, to junior college, and now to South Carolina overcoming every obstacle in his way. Those are the kinds of players you bet on in the draft. Look for the Panthers at 7, Colts at 13 and Broncos at 15 to be serious contenders for Kinlaw's talents come April.