The safety position is generally considered a weak spot in the 2023 NFL Draft. Alabama's Brian Branch and Texas A&M's Antonio Johnson are thought to be the best of the group, but there isn't a Kyle Hamilton or Derwin James type of player in this class. NFL teams will still be searching for starting-caliber players, though, and there is one flying up PFF's big board.
Anthony Johnson Jr., a five-year starter at Iowa State, made a seamless transition from cornerback to safety this past season. He was an unsung hero for a Cyclones defense that was one of the best in the country. He was also a consistent performer, having never finished a season with a sub-69.4 overall grade.
The move wasn't completely foreign to him. He would often switch positions based on game plans going back to his days at St. Petersburg High School. There was familiarity, but a full-time switch can be tough.
Johnson was up to the task.
The biggest riser on PFF's big board, Johnson is durable and versatile while still occasionally showcasing his skills as a former cornerback. His 3,159 defensive snaps played are the fifth-most of any Power Five defensive back since 2018. The vast majority of those snaps came against high-powered Big 12 offenses, yet he still carried a 90.0 career coverage grade.
While Johnson proved reliable on the outside, his move to safety was a resounding success in his senior season. So, what does he bring to the table that will intrigue teams in the draft?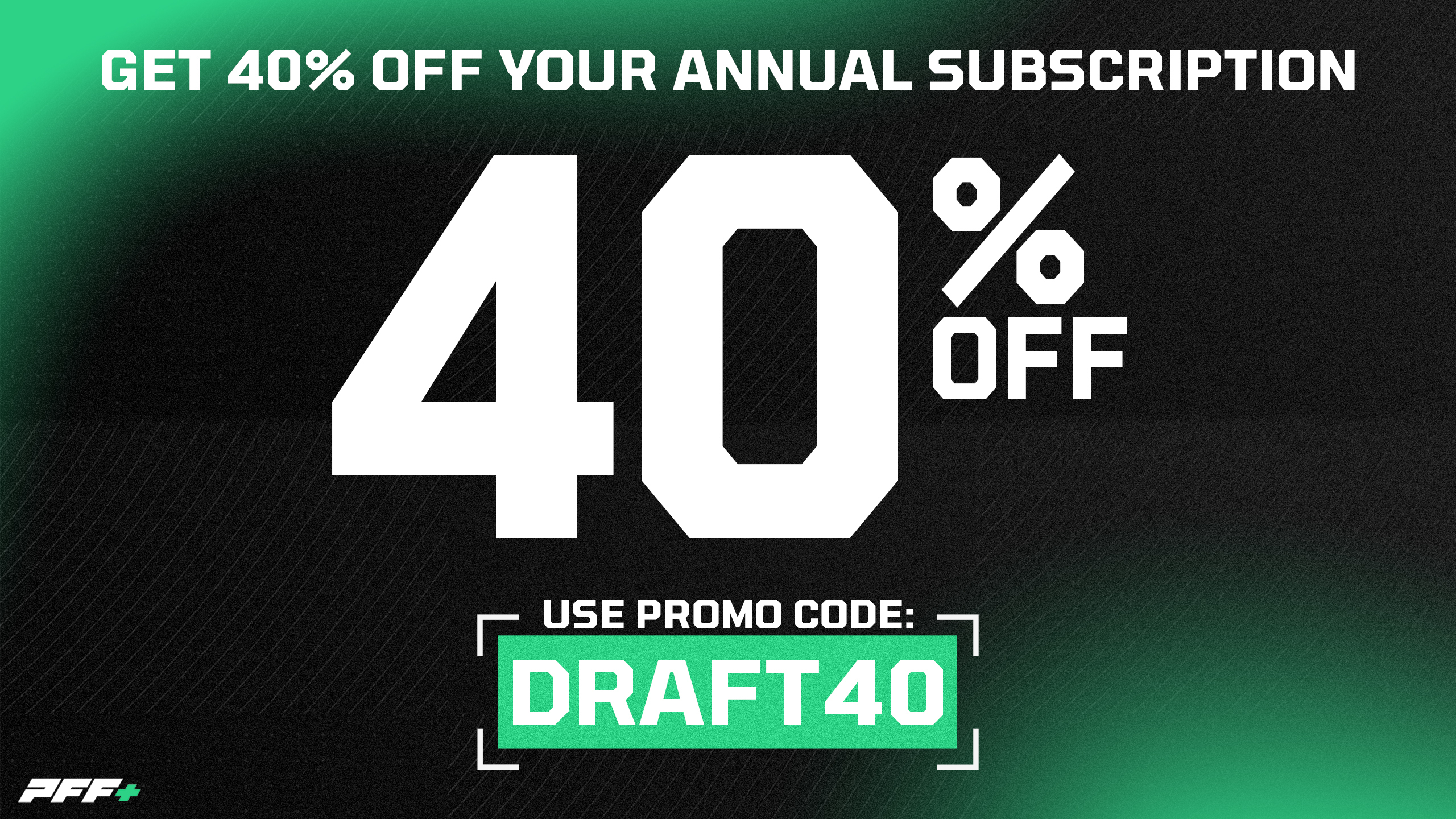 ---
Rare Aggressiveness
The first thing that jumps off Anthony Johnson Jr.'s 2022 tape is his sheer aggression and competitiveness.
You would never think he was a former cornerback based on his willingness to meet ball carriers in the hole: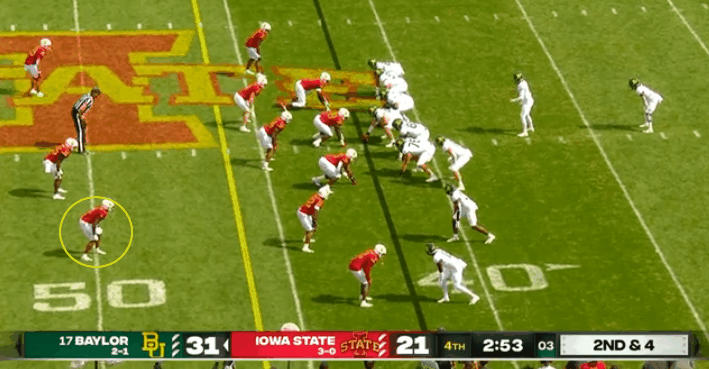 He is also unafraid to take on lead blockers despite his 205-pound frame: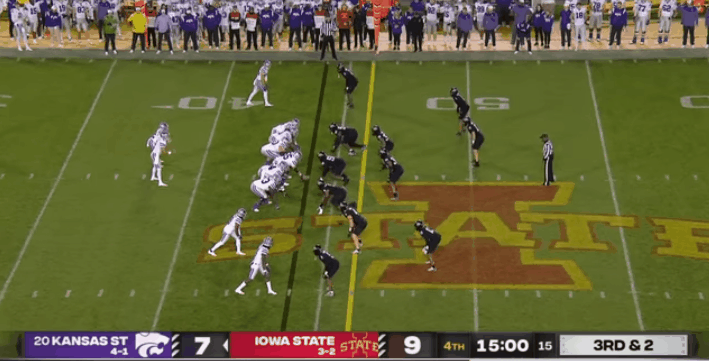 Johnson's willingness to contribute to the run game will serve him well at the next level. While his 68.1 run-defense grade this past season doesn't jump off the page, it holds up reasonably well compared to other players with several seasons of experience at safety.
Most of his negative plays can be attributed to learning new angles coming from the safety spot, a coachable skill. He'll also miss the occasional tackle due to overaggression and a need to widen his base. Coaches would rather teach those points to a player than worry about someone who is unwilling to stick their nose in the scrum.
---
Safety eyes with cornerback skill
While Johnson's run-defense potential is encouraging, the big money is made in coverage. The need for hybrid players on the back end has never been greater. And Johnson fits the mold.
It can be really tough for outside cornerbacks to make the transition inside in coverage. The responsibilities are different. The angles are different. Slot receivers and tight ends have a three-way go (inside/outside/vertical) in their routes.
The best way to ease this transition is to understand where the help comes from, and Johnson has a high-level understanding of where his help is in the secondary.
Nowhere was this more evident than his first career interception: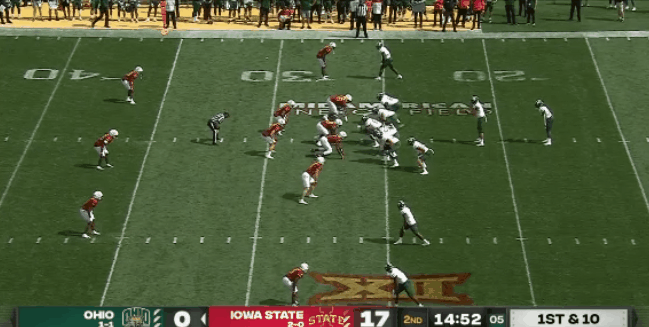 While this is an incredibly athletic play, it also showcases Johnson's intelligence. His primary responsibility here is the curl/flat. As nobody threatens his zone, he is able to bait the throw knowing that he has deep help behind him if the pass goes over the top. His knowledge of help defense is impressive and consistent throughout his tape. Many of those plays are away from the ball, but there is value in consistently being in the right spot in relation to his teammates.
Iowa State would still occasionally use Johnson's press-man ability on this inside, as well:
When Johnson was matched up in single coverage in the slot, he excelled. His 42.5 passer rating allowed from the slot is one of the best marks in the safety class. He was unafraid of matchups with slot receivers and tight ends, including likely Day 2 pick Sam LaPorta. He also did not allow a single reception of 30 yards or longer all season.
In his first year ever as a full-time safety, Anthony Johnson Jr. proved to be:
Incredibly aggressive in run support
Reliable in deep halves and quarters
Effective in a slot role using his skills as a former cornerback
He also played more than 400 special teams snaps in his Iowa State career, giving him another avenue to immediately help an NFL team.
Johnson is the modern, versatile defensive back that could bolster any secondary. He'd be a perfect target for a team that misses out on Brian Branch in Round 1. Given his high character and consistency in college, I wouldn't bet against him having a long NFL career with the proper development.