With the 26th selection of the 2018 NFL Draft, the Atlanta Falcons have selected Calvin Ridley. The former Alabama wide receiver was selected 26th overall after finishing the 2017 season with an 82.4 overall grade.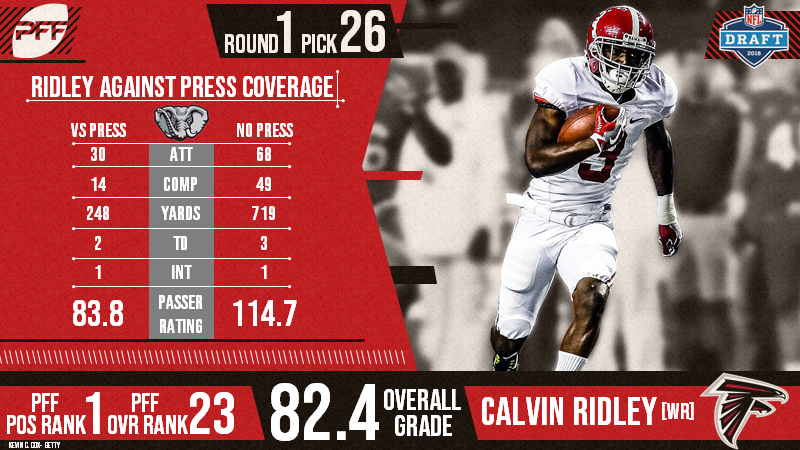 Ridley averaged 45.1 yards per catch on deep passes, sixth-best among drafteligible receivers.
Dropped 23 out of 247 catchable passes in his three years at Alabama. Career drop rate of 9.3 percent, would have ranked 193rd in the nation in 2017.
2018 NFL Draft – Round 1: 1 | 2 | 3 | 4 | 5 | 6 | 7 | 8 | 9 | 10 | 11 | 12 | 13 | 14 | 15 | 16 | 17 | 18 | 19 | 20 | 21 | 22 | 23 | 24 | 25 | 26 | 27 | 28 | 29 | 30 | 31 | 32