The 2022 NFL Draft is just two weeks away, and readers have questions about New Orleans Saints' first-round options, quarterback prospects, Odell Beckham Jr.'s next destination and more. Let's answer those in this week's mailbag.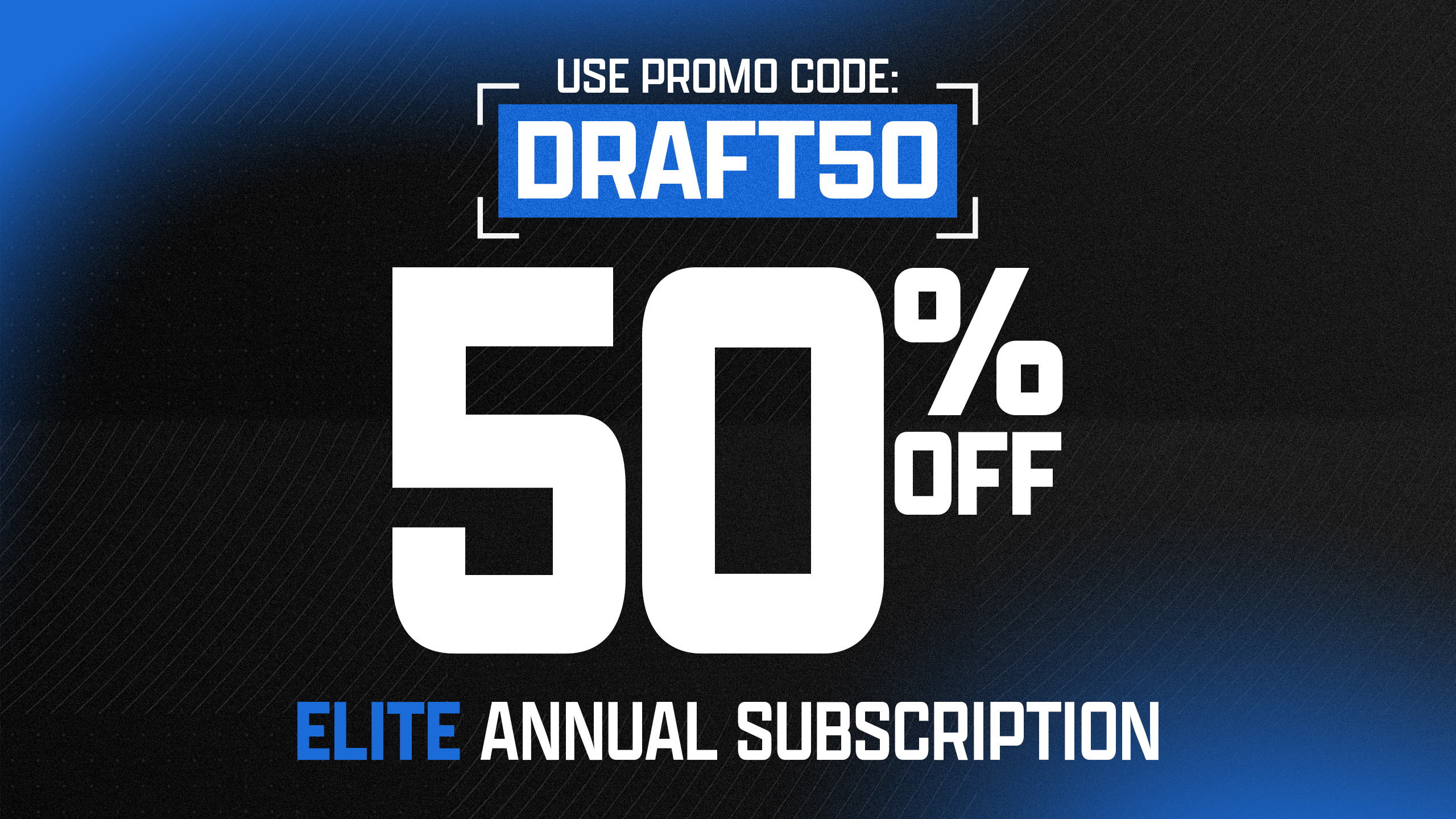 There's some buzz around Sam Howell and the Saints, so I think you're on to something.
Howell was also identified by league sources as a player who could wind up being a surprise first-round pick, as teams like his athleticism and deep ball. Pair that deep ball with Alabama wide receiver Jameson Williams, and you've got yourself a match made in heaven.
I talked to a scout about Williams a couple of weeks ago, and one of Williams' best traits is his ability to accelerate through the ball. That's all about the angles he takes to deep passes. He's able to track the ball, catch it and pick up yards after the reception without losing speed, which is what led to so many of his big plays.
The Saints might need to do some maneuvering around the draft board to pick both of those players up at decent value, however. Maybe they could pair the 16th overall pick and their second-rounder to move up for Williams then move down from 19th overall to get Howell? 
However, they also need an offensive tackle. I actually expect them to trade up with their two first-round picks to get a tackle.
Nonetheless, Williams and Howell would be a really fun pairing in New Orleans.
I'd say there's a non-zero chance, but the odds decreased after the New England Patriots traded for DeVante Parker. The Patriots' wide receiver room is getting pretty crowded with Parker, Jakobi Meyers, Kendrick Bourne, Nelson Agholor, Kristian Wilkerson, N'Keal Harry, Ty Montgomery, Tre Nixon and Malcolm Perry all on the roster.
That being said, Beckham said before the Super Bowl he was "very" close to signing with the Patriots when he became a free agent midway through the 2021 season. That means New England showed interest that was reciprocated by Beckham before he joined the Los Angeles Rams.
Unfortunately, Beckham tore his ACL in the Super Bowl, so it could be some time before he's ready to play next season. Maybe that does potentially open up the door for the Patriots to bring him on board since he wouldn't necessarily take up a roster spot right away.
One note: After May 2 at 4 p.m., veteran free agents no longer count against the compensatory pick formula. It's possible that a team will decide to sign Beckham before that date, but that is when I would expect to see more veteran free agents snatched up so teams can maintain some of those 2023 compensatory picks.
First of all, I'm not sure if there is a trade price for Deebo Samuel, as the San Francisco 49ers would be very smart to keep him since they essentially ran their offense through him and shouldn't weaken their arsenal of weapons if Trey Lance is going to take over in 2022.
Nonetheless, it's an interesting question. The Patriots traded first- and third-round picks to the Saints for Brandin Cooks and a fourth-round pick in 2017 when Cooks was entering the fourth year of his rookie contract.
Samuel was worth 0.41 wins above replacement last season according to PFF WAR (wins above replacement), and 0.74 WAR from 2019 to 2021. Cooks was worth 0.27 WAR in 2016 and 0.68 WAR from 2014 to 2016.
So, Samuel has been more valuable over the first three years of his career than Cooks was from 2014 to 2016.
Cooks didn't immediately command a new contract. The Patriots actually wound up trading him and a fourth-round pick to the Rams for first- and sixth-round picks. It seems like Samuel would want a new contract if he was traded.
I would guess Samuel would still be worth slightly more than Cooks in a trade. Maybe a first and third without getting the fourth in return, or maybe something like a first and second for Samuel and a fourth.
I think that depends on where each quarterback gets drafted. If Kenny Pickett goes No. 6 overall to the Carolina Panthers? Then yeah, I could potentially see him starting Week 1.
I don't think it's necessarily an ideal situation for one of this year's rookie quarterbacks to start right away, but there are two teams — the Panthers and Seattle Seahawks — who could have an open competition in training camp is a rookie quarterback is brought on board.
Western Kentucky wide receiver Jerreth Sterns is a really interesting prospect. He only ran a 4.62-second 40-yard dash with a 1.60-second 10-yard split at his pro day, but he impressed with a 40-inch vertical leap, 6.80-second three-cone drill, 4.14-second short shuttle and 9-foot-11 broad jump. He was also PFF's fifth-highest graded FBS wide receiver last season behind Skyy Moore, Jaxon Smith-Njigba, Drake London and Wan'Dale Robinson. He earned the highest drop grade among qualified wide receivers and dropped just two percent of his targets in 2021.
That being said, he's only 5-foot-7, 183 pounds and currently has a late-round projection. He'll probably wind up being a seventh-round pick due to his size.
100%.