There's a reason why even the very best mock drafts have just a 50% accuracy rate. The NFL Draft always comes with a few surprises, especially near the end of the first round.
With the help of scouts, executives and other league sources around the NFL, we're trying to get out ahead of things and identify prospects who will sneak into the first round.
Here are eight players who could sneak into the first round of the 2022 NFL Draft.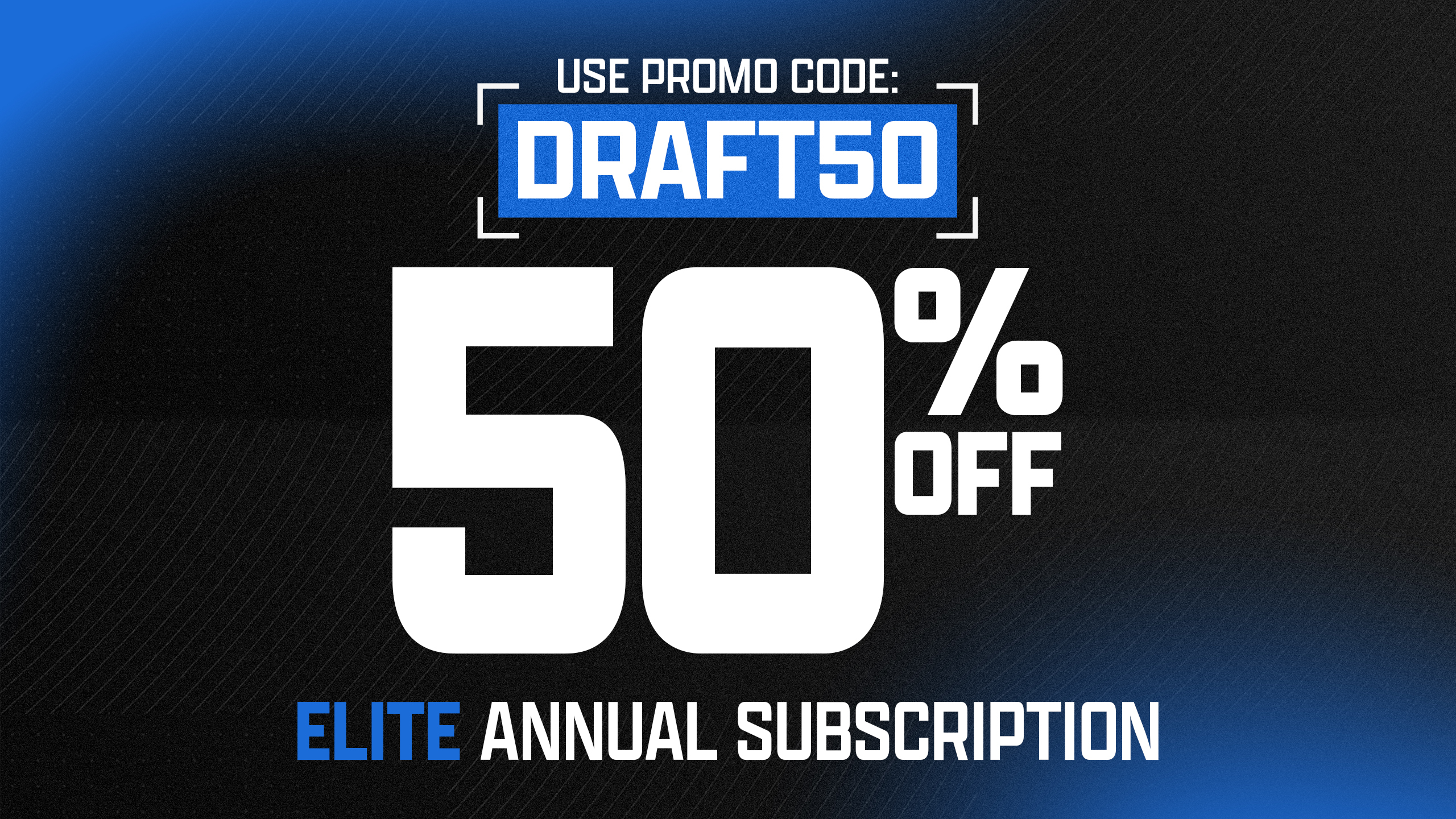 2021 grade: 91.1 (15th out of 293 QBs)
Howell is undoubtedly one of the five best quarterbacks in this year's draft, and we just saw five quarterbacks go in the first round in last year's event. This year's quarterback class isn't quite as strong, however, but Howell is gaining some steam late in the process.
Multiple sources called Howell a potential sleeper to go in the first round. He has the tools, but he's a tough projection since he led the nation in RPO attempts in 2021. PFF lead draft analyst Mike Renner has Howell atop this year's QB class. 
One team to watch for Howell is the New Orleans Saints, who just added a second first-round pick in the 2022 draft.
Scout's take: "I like him. He was better in 2020 before Javonte Williams, Michael Carter, Dyami Brown and Dazz Newsome were drafted and he had more help. Athleticism is a bonus. Biggest strength is deep ball.
2021 grade: 90.7 (19th out of 293 QBs)
The fifth-year option on a rookie contract is more valuable for quarterbacks than any other position, because if you hit on a franchise starter, then it buys you another year of avoiding market price.
Ridder is a favorite among PFF analysts Anthony Treash and Seth Galina for his technique. He's also one of the better athletes in this year's class.
The Seattle Seahawks and Indianapolis Colts are teams to watch for Ridder.
Scout's take: "Very good athlete. No standout traits like arm strength, accuracy or decision-making. Way better in 2021 than in 2020. Still wouldn't put him above the top 5 QB draft prospects last year."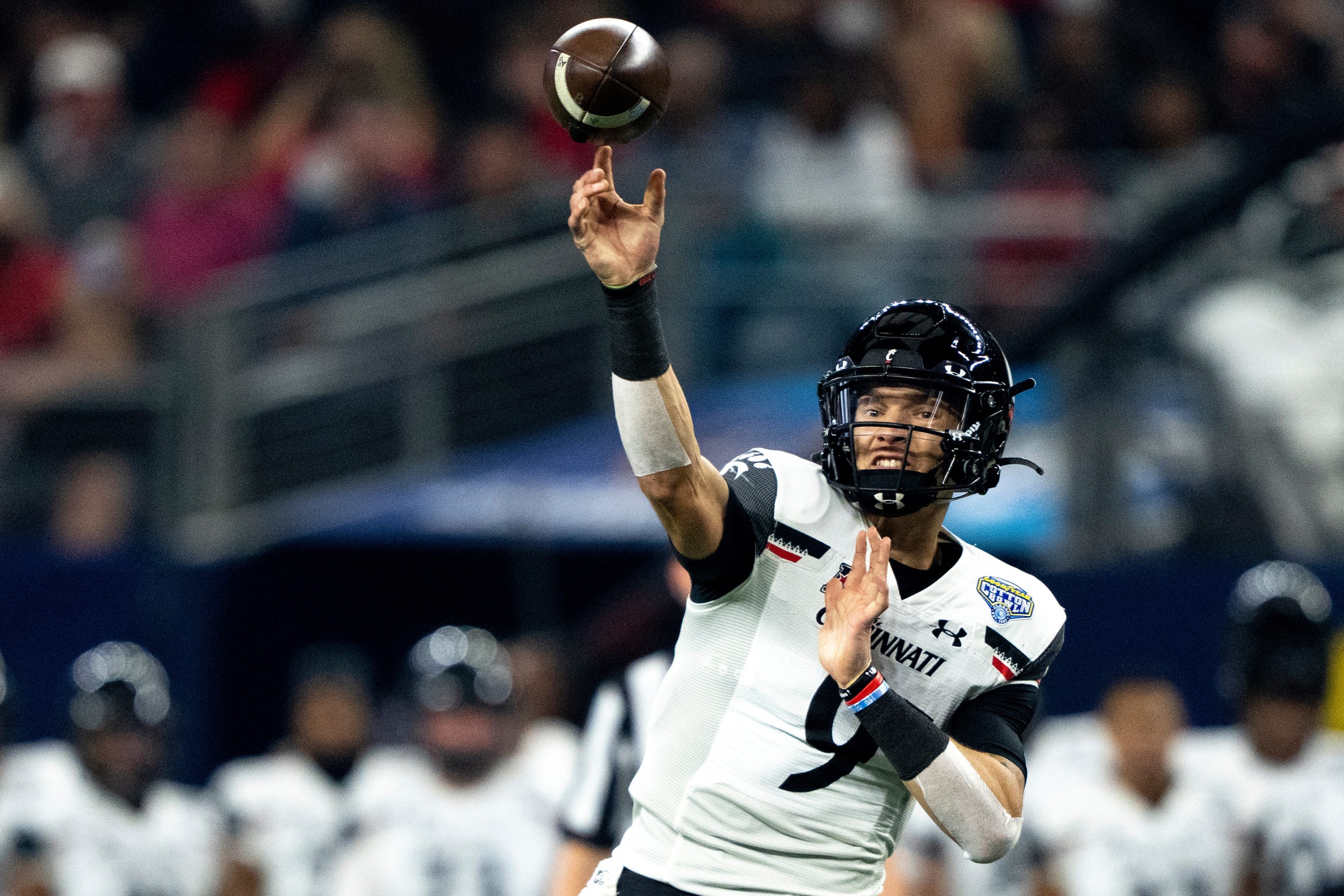 2021 grade: 87.9 (16th out of 1006 WRs)
Watson has seen the biggest meteoric rise of any prospect in this year's class after a strong Senior Bowl and otherworldly NFL Scouting Combine and pro day. At 6-foot-4, 208 pounds, Watson doesn't rank below the 50th percentile in any testing metric. His 4.36-second 40-yard dash (92nd percentile), 1.46-second 10-yard split (99th percentile) and 11-foot, 4-inch broad jump (99th percentile) are most impressive.
Watson was viewed as maybe a Day 3 prospect heading into the 2021 season. Now he's a potential first-rounder.
Scout's take: "He has a bundle of rare traits. His routes and hands aren't super consistent or polished yet but he has the ability to be a game wrecker if he can tie it all together. I like how he returned kicks at his height, and he blocks his ass off, too. He's interesting."
2021 grade: 60.0 (381 out of 609 OTs)
Walker didn't work out at the NFL Scouting Combine or his pro day this offseason as he deals with an undisclosed injury. In an interview with PFF earlier this offseason, Penn State edge defender Arnold Ebiketie called Walker, "one of the best tackles in college football."
A three-year starter at left tackle and still only 22 years old, Walker allowed four sacks, three QB hits and 19 hurries in 2021. He graded out better in 2019 (69.7) and 2020 (70.6).
Scout's take: "Swing tackle with very good feet for his size. Able to adjust, redirect and finish in space. Has NFL starter traits just needs to develop and get stronger."
2021 grade: 78.6 (57th out of 609 OTs)
Lucas helped himself this offseason with elite scores on his 4.92-second 40-yard dash (92nd percentile), 4.40-second short shuttle (98th percentile) and 7.25-second 3-cone drill (98th percentile).
Lucas was a four-year starter at right tackle for the Cougars. He earned an 85.1 overall PFF grade and excelled as a pass blocker with a 91.1 pass-block grade since 2018.
Scout's take: "Feel like I've been watching Lucas for three to four years at this point. He's been that level of player since he was young. Always just prototyped him as the typical tall, long, strong RT but he tested way better than I expected and has some flashes of dominant play, just needs to be consistent with it."
2021 grade: 81.2 (83rd out of 824 EDGEs)
Mafe was an elite tester this offseason when it came to explosion drills. His 4.53-second 40-yard dash ranks in the 96th percentile of defensive ends. He also impressed with a 1.59-second 10-yard split (88th), 42-inch vertical leap (99th) and 10-foot, 5-inch broad jump. He has good size at 6-foot-4, 261 pounds, but his 33 ⅛-inch arms rank in just the 49th percentile.
His explosiveness as a pass rusher shows up on tape and the stat sheet. He ranked seventh in PFF's pass-rush productivity metric among over 200 draft-eligible FBS edge defenders. He might need more work as a run defender.
Scout's take: "Shorter armed for an edge rusher, but he's technically sound with his hand usage and uses his innate strength to his advantage. Flashes a quality motor in pursuit but he can play hesitant at times due to inconsistent instincts and block awareness."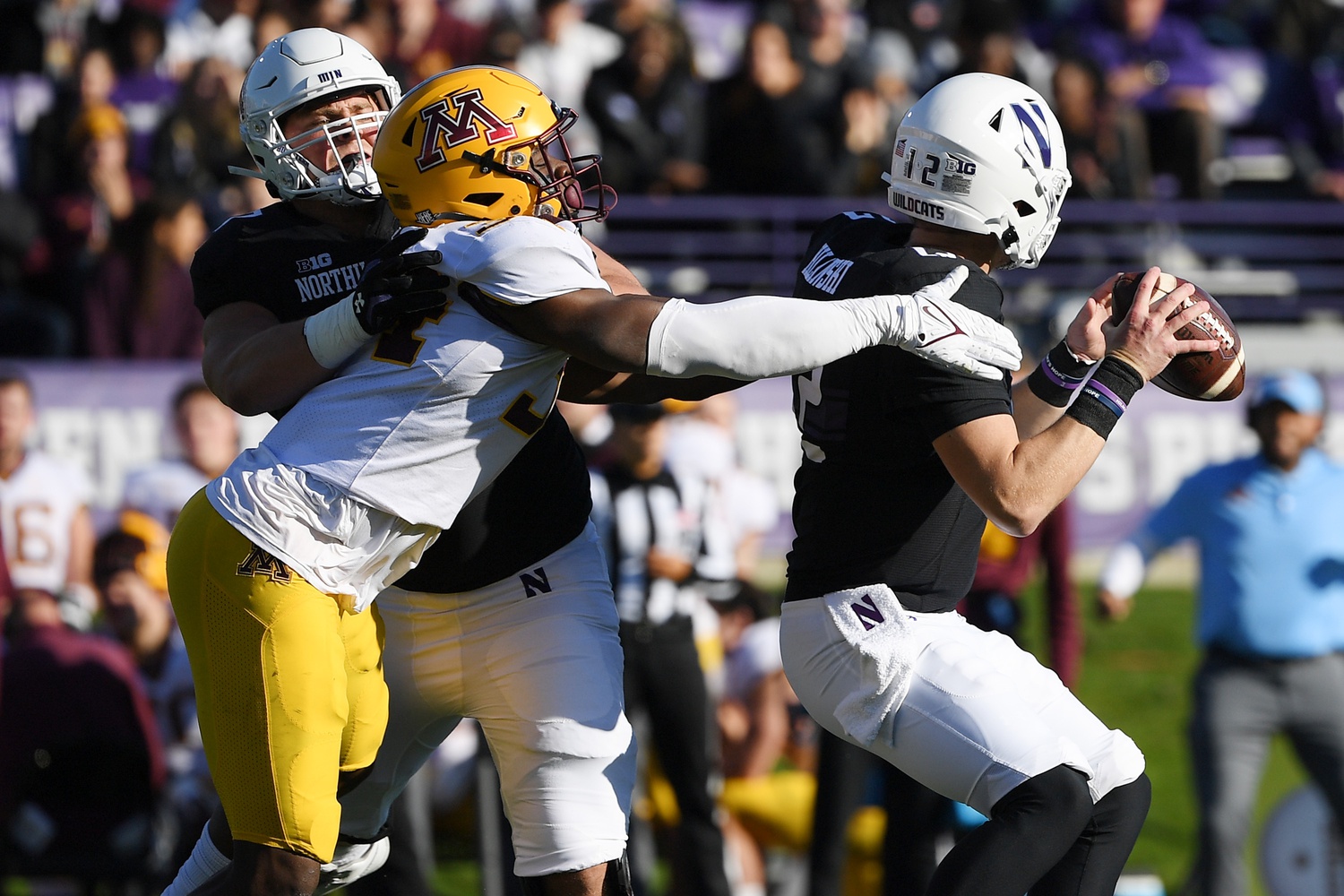 2021 grade: 72.1 (167th out of 815 LBs)
Walker didn't earn a starting role until 2021, but he was a well-balanced player at Georgia who graded evenly in run defense, pass rush and coverage. He earned the second-highest tackling grade of any draft-eligible FBS linebacker last season.
At 6-foot-4, 241 pounds, Walker has ideal size for an off-ball linebacker and tested well with a 4.52-second 40-yard dash and 6.89-second 3-cone drill. He also played on the line of scrimmage both in coverage and as a pass rusher.
If Walker doesn't get taken in the first round, then the Jaguars are a team to watch at the top of the second.
Scout's take: "Love him. Prototypical size with versatility and big upside. Excellent athlete, but he's still developing his overall instincts and anticipation."
2021 grade: 82.4 (42nd out of 748 S)
Brisker didn't rank below the 65th percentile in any of his testing numbers. His highlights were a 4.43-second 40-yard dash (89th percentile), 1.52-second 10-yard split (89th) and 39-inch vertical leap (84th). 
He allowed just a 47 passer rating in his career with the Nittany Lions and was used in the box and deep at free safety. His 89.5 coverage grade ranked third among draft-eligible FBS safeties in 2021.
Scout's take: "Compact, clean mover with a good combination of size, length, and athleticism. Rangy playmaker in the back half. Strong enough to play in the box against the run and quick enough to match up with slot types in the pass."