The 2021 NFL Draft boasts one of the best quarterback classes of the past decade. We've heard about it for months. Trevor Lawrence, Zach Wilson, Justin Fields, Trey Lance and Mac Jones have dominated headlines since the 2020 NFL season ended. And the quarterback talk has only intensified since the San Francisco 49ers decided to trade multiple future first-round picks to move from No. 12 to No. 3 overall, putting themselves in position to move on from Jimmy Garoppolo.
The Denver Broncos and Carolina Panthers were also in position to move on from their current quarterbacks thanks to having top-10 picks in the 2021 NFL Draft. It became clear as last season progressed that both teams would benefit from improved signal-caller play. Carolina's starter, Teddy Bridgewater, ended the 2020 season ranked 26th among 32 qualifying quarterbacks in PFF grade. Drew Lock came in even lower on the rankings, at 29th, for Denver. 
View PFF's 2021 NFL Draft position rankings:
QB | RB | WR | TE | T | iOL | DI | EDGE | LB | CB | S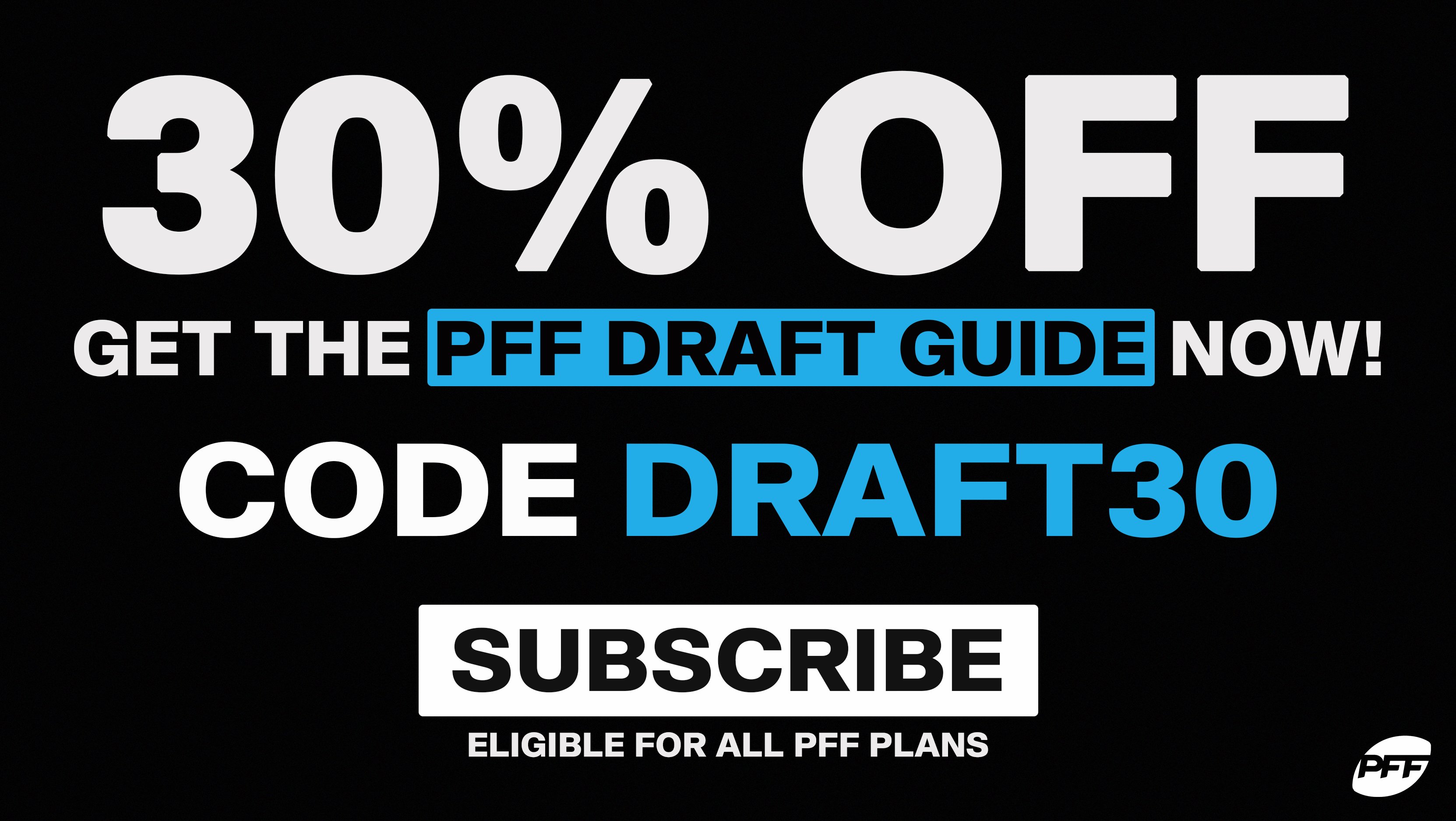 Neither team waited until the draft to address the quarterback position, though.  
Carolina traded its second- and fourth-round picks in 2022 along with a sixth-round selection this year to the New York Jets for Sam Darnold earlier this month. That made Bridgewater expendable after he signed a three-year deal with the team just last offseason. Now, he's on the move. The Panthers are reportedly flipping him to Denver for a sixth-round pick, per NFL Network's Tom Pelissero.
Do these moves mean that either team is out of the quarterback market on Thursday night? That's the million-dollar question, and it changes how these trades should be viewed. 
Let's assume Bridgewater is seen, at most, as a bridge quarterback in Denver. That leaves Darnold and Lock as the current "franchise quarterback" candidates for these two teams, barring any additional moves. That's not a great position for either franchise to be in.
Uncatchable pass rate and TWP rate for Lock and Darnold since 2019
| | | |
| --- | --- | --- |
| Player | Uncatchable pass rate | Turnover-worthy play rate |
| Drew Lock | 23.8% (Highest) | 4.5% (third-highest) |
| Sam Darnold | 21.9% (4th highest) | 4.1% (sixth-highest) |
Both Lock and Darnold have dealt with bouts of inaccuracy and a propensity to put the ball in harm's way. They haven't provided nearly enough positives to balance out those negatives, either.