With the 19th selection of the 2018 NFL Draft, the Dallas Cowboys have selected Leighton Vander Esch. The former Boise State linebacker was selected 19th overall after finishing the 2017 season with an 89.8 overall grade.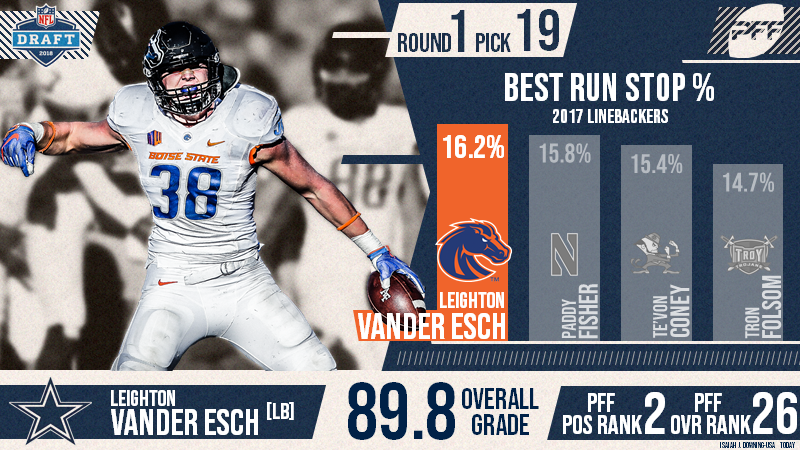 Vander Esch ranked first among draft-eligible off-ball linebackers in run-stop percentage in 2017 (15.9).
He recorded 47 run tackles for a gain of 2 yards or less, most in the country.
2018 NFL Draft – Round 1: 1 | 2 | 3 | 4 | 5 | 6 | 7 | 8 | 9 | 10 | 11 | 12 | 13 | 14 | 15 | 16 | 17 | 18 | 19 | 20 | 21 | 22 | 23 | 24 | 25 | 26 | 27 | 28 | 29 | 30 | 31 | 32