The last week of the college football regular season has come and gone. While there weren't many powerhouse matchups, there were certainly some powerhouse performances. Whether it was from established studs or prospects only now starting to get their feet wet, these were the top 10 from the weekend.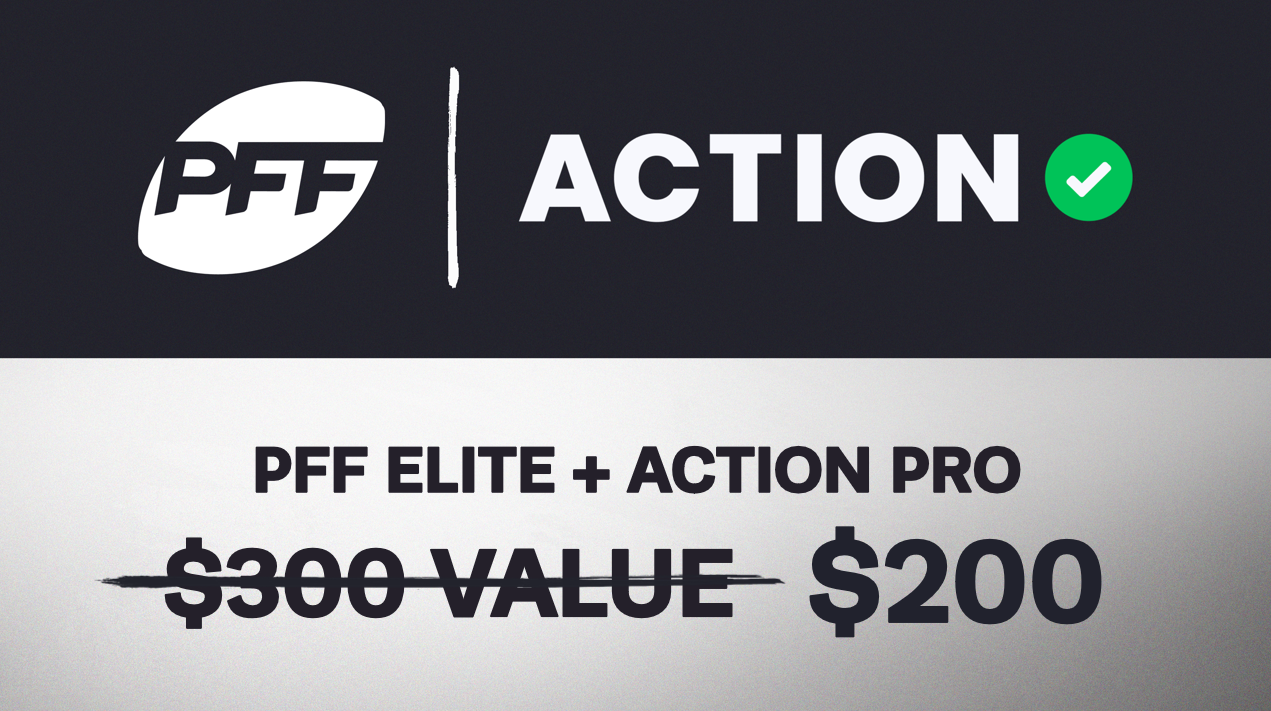 After playing second fiddle to Javonte Williams for much of the season, Carter took center stage against Miami on Saturday. His 308 yards were the second most from any player in a single game this season. And it came on just 25 carries, leading to a 12.3 yards per carry average that ranks second-highest among running backs this season with 15-plus attempts in a game. Who was first, you ask? Well, it was Michael Carter's 17-carry, 214-yard performance against Virginia Tech earlier in the campaign.
Michael Carter was ????????????????????' ????#CarolinaFootball | @TarHeelFootball @8kMike pic.twitter.com/n2RguH99wr

— ACC Digital Network (@theACCDN) December 13, 2020
Carter is not only a superb rushing threat, but he's also earned an 88.6 receiving grade this season. he flashed that against the Hurricanes, as well.
Angle Ankle Break… Michael Carter ???? pic.twitter.com/Uv2u88EK50

— Ben Fennell (@BenFennell_NFL) December 12, 2020
At 5-foot-8, 199 pounds, Carter continues to be easily my favorite undersized back in the class.
When you break the record for rushing yards in a game by two teammates, you deserve the top two spots on this list. Williams is a tackle-breaking machine at 5-foot-10, 220 pounds. Saturday against Miami was more of the same with 11 broken tackles on 23 carries.
JAVONTE WILLIAMS BEASTQUAKE

— PFF College (@PFF_College) December 12, 2020
It was his third game this season with at least 11 broken tackles. Only one other player in college football has multiple (Georgia Tech's Jahmyr Gibbs with two). He's a horse and currently the second-ranked running back on PFF's draft board.
It's not one move with Toney — rather, it's a way of moving. He can seemingly contort himself into any body position necessary to break out of tackle attempts. He now has 19 broken tackles on 62 catches this season.
Kadarius Toney adds to the highlight reel every week. ???? pic.twitter.com/FPyRz12R1Q

— Jim Nagy (@JimNagy_SB) December 13, 2020
Without Kyle Pitts in the lineup, Toney became the go-to guy with nine catches for 182 yards as well as three carries for 56 yards.
Kadarius Toney: still unfairly talented. pic.twitter.com/tWqdGixrPM

— In All Kinds Of Weather Forecast (@IAKOWForecast) December 13, 2020
With 100-plus receiving yards in three of his past four outings, Toney is proving to be a more legitimate receiver than the sole gadget player he was most of his career.
Don't worry if you don't recognize the name. Nchami had played 40 snaps since 2018 and only 261 in his career prior to this weekend. Against Rutgers, though, Nchami was unblockable. He collected four sacks, a hit, three hurries and three forced fumbles.
Maryland football's defense forces a three-and-out right out of the gate, with Durell Nchami coming off the edge for the sack.

Rutgers to punt. pic.twitter.com/QYhr14k6Ej

— Henry Malone (@henrymalone_) December 12, 2020
He finished the contest with a 95.0 overall grade. Nchami tore his ACL and lost his entire sophomore campaign in 2019 before suffering another injury only four snaps into his first game this season against Northwestern. His two games since returning have been eye-opening, to say the least, with 14 pressures over that span.
While Cox hasn't racked up near the stops or tackle numbers that he did at North Dakota State, he's still been exceptional in coverage for LSU. The play below highlights exactly what makes him so special.
Three things here:
1. This low/reverse end zone angle looks like a damn movie
2. Jabril Cox, really good at football
3. LSU has now forced three Gators 3-and-outs in a row pic.twitter.com/tNNqS4SQa2

— Jeff Nowak (@Jeff_Nowak) December 13, 2020
Cox gets stuck guarding wide receiver Freddie Swain with no help as he goes vertical from the No. 3. Cox darn near runs stride for stride with him and breaks up the pass at the catch point. That type of versatility and athleticism is a prerequisite nowadays to be a three-down linebacker in the NFL.
While Cox is a long, lanky 230-pounder, Miller is much more of a stout 230-pounder. When he hits ball-carriers, they feel it. On Saturday, Miller was hitting people all over the field en route to 13 stops on the day.
Textbook tackle.

???? @ventrell_miller #RecruitPolkFL pic.twitter.com/3KbjTm1ucL

— Hasani Harper (@H2_Recruiting) December 13, 2020
After some early-season struggles, Miller has looked like a different player of late. He's earned 85.0-plus run-defense grades in three of his past four games. In a deep linebacker class, Miller is another do-it-all option likely to go on Day 2.
You won't find too many tight ends around the country putting up triple-digit yardage stat lines. After his eight-catch, 167-yard performance against USC over the weekend, Dulcich has now achieved that feat twice in six games this season.
Here's that UCLA touchdown, Greg Dulcich … from Dorian Thompson-Robinson!

????: https://t.co/0KkQVIedMX
????: @AM570LASports #GoBruins | #BeatSC pic.twitter.com/ixc108eKvG

— UCLA Football (@UCLAFootball) December 13, 2020
He most certainly has atypical receiving ability for the tight end position. He hauled in two corner-hitch routes on Saturday alone. That being said, he's slightly undersized at 242 pounds and is only a redshirt sophomore, so he seems more likely to be in the 2022 class.
8. EDGE Boye Mafe, Minnesota
Mafe is still incredibly boom-or-bust as a pass-rusher, but when he "booms," quarterbacks feel it. He had two sacks this past weekend against Nebraska to bring his total to six on the season. The crazy thing is that over half of his pressures have turned into sacks, as he's notched only 11 total pressures on the year. Mafe is a hyper-twitchy athlete who is still a serious project at this point.
It was a career day for the talented yet underutilized senior receiver. He collected seven catches for 139 yards and two scores. Unfortunately, his final score may be the final play of his college career. That's because he tweaked his ankle flipping into the end zone and didn't return.
PETRAS WITH THE DIME TO IHMIR SMITH-MARSETTE AGAIN pic.twitter.com/05bvtnqBc3

— Iowa Nostalgia (@RetroHawkeyes) December 12, 2020
Here's hoping he's at least healthy for the Senior Bowl in January, as he's already accepted his invite. With only 114 targets over the past two seasons in Iowa's run-heavy offense, that week of practices will be massive for his draft stock.
Vanderbilt quietly has one of the better defensive lines in the country, and Mintze is a big reason why. After his six-pressure performance against Tennessee, Mintze now has 32 for the season and an 86.6 pass-rushing grade. That grade also carries a little different weight when it's against solely SEC competition; there were no cupcakes on Vandy's schedule this season. Listed at only 249 pounds, Mintze has a little juice to his game with multiple bull-rush pressures on tape this season.