With the 17th selection of the 2018 NFL Draft, the Los Angeles Chargers have selected Derwin James. The former Florida State safety was selected 17th overall after finishing the 2017 season with an 92.1 overall grade.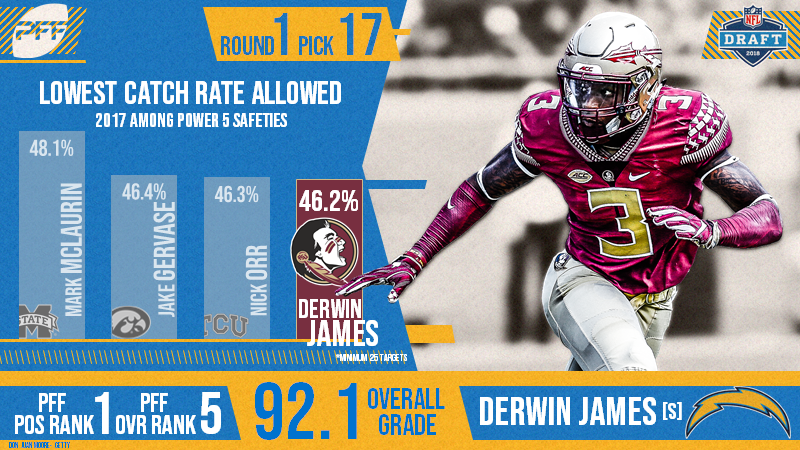 James' two full seasons of play rank him second (2017) and fourth (2015) in terms of highest ever grades given to a safety in the PFF College era (Su'a Cravens at No. 1 in 2014).
Had the highest pass-rushing and coverage grades among draft class safeties in 2017.
2018 NFL Draft – Round 1: 1 | 2 | 3 | 4 | 5 | 6 | 7 | 8 | 9 | 10 | 11 | 12 | 13 | 14 | 15 | 16 | 17 | 18 | 19 | 20 | 21 | 22 | 23 | 24 | 25 | 26 | 27 | 28 | 29 | 30 | 31 | 32