With the 35th selection of the 2018 NFL Draft, the Cleveland Browns have selected Nick Chubb. The former Georgia star was selected 35th overall after finishing the 2017 season with an 87.6 overall grade. He joins first overall selection QB Baker Mayfield and fourth overall pick Denzel Ward.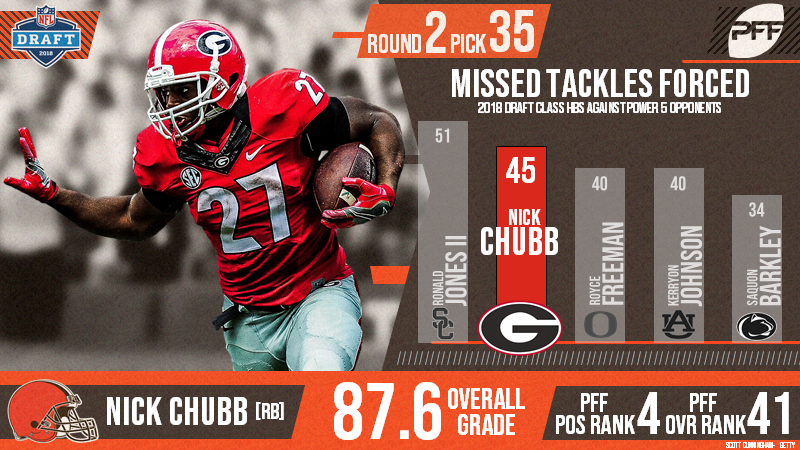 Chubb ranked fifth among draft-eligible running backs in elusive rating in 2017 (96.2).
Chubb's grade of 87.6 was the sixth-highest in the class.
2018 NFL Draft – Round 1: 1 | 2 | 3 | 4 | 5 | 6 | 7 | 8 | 9 | 10 | 11 | 12 | 13 | 14 | 15 | 16 | 17 | 18 | 19 | 20 | 21 | 22 | 23 | 24 | 25 | 26 | 27 | 28 | 29 | 30 | 31 | 32