NFL draft season is nearly upon us. And with that comes the PFF NFL Draft Guide, which comes loaded with scouting reports and advanced data on the class' top draft prospects.
Very few draft prospects are perfect and come with a collection of pros and cons, crucial evaluation points when it comes to projecting the players to the NFL.
Here are the pros and cons for some of Mike Renner's favorite prospects.
Looking for more information on the rest of the class' top prospects?  Subscribe to PFF+ and download the PFF NFL Draft Guide, which contains 300-plus pages of PFF-exclusive advanced stats, grades and analysis.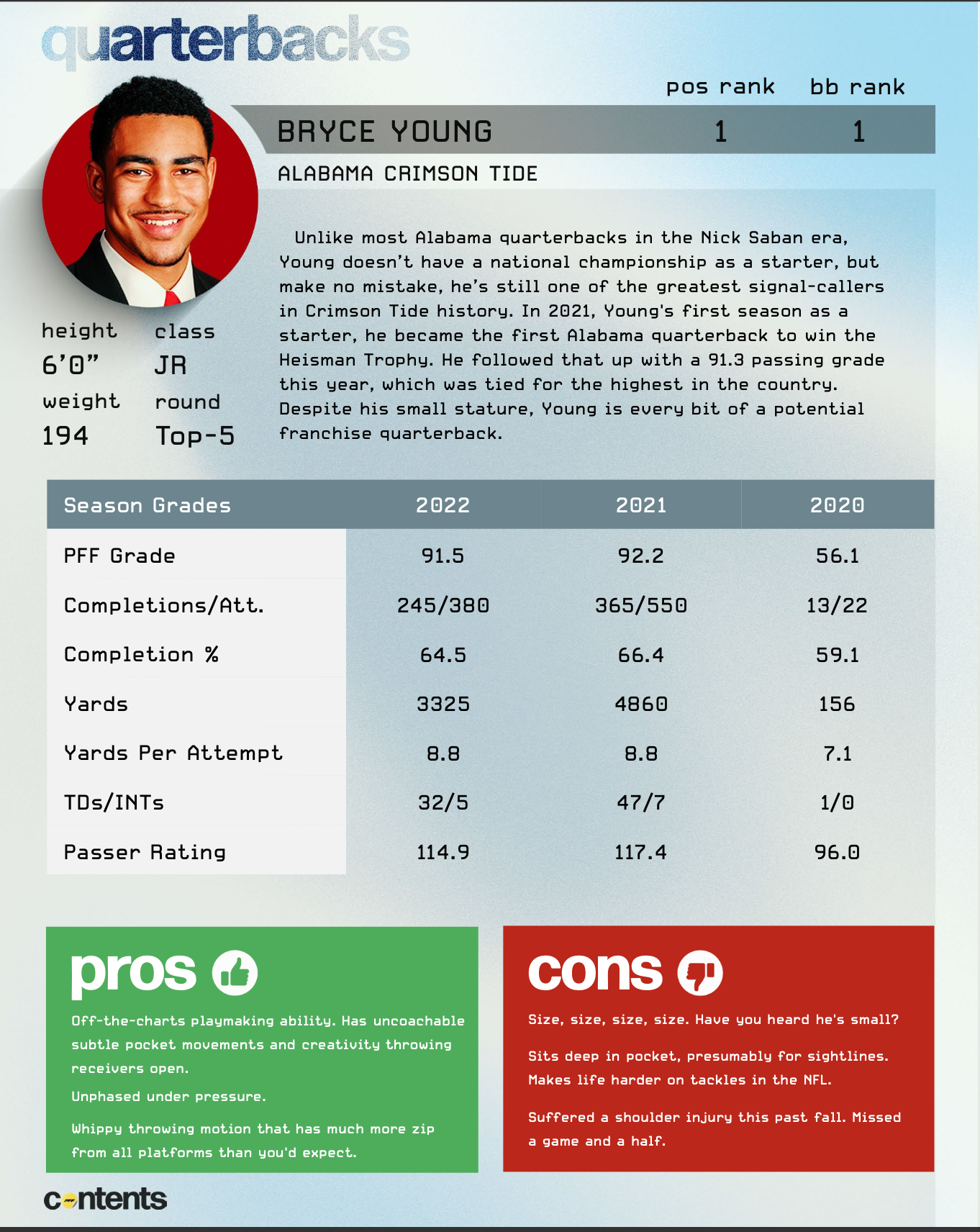 Pros:
Off-the-charts playmaking ability. He has uncoachable subtle pocket movements and creativity throwing receivers open.
Unphased under pressure.
Whippy throwing motion that has much more zip from all platforms than you'd expect.
Cons:
Size, size, size, size. Have you heard he's small?
Sits deep in the pocket, presumably for sightlines. Makes life harder on tackles in the NFL.
Suffered a shoulder injury this past fall. Missed a game and a half.
---
Pros:
Uncoachable bounce. "Can't touch him in a phone booth" type ability.
He knows how to avoid contact when climbing past first-level defenders.
He has top-end speed that has to be accounted for. Defenders are unlikely to catch him from behind.
Cons:
He has a small catch radius with mediocre ball skills to expand outside his frame.
Not the salesman at the top of routes that you'd expect. Gives away his intentions too easily.
Has yet to master the ability to find space over the middle of the field and present a target.
---