The 2022 NFL Draft quarterback picture could not be murkier. 
With no slam dunk prospects at the position and varying rankings across the league, mock draft projections for this year's top passers are all over the map. One thing is likely, though: Three quarterbacks should be picked within the first 32 picks of the 2022 NFL Draft.
While the quarterback picture is far from set in stone, I wanted to give one last look at how I see things shaking out next week at the position. Therefore, below is how I read the tea leaves when it comes to the most important position in football for the 2022 NFL Draft. And remember, this is not a reflection of what I would do in these situations.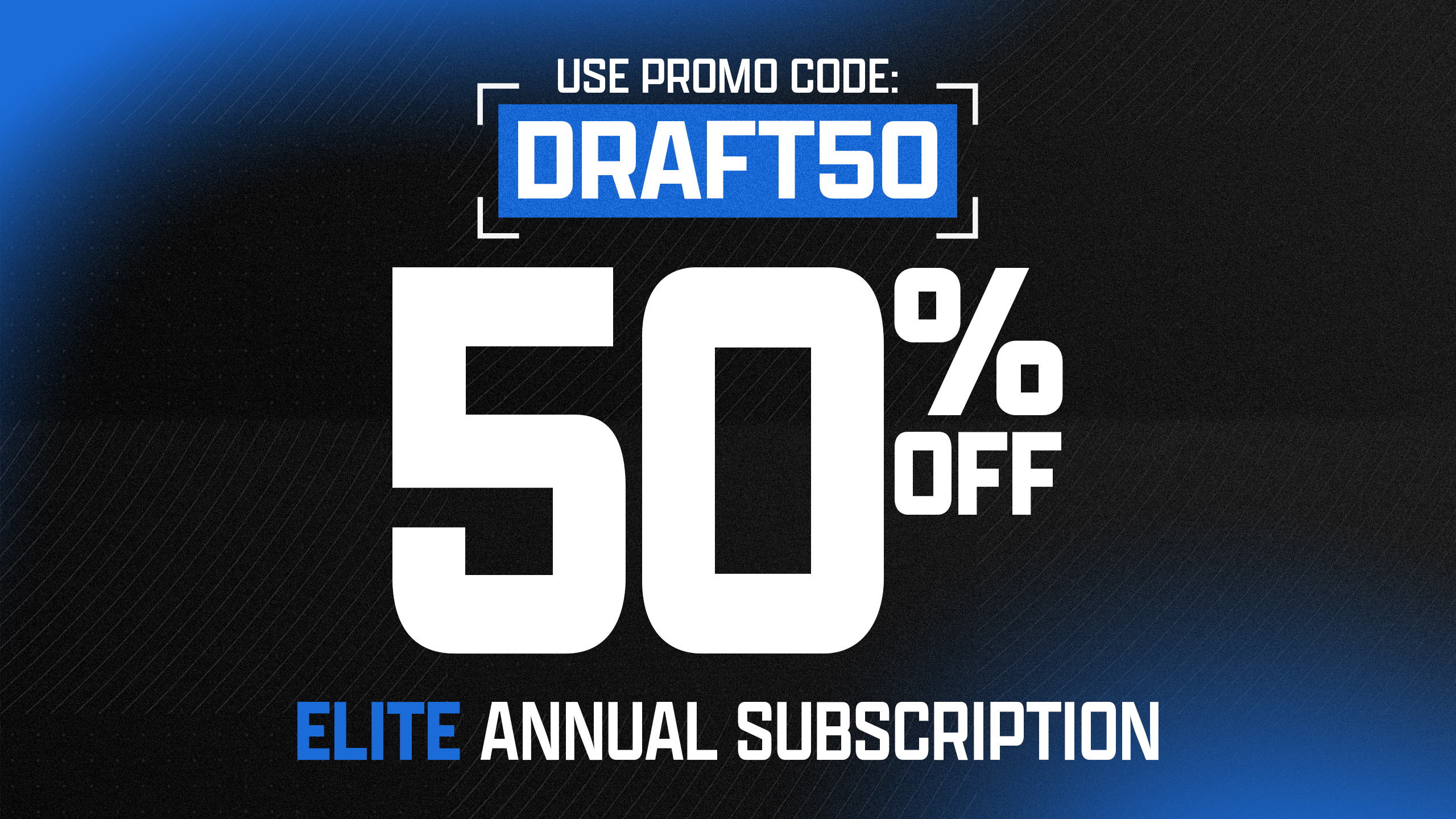 Every NFL draft is full of surprises, and one of this year's shocking moments could be Willis landing in Washington. If Carolina goes the veteran route — Baker Mayfield — there's a chance no quarterback goes inside the top 10. And while the Commanders did give up a couple of third-rounders for Carson Wentz, that doesn't completely take them out of the quarterback conversation.
Willis is a prospect who has impressive tools but will likely to face a massive learning curve in the NFL. He was the most dangerous quarterback in college football from an athleticism perspective, and he possesses outstanding arm strength. He recorded an 11% big-time throw rate and 94.5 rushing grade this past season — both of which lead all FBS quarterbacks by a substantial margin. At the same time, the 6-foot-1, 219-pound quarterback is still a raw passer. From his mechanics to his decision-making process to his pocket presence, Willis needs some time to develop if he is going to make an impact. If he is the first quarterback off the board, it's purely a bet on his tools.
The Saints could potentially trade into the top 10 for a quarterback, but that's only if an early run is expected, and I don't foresee that happening as things stand right now. Staying put allows them to use their original first-rounder at 16th overall on a wide receiver or tackle.
Pickett was undoubtedly one of the most improved quarterbacks in the country this past season, as he went from accruing more turnover-worthy plays than big-time throws in each of his first three years with a season-best 75.0 PFF grade to an elite 92.2 mark in 2021 — tied for the best in the FBS.
That said, there's reason to be concerned with how Pickett's game is going to translate to the NFL based on his tendency to hold onto the ball.
The Pitt quarterback averaged 3.19 seconds per throw in 2021, tying for the third-slowest mark in the FBS. Among NFL quarterbacks this past season, it would have been the slowest. While Pickett is a quality athlete, he's nowhere near dynamic enough to make his hay on the ground in the professional ranks. Holding onto the ball that often welcomes pressure, and Pickett was charged with 34 pressures this past season, tying for the second-most in the FBS. He needs to make quicker and more decisive decisions. This is a rather big concern, but New Orleans' offense could help him turn the tide by taking advantage of his underneath accuracy.
This quarterback mock draft's previous edition in March had Ridder in Round 1. At the time, it was a surprise to many, but since then, reports have started to trickle out that the Cincinnati quarterback is, in fact, a possible top-20 selection. Today, that's no different.
This would be the best scenario for the Steelers because they don't have to mortgage future capital to increase the gamble on one of the risky quarterback prospects and still manage to get (who I believe is) the best quarterback in this class.
Ridder is the most pro-ready quarterback in this draft. Many will argue he has no singular trait to hang his hat on, but there's an argument to be made his processing ability qualifies, as he's a natural at reading defenses and making the correct decision. Ridder earned a 90.7 PFF grade last season while leading the Bearcats to the College Football Playoff. He has straight-line speed to add value in the designed run game as well. His accuracy isn't elite, but it's also nowhere near as bad as many make it out to be. Per PFF's ball-charting process, Ridder improved his accurate pass rate by six percentage points from 2020 to 2021. His perfectly placed pass rate also jumped from 8.5% to 23.3%. On 10-plus yard throws, Ridder ranked ninth in the country in accurate pass rate and fourth in perfectly placed pass rate.
Corral's offense at Ole Miss made his projection to the NFL a little more difficult, as it was full of run-pass options (RPOs) and simplistic reads. If anyone is going to ease Pete Carroll's concerns about the simple "college-y" offense, it is his old assistant from his USC days, Lane Kiffin.
Despite the quarterback-friendly offense, Corral was consistently on time and delivered accurate throws while showing off an exceptional deep ball. His 2021 campaign left a lot to be desired in some aspects, but some of that had to do with injury. Corral's 2021 season took a nosedive mid-season when injury struck the quarterback and his top wide receivers. Yes, the Ole Miss quarterback fought through his ailments and played, but his output wasn't up to his standards. His 91.1 PFF grade through Week 7 was the fourth-highest in the FBS, but that mark fell 20 grading points to 70.6 from Week 8 on. Then, when Corral finally got healthy for the Sugar Bowl, he suffered an unfortunate ankle injury that knocked him out of the game.
Indianapolis did trade for Matt Ryan, but that doesn't rule the Colts out from taking a quarterback in Round 2 of the 2022 NFL Draft. One of Howell's big concerns is North Carolina's offense, as it didn't have him do a lot of "NFL quarterbacking." On PFF's big board, he is QB2, and his pure arm talent is the big reason why. 
Through three seasons at UNC, Howell totaled 86 big-time throws — the most of any quarterback in the 2022 NFL Draft class. He also is a proven gamer. After losing four marquee weapons to the NFL prior to the 2021 season, Howell was forced to make up for a one-dimensional skill position group by utilizing his legs. He thrived on the ground despite not being a dynamic athlete, generating the second-most 10-plus-yard runs (45) among FBS quarterbacks. And despite having few pass-catching weapons to speak of, Howell still earned an 80.3 passing grade for the season.