The 2022 NFL Draft superlative series moves on to one of the strongest positions in the class: offensive line. While the tackle class has the top-end talent, the interior class is full of depth. It's a great year for an NFL team to be in need of offensive line help.
Let's dive into the guys who can best provide that.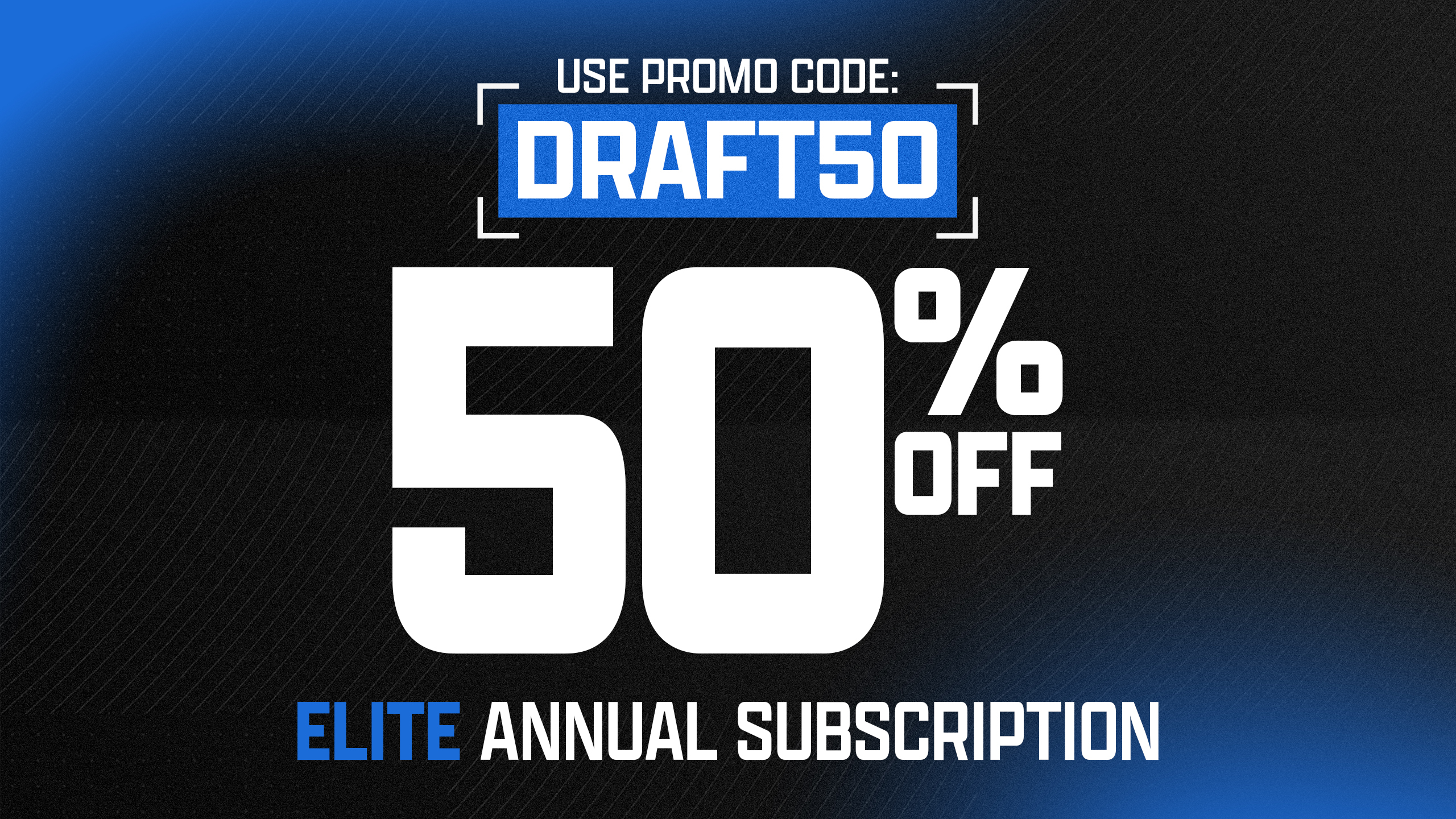 Offensive Tackles
Not who you were expecting? Tom may not be high on a lot of boards, but he isn't being floated as a potential guard or center convert because of his athleticism. Not in the slightest. The man can dance with the best of them. He allowed only 13 pressures on 633 pass-blocking snaps all last season, including zero against first-round prospect Jermaine Johnson II and Florida State. His play strength is worrisome once matched with NFL-caliber power, but not his athleticism.
I really like LT Zach Tom from Wake Forest. Really good with his hands, made Jermaine Johnson II switch to the other side in the 2nd half pic.twitter.com/L1t1hu2Se4

— No Flags Film (@NoFlagsFilm) March 11, 2022
Cross has had some practice to earn this title — 1,295 reps of it over the past two seasons, to be precise. That's how many pass-blocking snaps Cross played in Mike Leach's offense across the span. His improvement showed mightily down the stretch last fall when he allowed only 16 pressures on 719 pass-blocking snaps, including only two in his final three games.
#3 Charles Cross, Mississippi State (3/11)
Draft Range: Top 20

LT prospect with ideal size, length & balance, in the run game he doesn't have elite agility or power but he does enough go get the job done, in pass protection he's a beast & oddly polished despite only 22 starts pic.twitter.com/k72N7pF5ch

— MRCROCKPOT TPL (@mrcrockpot) April 9, 2022
This one comes straight from the grades (and to be fair, it checks out with the eyes, as well). Ekwonu earned a 98.6 PFF grade on 225 zone run-blocking snaps last season. Don't get it twisted, this big monster isn't a phone booth player. He can get out on the move and surprise opponents with how quick he gets on them. His 15 big-time blocks on zone runs were the most for a tackle in the FBS.
You see this on tape a ton from Ekwonu when he's the backside Tackle and cutting off an edge defender. It's really impressive @damienwoody @BrandonThornNFL pic.twitter.com/Hk9J25IpAH

— Will Parkinson (@Willpa11) February 26, 2022
Smith gets lost in a tackle class full of athletic marvels, but this designation is well-deserved. He earned a 91.7 run-blocking grade on 217 gap scheme snaps. Smith only just turned 21 this month and still managed to lead all of college football with 21 big-time blocks in 2021. His ability to move people against their will is rare for a player his age.
If you haven't checked out Tulsa OT Tyler Smith's tape yet, you're missing out

He's the group of 5 version of Icky Ekwonu pic.twitter.com/osLSWAmbGn

— Mike Renner (@PFF_Mike) February 15, 2022
This shows up in every single thing Ekwonu does. A lot of guys are strong, but not many are strong, flexible and explosive the way Ekwonu is. He puts strength into action on the football field by consistently sending shockwaves into defenders.
Ikem Ekwonu ???? pic.twitter.com/FTw60ZlDFx

— Brandon Thorn (@BrandonThornNFL) September 6, 2021
This one had contenders, maybe more so than any draft class in recent memory. Potential first-rounders like Ikem Ekwonu, Tyler Smith, Trevor Penning and Bernhard Raimann all are deserving of the "freak" label, while lesser prospects like Abraham Lucas and Kellen Diesch tested exceptionally pre-draft. Still, it's the Alabama tackle, who didn't do any pre-draft testing, who takes the cake. That's because he's moving the way all he does at 335-plus pounds. That earned him the No. 1 spot last year on Bruce Feldman's Freaks List. 
What makes Alabama left tackle Evan Neal the No. 1 Freak in college football? This off-season, at 6-7, 350 pounds, he clocked 18.5 MPH on the GPS, routinely hits box jumps at 48 inches and did this, but there's also a lot more: https://t.co/f1cp1fNg1n

— Bruce Feldman (@BruceFeldmanCFB) August 12, 2021
I'm not sure I can recall an offensive line prospect who plays with a nastier streak since PFF started grading college football in 2014. Penning was flagged for personal fouls five times last season — and that's only when referees managed to catch him. We often talk about prospects playing to the whistle, but Penning is the kind of lineman who plays until after the whistle.
Trevor Penning plays nasty in every drill lmao. He's doing his best to start a fight pic.twitter.com/qcMWWQrg5Z

— Billy M (@BillyM_91) February 3, 2022
---
Interior Offensive Linemen
This one showed up on tape and at the 2022 NFL Scouting Combine. Johnson allowed all of six pressures across 364 pass-blocking snaps last year, and his 4.46-second short shuttle led the entire interior offensive line class. He also fared well in the pass protection one-on-ones at the Senior Bowl and didn't allow a pressure on 11 pass-blocking snaps in the game.
Zion Johnson shoulder shrugging the blitzing safety straight to hell pic.twitter.com/AziF5ZdLFg

— Jon Ledyard (@LedyardNFLDraft) March 7, 2022
Goedeke had to be good with his hands as an undersized tackle last year at Central Michigan. His limited length will relegate him to the interior in the NFL, but there's good reason to think he'll succeed once he gets there. He allowed only seven pressures last year on 425 pass-blocking snaps. Sadly, we never got to see Goedeke inside during the week of practice at the Senior Bowl, as he got hurt prior.
Luke Goedeke (RT 67) loves shot putting defenders pic.twitter.com/4J41r82nKY

— Draft Guy Jared (@DraftGuyJared) March 19, 2022
This one needs no debate nor justification. Linderbaum is the best zone blocking center PFF has graded in eight years of college football charting. He earned an absurd 99.0 run-blocking grade on 337 zone runs last year.
Where will Tyler Linderbaum end up in the draft?

SCOUTING REPORT➡️https://t.co/aeElc8DiF8 pic.twitter.com/ISXOCGdu3X

— The 33rd Team (@The33rdTeamFB) April 5, 2022
You want Goedeke on the front side of any power/counter run. His ability to chip on balance and climb to the second level is exactly what you look for in a prospect translating to the NFL. It's why he earned a 94.5 PFF grade on gap runs last season. The former zero-star recruit with no Rivals profile to speak of has molded himself into a top offensive lineman prospect.
Luke Goedeke (Central Michigan RT 67) with the chip and climb ???????? pic.twitter.com/L8fr0GiUCo

— Russell Brown (@RussNFLDraft) January 28, 2022
The best mirror ability and the most powerful — can you see why Johnson is PFF's top guard prospect heading into the 2022 NFL Draft? His 32 bench reps at the combine were the most of any player in attendance. He has the proportions and movement skills of an NFL running back who has been stretched out to 6-foot-3, 312 pounds. Don't be surprised if he sneaks into the end of the first round.
While Tyler Linderbaum may be the smoothest interior lineman athlete on tape, there's no more explosive one than Jurgens. You can see his measurables and percentiles below:
| | | |
| --- | --- | --- |
| | Measurable | Percentile |
| Height | 6′ 3″ | 34th |
| Weight | 304 | 52nd |
| Arm Length | 33 3/8″ | 82nd |
| Hand Size | 10″ | 70th |
| 40-Yard Dash | 4.92s | 96th |
| 10-Yard Split | 1.71s | 93rd |
| Vertical Jump | 34″ | 96th |
| Broad Jump | 9′ 11″ | 99th |
| Short Shuttle | 4.49s | 84th |
| Three-Cone | 7.19s | 99th |
That's a lot of percentiles in the 90s. And it shows on tape with how quickly Jurgens is able to get onto linebackers at the second level. He's far more of a project than Linderbaum, but he offers a freakier set of tools.
Most of the true ass-kickers in the class played tackle in college, which is why I'm cheating a bit here with a tackle-guard convert in Kinnard. He earned 89.0-plus run-blocking grades in each of the past three seasons due in large part to the mentality he attacks defenders with. While that all came at right tackle, he looks like a safe projection to guard with his prodigious 35 1/4-inch arms and 11 1/4-inch hands.
#Kentucky OT Darrian Kinnard has just a little bit of power, gonna be must-see reps when he's doing one on ones! #SeniorBowl pic.twitter.com/jmsUOETsRx

— Ben Glassmire (@BenGlassmireNFL) February 2, 2022