You've probably heard about the "big three" at the cornerback position in the 2022 NFL Draft: Cincinnati's Ahmad "Sauce" Gardner, LSU's Derek Stingley Jr. and Washington's Trent McDuffie.
Those three prospects make up most of the cornerback superlatives for this year, but we still had a few lesser-known players thrown in the mix, starting at the top with UTSA's Tariq Woolen.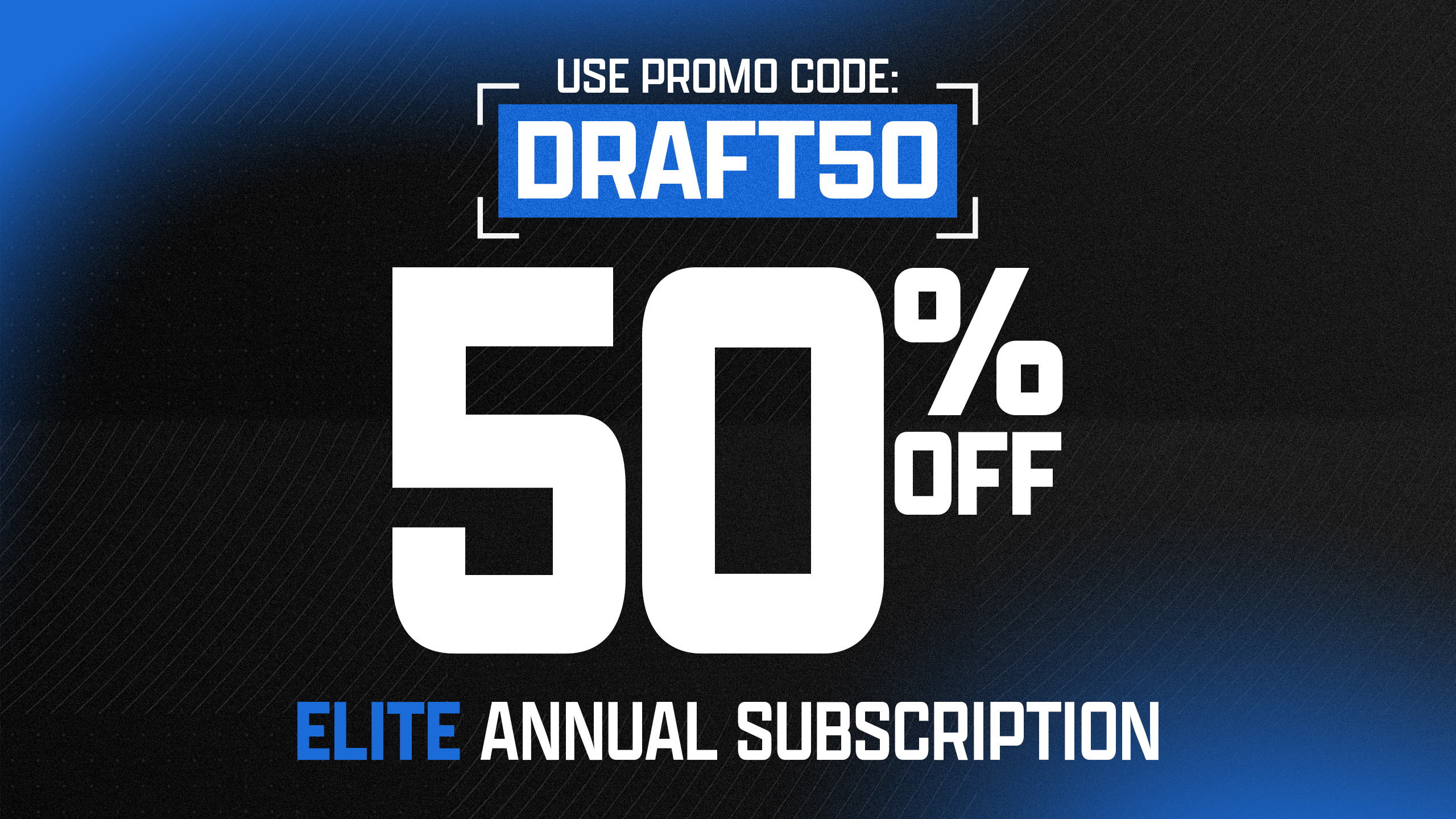 Woolen runs a 4.26-second 40-yard dash, and I'm not actually sure that even does his speed quite the justice it deserves. At almost 6-foot-4 with a lanky build, Woolen is a relatively slow starter compared to most guys who run in the 4.2s (he ran a 1.49-second 10-yard split). Still, his top-end speed is as good as we've ever seen at the cornerback position.
NFL Network just said it's a 4.26 official for UTSA CB Tariq Woolen!!! pic.twitter.com/Ktq30AmvlQ

— Tom Downey (Cowboys have $15.5 M-ish in Cap Space) (@WhatGoingDowney) March 6, 2022
This one is a tight race between Stingley and Ahmad Gardner. While Gardner is better on the outside in press, Stingley has the more versatile man coverage skill set. He has the size to win at the line and the smooth hips to mirror along the entire route. His man-prowess dates back to his freshman year. Over his career, he's allowed only 35 catches from 77 targets for 548 yards with three picks and 15 forced incompletions in man coverage.
If the Ravens end up with Derek Stingley Jr., the battles between him and Ja'Marr Chase would be legendary pic.twitter.com/YAs7PVfDu1

— Kevin Oestreicher (@koestreicher34) April 9, 2022
Not all zone is created equally, and "zone" in the NFL often ends up being man coverage for outside corners. That said, no corner in this class is better in traditional off-zone with eyes on the quarterback than McDuffie. He's got the processing speed to anticipate routes, the instant acceleration to break on footballs and he's one heck of a tackler, too.
really loving @trent_mcduffie tape. Great speed to break and make a play on the ball #NFLDraft pic.twitter.com/KUYWwcEH8c

— TFTyler (@ThinkinFtballTy) April 8, 2022
This one isn't particularly close. He's not only good at it but he's also played a ton of it — 851 snaps in his career, to be exact. On those, Gardner allowed only 35 catches from 100 targets for 468 yards with no scores, five picks and 21 forced incompletions. That's some serious dominance, no matter the level of competition.
The Ravens have a need at cornerback. How about one that mirrors routes like he's a wide receiver?

Enter Sauce Gardner pic.twitter.com/UjAIKFYCFF

— Kevin Oestreicher (@koestreicher34) April 11, 2022
Gordon has the kind of easy movement skills that can fit in anywhere in a defensive back room. He lined up nearly everywhere last season, taking 55 snaps along the line of scrimmage, 66 snaps in the box, 144 in the slot and 527 out wide — all while still earning an 89.6 coverage grade. He displayed those movement skills at his pro day, recording a 3.96-second short shuttle and 6.67-second three-cone.
Kyler Gordon gives me tons of Marshon Lattimore flashes

Firm size/length at 6'0 200lbs. Explosive movements to recover/close windows. Press/Off. CB/NB Experience. I love how he stays on top of WRs – protects vertical & back shoulder++

Both rather inexperienced/raw as prospects pic.twitter.com/wQmA9Ks2J7

— Ben Fennell (@BenFennell_NFL) February 25, 2022
A 5-foot-9, 179-pounder as the best tackler? Well, we relied on the data for this one and it wasn't particularly close. Jolly made just over 100 tackles in his college career and missed only four. And he's got better as his career has gone on, with only one miss in each of the past two seasons. That should bode well for him overcoming size limitations in the slot at the next level.
AppSt CB Shaun Jolly is a tenacious outside zone CB, prob NFL nickel. Small frame but regularly form-tackles big WR, attacks quick throws behind the LOS. Showed off his brand of hustle by chasing down UL RB Mitchell to force a fumble. Has 5 career INT, all in 2019. #SnapScout22 pic.twitter.com/0TUIIF4khN

— Chad Reuter (@chad_reuter) May 21, 2021
This goes hand in hand with him being named the best zone corner above. It's why he only allowed 11 first downs on 483 zone coverage snaps for his career.
2022 1st round draft prospect, University of Washington CB, @trent_mcduffie looking smooth on this drill. Will the Seahawks select a CB with their 1st round draft pick?

— Mikaela Mattes ???? (@mikaelamattes) March 19, 2022
Stingley's ball skills would get raved about if he were a wide receiver, let alone cornerback. He racked up six picks and 20 pass breakups on only 125 career targets at LSU. If you go back and watch the six interceptions, you won't find a "gimme" in the lot.
Could've been better with hands early, but the transition & finish is outstanding by LSU freshman Derek Stingley. Bright future pic.twitter.com/Usk8hg6wyM

— Mark Dulgerian (@MarkDulgerian) October 5, 2019