The NFL Draft player pool is an ecosystem saturated with Power Five collegiate talents pursuing their professional dreams. Whether they come from the gauntlet known as the Southeastern Conference or are products of the explosive offensive culture that's revolutionized the Big 12, many of these collegiate athletes derive from the FBS' elite conferences. 
Yet, for every quality pro prospect that comes from Power Five play, there are small-school gems from across the country that feature the talent and upside to be NFL household names. Super Bowl MVP Cooper Kupp was once a zero-star recruit from Eastern Washington who morphed into an underrated pro prospect during his Eagles' tenure.
Below are the 2022 NFL Draft's 10 best small-school gems who displayed collegiate prowess and promising pre-draft potential.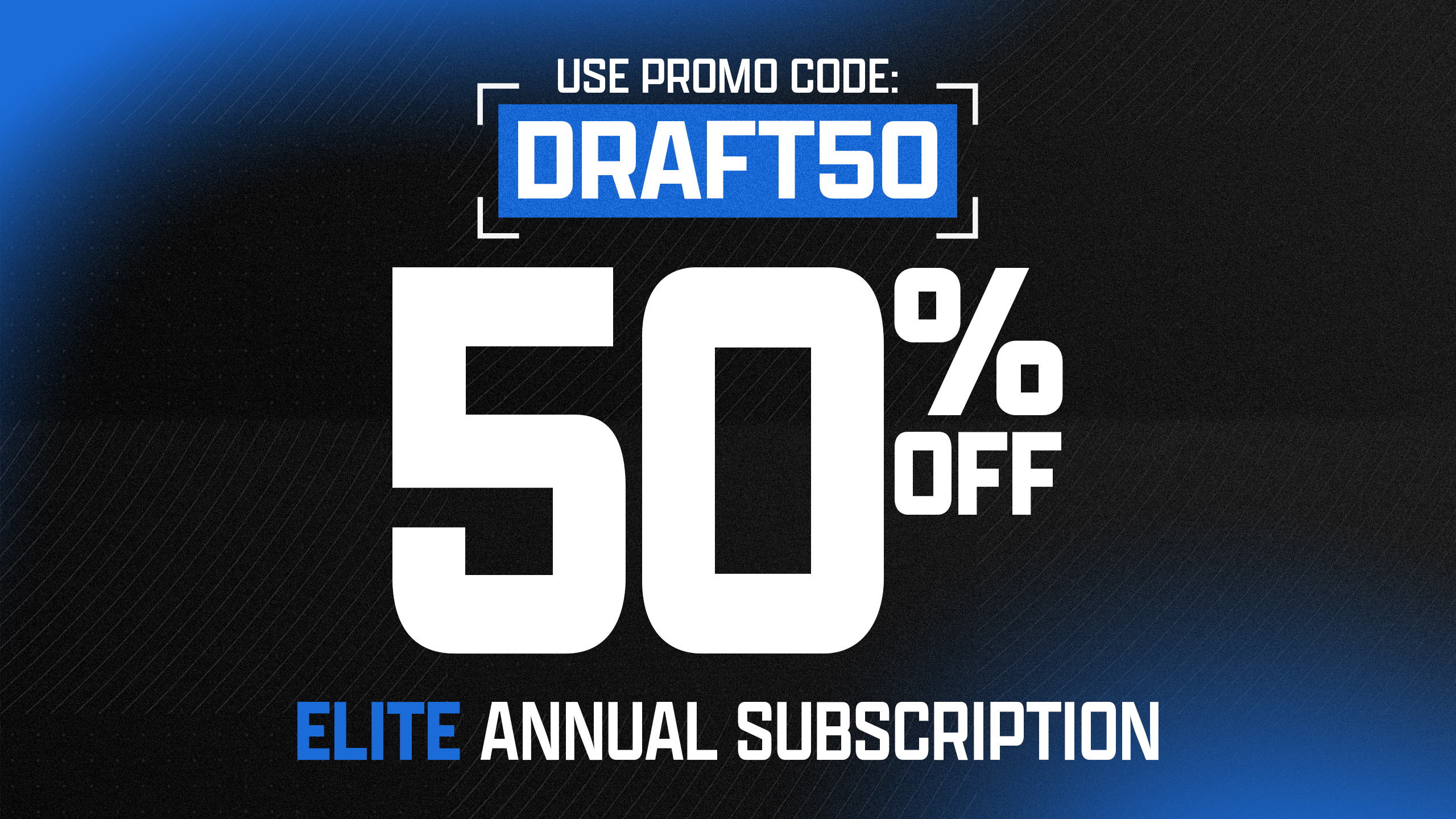 ---
Leading the charge of a top-10 FCS defense, Bell thrived in his senior season as one of the best defensive backs in HBCU football. He registered a stellar PFF defensive grade (81.5) that featured solid showings in run defense (85.3) and coverage (79.7) on 719 total snaps. In the Rattlers' first playoff berth in 20 years, the FAMU standout cemented his draft status with a solid showing against Southeastern Louisiana in their first-round playoff matchup, as 11 stops and one forced fumble highlighted an all-around defensive effort that showcased high marks in coverage (77.4), run defense (76.0) and overall grade (75.9) against an elite FCS offense. 
Bell projects best as a hybrid safety akin to current New Orleans Saints' nickel cornerback Chauncey Gardner-Johnson. His ability to play as a box, slot and deep middle safety showcases his versatile upside as an NFL defensive back.
---
Desiring a full-time starting role after a three-year rotational gig, Houston transferred from Florida to Jackson State and thrived as an FCS pass-rusher. In 2021, he registered 20 sacks and a 95.4 pass-rushing grade to lead a vaunted Jackson State defense to its first SWAC title since 2007. 
At the NFLPA Bowl and East-West Shrine Game, Houston showcased versatility as a stand-up linebacker alongside his edge-rushing skillset. At his pro day, the Tigers' defensive star finished with a 4.7-second 40-yard dash, a 39-inch vertical and a 10-foot-5 broad jump. With his tape and athletic measurables, Houston can become a solid value pick in the later rounds.
---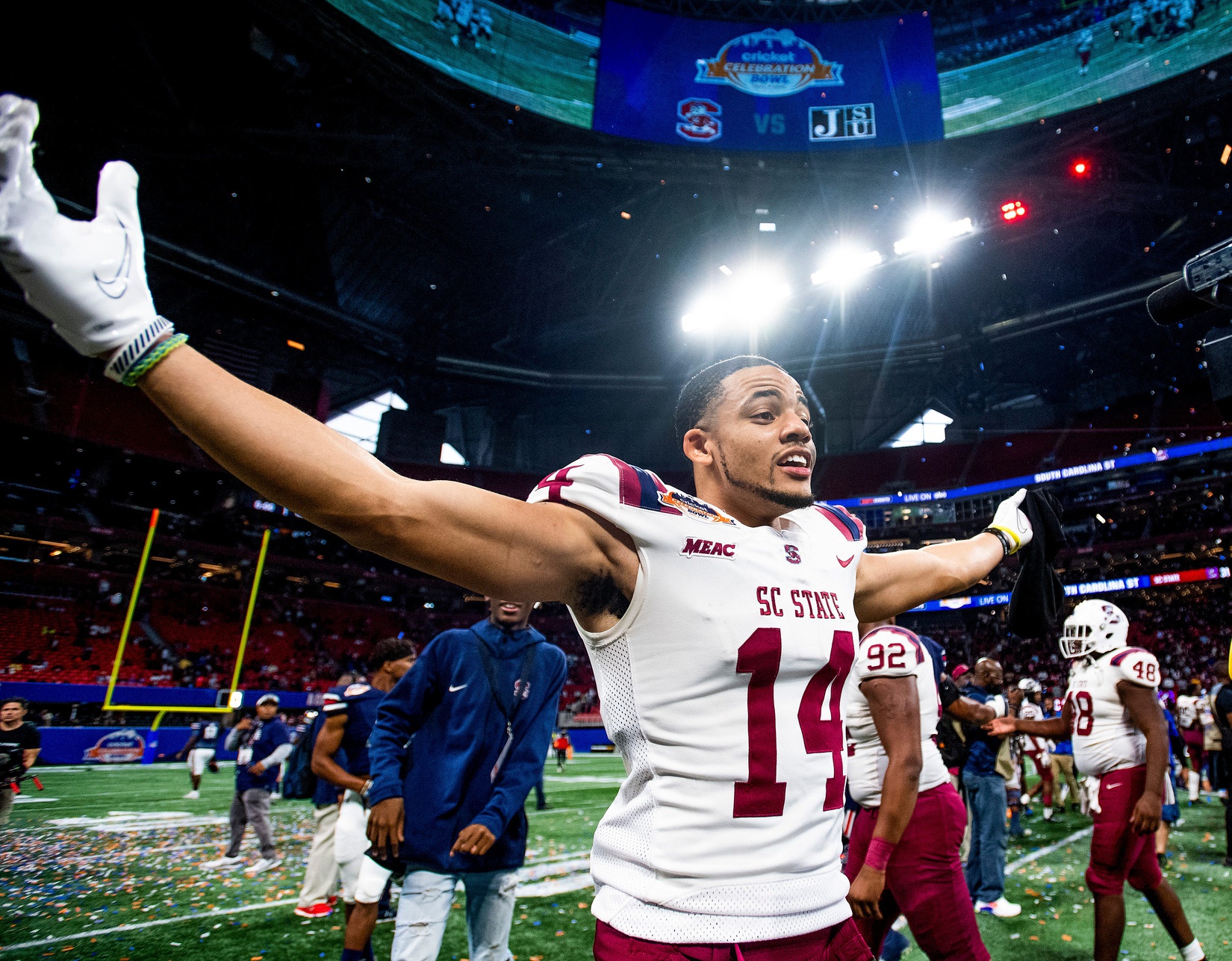 Durant was on several NFL scouts' radar as a solid draft prospect from the Mid-Eastern Athletic Conference. He lived up to their billing by winning the MEAC Defensive Player of The Year award thanks to a stellar 2021 campaign that featured solid PFF marks in coverage (79.2), run defense (76.2) and defensive grade (79.5).
Durant finished with the fifth-fastest 40-yard dash among the cornerbacks at the scouting combine, clocking in at 4.38 seconds. A solid showing at the combine alongside his promising collegiate film puts the Bulldogs' star on the brink of an NFL career.
---
Williams had one of the top-five max speed performances at the Senior Bowl practices after reaching a whopping 21.75 miles per hour. After an underwhelming scouting combine, Williams ran a 4.46-second 40-yard dash at his pro day, jumped 37 inches in the vertical and completed 12 reps on the bench press to re-establish his freakish athletic prototype as a small-school product. 
The HBCU talent is a 6-foot-2 corner who has wide receiver roots dating back to his high school tenure. His speed and effortless ability to turn and run to the ball enable him to maximize his man coverage talent. NFL scouts were able to witness him hold his own against a deep pool of Senior Bowl wide receivers, which all but crystallized Williams as a high upside prospect.
---
A 4.37-second 40-yard dash at the NFL scouting combine provided all the proof to how deadly Strong is as a straight-line rusher. The FCS' leading rusher had nine century mark rushing performances as a senior to go with his highest PFF offensive (85.5) and rushing grade (90.8) since his freshman campaign. 
The South Dakota State standout impressed at the East-West Shrine Game by showcasing his receiving and rushing ability throughout practice before converting a 65-yard touchdown catch during game action. With his solidified straight-line speed and compact rushing ability, he could be a valuable RB2 selection who has the upside to be a bell-cow tailback.
---
As one of the more dominant athletes in the FCS, Andersen did it all during his football tenure at Montana State. The former first-team All-Big Sky quarterback became one of the best linebackers in the country with breakneck athleticism that reigned supreme during the scouting combine: 
40-Yard Dash: 4.42 seconds (best among combine LBs)
Vertical Jump: 36 inches (14th-best among combine LBs)
Broad Jump:  10-foot-8 (fifth-best among combine LBs)
As an every-down linebacker during his final year in Bozeman, Montana, Andersen accumulated an 86.4 coverage grade, 86.3 defensive grade and an 80.5 run defense grade to help lead his team to its first FCS title berth in school history. Just a novice at the position, he's an upside pick who could develop into a franchise's LB1.
---
At 6-foot-4 and 208 pounds, Watson starred at the scouting combine with numbers that were impossible to ignore. The Bisons' leading receiver ran a 4.36-second 40-yard dash, accomplished a 38-inch vertical jump and completed an 11-foot-4 broad jump to solidify his top-50 draft status. 
On the field, Watson utilized his 62 targets in a run-dominant offense to his advantage. The redshirt senior accumulated an 89.5 receiving grade during a  2021 season that saw personal highs in catches (42), receiving yards (801) and receiving touchdowns (seven). Despite the lack of collegiate pass-catching volume, there's a strong belief that Watson will thrive as an NFL deep threat.
---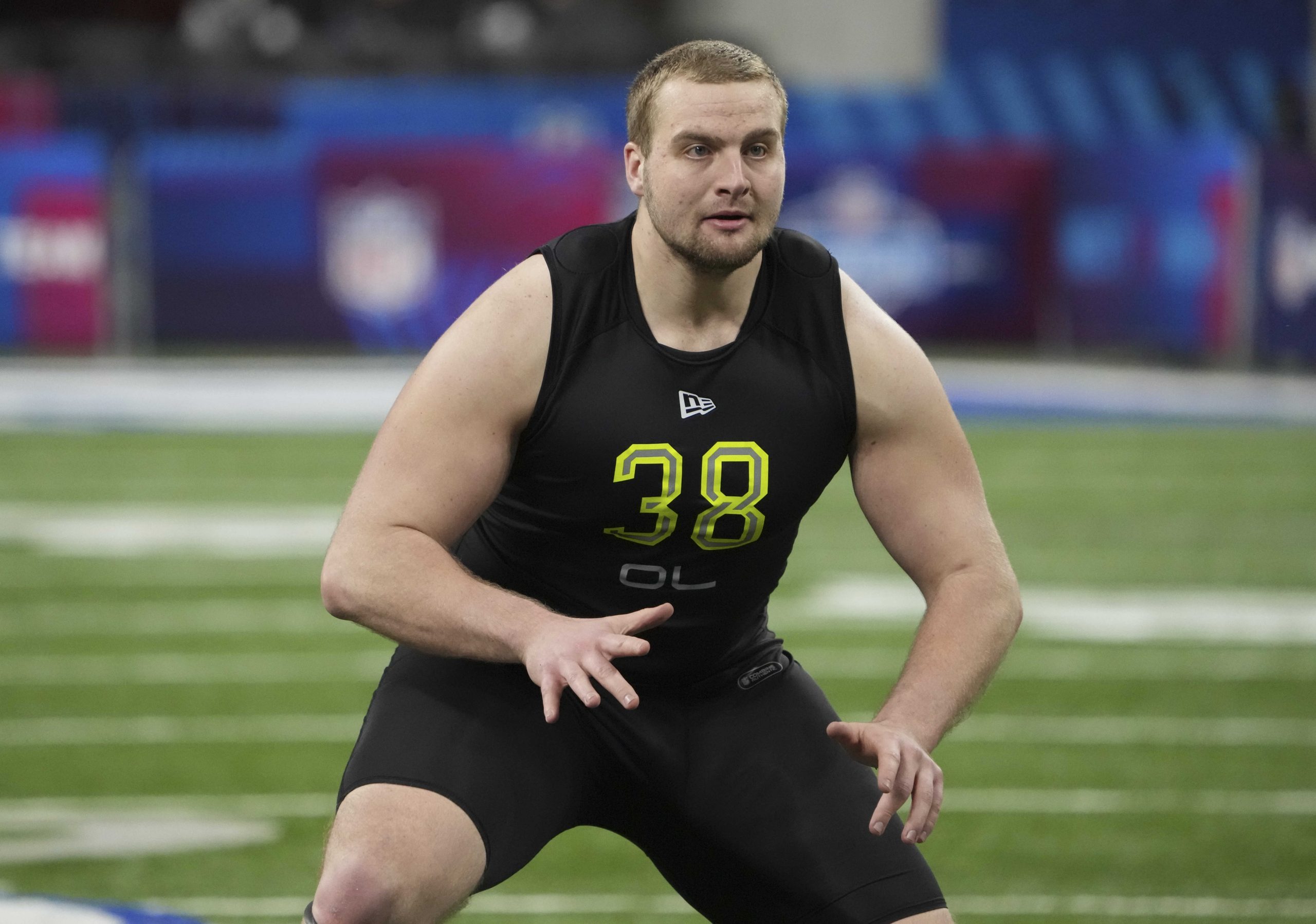 The Senior Bowl showcased the physical and competitive enigma that is Penning. During his last year at Northern Iowa, the Panther product accumulated a 99.1 run-blocking grade that almost shattered the PFF database. He improved his pass-blocking grade every single season and at a listed 6-foot-7 and 321 pounds, he ran the fourth-fastest 40-yard dash among offensive linemen at the scouting combine (4.89 seconds).
Penning is projected to play right tackle in the NFL; however, his strength and mean-streak as a run-blocker can result in him kicking inside to guard. Wherever he plays upfront, the touted linemen will thrive in the trenches.
---
At 6-foot-2, McCollum's 4.33-second 40-time was an awe-dropping showcase in Indy. His 39.5-inch vertical added to to his stellar combine performance before he brought the house down with the highest broad jump (11-foot-0) among cornerbacks at the combine. 
On the field, McCollum possesses a complete cornerback skillet. Committed to run defense, he registered his highest PFF run-defense grade of his career in 2021 (82.0). He bounced back after a down coverage season in 2020 with the second-highest coverage grade (79.1) of his Sam Houston State tenure. The boundary corner possesses the athletic tools to survive and thrive at the next level due to his physical and competitive nature.
---
Poe registered a 76.6 pass-blocking grade a year removed from Division II football play. The Mercer standout showcased his athleticism and strength combination to thrive in the offensive trenches.
The hope is that the first-team All-SoCon lineman can translate into an underrated success story in the NFL. His pro-day numbers show that Poe can be an agile pulling guard at the next level due to his speed (4.89-second 40-yard dash) and power (34 bench press repetitions).