A number of so-called draft value charts have risen to prominence over recent years, each of which assigns a value to each pick and can be used to determine whether two sides of a trade are of equivalent worth.
As former Atlanta Falcons general manager Thomas Dimitroff confirmed on the PFF Forecast last week, most NFL teams are still using the good old Jimmy Johnson trade value chart when they agree to trades.
While this is exactly what we found when we analyzed last year's draft trades, it is still somewhat surprising to see teams leveraging the Jimmy Johnson chart, especially given the amount of analysis that suggests that it overvalues very high picks, particularly when teams don't select a quarterback. In short, the Jimmy Johnson trade value chart falls off too steeply.
Most NFL teams will have seen this kind of analysis before, so we have to ask ourselves why trading up in the first, second or third round is still prevalent, especially since the success rate of these trades is underwhelming, to say the least.
View PFF's 2021 NFL Draft position rankings:
QB | RB | WR | TE | T | iOL | DI | EDGE | LB | CB | S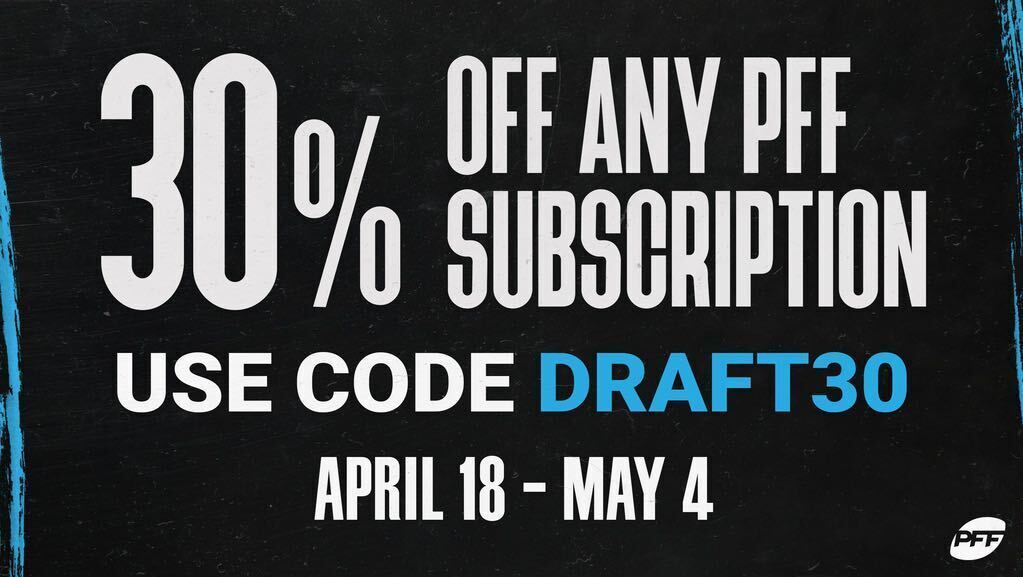 One answer could be that teams think about selecting a player in the first round of the draft with a different objective function than most data analyses.
Since the establishment of the rookie wage scale, which implements fixed four-year contracts, most drafted players are supposed to yield value for four years. The players then have to be paid according to their market value after that period, and in a league in which every team gets to spend the same money, this drastically reduces the value of having the player on the roster.
Furthermore, most drafted players aren't even with the team that initially drafted them in the fifth year, as only 22% of players drafted from 2006 through 2016 remained on the same team in Year 5 of their NFL careers.
In a league with that much roster turnaround, it's only natural for teams to want to maximize the value of their drafted players during these four years. After all, that's the time they are guaranteed to be on the roster (unless the draft prospect didn't pan out at all).
However, teams often think further into the future and look to draft a franchise cornerstone who they believe will play at a high level for a very long time. This is exactly why the Falcons moved up for wide receiver Julio Jones, which is the go-to trade whenever a team talks themselves into trading for a player.
Good players stay with their draft teams longer
If you want to draft a franchise cornerstone, it's important to buck the trend of players ending up elsewhere after five or six years. This is where draft position comes into play — better players and higher-drafted players are more likely to stay with their original teams.