Of all the position groups in the 2020 NFL Draft, edge may very well be the weakest. Chase Young is head and shoulders above the rest of the group, and there's not a single player who we feel great about translating to the NFL after him. That makes for some hotly contested superlatives. Here's who we went with:
[Editor's note: Check out PFF's 2020 Mock Draft Hub, NFL Draft Big Board and NFL Mock Draft Simulator. PFF Elite subscribers can also download the 1,250-page 2020 NFL Draft Guide.]
Best Run Defender: Kenny Willekes, Michigan State
You can tell simply by looking at Willekes' stance that he has some special flexibility to his game, and that translates to leverage against the run. His 90.9 run-defense grade over the past two seasons is tops among Power-5 edge defenders, and his 51 run stops over that span rank second (Anfernee Jennings, 55).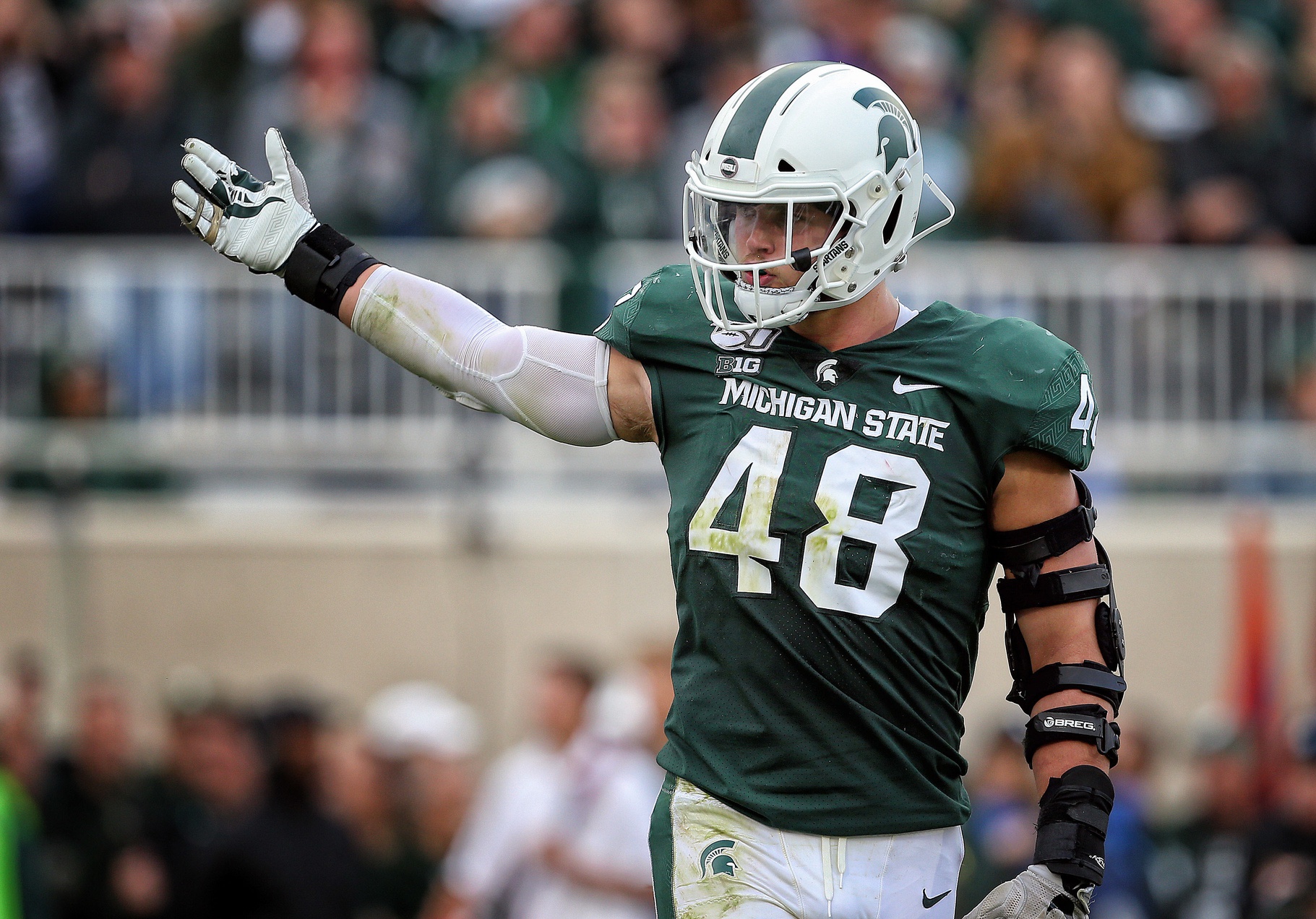 Best Pass-Rusher: Chase Young, Ohio State
Honorable Mention: Curtis Weaver, Boise State & Josh Uche, Michigan
Duh.
Most Versatile: Josh Uche, Michigan
Versatility can be difficult to define. In Uche's case, it means being able to line up anywhere as a rusher while also being able to drop into coverage. For honorable mention Epenesa, it means being able to kick inside. Quite often, Uche would align as a stand-up rusher over guards and still be able to get home to the quarterback. That bodes well when translating to the NFL.
Grading Doesn't Match Hype: K'Lavon Chaisson, LSU
If you've followed PFF at all this draft season, you likely know that Chaisson didn't grade out particularly well at LSU last season. He finished with a 78.9 pass-rushing grade and only 35 pressures on 370 pass-rushing snaps. There's also a narrative that he "turned it on" late in the season, which is unsubstantiated in the grades. He earned a 69.2 pass-rushing grade over the final three games of the season (conference championship and playoffs). If you include his two-sack outing against Texas A&M, that mark jumps to only 74.1.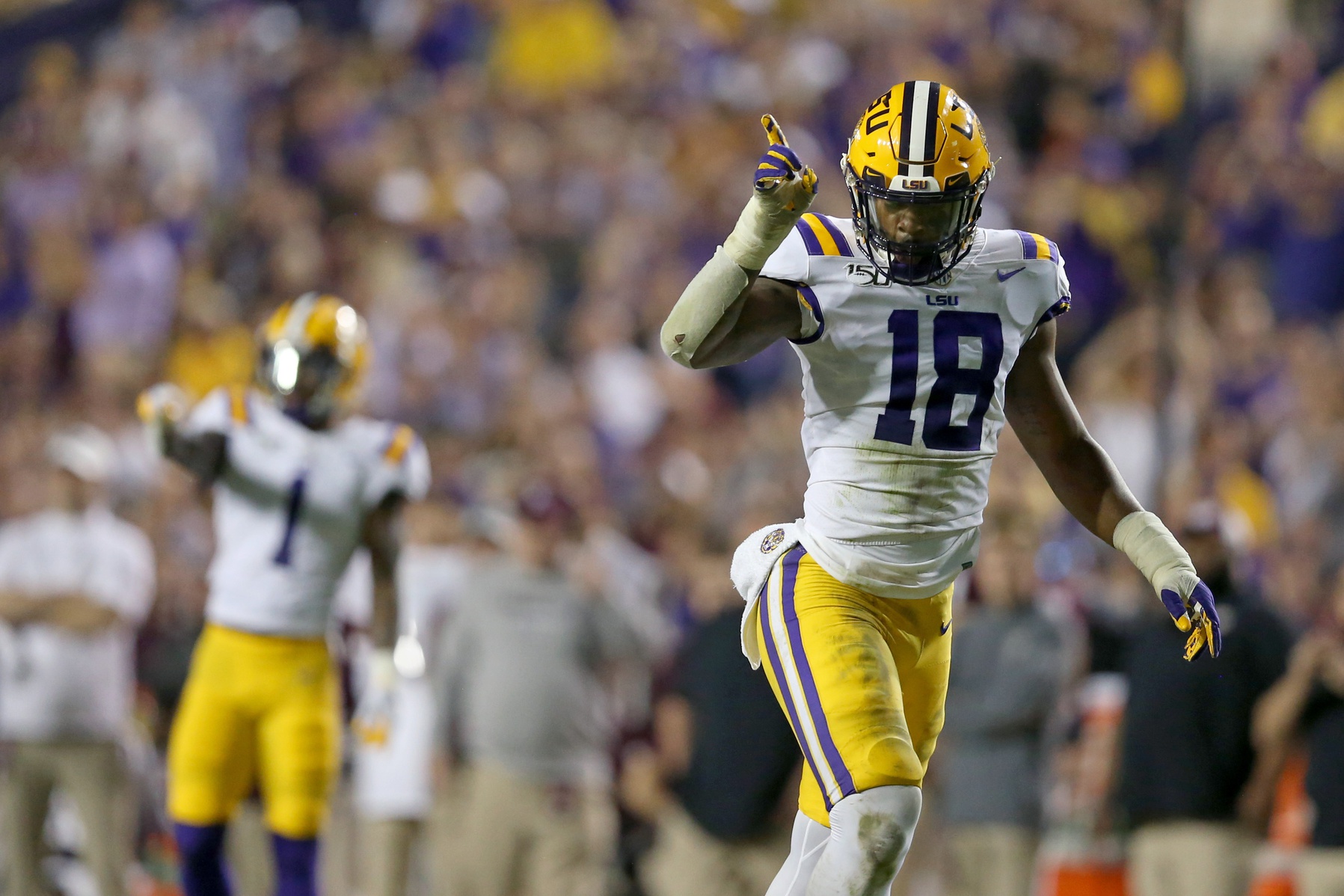 No edge defender has had more run stops in college football over the past two seasons than Highsmith's 62 (honorable mention Trevis Gipson is second with 56). He's also improved by leaps and bounds as a pass-rusher since first coming to Charlotte as a walk-on. Highsmith's 91.4 pass-rushing grade this past season ranked fifth among all edge defenders in college football.
Most Fun to Watch: Chase Young, Ohio State
Young's dominance this past season was unlike anything we've seen on a college football field. He was nothing short of unblockable. One of my favorite anecdotes from this past season is that after Chase Young wrecked Northwestern's right tackle, Gunnar Vogel, for a sack on their first pass play of the game, the Wildcats rolled their pocket away from Young on five of their next seven passes with one of those other two being a screen. He'll be ready to produce in the NFL on day one.