Quarterback is the position in the draft — if a team doesn't have one, it better be looking for one. Nothing can propel a franchise into immediate success quicker than a franchise QB on a rookie deal. That being said, the ability to evaluate the position properly has become more important than ever.
We think there are two real-deal franchise quarterbacks in this class and then a handful of guys with some serious question marks on tape. However, while we are always hesitant to say a prospect's flaws can be fixed, we won't hate on teams too much for taking a chance at the most valuable position in the NFL.
[Editor's Note: PFF's 2020 NFL Draft Guide is LIVE and available to all EDGE and ELITE subscribers. Download your copy today!]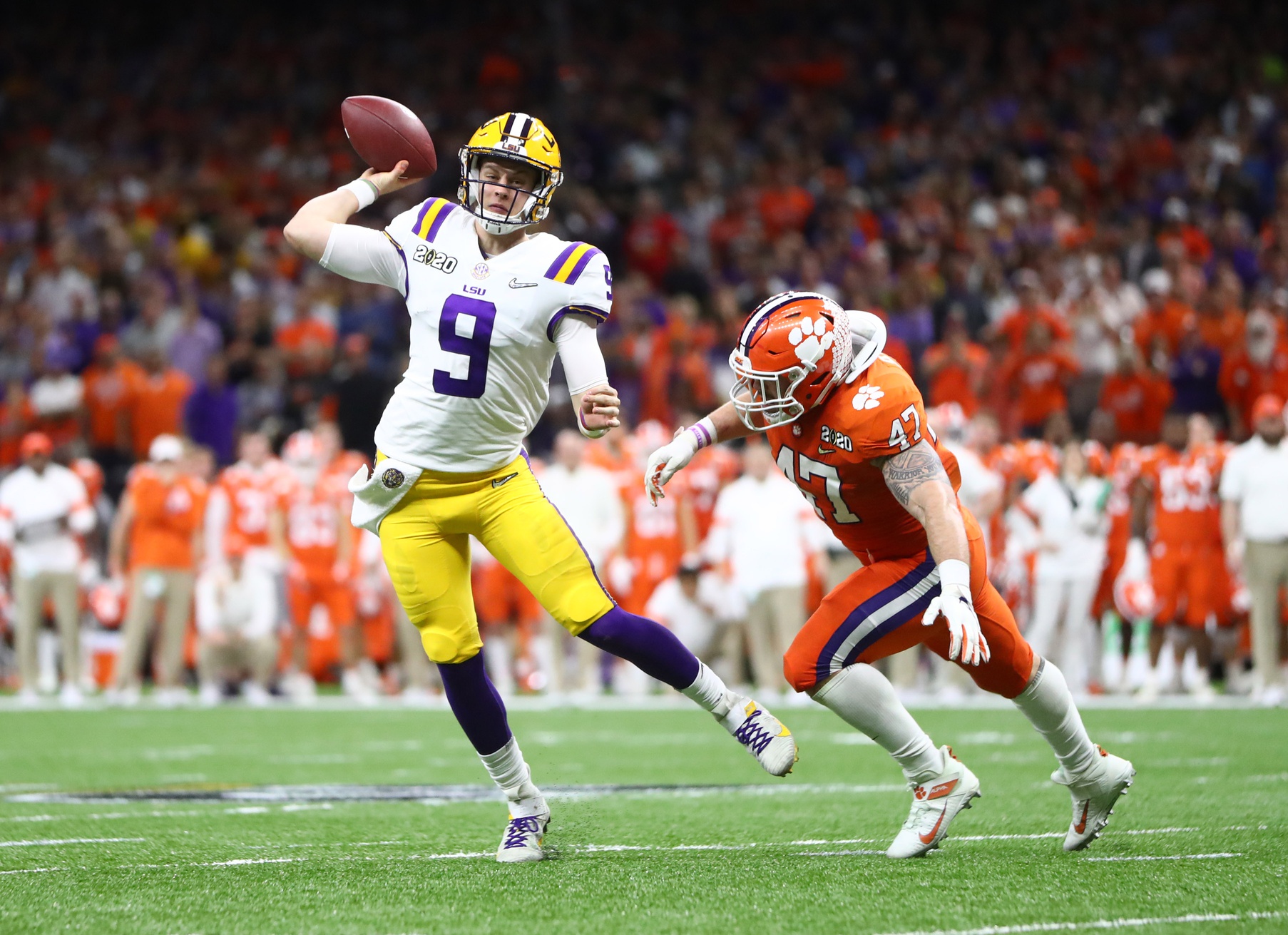 1. Joe Burrow, LSU
Burrow demolished college football in a way we've never seen before. The LSU signal-caller is easily the most accurate quarterback we've ever scouted and looks "NFL ready" in every regard.
2. Tua Tagovailoa, Alabama
Tagovailoa is a franchise QB prospect when healthy. The "when healthy" part is something we just don't know at the moment, though.
3. Justin Herbert, Oregon
Herbert has all the arm talent in the world, but the mental aspects of the quarterback position still look like a work in progress. He can't have the kind of "off" games he had in 2019 if he's going to be the top pick in the draft.
4. Jalen Hurts, Oklahoma
Hurts has a clear path to success in the NFL with his running ability, accuracy and refusal to turn it over. It will take a completely different offense than most NFL teams run — but he has all the tools to make it effective.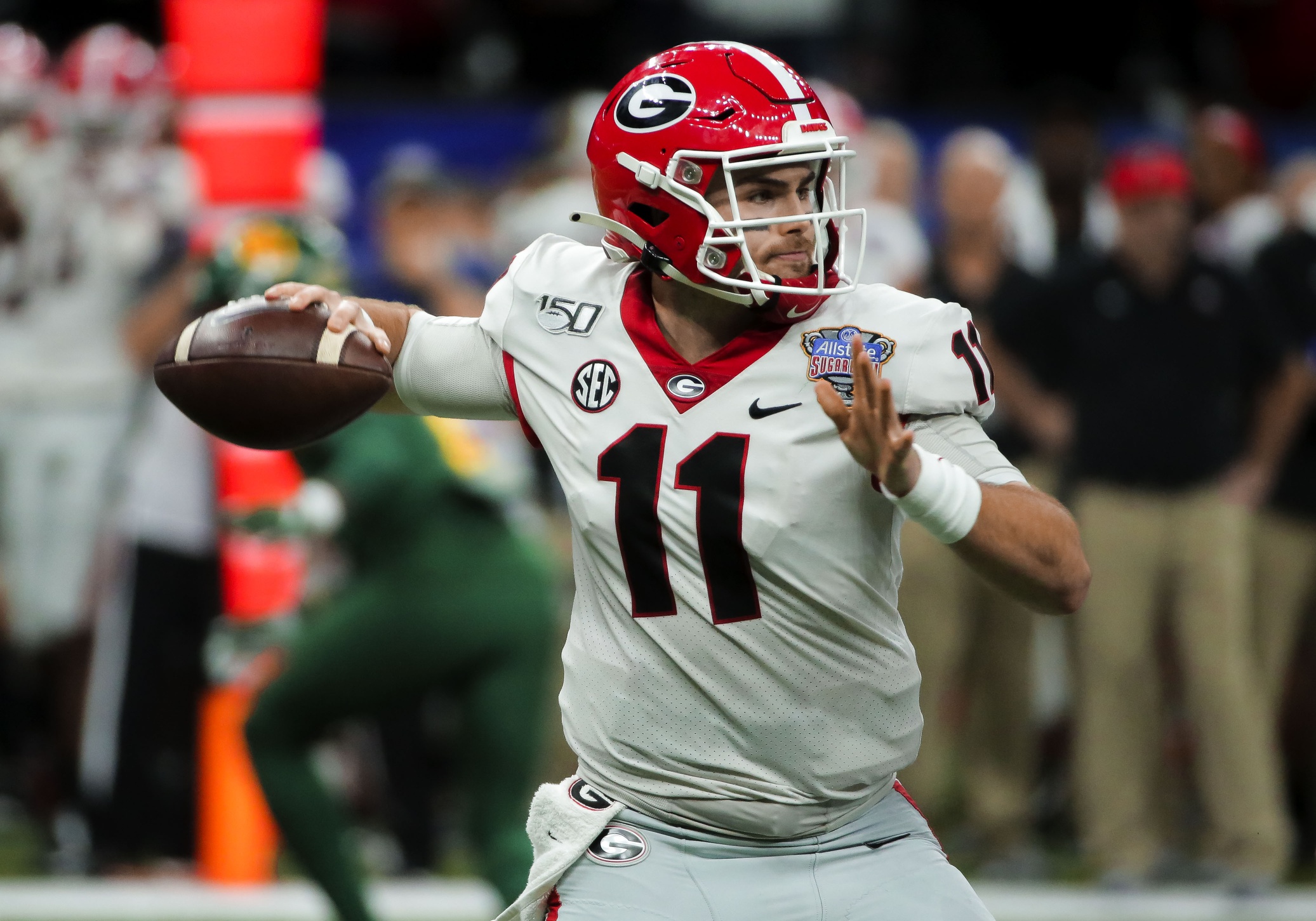 5. Jake Fromm, Georgia
Fromm is a game manager plain and simple. While you should probably set your sights higher than that, it's also a skillset you can win with in the league.
6. Jordan Love, Utah State
With size, a quick release, great pocket presence, easy arm strength and touch to all levels of the field, Love looks primed to be a hot name for the 2020 draft.
7. Anthony Gordon, Washington State
Gordon has a handful of high-level quarterbacking reps on his tape every week. It's the low end though that scares us, though. His disappearing act against the two best defenses he faced — Utah and Washington — is a tough sell.
8. Jacob Eason, Washington
Eason has the arm talent, but his pocket presence issues and play under pressure are too scary for us to covet highly.
9. Josh Love, San Jose State
Love doesn't have the tools to get noticed from NFL evaluators, but he has the on-field performance. He's got solid backup written all over him if he's given a chance.
10. Jake Luton, Oregon State
Luton offers a lot more to work with than most Day 3 quarterbacks in this draft. His continued improvement and risk-aversion make him at least a solid backup option.