If it weren't for the torn ACL he suffered while training for the Scouting Combine, Mississippi State interior defender Jeffery Simmons would be a lock as a top-10 pick in this draft. However, despite the injury that will more than likely cause him to sit out the majority of 2019, he is still PFF's third-ranked interior defender and eighth-overall prospect. There are concerns with past off-field issues, but when talking strictly about his play, he is one of the best all-around interior defenders in this class.
[Editor's Note: To view all of Pro Football Focus' advanced stats and grades for draft-eligible players, check out our 2019 NFL Draft Guide. All EDGE and ELITE subscribers already have access to the guide, and for those who don't, you can get your copy for as low as $9.99!]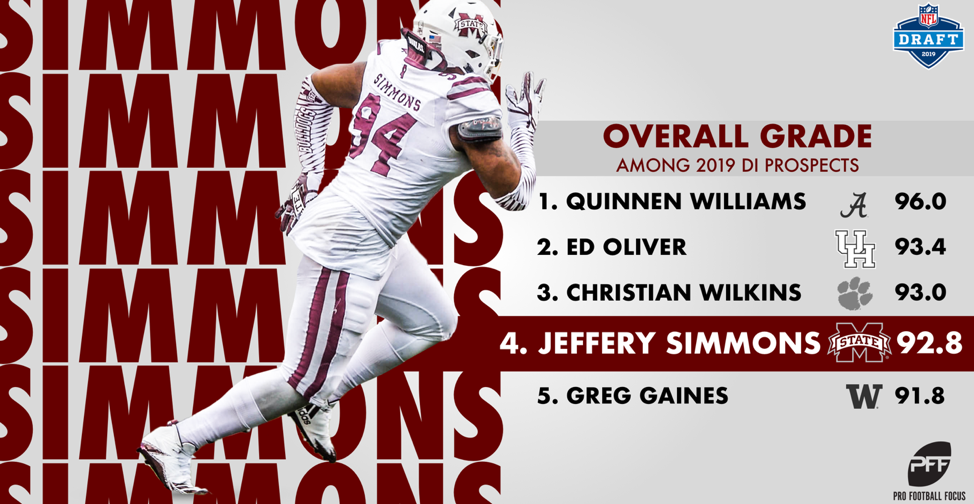 Playing in one of the toughest conferences in the FBS, Simmons recorded an elite 92.8 overall grade in 2018. He is ferocious in the pass rush as well as against the run, and he could be an absolute steal for a team if he were to fall in the draft.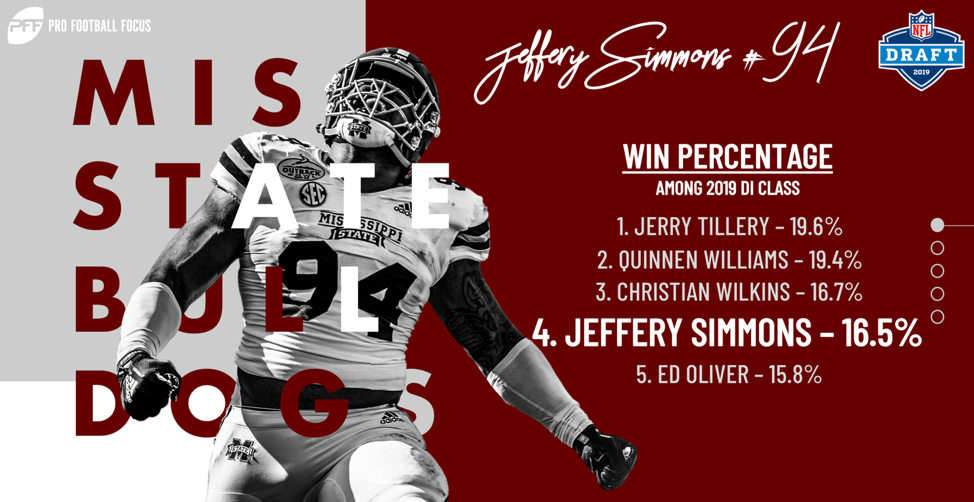 Simmons' ability to use his strength and overpower his opponent is perhaps his greatest quality, and his win rate reflects that. His bull rush is flawless and may be the best in this draft. If his health is in order, he is one of this year's safest pass-rushing interior defenders.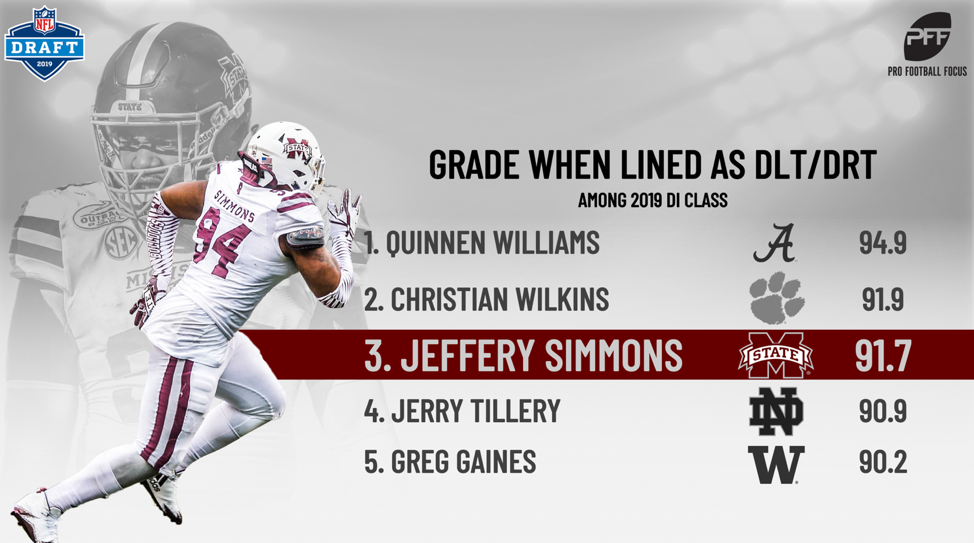 While at Mississippi State, Simmons played more nose tackle than anything, and he was successful in doing so. However, he is not limited to just playing nose tackle, as he can realistically play anywhere along the defensive line. He had an elite 91.7 grade when lined up at defensive tackle last year, and he can fit into any scheme at the next level.
All of PFF's 2019 NFL Draft Profiles can be viewed here or on PFF's YouTube Channel. Follow along as we go through all the top prospects in the draft.