Earlier this offseason, we spoke about how special former USC QB Sam Darnold can be in crunch time, with the game on the line. He finished a seemingly illustrious career at Southern Cal in a flash, bursting on the scene with an incredible redshirt freshman season before being tabbed as the potential first overall pick in the 2018 NFL Draft before camp had even started last season.
His 2017 season was a tumultuous one, with a brief stretch of dreadful football during the middle of the season before he finished the campaign on a hot streak, ultimately defeating Penn State in the Rose Bowl Game. Darnold's season was so lopsided during stretches that, broken down into week segments, he was either the fourth-worst quarterback or the third-best quarterback by PFF grades.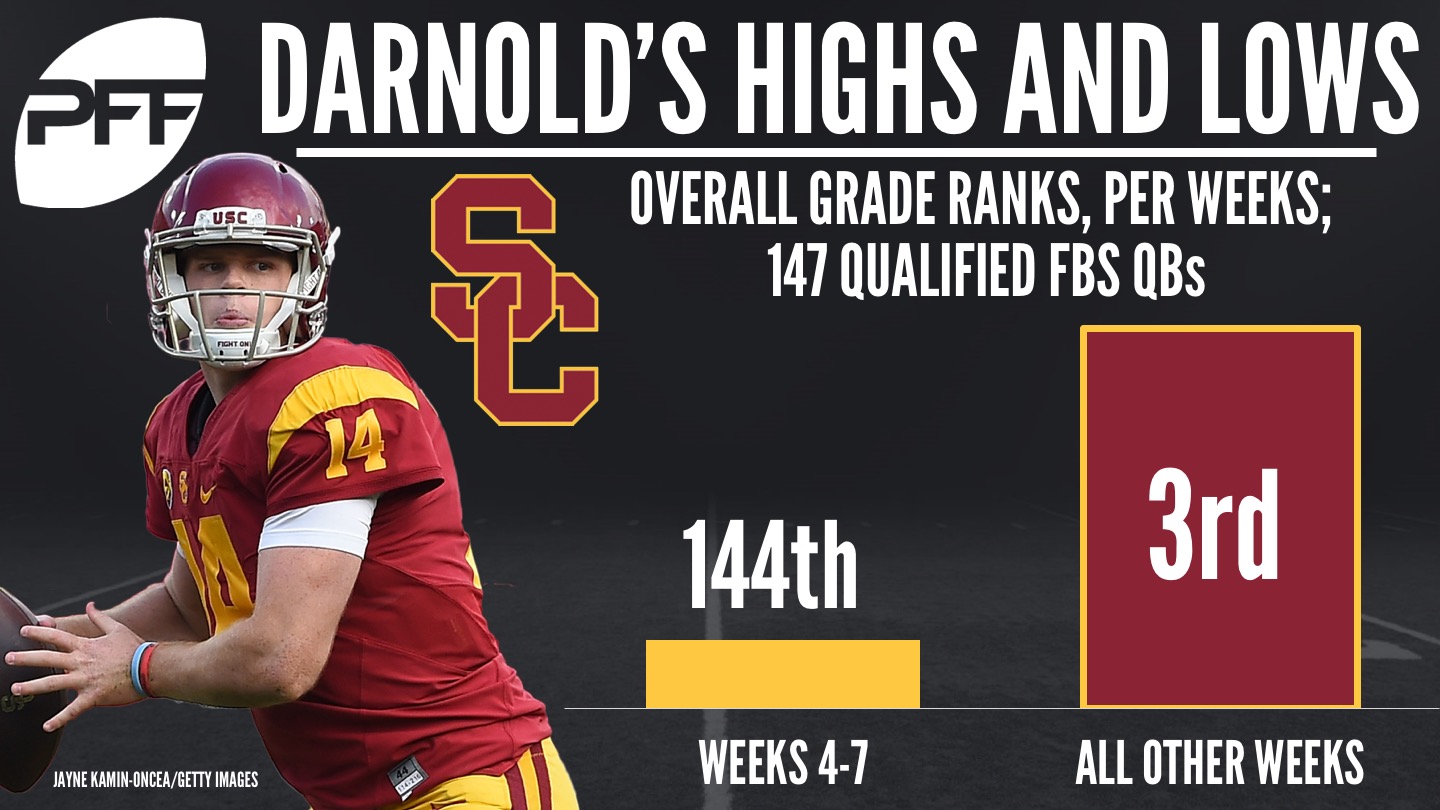 Darnold at his best is just that, among the best in the nation. What troubled viewers and USC fans alike were his turnover-worthy throws, which there were a fair share of. Darnold threw 24 turnover-worthy throws in 2017, included in that were 10 dropped interceptions and 13 actual interceptions. So what separated Darnold during his moments of plus-grades? His big-time throws.
As frequent as his turnover-worthy throws were, his big-time throws were more prevalent on a per-pass basis, seeing the second-highest percent of big-time throws (7.04 percent) in the draft class (behind only Baker Mayfield).