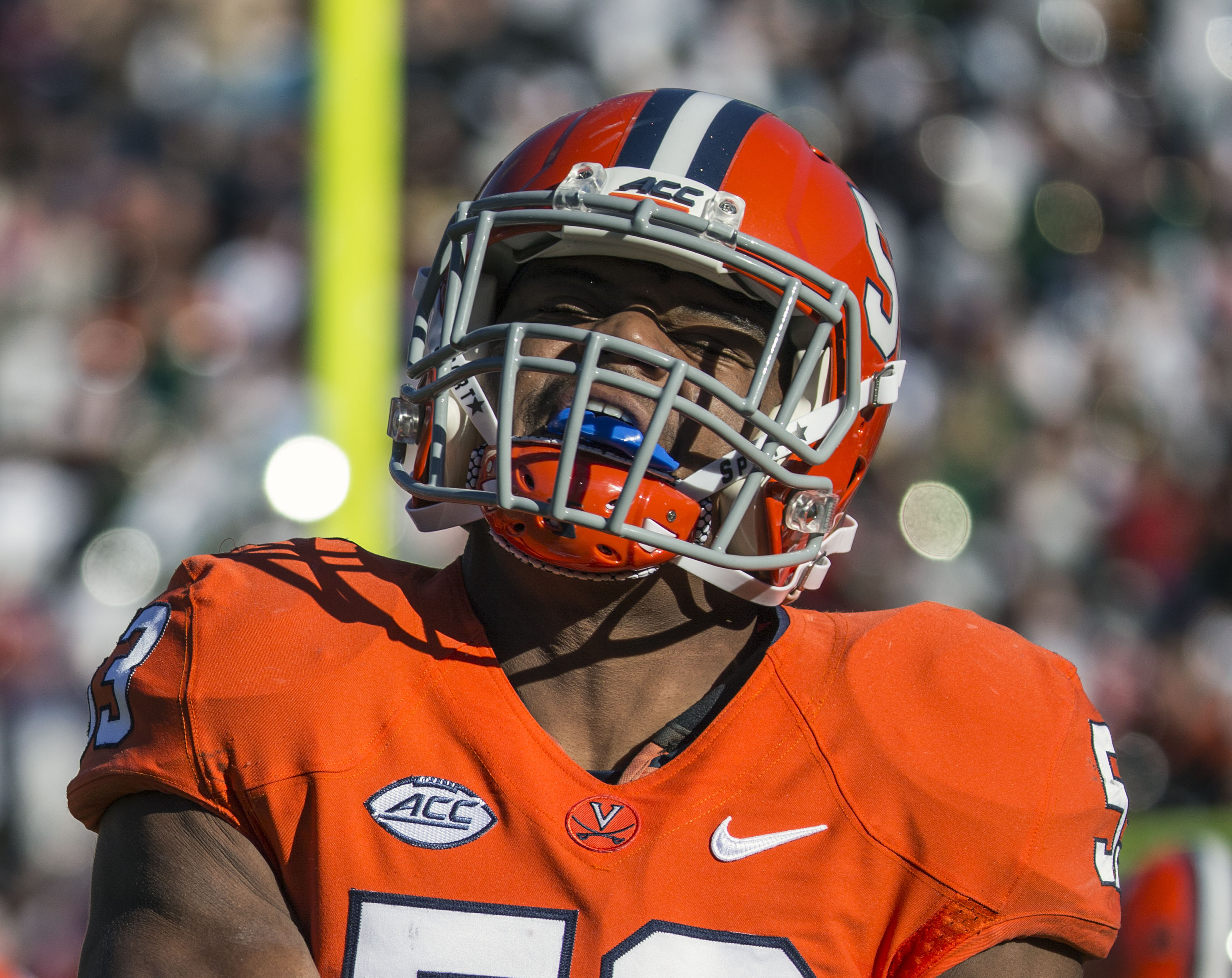 CHARLOTTESVILLE, VA - NOVEMBER 12: Micah Kiser #53 of the Virginia Cavaliers celebrates a touchdown that was later called back during Virginia's game against the Miami Hurricanes at Scott Stadium on November 12, 2016 in Charlottesville, Virginia. (Photo by Chet Strange/Getty Images)
Virginia senior LB Micah Kiser has a knack for getting to the quarterback, as he posted the highest pass-rush grade (75.1) of any returning ACC linebacker in 2016.
At 6-foot-2, 240-pounds, Kiser is a feared figure in the middle of the Cavaliers' defense, especially when he blitzes on passing downs. He totaled 21 quarterback hurries, seven sacks and two quarterback hits to lead that same group of linebackers in total pressures (30) last season.
When he isn't hitting the quarterback, Kiser is preventing passes from hitting their respective targets. He batted down six passes in 2016, the most by any FBS linebacker.
Despite his pass-rushing prowess, Kiser has yet to translate his successful pass-rushing ability into success against the run, as he had the 32nd-highest percentage of negatively graded plays against the run.