The 2019 college football regular season is in the books, and like every year, countless players become undervalued by the massive media outlets due to lack of team success, being in a small market or playing a non-flashy position. With that said, we at PFF have a one-of-a-kind football database that contains virtually any statistic one could think possible. Nonetheless, we are able to give credit when credit is due based off the advanced data — and that's exactly what we are going do.

By ranking in the 85th percentile in PFF grade at their position, while playing a minimum of 25% of their the most snaps at their position, these are the most underrated college football players from the 2019 season:
S Julian Blackmon, Utah
The Utes may have lost out on the Pac-12 Championship and a berth in the College Football Playoff, but the season as a whole was full of positives and breakout performances for the program — with the biggest being the play of Julian Blackmon. After featuring almost exclusively at outside corner throughout his college career and grading out rather poorly, Blackmon made the move to free safety this year and was one of the best in the country.
Among 198 players with at least 150 snaps at free safety, Blackmon ranked fourth in PFF grade, at 89.8. On his 324 coverage snaps at free safety, Blackmon allowed just five catches for 63 yards, adding three interceptions and forcing five incompletions. That paved the way for a 30.4 passer rating allowed. Even when a run play was called by the opposition, Blackmon found ways to make some stellar plays while playing deep in the secondary, with five run stops, a tackle for loss and just one missed tackle on 24 attempts.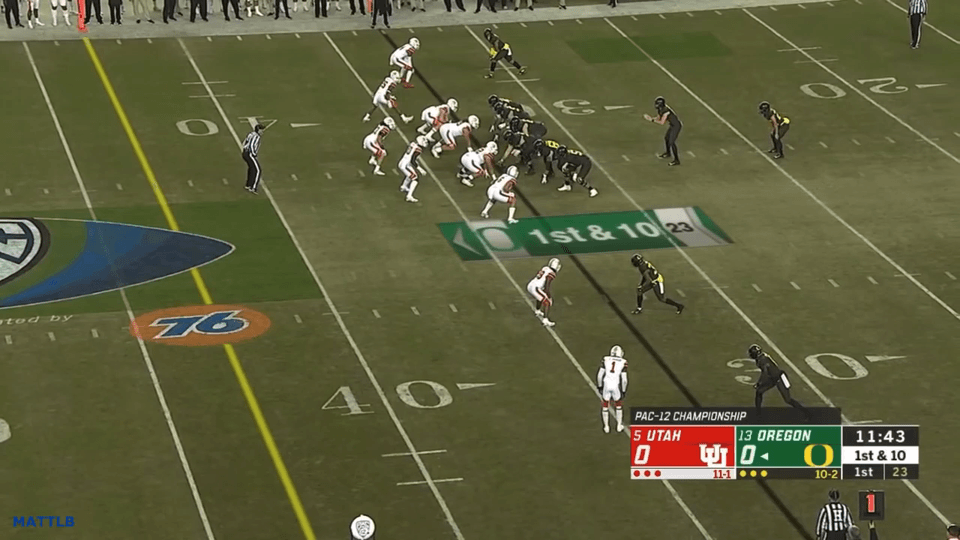 Not only was Blackmon the highest-graded Ute defender this year, with an overall grade of 89.6, but he was the second highest-graded defensive player Utah has had in the PFF College era — behind only Marcus Williams' 2016 campaign. In PFF's wins above replacement metric (WAR), Blackmon was among the five most valuable players on this Utah team altogether. That's pretty good, considering he gave up 786 yards and a passer rating of 131.7 at cornerback in 2018.
WR Rashod Bateman, Minnesota
After an average season as a true freshman in 2018 that resulted in a 69.1 receiving grade, Rashod Bateman took his game to the next level in 2019. He posted an 89.4 receiving grade that ranked as the ninth-best at his position.  The difference between last year to this season for Bateman all boils down to his route-running improvement and ability to get open downfield. He ran just as many vertical routes in 2018 as he did in 2019, but he's gotten open far more this season. In fact, his percentage of targets deemed "open" (more than a step of separation) climbed from 18% in 2018 to 35% in 2019 on targets of 10 or more yards.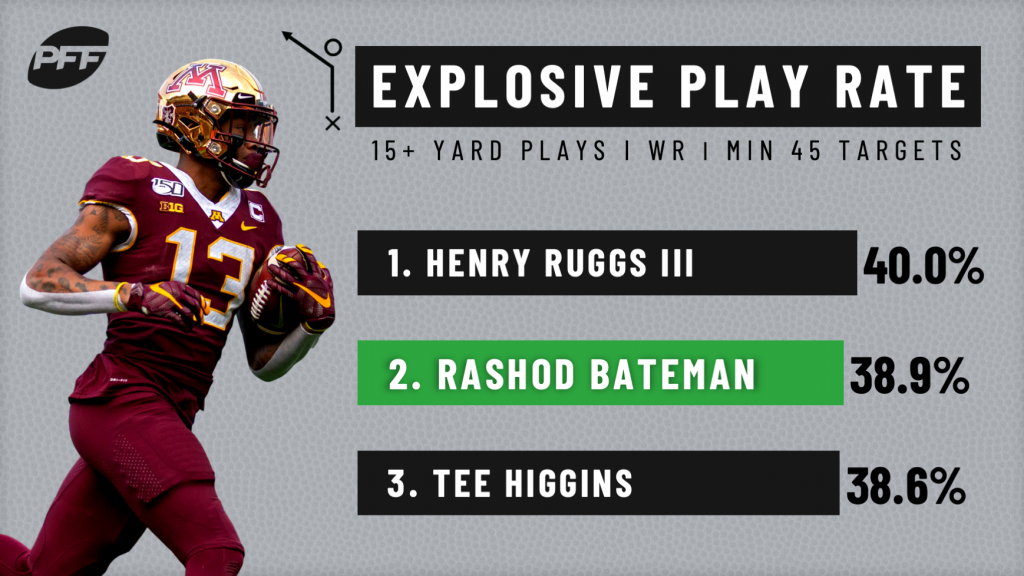 As a result, Bateman raked in explosive plays left and right, with 38.9% of his targets resulting in a gain of 15 or more yards — trailing only Alabama's Henry Ruggs III. Bateman has been one of few wide receivers to show they can separate while also remaining a threat in contested/tight separation scenarios. He has decreased the number of contested targets he saw from last year (28) to now (19) but is producing a far higher contested-catch rate on those, at 63.2% (nearly 30% higher than his last season, ranking eighth among qualifying receivers).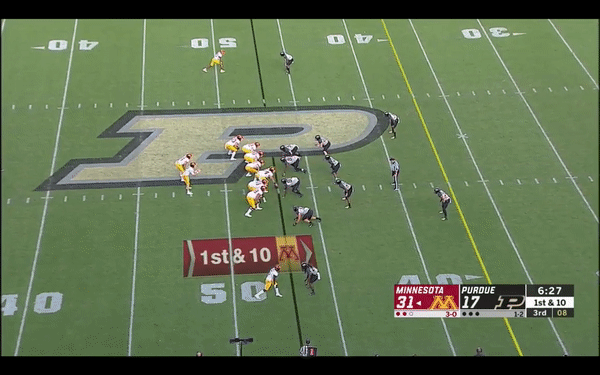 Really, the three biggest things you want to see from a wide receiver are: getting separation with his route running, winning in contested situations and threatening after the catch. Bateman has checked the first two boxes off, but can he get anything cooking after the catch? Of course, he can. While it's not on the same level as a Ceedee Lamb, Bateman has produced 15 broken tackles after the catch (21st), with eight of those being on targets of 10-plus yards (sixth most).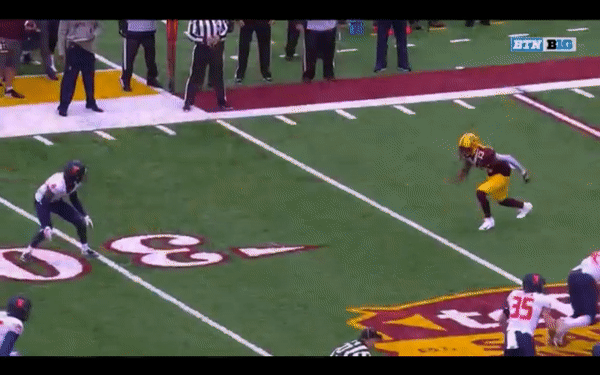 OT Penei Sewell, Oregon
Before you think to yourself, "What? Penei Sewell isn't underrated. We all know he is a good left tackle," let us walk you through the reasoning. People referring to Sewell simply as "good" is precisely the point. He isn't just good — he is one of the best left tackles college football has seen in recent memory.
Whether its a pass or a run, Sewell has been phenomenal. He posted a 95.9 overall grade, which is the best in college football by a good margin (second is at 93.2) and the best we have ever seen for a left tackle in the PFF College era. Not to mention, he's the only offensive tackle in 2019 to grade out above 90.0 in both facets.
While in pass-protection specifically, no one has lost a lower rate of their reps than Sewell has. He hasn't allowed a sack on 466 pass-block snaps and has surrendered just seven pressures. No offensive lineman has created more holes in the run game than Sewell, either, as he has a 95.5 run-blocking grade. Sewell is more than "good," and he is producing positive blocks more than anyone else — plus, he's not even draft eligible yet.
QBs Peyton Ramsey and Michael Penix Jr., Indiana
If you weren't from the state of Indiana, you probably would've laughed at the idea of the Hoosiers being ranked by the Associated Press at any point in time. Yet, they defied the odds, made an appearance in the AP Top-25 and finished with an 8-4 record on the year. The credit for this unexpected turnaround really belongs to two people in particular: quarterbacks Peyton Ramsey and Michael Penix Jr. The best quarterback Indiana has had in the PFF College era was Nate Sudfeld back in 2015, but the program still never had enough consistency to succeed in the passing game. That is, until 2019, when Penix Jr. and Ramsey both posted the two highest PFF grades ever recorded by a Hoosiers quarterback.
Indiana's EPA per pass play from 2014-2019
| | | | | | | |
| --- | --- | --- | --- | --- | --- | --- |
|   | 2014 | 2015 | 2016 | 2017 | 2018 | 2019 |
| EPA/pass | -0.242 | 0.113 | -0.066 | -0.063 | -0.013 | 0.168 |
Among quarterbacks with at least 150 dropbacks in 2019, Indiana has placed both Ramsey and Penix in the top 25 in PFF overall grade (Ramsey 16th, at 86.8, and Penix 24th, at 84.0). Penix was named the Hoosiers starting quarterback as a redshirt freshman to begin the year, but he battled injury that limited his time on the field to just six game appearances. What he did do when healthy, though, should excite the Hoosier state for his return in 2020. When dropping back to pass, Penix ended up firing out an impressive big-time throw rate of 5.5% (22nd) while limiting his rate of turnover-worthy plays to just 1.6% (fifth). Ramsey came in for Penix when he was sidelined, and while he didn't have nearly the same rate of big-time throws as Penix, he did have a turnover-worthy play rate that was near the top, with a 1.8% mark that ranked 11th. Both quarterbacks rarely gave the defense any opportunity to make a play, which is vital to offensive success. For perspective on how good the Hoosier quarterbacks were at limiting mistakes, maybe this will help: On passes of 20-plus yards, there were only three quarterback rooms to produce one or fewer turnover-worthy plays — Oklahoma, Alabama and Indiana.
Even when the defense secured pressure, it rarely led the two to make a bad play — especially Ramsey. When facing pressure this year, Ramsey had a PFF grade that ranked fourth in the FBS and that was also just ahead of elite talents Trevor Lawrence and Jalen Hurts. Along with that, his negatively graded play rate under pressure is by far the best in the entire FBS. Yes, play under pressure is highly volatile due to the different types. But again, this comes back to the important quality of not making bad decisions with the football. Ramsey took a big turn for the better from 2018 to 2019. In fact, he had the sixth-best improvement in PFF grade by a quarterback.
The duo of Ramsey and Penix was exactly what Indiana needed to return to relevancy in the Big Ten. They both rank in the top 25 in PFF grade, and are in the top 15 in adjusted completion percentage. The football future is bright in the basketball state.
TE Harrison Bryant, FAU
The tight end group across the college football landscape has completely underwhelmed in 2018. While most are performing far below expectation, there is one who has maintained his excellence: Florida Atlantic's Harrison Bryant. In 2017 and 2018, Bryant flew under-the-radar, with the Owls posting elite receiving grades. He followed up those campaigns with a career- and FBS-high PFF grade of 92.8 in 2019.
In the passing attack, the FAU offense was filtered through Bryant more than any other receiver on the roster, and the return was massive — his 3.04 yards per route run are the third most at his position, and his 25 explosive plays are the most by three. Not to mention, he has the most broken tackles after the catch, with 12.
Whether you throw him on the end of the line to have him chip block or put him in the slot, Bryant remains the best tight end in the country. More specifically, Bryant has stood out on seam routes. On those targets, he is, shockingly, first in PFF grade and has the most seam catches and most receiving yards. He might as well be called "Gronk 2.0" for the level he has been playing at.
WR Tutu Atwell, Louisville
If you don't know the name Tutu Atwell, be sure to remember it. As a true sophomore, Atwell recorded a PFF receiving grade that ranks fourth at his position, at 90.1. Standing at 5-foot-9 and weighing in at just over 150 pounds, Atwell has been one of the nation's best receivers after the catch and, in turn, one of the most productive. Along with hauling in the third-most yards after catch per reception, at 11.5, Atwell has averaged 4.17 yards per route run. That's the second-highest mark in the entire FBS.
Atwell is used extensively in the short passing attack with his after the catch ability, and he clearly thrives in that role. Whenever he was targeted at a depth of five yards or less, Atwell was the leader of the pack in PFF grade, at 91.8 (second at 86.6), and came away with the most explosive plays (9) and yards after catch per reception (15.0) on those. His style of play is unconventional, but it's also incredibly difficult to contain at the college level.
CB Amik Robertson, Louisiana Tech
Playing for the Louisiana Tech Bulldogs, cornerback Amik Robertson has sneakily become one of the biggest ballhawks in college football. This season, Robertson has racked up the most combined pass breakups and interceptions, at 22, and has made way to the second-highest PFF coverage grade, at 91.3. Nonetheless, it was an easy decision to have him as a PFF first-team All-American.
While the Bulldogs play more zone than anything, Robertson has been ferocious in man coverage. Standing at 5-foot-9, you wouldn't expect him to be as dominant as he is. Robertson's PFF grade in man coverage is the second best in football, and he has allowed just 12 of those 30 targets to be caught for a passer rating of 26.9.
His stunning play is nothing new, though — in his first collegiate season in 2017, he had a solid 76.5 PFF grade before following that up with an 84.7 grade in 2018. In the last two seasons specifically, Robertson has recorded 37 combined pass breakups and interceptions while allowing just three touchdowns.
EDGE Chris Rumph II, Duke
Chase Young gets the praise for being the top edge rusher in the country, and rightfully so, but the guy right behind him is one of the most undervalued players in all of football. Chris Rumph II Rumph has recorded a PFF grade of 94.0 this season and been one of the most dominant pass-rushers in football. For the Duke Blue Devils in 2019, Rumph has put together the highest pass-rush win rate (31.8%), as well as the highest-pressure rate (25.7%) in the entire FBS for an edge rusher. In simplest terms, he has beaten his opposing blocker in the pass-rush at a higher rate than Chase Young.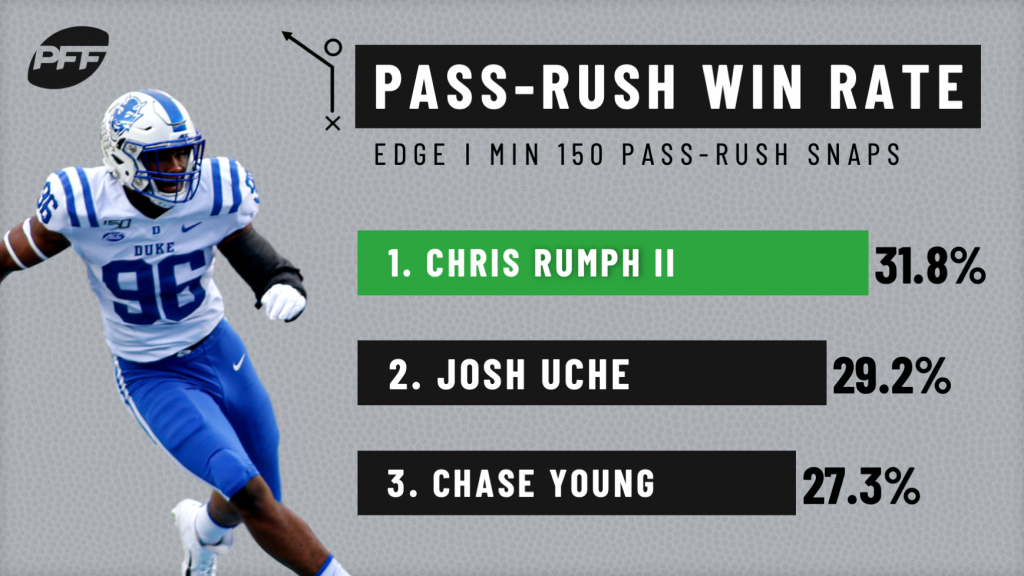 Rumph played at this high level all season long but closed out the season with a bang and his best performance yet. Against the Miami Hurricanes in Week 14, Rumph had a 95.8 overall grade, 13 total pressures on 31 pass-rushes and a 48.4% pass-rush win rate. That's just dominance at its finest. Nevertheless, he's a name to circle and make sure you watch in 2020.
CB Ahmad Gardner, Cincinnati
True freshman Ahmad Gardner was one of the top cornerbacks of 2019 — his 89.5 PFF coverage grade ranked 10th at the position and earned him a spot on PFF's All-Freshman Team. Gardner showed tremendous ball skills in coverage and was rarely beat on a route break for an open target. Just 27.8% of his targets in coverage were an instance where the receiver had a step or more of separation, which is the 10th lowest rate in the FBS.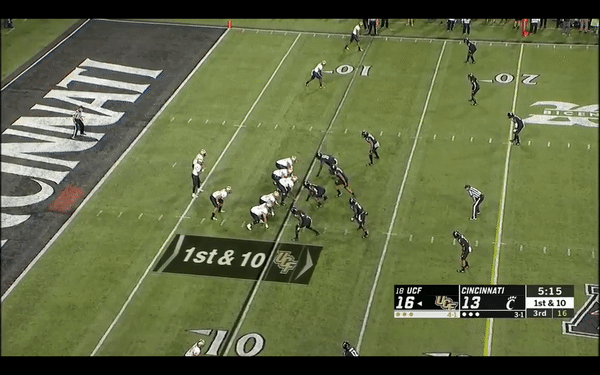 Overall, Gardner allowed just 40.7% of his targets in coverage to be caught, while surrendering no touchdowns and adding on nine combined pass breakups and interceptions.
S Antoine Winfield Jr., Minnesota
After having to go through two seasons' worth of injuries that kept him off the field for a majority of 2017 and 2018, we finally got to see a healthy Antoine Winfield Jr. — and he has been everything we hoped he would be. Winfield has produced an 88.2 PFF grade for the Golden Gophers in 2019, ranking ninth at his position. He has been a tremendous playmaker this year, making him a fun college player to watch and an intriguing draft prospect.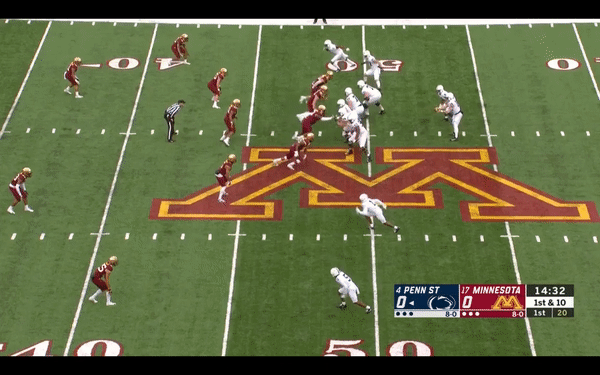 In his comeback campaign, Winfield Jr. had seven interceptions, two forced fumbles and two forced incompletions while allowing just 10 catches in coverage.
EDGE Curtis Weaver, Boise State
After his incredible 2018 season when he finished top-three in pass-rush grade, win rate and pressure rate, it seemed impossible for the world to continue ignoring this guy in 2019. Yet, they still are, and Weaver is still playing at an elite level. Even with a slower end to the year after suffering an injury back in Week 12, Weaver is PFF's fourth highest-graded pass-rusher, at 92.6, and won at an impressive rate of 24.3%. Not to mention, 28 of his 59 total pressures have been a sack or a hit. Prior to injury, Weaver was right behind Chase Young for top dog in PFF pass-rush grade.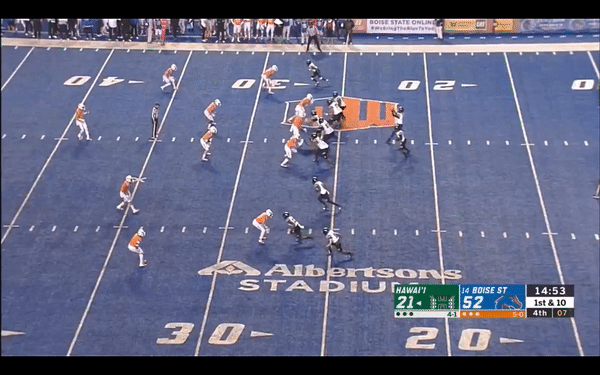 Weaver's hand strength is absurd. Competition has been poor, but he's been moving some of these tackles like a rag doll.
QB Dustin Crum, Kent State
If you weren't one of the football diehards to watch midweek MACtion, then you likely have no idea who Dustin Crum is. Let us introduce you to college football's eighth highest-graded quarterback. The once-backup quarterback saw his first start back in Week 2 when he was told right before kickoff that he was replacing the previously named starter, Woody Barrett. Safe to say, the move paid dividends.
Crum has been producing big-time throws at a rate that's nearly half a percent above the FBS average, and he's avoiding mistakes better than anyone else. Crum posted a college-best turnover-worthy play rate of just .7%. The situation around Crum has been less than ideal — his receiving unit ranks 87th in PFF grade and his offensive line ranks 102nd in pass-block grade. Yet, he has overcome these and is putting his team in positions where it has an opportunity to succeed.
Among 149 qualifying quarterbacks, Crum has the third-highest rate of accurate passes thrown and sixth-highest PFF grade when throwing at or beyond the sticks. In other words, he's doing his job better than most and giving his team opportunity after opportunity. Crum has done a great job in a clean pocket, too, ranking 11th in PFF grade on those plays. But he's done an even better job overcoming his weak offensive line, ranking 10th in PFF grade when under pressure.
WR Geraud Sanders, Air Force
If we asked 1,000 random college football fans who they thought the highest-graded wide receiver would be, it's all-but-guaranteed that none of them would be correct. Air Force wideout Geraud Sanders owns the top spot, with a 94.6 receiving grade. As a member of an option-based offense, it seems even far more unlikely he'd own this spot, but what Sanders has done on his 52 targets in 2019 is remarkable.
Sanders has run just 113 receiving routes for the Falcons this year, yet, he has picked up 6.51 yards per route run. That's higher than any other wide receiver in the country by more than two yards.
Every once in a while, Air Force likes to sprinkle in some downfield passes — and Sanders has been the go-to guy on those plays. Forty-six of Sanders' 52 targets have been beyond the sticks, and his average depth of target (19.5) is the third highest in the country. Consequently, it shouldn't be a surprise to see that 38.5% of his targets have resulted in an explosive receiving play of 15-plus yards, which ranks fourth.
His season was highlighted by one of the best receiving performances we here at PFF have ever seen. Against New Mexico in Week 13, Sanders hauled in all five of his targets, all of which ended up being an explosive play of 15-plus yards. And four were a catch of 20-plus air yards. That game resulted in a 98.5 receiving grade for Sanders. If that doesn't scream underrated, then nothing does.
LB Logan Wilson, Wyoming
Over the past few years, linebacker Logan Wilson has been proving his worth and versatility at Wyoming by posting solid PFF grades in the 80s. But he took his game to a completely different level in 2019. Wilson is PFF's highest-graded linebacker from the 2019 season, at 91.5, and has been nothing short of spectacular whether he's defending against the run, rushing the passer or dropping into coverage.
Against the run, Wilson has a 92.6 PFF grade, 38 run stops, 11 tackles for loss or no gain and just seven missed tackles on 72 attempts. He's only rushed the passer 50 times this season, but that hasn't stopped him from producing 17 pressures. Wilson has made some excellent plays on the ball, as well, with nine combined pass breakups and interceptions, leading the way to a 65.3 passer rating allowed.
EDGE Quincy Roche, Temple
Pass-rusher Quincy Roche took a big leap across the board in 2019. Ranking behind only Chase Young and fellow PFF underrated list member Chris Rumph in pass-rush grade at 93.4 this year, Roche increased his pressure rate by over 6% and pass-rush win rate over 4%. The explosion and bend off the edge are something college edge rushers dream of having. When he has been lined up outside the offensive tackle, Roche has generated the most pressures in the entire FBS and combined for 26 sacks and hits.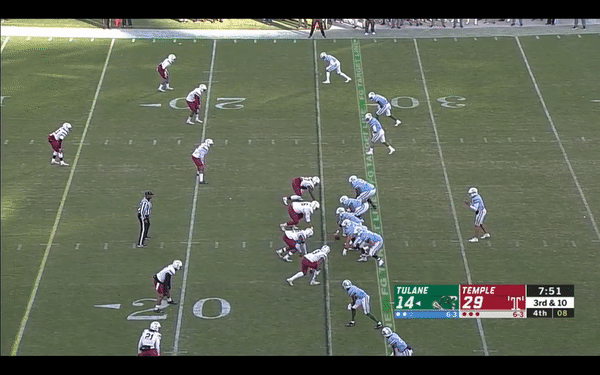 WR Isaiah Hodgins, Oregon State
We saw a bit of a breakout year in 2018 from Isaiah Hodgins after improving his freshman grade of 66.2 in 2017 to 84.6 in 2018. Hodgins expanded on this breakout in 2019 with an 89.8 receiving grade, ranking sixth at his position. Hodgins' most alluring trait is his hands, with just one drop on 87 catchable targets this year. This is well-documented over the course of his career, too – in his three seasons with the Beavers, Hodgins has dropped just three of his 179 total catchable targets.
Hodgins stands at 6-foot-4 and can expose defensive backs off the line of scrimmage with his size and sneaky burst. Against man-to-man coverage, Hodgins has a PFF grade that ranks fifth, the third most explosive plays, at 11, and has caught nine of his 14 contested targets. When he does get a burst out of the gate and gets open downfield, regardless of the coverage, it's pretty evident. Hodgins' grade when targeted beyond the sticks is tied for second with Geraud Sanders, and his 49 such catches are two more than anyone else.