College football recruiting, much like the NFL draft, is a crapshoot. Many young, gifted athletes exceed the lofty expectations set by their recruiters, while a great deal of those elite competitors fall short.
There are currently 30 NFL franchises and fan bases setting their sights on the 2021 NFL Draft, making now an opportune time to revisit the top recruits from recent classes using 247Sports' composite rankings.
Without further ado, we present the top 10 recruits from the 2014 recruiting class.
Fournette rushed for a whopping 3,927 yards and 47 touchdowns over his final two seasons at St. Augustine High School in Louisiana, earning back-to-back Louisiana Gatorade Player of the Year Awards. He received offers from football powerhouses all over the nation, ultimately settling on LSU.
The star running back took the reins of the backfield in his true-freshman year in Baton Rouge and went on to surpass 1,000 rushing yards in each of his first two seasons. He graded above 70.0 as a runner in every year of his college career, with his crown-jewel season coming in his sophomore campaign when he graded at 91.9 overall, a season in which he racked up 1,964 yards, 1,094 yards after contact and 85 missed tackles forced across 299 attempts. He later opted to forego his senior campaign and declared for the 2017 NFL Draft.
In a loaded RB class that included Christian McCaffrey, Dalvin Cook, Joe Mixon, Alvin Kamara and many more, Fournette was selected first among the bunch by the Jacksonville Jaguars at fourth overall. He came out of the gate firing, totaling 13 scores and 1,040 yards as a rookie, though that came at just 2.47 yards after contact per carry, 45th among 66 qualifying players at the position.
He missed eight games in his second season but gained over 1,000 yards in 2019, reaching the end zone on just three occasions. But after the former No. 4 overall pick failed to live up to the expectations that came with his draft pedigree, the Jags released him before the 2020 season.
The Tampa Bay Buccaneers signed Fournette in the offseason, bolstering the backfield behind Ronald Jones and LeSean McCoy. After serving in a backup role for most of the season, Fournette caught fire in the playoffs with Jones nursing a quad injury, racking up 211 yards — and 142 yards after contact — across 48 carries and earning a 74.3 rushing grade across three playoff games.
Garrett attended Martin High School in Arlington, Texas, and put on a show in his final season. He notched 81 tackles and 19.5 sacks as a senior, living in the opposition's backfield.
Thanks to the Aggies' success, head coach Kevin Sumlin was able to land Garrett, the highest-ranked defender in the class, in the recruitment process. All Garrett would do in each of his three seasons at A&M is generate PFF grades above 90.0 and record 45-plus QB pressures. His level of consistency and dominance was unrivaled, warranting a first overall selection by the Cleveland Browns.
Much like in his college career, Garrett has been nothing short of consistent and dominant in the NFL. He has produced grades north of 86.0 and 49-plus pressures in each of the last three years. His 20.2% pass-rush win rate is the third-highest among edge defenders and fourth among all positions over that period.
What makes his performance even more impressive is that only 32 of his 216 pressures have been deemed cleanups since entering the league in 2017, meaning that he's earned most of his pressures by beating the man in front of him rather than relying on a helpful defensive scheme.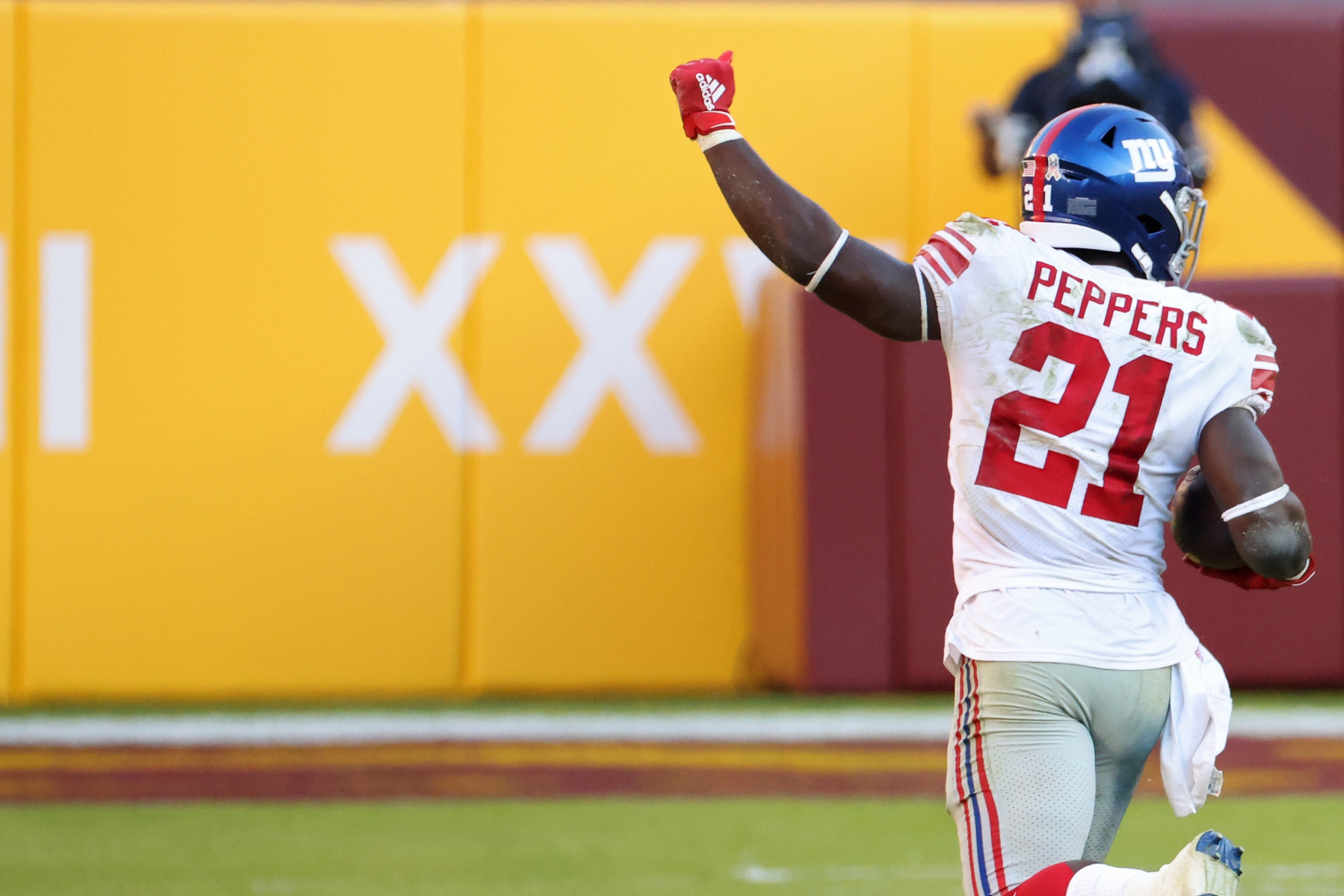 Peppers won a New Jersey state championship in all four of his high school seasons at Don Bosco Preparatory and Paramus Catholic. As both a running back and cornerback, Peppers was listed as an athlete rather than any one position. Although Alabama and Florida were in the mix, Michigan secured Peppers' commitment as a defensive back before his senior year.
He did not receive considerable playing time until his sophomore campaign, but once he did, the Wolverines deployed the five-star athlete all over the field.
Peppers: Snaps by position from 2015-2016
| | | | | | |
| --- | --- | --- | --- | --- | --- |
| | D-line | Box | Slot Corner | Wide Corner | Free Safety |
| 2015 | 28 | 114 | 453 | 140 | 20 |
| 2016 | 204 | 248 | 221 | 15 | 22 |
The Browns took the versatile safety with their second first-round pick, pairing him with Garrett on the defensive side of the ball. Peppers lined up at deep safety for most of his rookie snaps despite not playing the position much at all in college. That, of course, resulted in a poor 60.5 PFF grade. However, defensive coordinator Gregg Williams opted to move Peppers closer to the line of scrimmage in 2018, leading to a career-high 77.6 grade, 18th among safeties.
Coming off his exceptional 2018 year, the Browns shipped Peppers off to the Giants in a blockbuster trade that sent Odell Beckham Jr. to Cleveland. Since joining the G Men, Peppers has been consistently average, producing a 65.5 grade that ranks 48th at the position.
The first of three Bama recruits on the list, Robinson was the No. 1 offensive lineman in the class primarily due to his already massive 6-foot-6 and 330-pound frame. He started at left tackle for all three of his collegiate seasons with the Crimson Tide, grading above 73.0 and allowing fewer than 18 QB pressures every season.
Robinson was selected in the second round of the 2017 NFL Draft by the Jaguars, but his solid work in pass protection in college hardly translated to the NFL. He has forfeited 128 pressures since entering the league, 12th-most among offensive tackles, even though he missed much of 2018 due to injury. Robinson is a free agent and will likely garner another opportunity to start outside of Jacksonville.
Many believed Hand would commit to Michigan, but he surprised by signing with the Crimson Tide. Hand saw his playing time expand with each passing season under head coach Nick Saban, but he could not piece together an awe-inspiring season. Though he was consistent against the run (four-year run-defense grade of 80.7) and provided some as a pass-rusher (64.4), he never totaled more than 19 QB pressures in a single campaign.
Hand fell to the Detroit Lions in the fourth round of the 2018 NFL Draft and rewarded his new team with an impressive rookie outing. The Alabama product produced 25 QB pressures — including three sacks — and missed zero tackles on 26 attempts. His 2018 campaign has been his best since entering the NFL, as he has dealt with a plethora of injuries the past two seasons.
Standing at 6-foot-2 and 200 pounds with stellar mobility, the safety prospect saw no shortage of scholarship offers in his inbox. Despite Alabama, Auburn and Clemson making a bid for Blanding's services, the Virginia native elected to stay closer to home and join the Cavaliers.
Through his four years at UVA, Blanding displayed strong tackling and run defense prowess but struggled mightily in coverage. He allowed 12 touchdowns as a free safety before transitioning to a primary box defender in his final season. His 495 tackles are still the most ever recorded by a defensive back in ACC history and most by any Virginia defender.
Despite producing three seasons with a PFF grade over 80.0 in his collegiate career, Blanding went undrafted and was most recently waived by the Carolina Panthers in September 2020.
The most coveted cornerback in the nation, Jackson chose to stay close to home and attend USC. The Trojans wasted no time getting Jackson on the field, starting him at cornerback and utilizing his athleticism in the return game. He enjoyed his most successful season as a true junior, intercepting five passes and breaking up seven more, even returning a pair of kickoffs for scores. However, he was a bit boom-or-bust in coverage as he allowed seven touchdowns.
His fluidity as an athlete and playmaking ability garnered the attention of draft media and NFL franchises alike. Jackson did not need to wait long to hear his name called, as he was drafted with the 18th overall selection by the Tennessee Titans. Though he was hurt for much of 2020, Jackson was the fourth-most valuable cornerback from 2017-2019 per PFF's Wins Above Replacement (PFF WAR). Barring any injury setbacks, the Titans corner should bounce back as one of the NFL's premier defensive backs in 2021.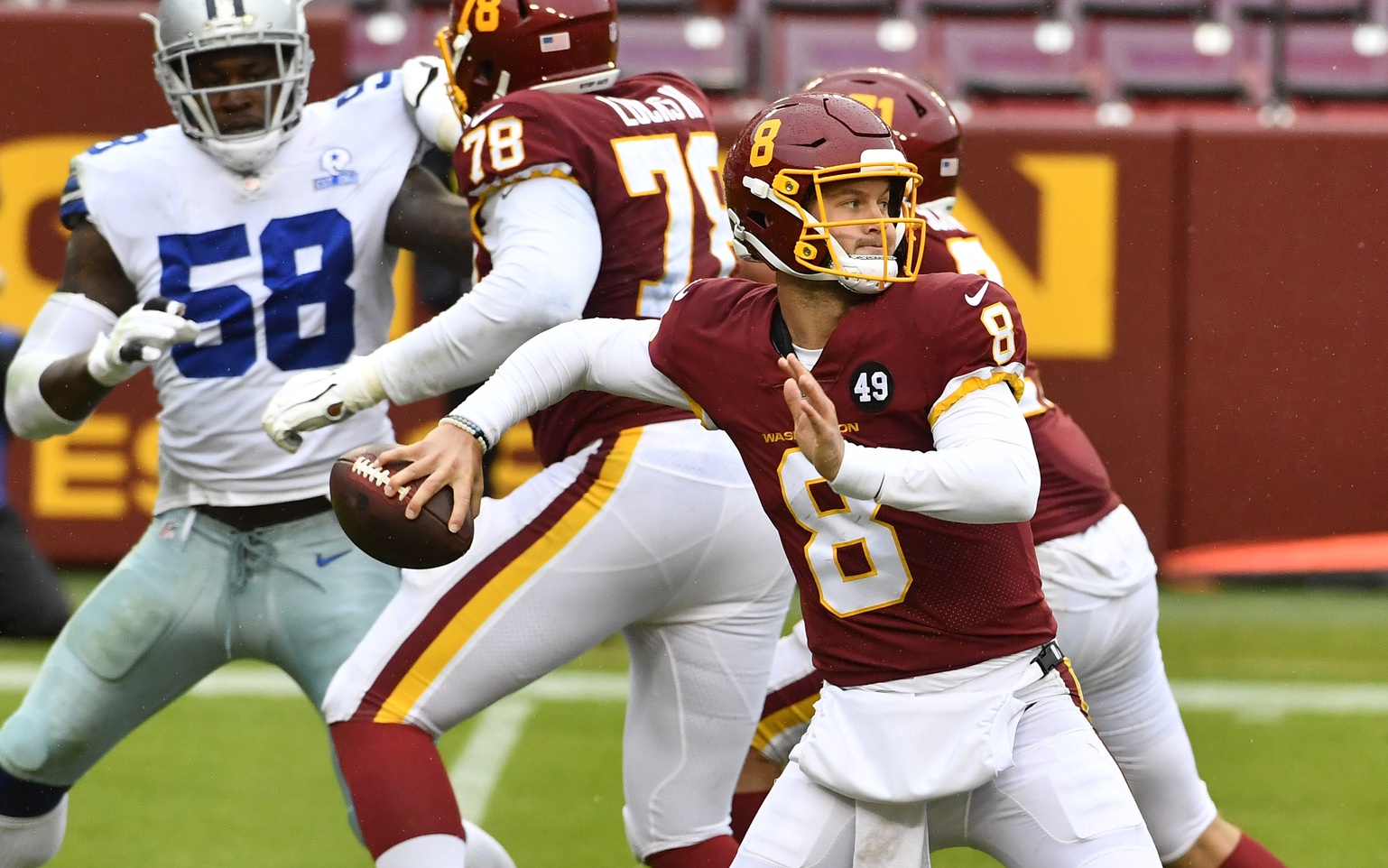 The highest-ranked QB in the class, Allen racked up over 8,000 passing yards and 86 touchdowns in his career at Desert Mountain High School in Arizona. And with college phenom Johnny Manziel declaring for the 2014 NFL draft, the Texas A&M QB position was wide open at the time of Allen's recruitment. The Arizona native knew this and committed to the Aggies over the numerous other programs that offered him.
He competed and eventually lost the competition with Kenny Hill for the starting spot, but after a string of poor performances for Hill, Allen received his first start in Week 10. The next season Hill transferred to TCU and left Allen with an open QB competition against true freshman Kyler Murray. Allen won and started the season, missing a few games with an AC joint injury. After back-to-back 8-5 seasons at A&M, Allen elected to transfer to Houston due to the "frustrating culture" he experienced under Sumlin.
Allen's college career was far from impressive, as he completed 62% of his passes for 4,288 yards, 37 touchdowns and 18 INTs in 21 games played. He went undrafted in the 2018 NFL draft but signed with the Panthers as a UDFA.
Allen was thrust into the starting lineup in 2019 in the wake of a Cam Newton injury. He struggled to produce much of anything at the helm of the offense, finishing the season with a 49.7 PFF grade, the lowest among 35 QBs who dropped back to pass at least 200 times. He followed head coach Ron Rivera to Washington this season and saw action in four games (68.5 PFF grade)  before suffering a season-ending ankle injury.
Brown was a two-sport star in high school, posting national records on the track and making life difficult for QBs on the football field. In his senior year, he recorded a 7.76 time in the indoor 60-meter hurdles, the fastest time in the nation. Upon the conclusion of his senior season, Brown had received offers from the likes of LSU, Texas, USC, Texas A&M and Ohio State, but he ultimately committed to Alabama.
His true freshman season was a bit rockier than he and the coaching staff would have liked, as he allowed four scores on 23 targets in his coverage. The next season he spent most of his time on special teams, anchoring the punt and kickoff coverage units. Finally, Brown saw significant playing time in his third year with the Crimson Tide. Over his last two seasons, he would allow three scores while snatching three interceptions and breaking up one pass.
Brown never truly dominated in his college career, which led to him going undrafted in the 2018 NFL Draft. The Packers would sign him shortly thereafter, keeping him on the roster for two years. He appeared in three games with the Bengals in 2020 and will again be a free agent this offseason after three years with sub-55.0 coverage grades.
As a senior at Edna Karr High School in New Orleans, Louisiana, Noil amassed 3,828 total yards and 47 total touchdowns as the team's uber-athletic signal-caller. His play carried him to consensus five-star status, but not for the position he played in high school. He entered the class as the No. 1 ranked wide receiver thanks mainly to his elite speed. After receiving offers from virtually every top Power 5 program, Noil committed to Texas A&M under head coach Kevin Sumlin.
Unfortunately, Speedy never quite met the lofty expectations that came with being a top-10 recruit, hauling in 88 receptions for 1,134 yards and just nine scores in his three seasons with the Aggies. Instead of staying for his senior season, Noil chose to declare for the 2017 NFL Draft. And due to off-the-field concerns, his slender frame and overall poor on-field production over his final two seasons, Noil went undrafted before being signed as an undrafted free agent by the Seahawks.
After quick stints in the NFL, CFL and AAF, Noil was last seen on the roster of the Spokane Shock, a professional indoor football team.