For the Monster Energy-drinking, five-cups-of-coffee-in-the-morning-guzzling, "I only feel alive when my heart is beating through my chest" adrenaline junkies, there is only one blitz that personifies who they are as people — Engage 8.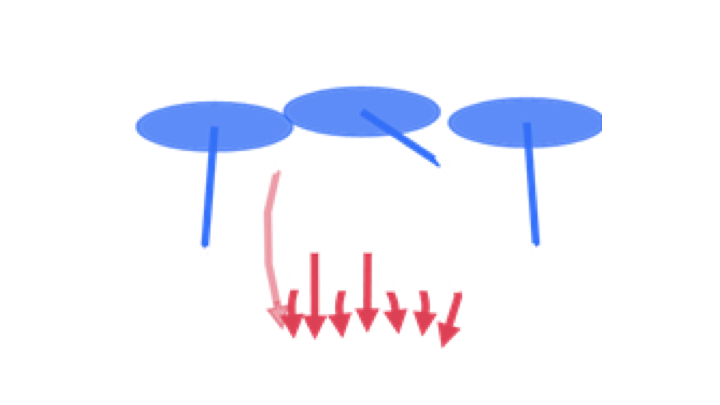 Unfortunately, this blitz is truly just Madden fanfic. Sending eight blitzers and playing zone behind it probably wouldn't work in real football. There were only three examples of a team rushing eight or more defenders on a single play and playing any type of zone behind it in all of the FBS in 2019. It's just not viable. 
For years, defensive coordinators have been asking themselves how they can get into a nasty blitz with a free rusher at the quarterback and still feel at ease on the back end. For a big chunk of football's history, sending an extra rusher meant playing some sort of man coverage on the back end. In fact, there have been 3,165 examples of a team sending six rushers and playing Cover-1 (man coverage with a free safety) in the past two years alone at the FBS level.
This is always going to be the most common way to blitz. The problem is that if you are always going to play man when you blitz, the offense can find ways to scheme against you.
The zone blitz was popularized in the late 1980s. It's always tough to really pinpoint where and when football concepts were invented, but the zone blitz is known to have become a popular concept after Cincinnati Bengals defensive coordinator Dick Lebeau brought it to the NFL following a visit with LSU's head coach of that era, Bill Arnsparger.
This type of blitz sent five rushers and could be run with a few different coverage concepts behind it. As it evolved through the years, most college teams were running a common five-man blitz with a Cover-3 coverage behind it (three underneath coverage players, three deep coverage players).

This is America's Blitz.
The idea is to overload one side of the offense's pass protection and then waste a couple of offensive linemen by dropping out a supposed rusher on the other side. Now, you can cover any type of quick hot routes with a player dropping to the middle, the quick-out throws are protected by the flat players and you still have your three-deep shell.
The issue is that if the offense can stave off your five rushers with their five offensive linemen and one running back, there are going to be bigger holes between coverage defenders. You also have a non-ideal coverage player in your dropping defensive lineman.
So … back to the drawing board. How do we send the sixth rusher and play zone behind it? How do we give ourselves an exponentially better chance of getting pressure but be able to have "zone eyes" on the quarterback? Well, two adrenaline junkies down in East Lansing developed the perfect antidote:
HOT coverage.
Subscribe to PFF Edge to continue reading
Already have a subscription? Sign In