Patience. Older generations would say it's a virtue, but if you asked people today, they would say it's a lost art. Whether you're young or old, knowing the value of patience is a sign of maturity, and acting on it can often yield a sound decision-making process.
---
Click here for more PFF tools:
Rankings & Projections | WR/CB Matchup Chart | NFL & NCAA Betting Dashboards | NFL Player Props tool | NFL & NCAA Power Rankings
---
You could argue no player in Utah's football program helped his draft stock in the COVID-19-adjusted 2020 season more than linebacker Devin Lloyd. Not only did Lloyd lead the Utes in tackles as a sophomore in 2019, but he took his game to the next level as a junior, posting near career-high numbers in just five games while once again leading the team. So when it came to his decision on whether or not to make the jump to the NFL with eligibility left on the table, Lloyd's decision came down to one thing.
Patience. 
"I'm personally a believer in patience," Lloyd said in an exclusive interview with PFF. "I know things will come with patience. I've never won a championship in my life, and I firmly believe that we can do that and we could accomplish that this year. I've believed that since before I made a decision.
"I knew that coming back was something that I would want to do 20 years from now. I'm a guy who looks long-term, sometimes really just understanding that college is such a small window of time but, at the same time, really one of the best times of our lives. I just wanted to make sure that I got the most out of this college, really this phase of my life."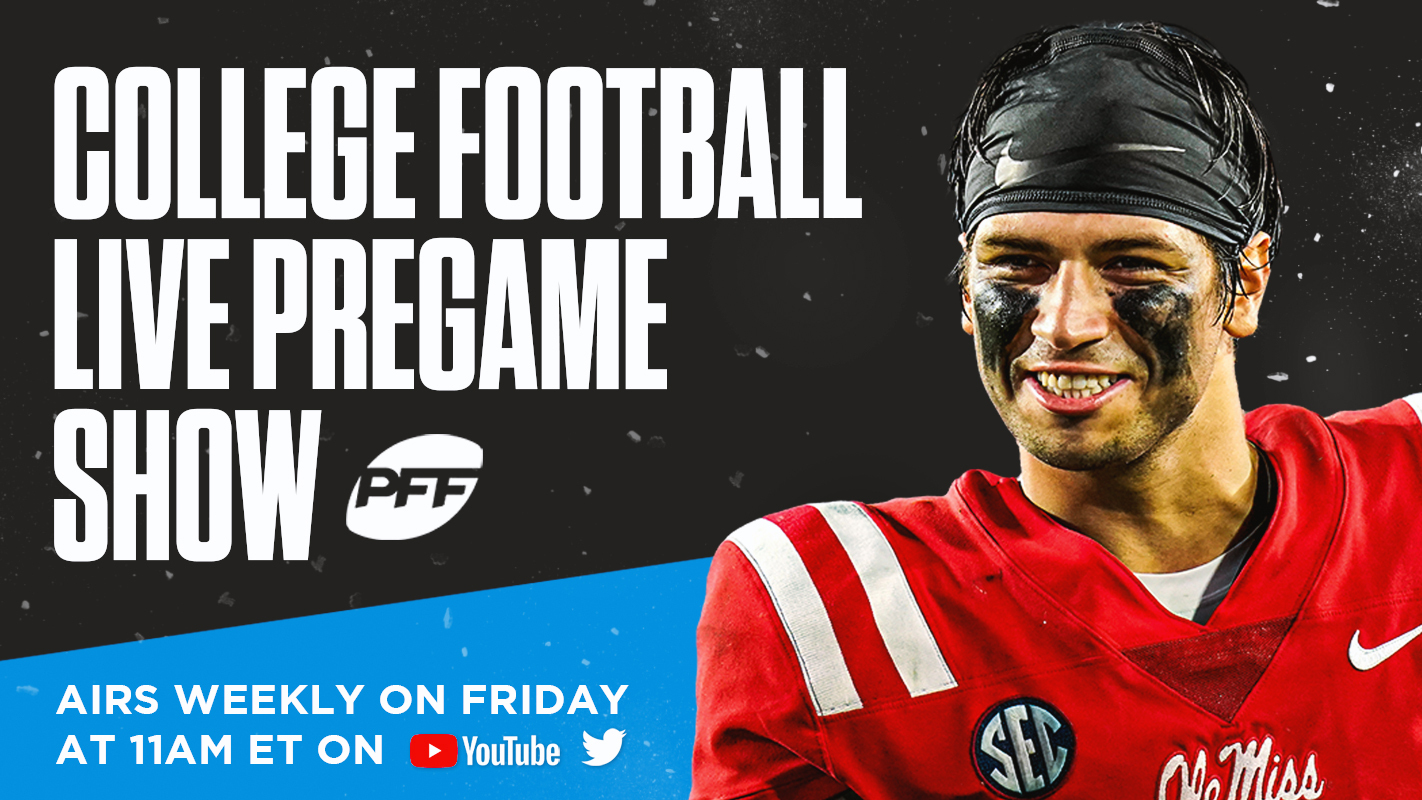 Lloyd has certainly made the most of his senior season at Utah. In fact, he's one of the biggest risers on 2022 NFL Draft boards five games into the 2021 college football season. Lloyd was a borderline Day 2 pick going into last offseason, but now, he's seeing his name in the top 50, and even top 25, of big boards with first-round projections to go along with it.
Lloyd is the second-highest graded (87.9) linebacker in the nation (min. 50 snaps). Rather than being overly dominant as a pass rusher or a coverage player to raise his overall grade, Lloyd's high grade comes from a well-rounded game, grading highly as a pass rusher (87.3) and in coverage (86.7). Lloyd credits both commitment and maturity in the film room to his improved production.
"Over the years, watching more and more film, understanding the game more and more with every day that I watch film; every minute I take away something new," Lloyd said. "That has just continuously elevated my game and really elevated my understanding of the game, as far as how offenses are trying to attack me. How do I counter this and that? Understanding the details. Understanding where to strike, where to have my head, where to get knocked back, understanding when to strike versus when to evade a block. Whether it be run or pass, when can I be aggressive, when do I have to play assignment ball, it's just all the little details that really separate your play from a 90-tackle season to a 150-tackle season."
Devin Lloyd's 2021 statistics
| | | | | |
| --- | --- | --- | --- | --- |
| Total Snaps | Tackles | Stops | Pressures | INTs + PBUs |
| 273 | 32 | 17 | 11 | 3 |
You don't just have to hear Lloyd's words on his development, you can visibly see it on the field and in his grades. In his first season as a starter, Lloyd had an overall PFF grade of 69.7 while the weakest area of his game was in the coverage (60.5). The following season, his overall production took a major step forward, as did his overall grade, which bumped up to 82.2. The coverage grade went up to 65.3 but was still one of the lower grades in his profile. Now, in 2021, Lloyd's 87.1 overall grade is the best of his career, and his 86.7 coverage grade shows that a previous weakness has now become a strength.
Devin Lloyd's Defensive Grades as a Starter (Min. 100 Snaps)
| | | | | |
| --- | --- | --- | --- | --- |
| Season | Pass-Rushing Grade | Coverage Grade | Overall Grade | |
| 2019 | 69.8 | 60.2 | 69.5 | 146 of 1032 |
| 2020 | 83.5 | 65.3 | 82.2 | 16 of 836 |
| 2021* | 87.3 | 86.7 | 87.9 | 2 of 409 |
*2021's figures represent the four games that Utah has played through Week 5
Lloyd notes that the jump in his game comes not only just from watching his own film but also from studying some of the best in the game.
"Love Fred Warner. He's probably the top guy in the league, I feel like," Lloyd said. "I love his game, his mentality. He's a dog, he's smart, he's instinctual, so I love his game. Darius Leonard, I feel like he's an athletic freak. Always understands where to be and makes big-time plays. Devin White and Lavonte David, I think they're a lethal combo. I think those two, I take a lot from both of their games. Even though we have different builds, I think we still kind of play similarly and I love their mentality. Guys like that, Eric Kendricks, I think he's a really good backer too. There's a lot of guys that I watch honestly that I appreciate their game, and I learn a lot from them. But those are some of the top guys."
After years of watching himself and some of the top pros at his position, Lloyd has a pretty good idea of what trait makes the best linebacker.
"There's a lot of things that go into it, but I'm ultimately going to say it comes down to instincts because when it comes down to it, being a good linebacker means getting to the ball every play," Lloyd said. "Being smart helps, being athletic helps, all that helps, but if you're instinctual and you get to the ball, then that'll make you a good linebacker.

"Even if you have a TFL [tackle for a loss] or a sack, you may get beat to the sideline, but then you get to the ball and you strip it out. It's just a matter of being instinctual, having a good feel for the game, knowing where the ball is going to go, and then getting to the ball."
"I would say instincts and effort really. Being smart just elevates your game, being athletic elevates your game, all those other things elevate your game, but I say instincts are what makes a backer because it doesn't require any sort of athletic or intellectual ability."
When it comes to instincts on the field, Lloyd looks like a natural. It's a big reason why it's so easy to love his game when you pop on his film. That natural ability and positioning come from a diverse football background.
Believe it or not, 2021 is just Lloyd's fifth year at linebacker. Back in high school, he was a wide receiver first, then a strong safety. When Lloyd started his young football career, he wanted to be a receiver. It wasn't until his senior season, when he was clearly one of the best athletes on the team, that his coach said he wanted to see what Lloyd could do on the defensive side of the ball.
"My whole mindset was 'I'm a wide receiver. I play offense,'" Lloyd said. "'That's what I want to go to college at,' and that was my mindset all the way up until halfway through my senior season. We ran a pro-style offense. We ran the I [formation]. Receivers didn't get the ball like that and so, I wasn't putting the best film out. I didn't go to any camps, so I wasn't highly recruited, and I guess my playstyle wasn't what teams were looking for at a receiver.
"So, my mindset kind of shifted. I was like 'I'm putting good tape on film for the defense, so I think I'm gonna just focus on defense.' It was a couple games into my senior season, and that's when I kind of started to shift my mindset like 'ok, I'm a strong safety.' Even though I play free (safety), I knew I would probably end up playing strong (safety) in college.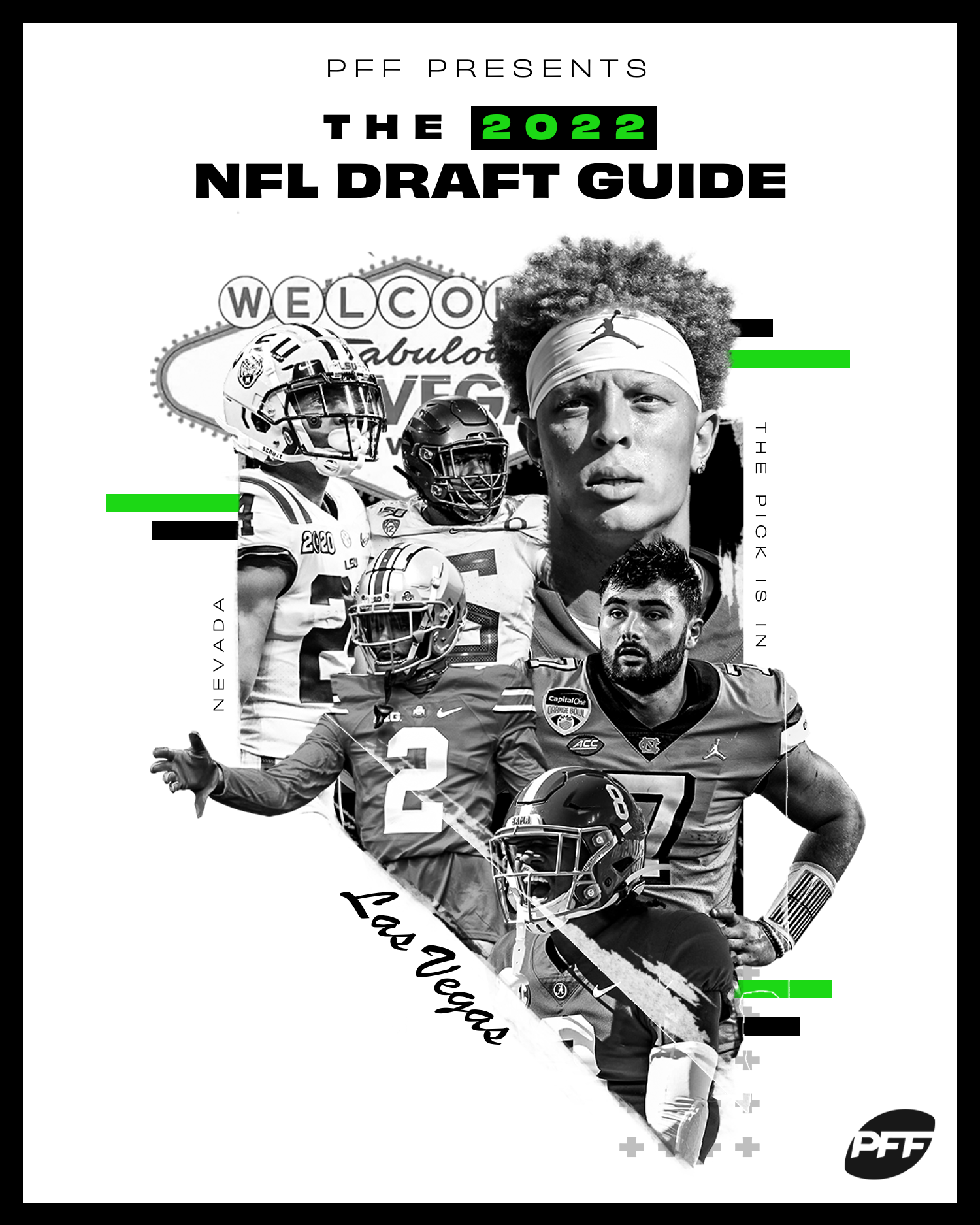 The more Lloyd played on defense, the more he realized that was his future, especially if he wanted to make it to the NFL one day. Colleges helped fortify that during Lloyd's recruitment.
"I wasn't even thinking about linebacker at all, which is the crazy part of it all, until I got offered at linebacker by Utah," Lloyd said. "I had confidence in my playstyle, understanding that my build and playstyle really fit the mold of linebacker. I had the ballhawk mentality of like I wanted to be in the post. At the same time, I knew my play style was a linebacker because I had an offer from Utah State at outside linebacker and a couple other schools reached out to me regarding playing outside linebacker. That's when I started to get the idea like ok, maybe I am a linebacker.
"When Utah offered me, I was really ecstatic. They were straight up with me from the jump. They said 'we want you to play linebacker. We think you can play linebacker at a high level,' and I just took it and ran with it."
As if that wasn't enough for the full football experience, Lloyd's first taste of varsity action in high school wasn't at the position he'll play as a pro, it wasn't as a strong safety, and it wasn't even as wide receiver.
Believe it or not, it was as a punter.
"It's crazy because that's actually the first position I started at playing varsity football," Lloyd said with a laugh. "It was one day my sophomore year in high school, and they had moved me up because I was already there, but I wasn't starting or anything. I was kind of a backup receiver. They were like 'who on the team can punt?' And then we kind of had a punting competition. Then, I went up and I just punted it further than everybody and like 'ok, you're the punter.' And then I was the punter for the rest of my career."
Lloyd's punting days are long gone. With all respect to the great punters out there, what Lloyd brings to the table is more valuable than a handful of punts each game. If you ask Lloyd what he's most proud about from his time wearing the Utah "U," he won't cite a common or advanced stat, and as much as we'd like to hope here at PFF, he won't tell you about his fantastic performance grades, either. What he's proud of most is being a captain.
"I personally feel like it's the ultimate honor," Lloyd said. "I was a captain in high school, and coming from high school to college and restarting and working your way through the ranks, I've been through just about everything you can go through in this program. To be a fifth-year senior and to be leading this team to the direction that me and the other leaders want it to go to, it's just an ultimate honor.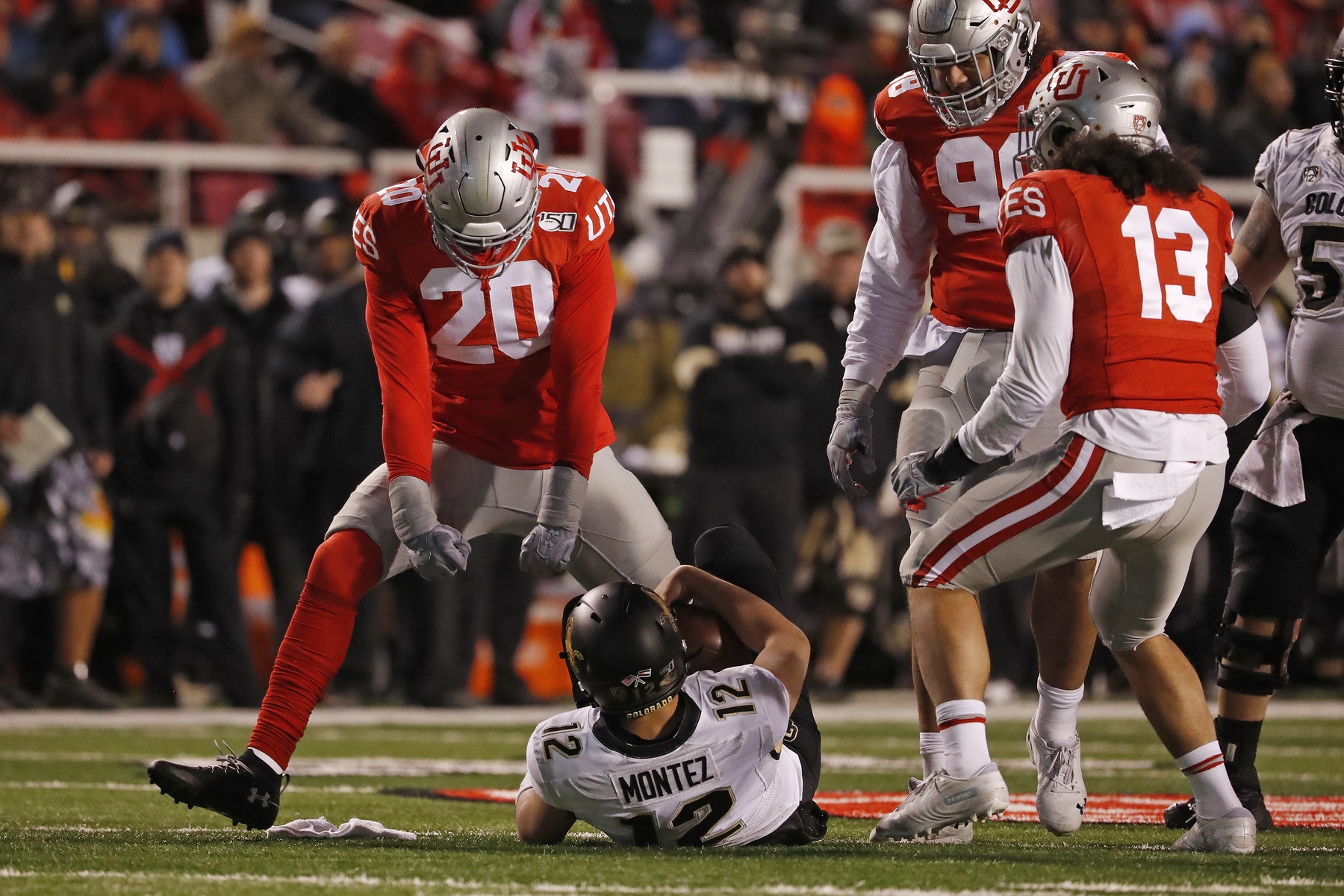 "It's the biggest blessing I think you can have as part of a team and so, I just take a great deal of pride in it. I try to set the right example for the young guys (and) try to be there for the young guys because I know when I was there, when I was a young guy, and I didn't quite necessarily understand everything, there were guys that were there for me that I really appreciated and I'll remember for the rest of my life. So, I just wanna be that guy for everybody. Just guys who are willing to listen to me and willing to take what I'm trying to say, take feedback and understand that I'm never there to criticize them. I only want to get them better, and I think everyone understands that. Just anybody who I can help, I take a great deal of pride in trying to do that."
If instincts are the most important part of being a good linebacker on the field, listening and connecting with your teammates is the most important part of a good leader.
"If you don't have a connection with somebody, then you're just telling them what to do, but they don't really know you or you don't know them," Lloyd said. "You're in this position of leadership, and that's fine, but at the same time if you don't spend the time to get to know somebody, then it's not that authentic. It's more so me just calling you out with not even necessarily knowing who you are or what you're going through.
"I think that connection is extremely important. It's something I try to do. I try to build a connection with everybody. Obviously, it's tougher. Some position groups you don't see them as much, but even in the locker room just reaching your hand out and understanding that, you'll be there for them through good times and bad times. I think the connection is one of the most important things."
So far here in 2021, the patience that drove Lloyd's decision to come back for his final season is paying off. His statistical numbers and his PFF grades are up, and his draft stock is, too. He's connecting with his teammates as a leader more than he's ever been able to, and he's leaving his mark on the Utah football program in the best way.
But patience hasn't come without its tough times. Lloyd spoke all offseason about winning a championship. He said he's never won one — not in high school and not yet in college. Utah made the Pac-12 Championship in both 2018 and 2019 only to come up short.
Related content for you: Tight end Trey McBride is leading the way at Colorado State via Trevor Sikkema
You could tell by the way Lloyd spoke this offseason that a championship in 2021 was something he wanted very badly. Every lift, every rep, every extra effort during this fifth year — the year that could have been his rookie NFL season — would all be worth it for a ring. This season, he wanted it bad, and though Utah isn't out of the running, two early losses already this season means it's an uphill climb.
But when asked about it, rather than dwell in disappointment, Lloyd gave an answer that showed patience isn't just about time, it's about timing. And when you handle yourself and your decision the right way, that timing will come.
"I would just say maturity over time, but really, just trusting in God," Lloyd said. "I think my parents did a great job of implementing God in my life, I guess you could say. I don't ever question Him and the things He does for us. I know I'm a firm believer that everything happens for a reason, and although we may not necessarily like those reasons in the moment, I always look back, and I'm thankful for everything that happened to me. I just personally know that if it happened the way it was supposed to happen, it was meant to happen, and some things that may not go our way. It just wasn't our time at that time. I know ultimately if I just keep working and keep trusting in God, whatever I want to accomplish that I worked for and deserve, it'll happen in due time. It's not our timing, it's His timing so that's just something that I firmly believe in is that everything happens for a reason."
Lloyd's football journey has been a rewarding lesson in patience. To himself, his aspirations, and to the NFL — which will have to wait just a little longer to get its hands on one of the top linebackers in college football.