The 2019 college football regular season is behind us, and after grading every player on every play in every game, we can now look back and assign some superlatives from the season. Here's a look at the best player in 24 different defensive categories, from best pass-rushers to best defensive backs against every type of throw and just about everything in between.
[As a part of our partnership with ESPN, this is a story that was originally published on ESPN+ and can be viewed in its entirety with your ESPN+ subscription – College football's best at everything on defense]
Highest overall grade on defense: Chase Young, DE, Ohio State
Young was the best college football player when he was on the field in 2019, affecting opposing team's game plans before they even kicked off. He led all players in overall grade and set PFF records for overall and pass-rushing grade from a defensive player with his incredible season for the Buckeyes.
Highest coverage grade: Amik Robertson, CB, Louisiana Tech
Locking down receivers in his coverage, Robertson was the best cover corner in the nation in 2019. He was targeted 78 times this season, allowing just 41 receptions (52.6%) while forcing 19 incompletions himself. His 24.4% forced incompletion percentage ranked in the top 10 among qualified cornerbacks, and he finished the season by allowing a passer rating of just 53.6 on throws into his primary coverage.
Best non-defensive-line pass-rusher: Patrick Nelson, S, SMU
After timing his blitzes seemingly to perfection this season, Nelson led all non-defensive linemen with 13 sacks as he got home with a pressure on 39.7% of his 78 blitzes. He totaled 31 pressures that included six more quarterback hits and 12 QB hurries, winning 35.9% of those pass rushes in the process.
Best non-defensive-back coverage defender: Nick Bolton, LB, Missouri
Even before Cale Garrett's injury ended his season, Bolton had been doing big things in coverage. He only got better after his teammate went down, finishing the season with the highest coverage grade among non-defensive backs. He recorded two interceptions and forced eight total incompletions with his sticky coverage, allowing a total of 180 yards on his 330 snaps in coverage.
Best tackler: Jacob Phillips, LB, LSU
As sure a tackler as they come, Phillips led all FBS defenders who attempted at least 55 tackles with a missed-tackle percentage of just 2.5%. He limited himself to just two missed tackles on his 79 total attempts, missing just one tackle in run defense and one tackle in coverage as he was a solid asset for the Tigers' defense all season.
Best pass-rushing edge defender: Chase Young, Ohio State
Not even close on this one, Young dominated college football and, despite seeing routine double-teams in his face, still affected offense's game plans with his play. He forced offenses to change their points of attack more than any other defender in the country, and that was no more notable than against Northwestern, when he sacked the quarterback on his very first dropback; 17 plays later, the Wildcats had drawn up plays to completely avoid Young's side of the field.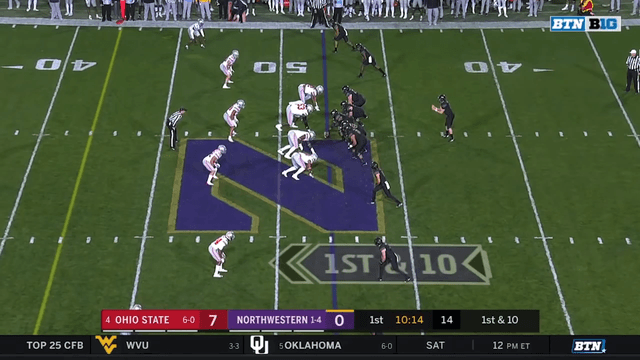 Best run-stopping edge defender: Jordan Smith, LB, UAB
Smith was a run-stopping force all season long for the Blazers, recording 23 defensive stops that included nine tackles for either a loss or no gain in the run game. He avoided missed tackles against running backs and made 29 solo tackles in the run game to lead the country in run-defense grade among edge defenders.
Best pass-rushing interior defender: Marvin Wilson, DT, Florida State
Had he not been injured to end the season, 2019 could have been historic for Wilson. He was dominating the field similarly to how Young was, and he continued to lead the nation's interior pass-rushers in total pressures for a great deal of time even after he was sidelined by injury — and still finished with the highest pass-rush grade among them. He won a ridiculous 16.5% of his pass rushes from the inside and reached 26 total pressures on his 273 pass-rush attempts, those 26 pressures ranking inside the top 40 among all defensive interior players.
Best run-stopping interior defender: Aaron Crawford, DT, North Carolina
Crawford's 2019 season was historic against the run as he dominated for the Tar Heels. He made 10 tackles for loss or no gain and recorded a run-stop percentage of 8.6% as 25 of his solo tackles on his 292 run snaps went down as a stop in the run game.
Best off-the-ball pass-rusher: Chris Orr, LB, Wisconsin
Orr was up there with even the best of edge rushers in total pressures, recording 44 of them through the course of the season. He created a pressure on 36.7% of his blitzes and finished as the only linebacker with the pass-rush triple-double, capping the season with 12 sacks, 12 hits and 20 hurries.
Best off-the-ball run defender: Micah Parsons, LB, Penn State
Parsons recorded a run-stop percentage of 12.2%, achieving 35 stops against the run on his 287 snaps. He limited missed tackles brilliantly and totaled 71 tackles against the run as he flew all over the field for the Nittany Lions in 2019.
Best ball-hawking cornerback: Amik Robertson, Louisiana Tech
Breaking up 17 total passes and intercepting five more, it's easy to see why Robertson had the highest coverage grade among defensive backs this season. His overall ball-hawking nature paid big dividends as he limited quarterbacks to just a 53.6 passer rating into his coverage. He forced multiple incompletions with his close coverage — his 19 forced incompletions tied for the most in the nation.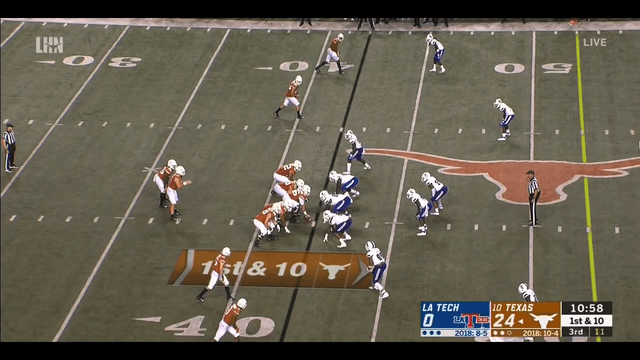 Best cornerback on deep passes: Derek Stingley Jr., LSU
The highest coverage grade on deep passes targeted 20 or more yards downfield belongs to none other than the true freshman who exploded onto the scene in 2019. Stingley played well above his age in his first season with the Tigers, seeing 28 targets on passes at least 20 yards past the line of scrimmage. He held opponents to just seven receptions and made five interceptions on those passes — and did a great job of moving on quickly from any mistake he might have made in coverage, as a short memory was vital to his success.
Best DB by route
Screen: Trill Williams, Syracuse
An incredibly difficult route to track due to its nature, the screen allows receivers to get the ball in space and make a move on a defender usually either on an island or with a blocker in front of him. Williams avoided both of those with ease and made two defensive stops on his four targeted passes on screens. He allowed just 12 yards after the catch on screens and didn't miss a tackle; doing so without lining up in press coverage on a single screen attempt made this even more impressive.
Out: Shaun Jolly, Appalachian State
Seeing 12 targets come his way on out routes, Jolly made a living intercepting and breaking up those passes as he finished with the national-best two interceptions on out routes. He allowed just six receptions and forced an incompletion 16.7% of the time as he finished with just a 29.5 passer rating when targeted on out routes.
In: Corey Straughter, UL Monroe
Straughter finished the season allowing just 28.6% of the total passes thrown his way to be caught, leading the nation, and the in route was just another area in which he shined. He was so dominant against in routes that he finished with the highest coverage grade against the route despite even dropping an interception. Still, he saw four targeted in routes, made one pick, dropped another and forced the other two to be incomplete with close coverage.
Hitch: Ahmad Gardner, Cincinnati
True freshman cornerbacks dominated the college football landscape as Gardner battled with Stingley for top-graded cornerback all season. Gardner finished as by far the highest-graded cornerback against hitch routes, intercepting as many passes (two) as he allowed to be caught as he limited receivers to just 17 total yards on hitches.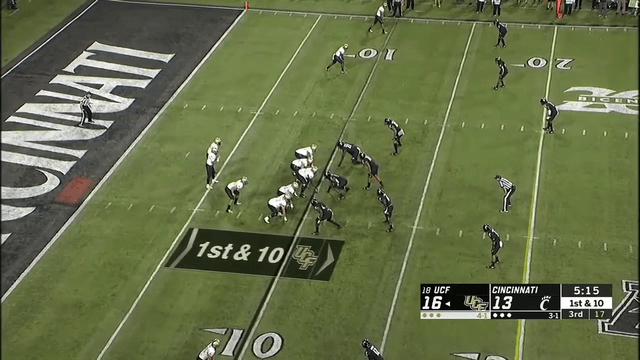 Post: Nafees Lyon, Charlotte
Charlotte's defense didn't get enough credit in 2019 and Lyon was a shining example of that. He led all cornerbacks against post routes in coverage grade, as he didn't allow a single reception despite seeing five post-route targets come his way. He intercepted one of those and kept close coverage on the others despite seeing post routes an average depth downfield of 39.6 yards past the line of scrimmage.
Corner: Michael Ojemudia, Iowa
Ojemudia limited receivers perfectly into his coverage on corner routes in 2019, not allowing a single reception on three targeted routes. Not a heavily targeted route in general, Ojemudia still led all 53 defensive backs who saw at least three targeted corner routes in coverage grade as he made an interception and broke up another this season.
Go: Derek Stingley Jr., LSU
On all "go" concepts, Stingley was the nation's most targeted defensive back. To do what he did against go routes, considering the volume of targets, is remarkable at such a young age. He saw 32 such targets and allowed just seven receptions. While his two lapses in coverage against Alabama are arguably most noteworthy, his four interceptions and eight total forced incompletions are more impactful as he was beyond dominant, for the most part, against go routes this season.
Crossers: Amik Robertson, Louisiana Tech
No surprise that our highest-graded cornerback in coverage finds himself as one of the best along the route tree as Robertson was terrific against crossers in 2019. He limited receivers to just one reception on four targeted passes, allowing that catch to go for just three yards while he broke up two passes and intercepted the other.
Best DB inside the numbers: Elijah Molden, Washington
Heavily targeted over the middle of the field, Molden was brilliant in coverage between the numbers for the Huskies this season. He saw 59 targeted passes come his way, and though he allowed 44 receptions, he made 17 defensive stops and forced 10 more incompletions of his own. His 17.0% forced incompletion percentage was a top-20 figure, and his three interceptions tied the national-best figure on throws over the middle.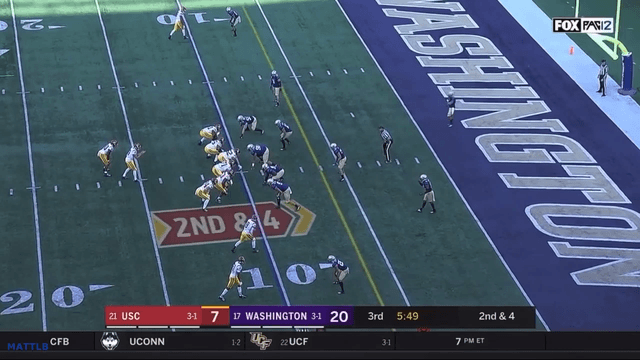 Best DB outside the numbers: Ahmad Gardner, Cincinnati
Gardner once again finds his way here as he had quite the season on targets outside the numbers. He locked down receivers outside, allowing just 13 receptions on 37 targeted passes, not allowing a single touchdown and making three interceptions in the process. He allowed a 22.7 passer rating on such throws, fifth-lowest in the nation.
Best slot defensive back: Dy'jonn Turner, UAB
Turner was dominant from the slot this season, allowing just 26 receptions on 53 targeted passes as he led the nation's defensive backs by giving up just six downs from the slot. He forced nine incompletions, made an interception and allowed just a 55.2 passer rating into his coverage while leading the country in coverage grade from the slot.