A locked-in college football schedule with no sudden changes. Tailgates with friends and family. Stadiums packed to the brim. Students storming the streets after a major upset win. It's all coming soon — the college football landscape is returning to normal.
The 2021 college football season kicks off in just under two months, and what better way to prepare than by running through PFF's preseason awards. The 600-page PFF College Football Magazine and PFF Preseason All-America Team dropped last week, with all 10 all-conference teams hitting PFF.com shortly after.
Here, we present PFF's 2021 preseason All-Conference teams, highlighting college football's best returning players.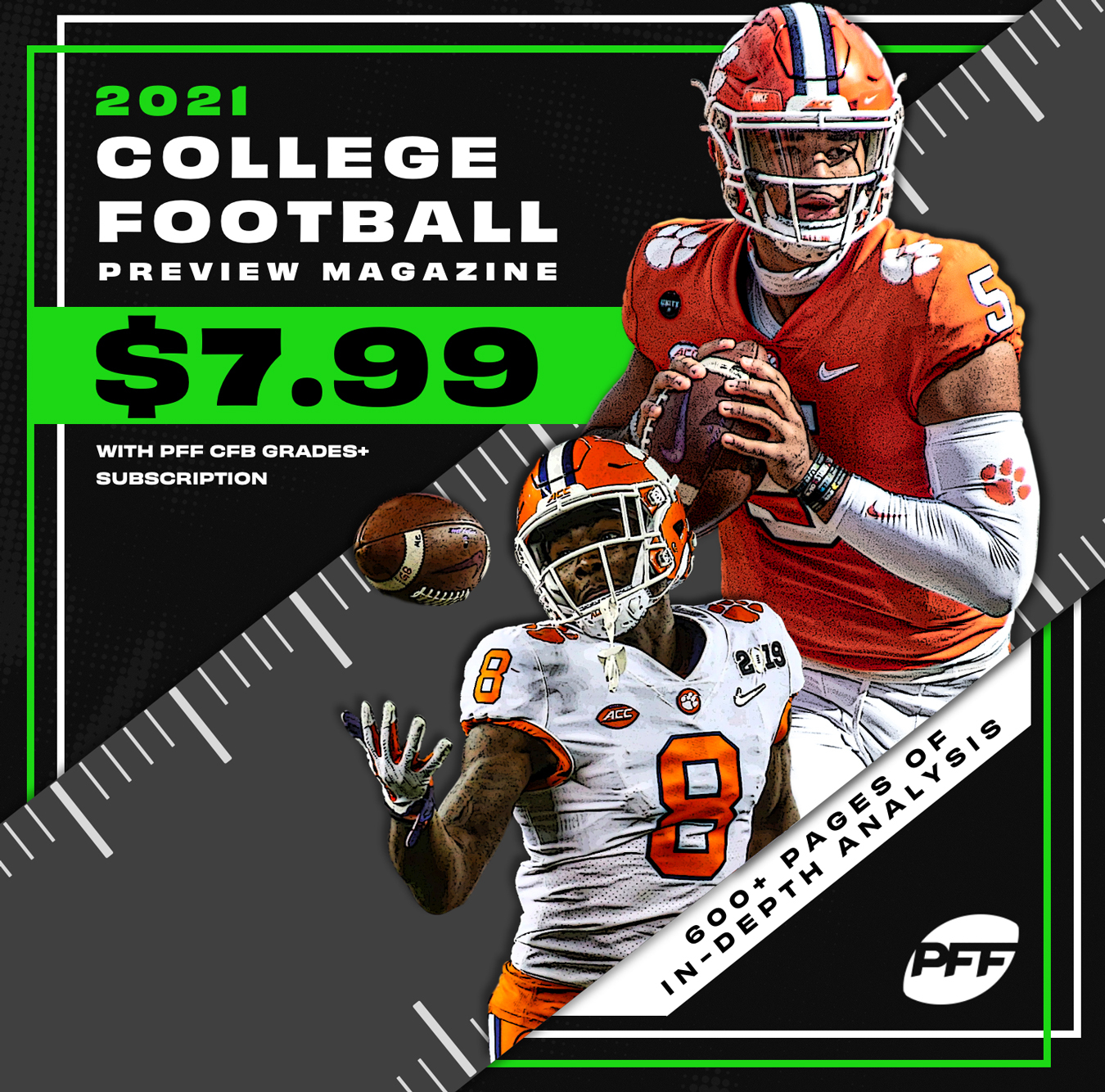 POWER FIVE
GROUP OF FIVE