Few players have the kind of dynamic tackle-breaking ability that Iowa State's David Montgomery displays almost every time he touches the football.
His overall PFF grade last season was 92.1, the third-best figure in the nation, and that grade wasn't as impressive as his sheer tackle-breaking prowess, which wowed on a weekly basis. Last season, he broke 10 tackles on the ground and six more on receptions in the first week of the season, and ended the year with 109 total broken tackles. That's the highest figure we have seen over a single-season in either college or the NFL over the course of PFF's grading.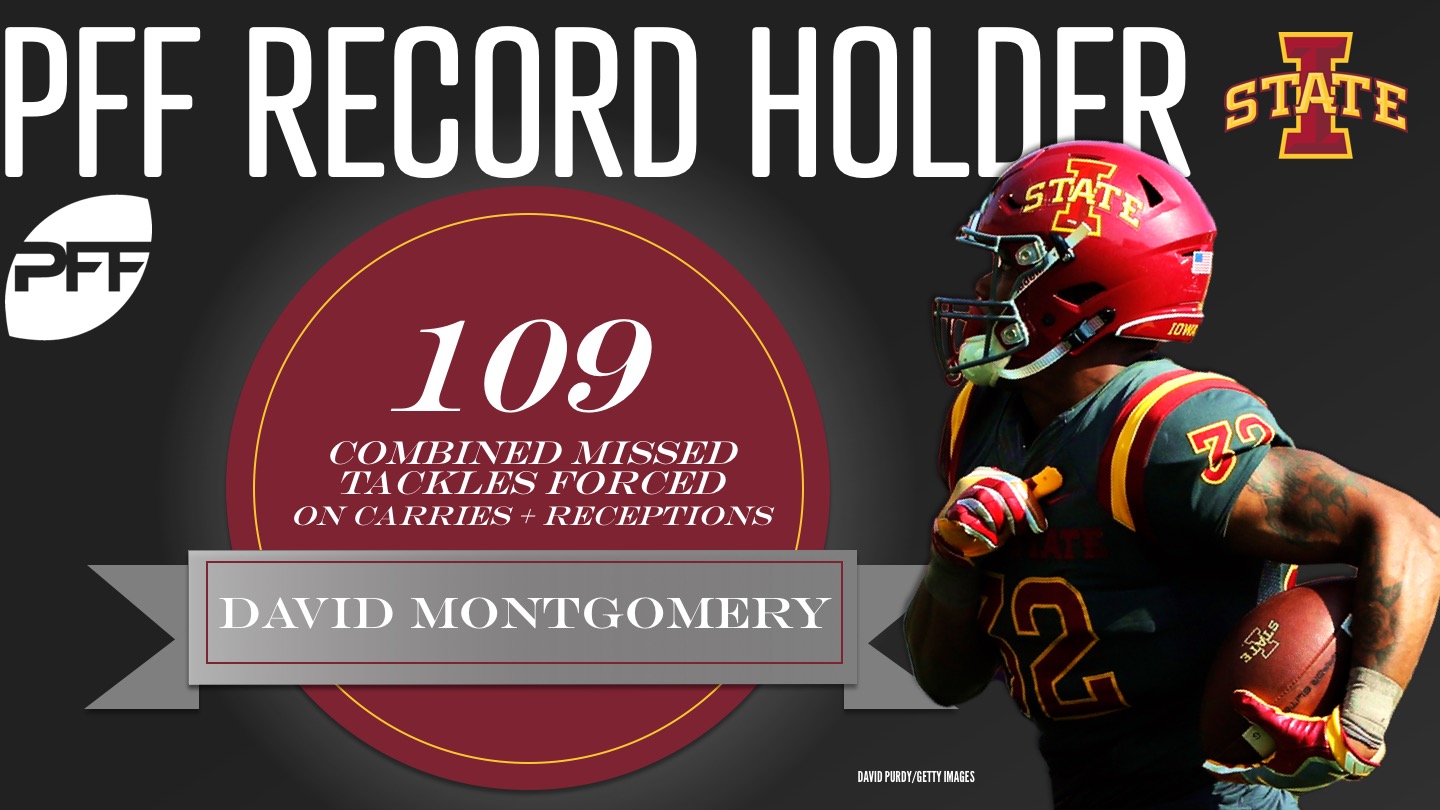 Montgomery averaged just 4.4 yards per carry in 2017, a number that looks entirely unexciting in the college world of gaudy statistics, but the blocking in front of him was little short of disastrous. There wasn't an offensive lineman at Iowa State that ranked higher than 114th in the nation at their respective positions when it came to run-blocking, so all of Montgomery's yardage came through his broken tackles and yards after contact. He had less help than pretty much any other player you can think of.
At PFF, we created the Elusive Rating to attempt to distil the work a running back does independently of the blocking by measuring broken tackles and yards after contact, and Montgomery's score of 127.2 was behind only first-round pick Rashaad Penny of San Diego State. His ability to make significant cuts in tight quarters is behind a huge number of his broken tackles, shifting the point of impact so that would-be tacklers struggle to ever get a clean hit on him.
He routinely finds a way to escape what looked like an easy stop by changing direction at the last second and powering through with excellent strength and balance.
Montgomery isn't a perfect running back prospect, and there are questions over his top-end speed as well as occasional lack of vision at the line (though the aforementioned blocking won't help that), but he has been dominant enough to demand significant recognition heading into the 2018 season.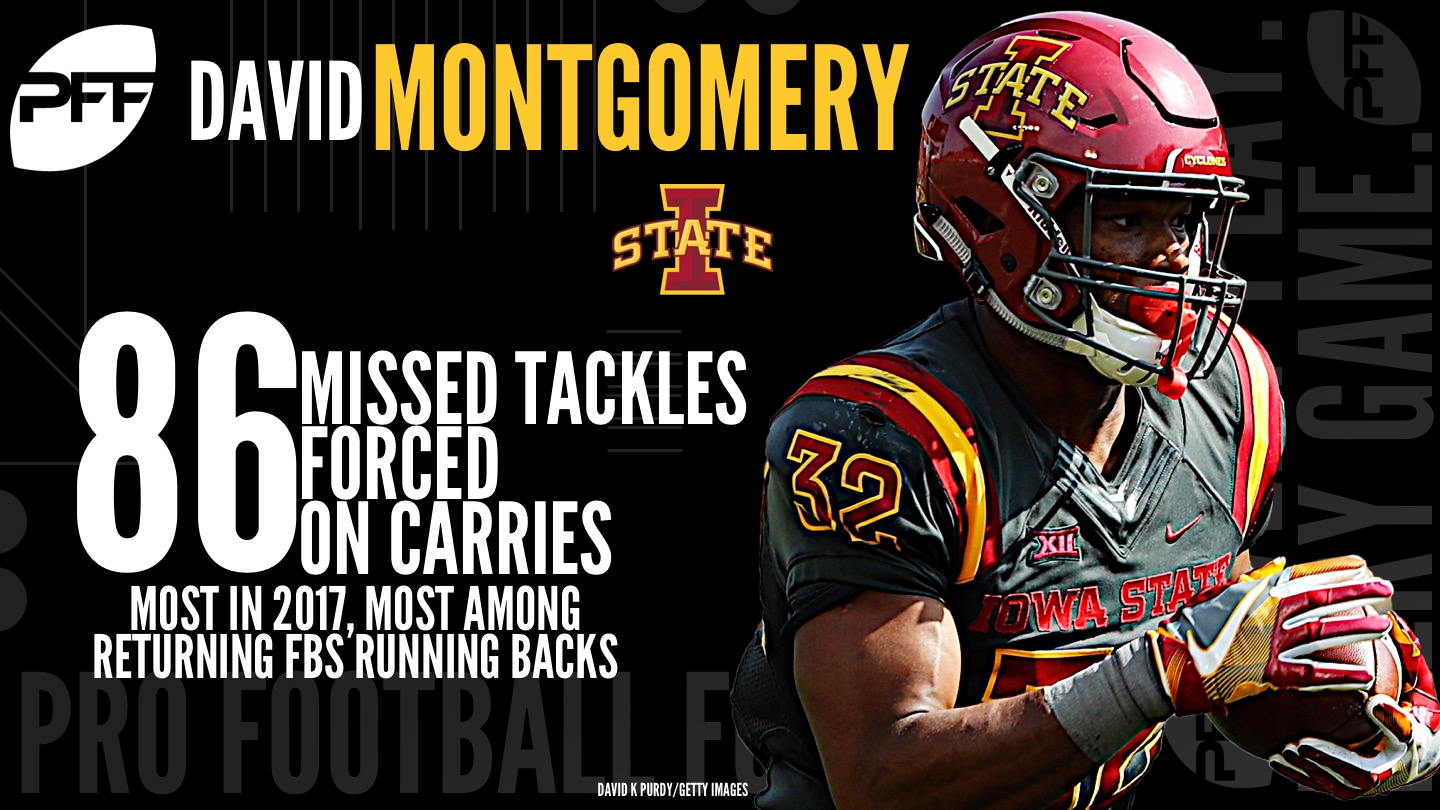 Another year like the one he just had will vault him into the consciousness of even the most SEC-focused draft analyst, but the PFF play-by-play grading was able to flag him as a devastating weapon far earlier than that.
Keep an eye on one of the best offensive weapons in all of college football before everybody else catches on.