College football has finally returned. After a few weeks of partial slates and a trickle of Power Five schools, we finally have 35 college football games kicking off between Thursday and Saturday.
Thirteen teams in the top 25 of our Elo rankings are playing this weekend, and we finally have our first matchup between two top-25 teams coming this Saturday. Nothing is more exciting than a weekend filled with football, as things finally seem as though they have returned to normal.
Editor's note: PFF's NFL & NCAA Betting Dashboards (PFF Greenline) offer PFF-exclusive insight on moneyline, against the spread and over/under picks for every NFL and FBS game in 2020. Subscribe to PFF ELITE to get access.
To begin, let's get an understanding of the slate-level uncertainty by utilizing a measure called Shannon entropy (information theory). This theory is used to quantify information occurring in an event and a variable — entropy — calculated using probability. By taking this approach, we can quantify how predictable a certain game or slate of games is by taking the probability assigned by the betting markets through moneyline probabilities.
Week 4 brings us the highest level of uncertainty we have had so far in the 2020 season. It sits just below the mean we have for the past six seasons of all college football slates that involve at least eight games.
Historically speaking, Week 4 is when we start to see a significant increase in uncertainty, as we head into the conference schedule for most college football teams. The first few weeks are made up of non-conference cupcake matchups, but since we glossed over that part in 2020, we are diving headfirst into the madness of college football.
Last week didn't go quite as planned from a written picks perspective. We finished 1-2 after targeting unders in what immediately felt like the wrong approach, given the lack of defense in Week 3. However, PFF's predictive model — NCAA Greenline — once again redeemed the written plays by producing +4.9 units against the closing line for any bet that had greater than a 0% edge. We now sit at 49-46-1 on written plays over the past two college football seasons.
We have plenty of quality opportunities as we try to identify the best bets to make for college football in Week 4.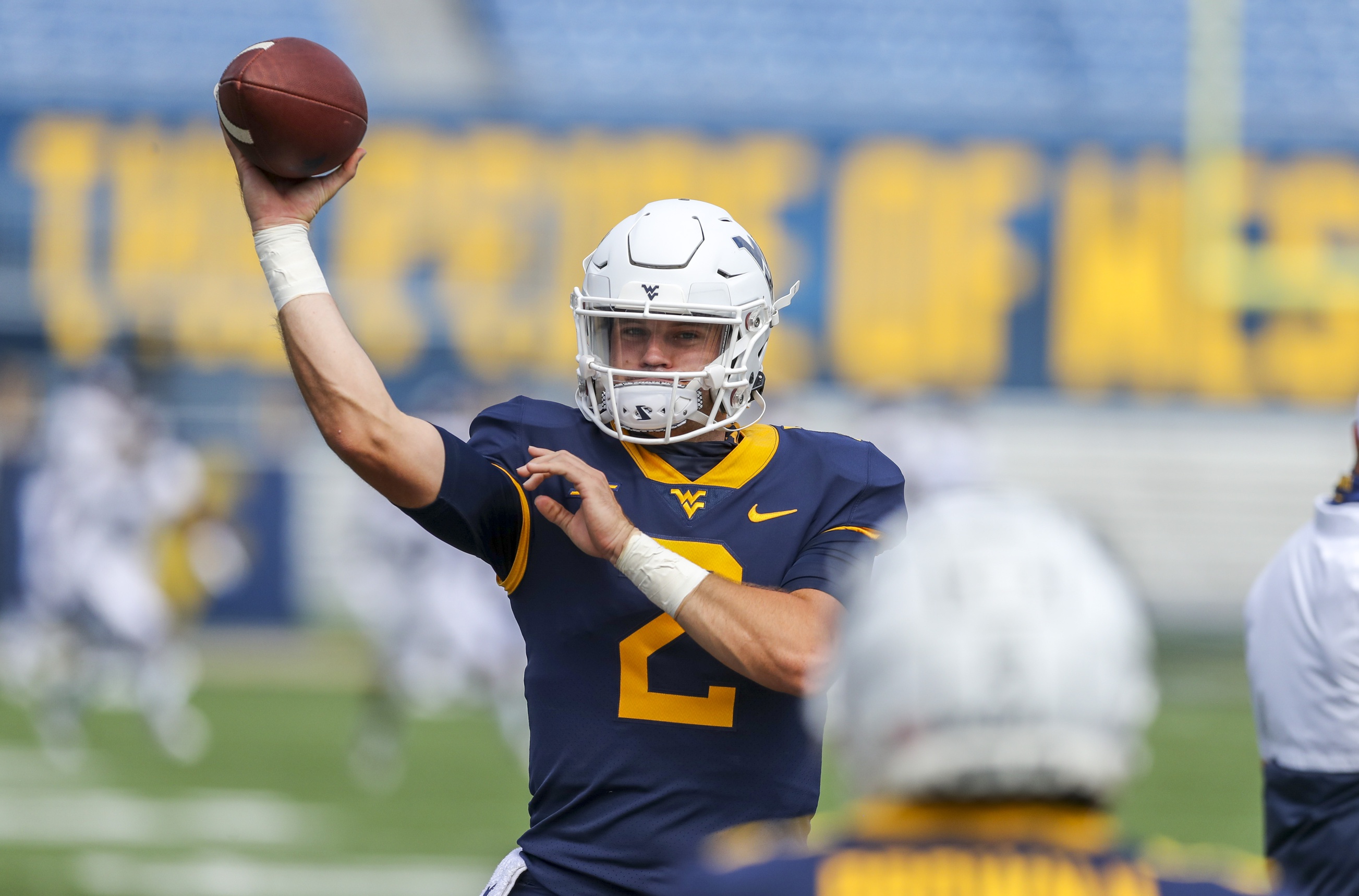 Oklahoma State clawed its way to a 16-7 victory over Tulsa in Week 3 but failed to cover the 24-point pregame spread. It was not a particularly impressive performance from the Cowboys, though, as they didn't lead until the fourth quarter.
The big takeaway from this game was the injury to QB Spencer Sanders, who didn't make it out of the first quarter after suffering a high ankle sprain. Ethan Bullock posted a 44.0 passing grade on 18 dropbacks in relief. After coming into the matchup ranked fifth in the Big-12 in our opponent-adjusted offensive rankings, the Cowboys' offense sputtered to a negative EPA per play figure on both rushing and passing downs last week.
West Virginia is coming off a bye week after routing Eastern Kentucky in Week 2. The offseason pivot to Jarret Doege at quarterback is a decision that warrants praise, as the young passer posted a 93.3 passing grade on 26 attempts in the contest to go along with an 80.8% adjusted completion percentage.
Eastern Kentucky is incomparable to Oklahoma State's sixth-ranked defense in the Big 12, but it does showcase the ability of the West Virginia offense. This is a situation that feels almost too good to be true. The better quarterback and defense facing off against a backup quarterback while getting over a touchdown is a spot that doesn't come around often. If the cash and ticket percentages continue to land heavily on the Mountaineers, then we could see this line move all the way to 7. Anything before that number looks like the best bet on the board for this Saturday.
Pick: West Virginia +8.5
Georgia Tech is reeling after an embarrassing home loss last week. It has been a "swingy" start to the season for the Yellow Jackets, who started with an upset victory on the road before their performance last week brought them back to reality. They are the worst team in the ACC, according to our Elo rankings, with Syracuse sitting two spots ahead at 12th overall.
Both teams are poor offensively and have generated negative EPA on both passing and rushing attempts to start the season.
Tommy DeVito hasn't particularly impressed to start the season, but his 67.6 passing grade is 17 points better than that of Jeff Sims. Sims has more interceptions than touchdowns to start the season, while his 54.5% accuracy rate sits seventh among quarterbacks in the ACC.
This is another situation where we are getting the better quarterback — and the better team — at a greater-than-a-touchdown spread. I am taking the points every time in this opportunity, with the only real risk being the possibility that the market is onto something that our predictive model hasn't taken into account.
Pick: Syracuse +7.5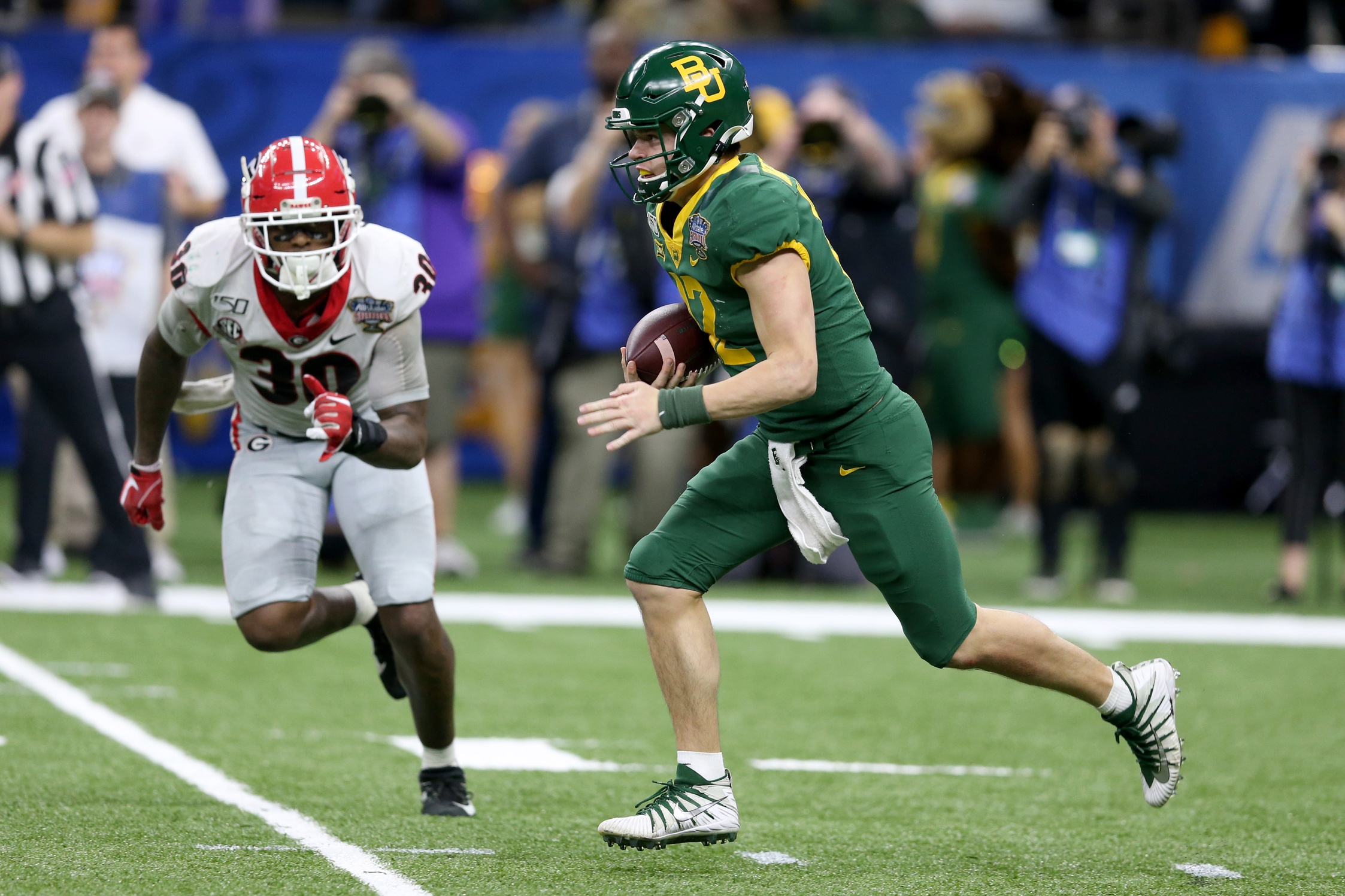 Kansas is stuck at the bottom of the Big 12, according to our Elo rankings. They have already been blown out at home as 4.5-point favorites to a Group of 5 school, and they now take on the third-best team in the Big 12 as 16-point road dogs.
Baylor returns the second-best defense in the conference but has holes to fill at numerous offensive skill positions. We have them ranked eighth in our opponent-adjusted offensive grades, with Kansas bringing up the rear in this category in the Big 12.
We should see a slow-paced, low-scoring affair if the spread is an accurate reflection of the game script, while the quality of defense should far outpace the ability of these offenses in their current states.
Baylor has a revamped coaching staff from their 2019 season, but the link between Dave Aranda and Matt Rhule seems apparent. Both find their backgrounds on the defensive side of the ball and have found success focusing on that area — last year, Baylor ranked 73rd in total offensive plays, as they looked to slow the pace of play down to win ball games with their defense. This expectation should continue in 2020, especially in their first matchup of the season with a new head coach.
The current total sits right above the two key numbers in college football — 58 is the seventh-most-likely total for a game to end on, and 59 is the ninth-most-likely. We see a 2.5% probability of a game landing on either of these numbers, and we don't expect to see line movement given this support.
The 59.5 offers 2.6% value, according to our predictive models, which makes it one of the best bets to target on the Saturday slate of college football.
Pick: Under 59.5