NFL player props continue to grow in popularity, as they give fantasy football players an easy way to get accustomed to sports betting.
The player props' "unders" hit 55% of the time between the 2017 and 2019 regular seasons, but 2020 has not seen that trend continue, with 51.5% of props going under. This is because passing attempts and scoring are both up,  taking the value of blindly betting unders off the table.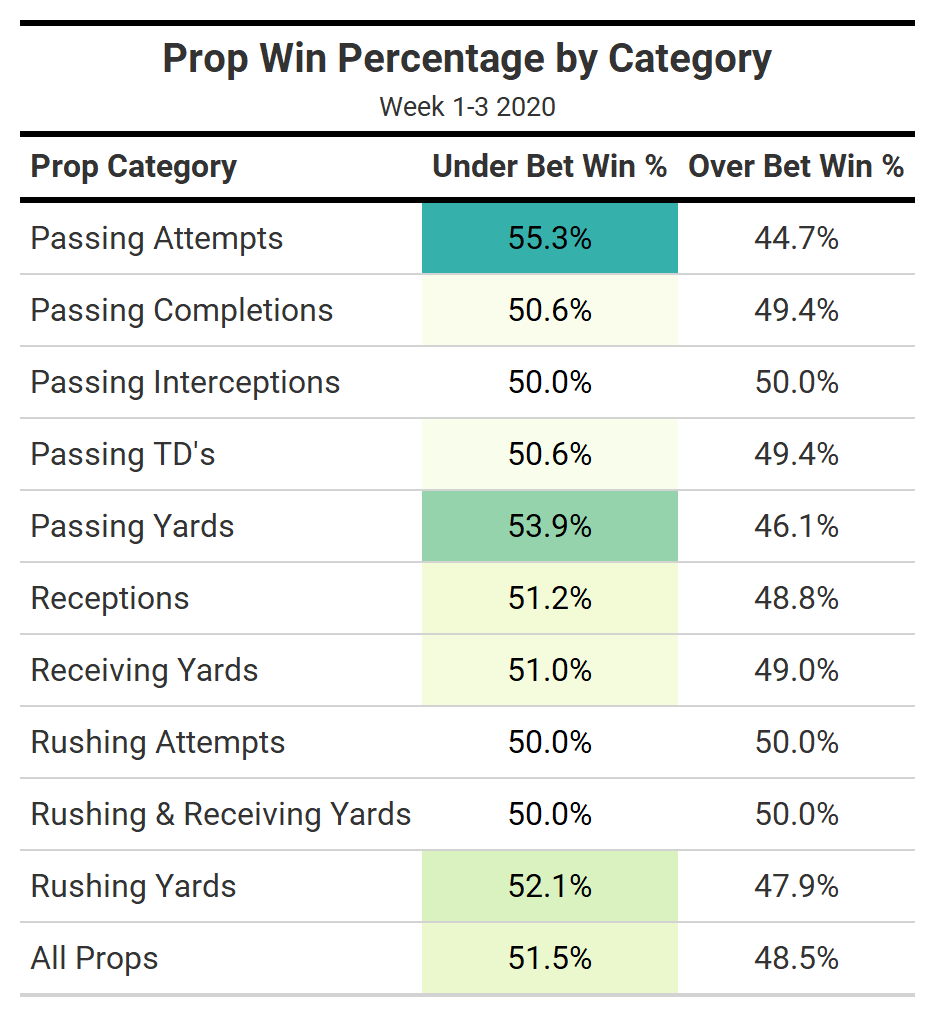 One way to consistently find defined edges is by utilizing our player props tool, as the ability to adjust both number and price means you are always certain of the expected value for each prop bet. My written plays went 4-0 on Sunday utilizing this tool, which brings our year-to-date record to 22-12 for +7.85 units.
Gotta keep the good times rolling.
We are entering the sweet spot for player props now that we have some idea of player usage, with those situations not fully baked into prop numbers yet. Let's take a quick look at what the betting market is implying for this highly anticipated Monday Night Football matchup before diving into some of the best player props, according to our tool.
We have a matchup for the ages staring us down on Monday night, as the two favorites to win the Super Bowl face-off in an early-season matchup to establish the pecking order in the AFC. This game has heightened importance with the new playoff rules in 2020 — the winner will have a clear path to the No. 1 seed in the AFC.