Week 10 of the 2020 NFL season is upon us, so it's time to investigate the slate and identify the best NFL betting opportunities of the weekend.
First, let's take a quick look at the playoff leverage charts to get an idea of just how important each team's Week 10 game is to their playoff chances. After that, I actually have a decent number of plays this week. Spoiler: If you like taking the better quarterback against a more "defensive" team, you'll probably like most of my picks this week.
It's hard to believe we're already over halfway through the NFL regular season, so let's get into the Week 10 slate!
PLAYOFF LEVERAGE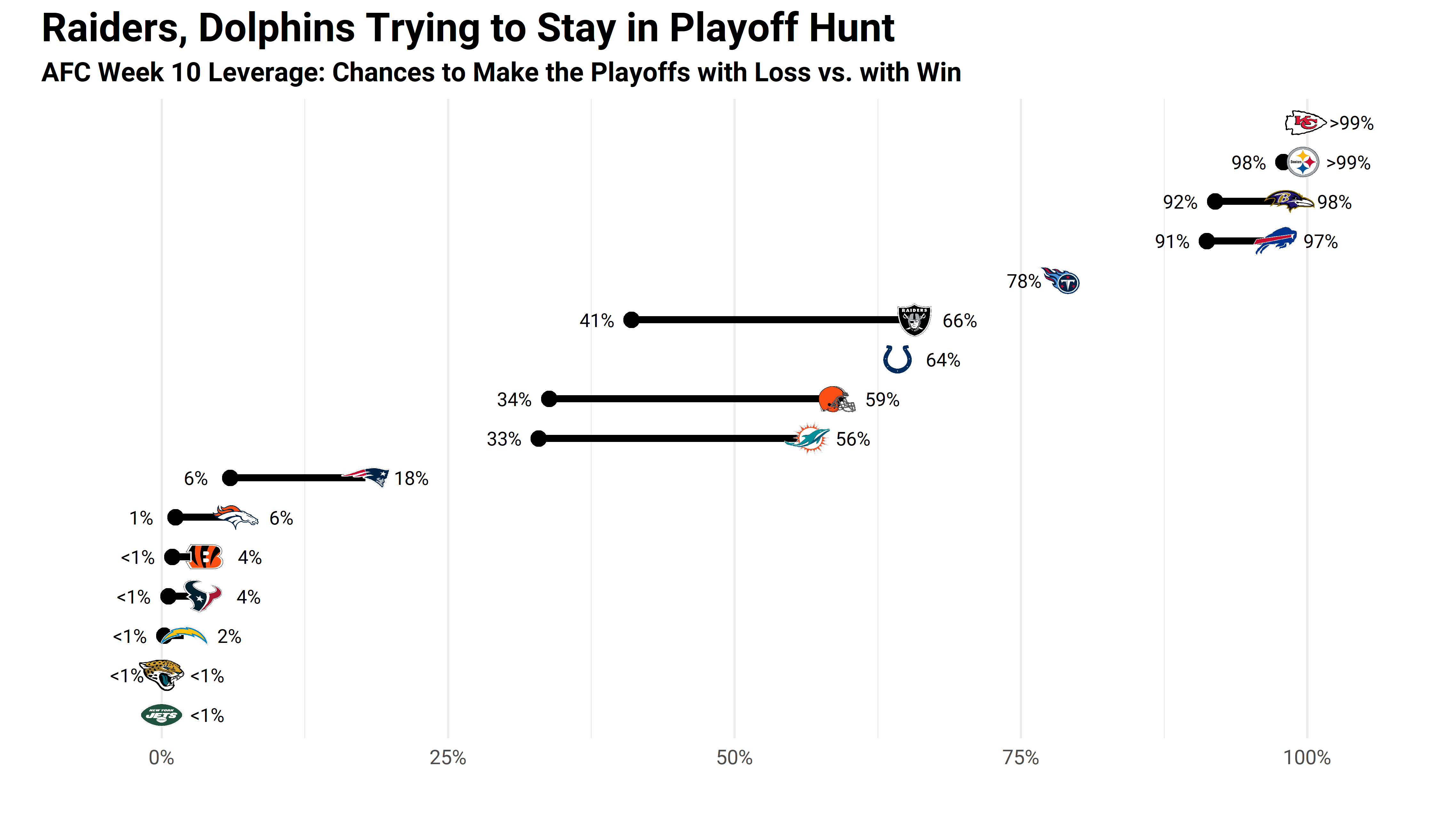 The Las Vegas Raiders, Cleveland Browns and Miami Dolphins are all competing for a wildcard spot. And with all three teams currently at 5-3, every game now counts.
Meanwhile, the New England Patriots should probably be looking to tank, but they do have a chance to improve to a reasonable position if these other teams lose and Cam Newton can lead the Pats to a Sunday Night Football upset against the Baltimore Ravens.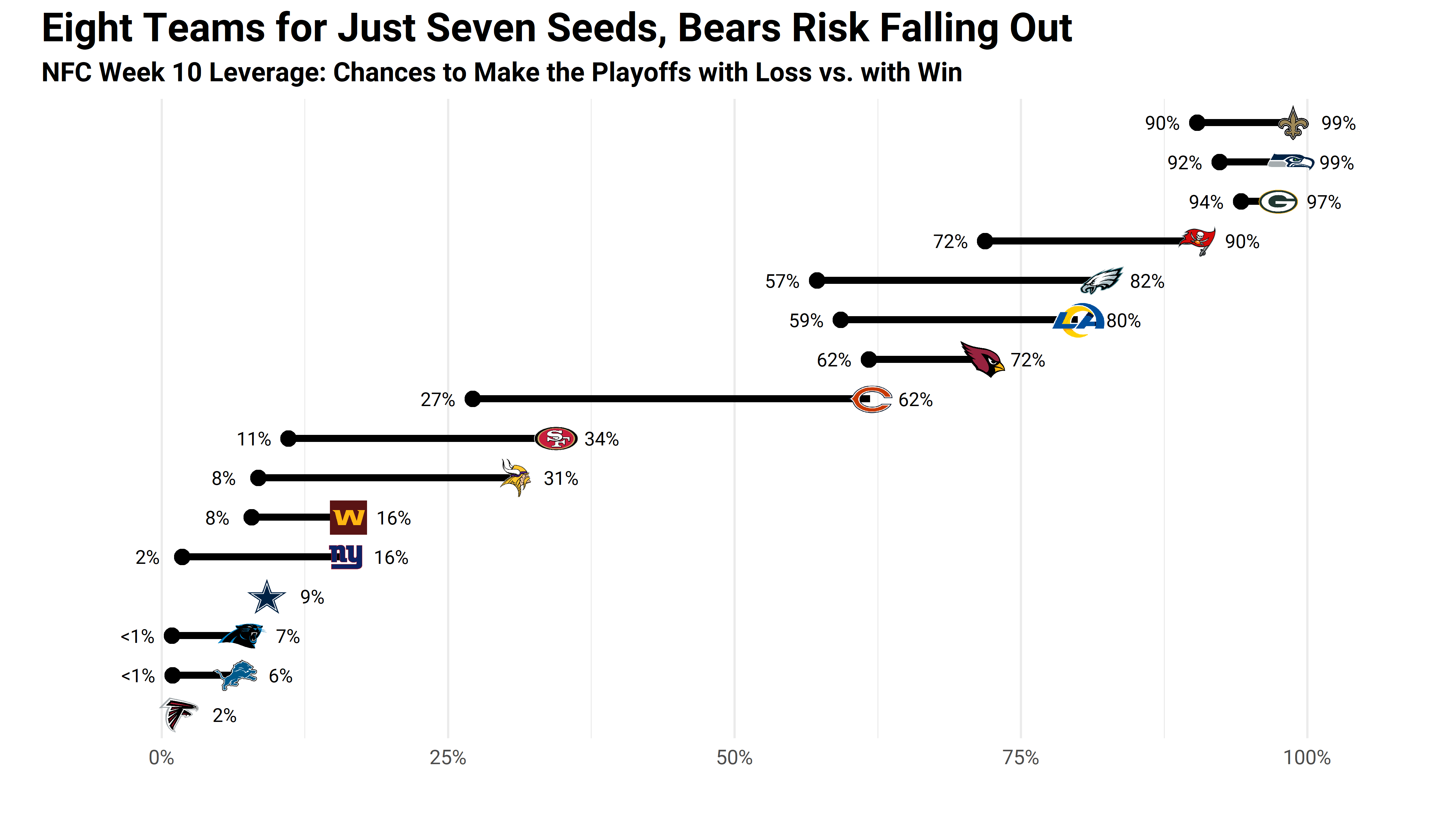 The NFC picture is looking a little clearer. Seven teams are in a great position for the seven seeds, eight teams have a low chance and the Chicago Bears are just kind of hanging out in the middle.
To try to keep pace with the other teams, the Bears will be hoping for a Monday Night Football upset over the Minnesota Vikings, who can jump up to a plausible range with a win. The San Francisco 49ers are hoping to move up as well, but they face a more daunting task as 10-point underdogs against the New Orleans Saints.
SHARPE'S BEST PICKS
Subscribe to PFF Edge to continue reading
Already have a subscription? Sign In