Beyond providing data for all 32 NFL teams, PFF also supports network broadcasters with game-preview packets that are used to enhance the in-game experience for fans and viewers. This Giants-Texans preview features the same information our broadcast partners use for team research and in-game production.


ROOKIE SAQUON BARKLEY GETTING IN DONE AS A RECEIVER
New Giants running back Saquon Barkley ranks second in receiving grade (86.2) and total receiving first downs (23) among qualifiers at his position through Week 2.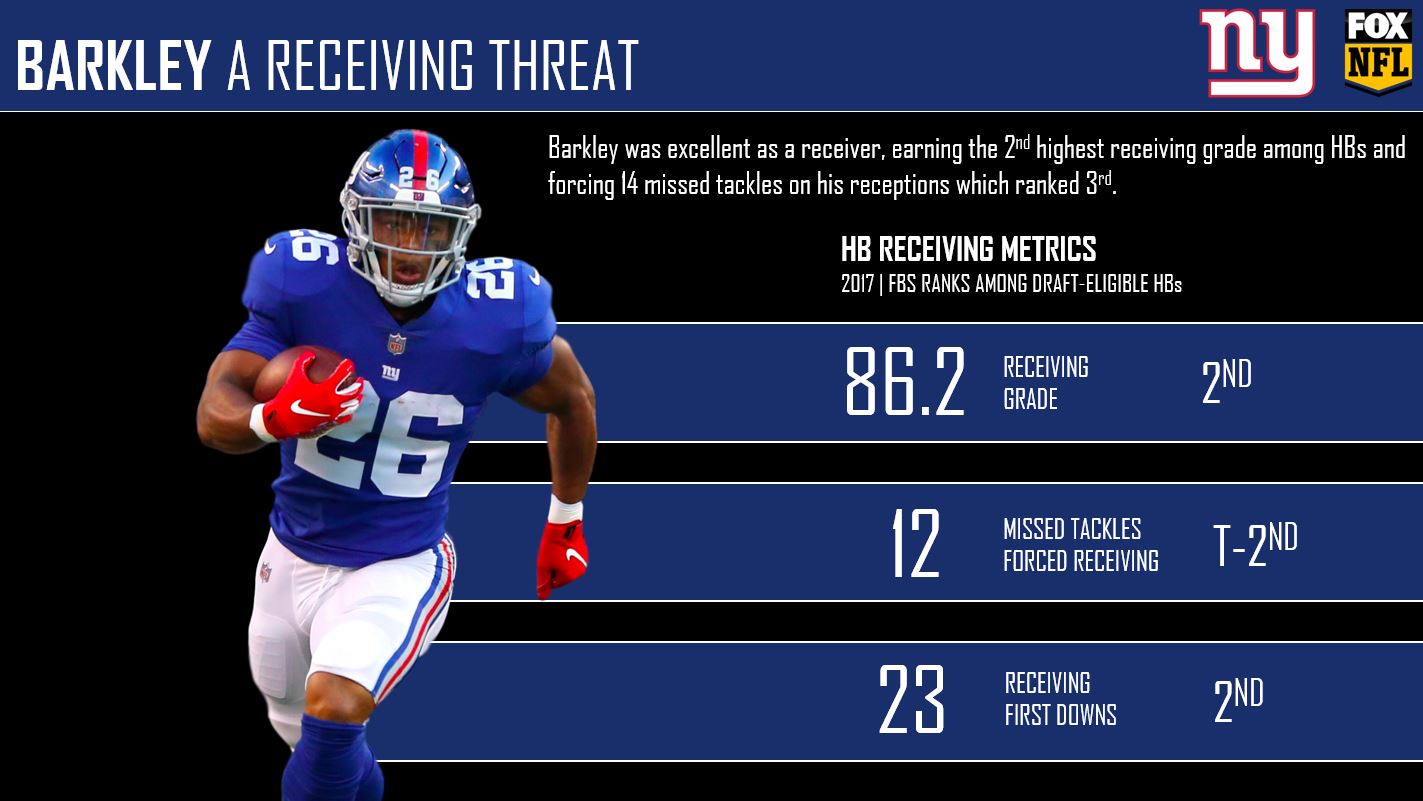 NO ONE CAN STOP OBJ ON SLANTS
Fifth-year veteran wideout Odell Bekcham Jr. has dominated his opposition when running slant routes all throughout his NFL career. He ranks first in passer rating when targeted (129.7), touchdowns (10) and yards per target (11.5) among qualifiers since 2014.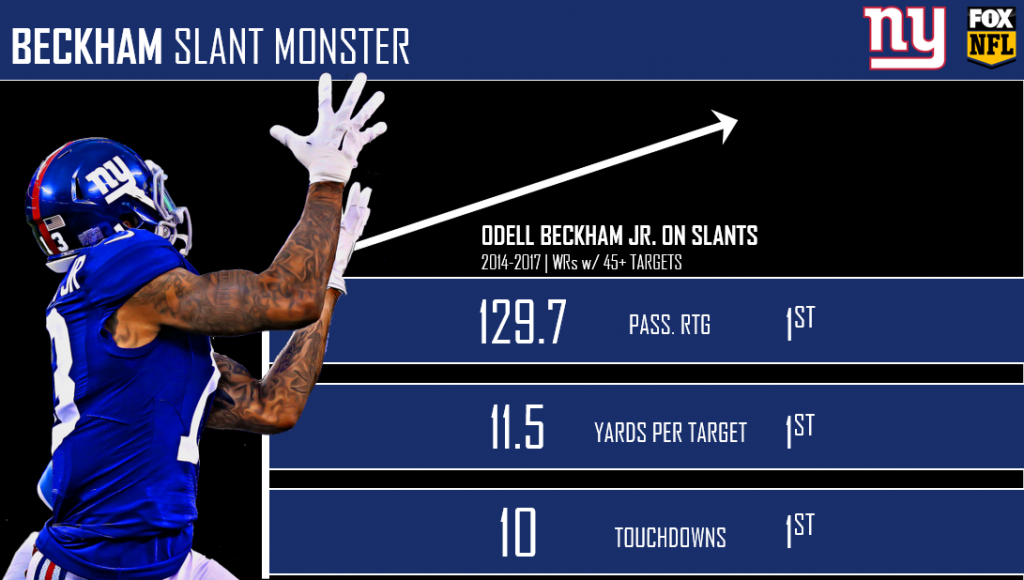 SNACKS FEASTING IN THE TRENCHES
Giants' Damon Harrison recorded 138 run stops in the three previous seasons (2015-17), which led all NFL defenders. Through Week 2, Harrison has five run stops, which is tied for sixth among interior defensive linemen.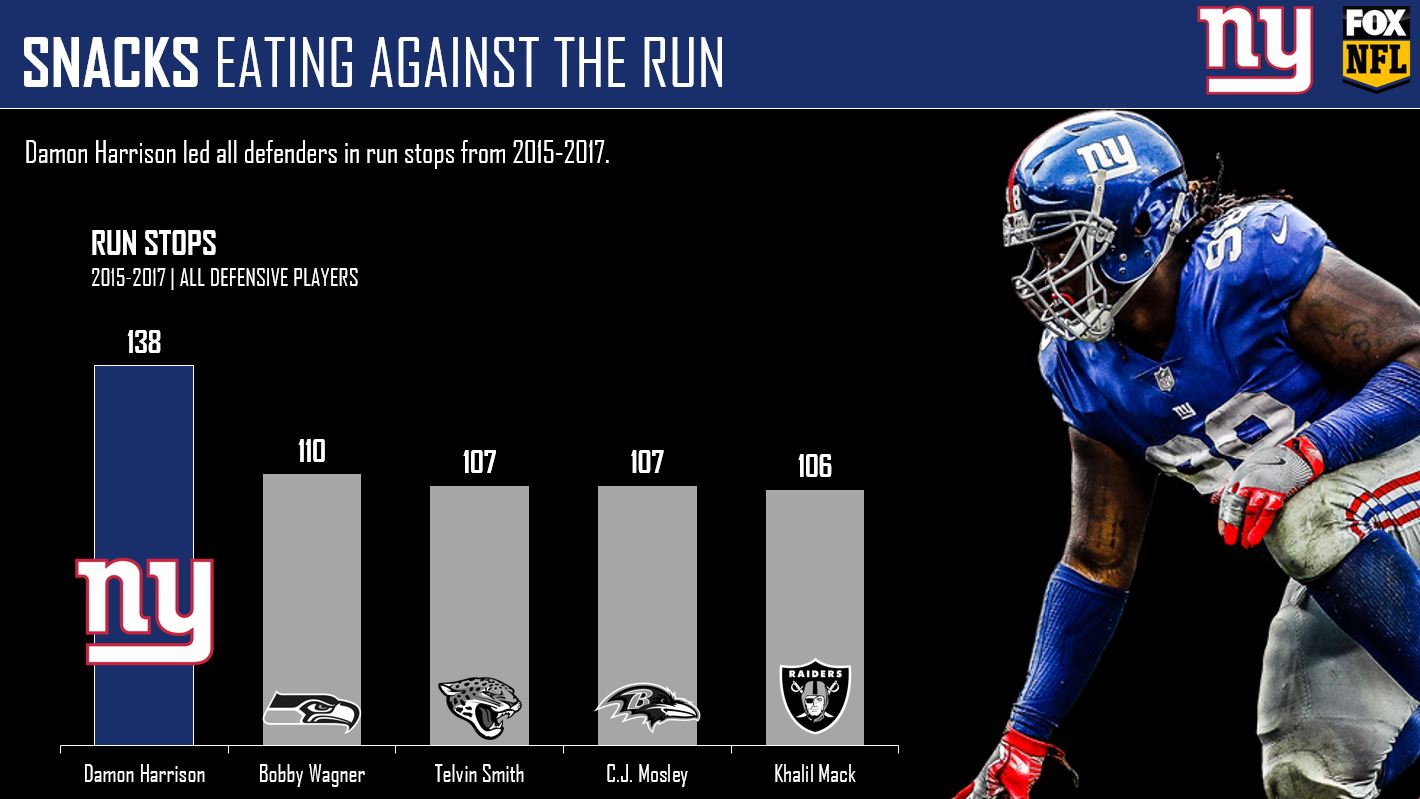 COLLINS A ONE-MAN WRECKING BALL
Star safety Landon Collins is everywhere for the Giants' defense, as evidenced by his league-high 83 defensive stops over the past two seasons.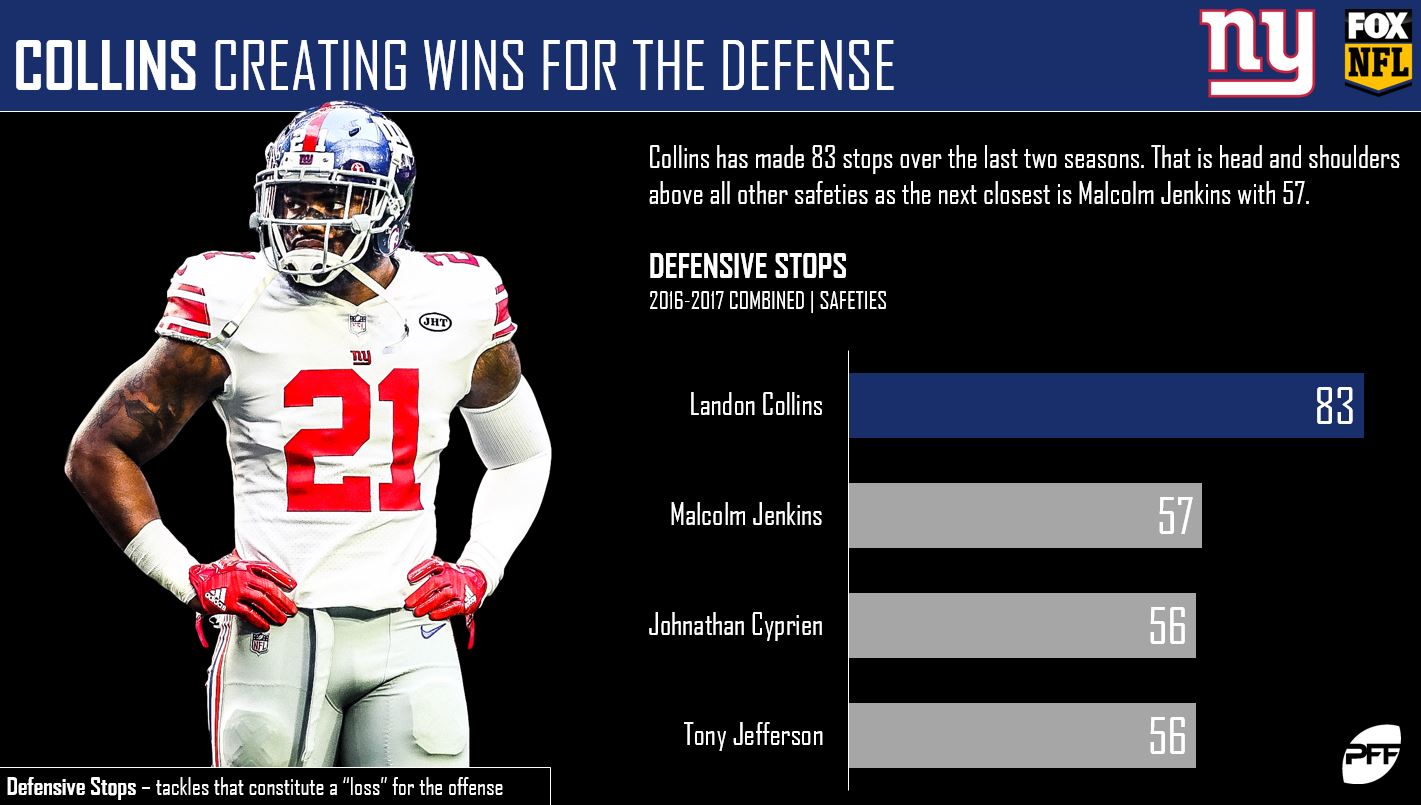 DESHAUN WATSON's DEEP BALL ISN'T THE SAME IN 2018
After an outstanding rookie campaign cut short by injury, Texans quarterback Deshaun Watson hasn't had similar success throwing deep in 2018. His adjusted completion percentage (33.3) and deep touchdown percentage (3.0) has fallen off a cliff compared to last season.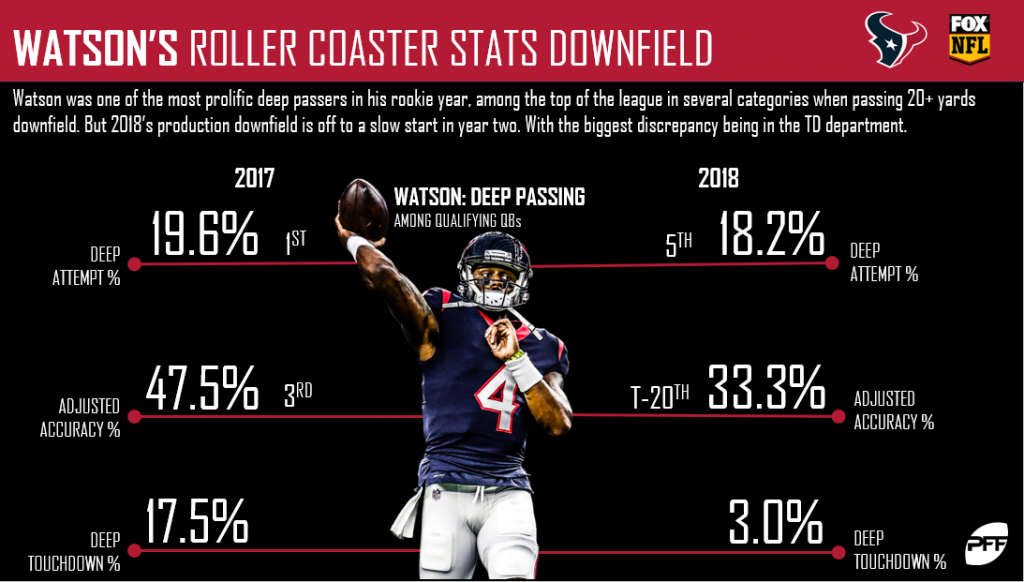 HOPKINS CAN'T CATCH A BREAK
DeAndre Hopkins, though a brilliant receiving talent, has never had competent signal-callers throwing his way. Since 2013, only 64.4 percent of his targets from quarterbacks not named Deshaun Watson have been catchable, which is 7.9 percent below the 2018 NFL average.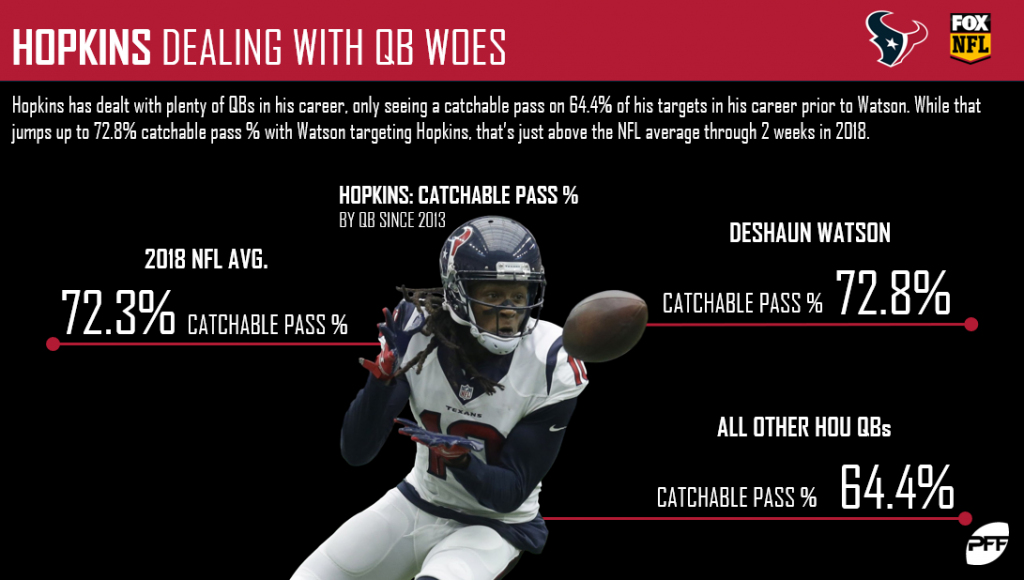 TEXANS' DEFENSE NEEDS A HEALTHY JADEVEON CLOWNEY
The Texans' star edge defender is limited in practice this week with a back injury, but the defense hopes to have him back against Atlanta. Jadeveon Clowney destroyed lower-level tackles a year ago and is more than capable of pushing past Atlanta's bookends if healthy on Sunday.

WATT NEEDS TO STAY HEALTHY
Texans star edge defender JJ Watt played just 374 defensive snaps in 2016 and 2017 combined. Now off to a healthy start in 2018 (129 snaps in two games), Watt hopes to stay on the field and continue to make a positive impact for the team's defense.
PFF Greenline has projections for the spread, moneyline and over/under of the New York Giants' matchup with the Houston Texans. Get its picks here.