The sheer amount of complexities that go into any given play of an NFL game can be overwhelming at times. But for all of football's intricacies, oftentimes seemingly convoluted problems have simple solutions. Scheming a high-level offense with someone like Aaron Rodgers at quarterback should not be as difficult to figure out as the Green Bay Packers have made it look in recent years.
New head coach Matt LaFleur brings with him a few key offensive tenets taken from his time under Kyle Shanahan and Sean McVay that will make Rodgers' life easier from Day 1. Let's take a look at what those schematic principles are and why they'll be a sight for sore eyes for the Packers' faithful.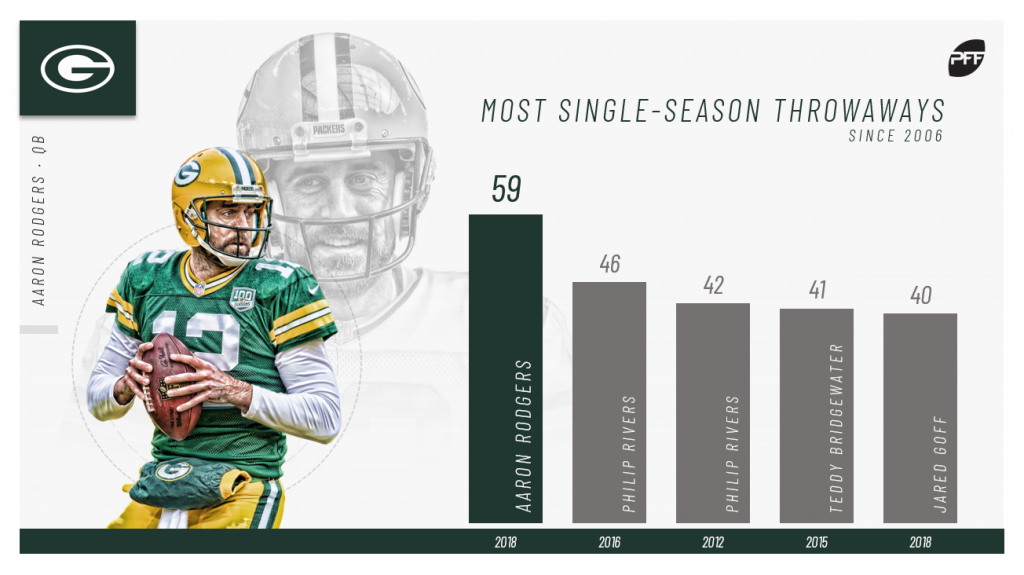 Condensed Formations
With all the eccentric elements of Sean McVay's offense in Los Angeles, this is the one that has swept through the NFL most rapidly. In the 2016 regular season, 4,875 passes were attempted out of bunch formations (26.6% of attempts). This past year that number was 5,627 (31.8%). 
While LaFleur didn't take those bunch formations with him to Tennessee to the extent that McVay ran them, the Titans still had the second-most dropbacks in the NFL out of bunch formations (254). That was 48.8% of Tennessee's dropbacks last year compared to Green Bay's usage of 22.1%.
Subscribe to PFF Edge to continue reading
Already have a subscription? Sign In