With Week 1 of the preseason in the books, we can now take a look back at some things that we found interesting from the opening week of action. After looking at the 2019 first-round draft picks on Friday, we're now going to cast our eye on the 2018 class. Five signal-callers heard their name called in the first round that year, with Baker Mayfield of the Cleveland Browns and Lamar Jackson of the Baltimore Ravens bookending the round. All five saw at least one series, so what did we see and learn?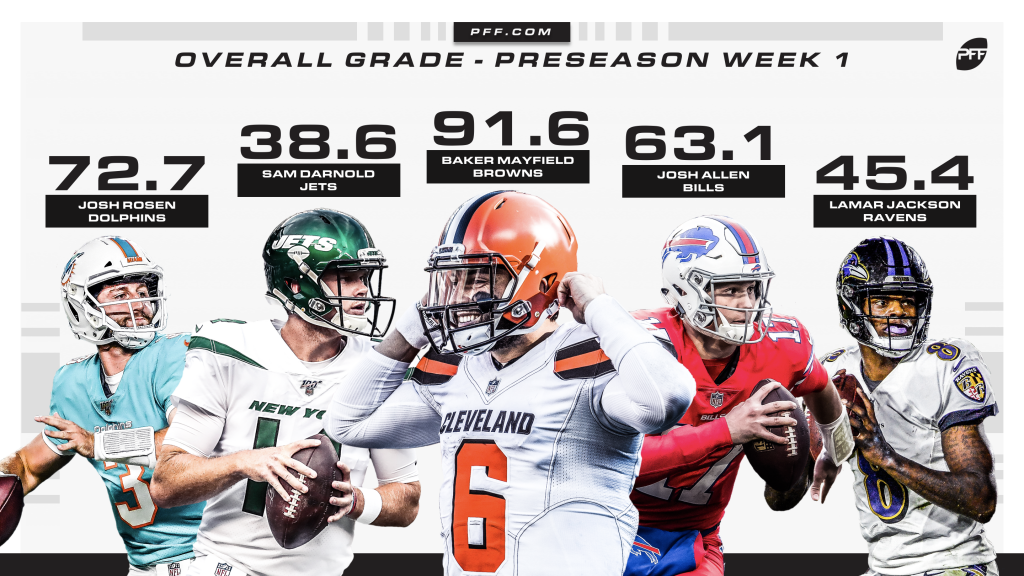 The Browns gave him one drive to open the game and treated it like a two-minute drill. With snaps always limited in preseason play, this was a clever way to simulate something Mayfield will likely have to deal with multiple times in the regular season. After an incompletion to open the drive, Mayfield hit Jaelen Strong on a slant for a first down, and for much of the drive, he wasn't really asked to do anything special. The Browns methodically moved down the field, taking what the Washington Redskins would give them in the passing and running game.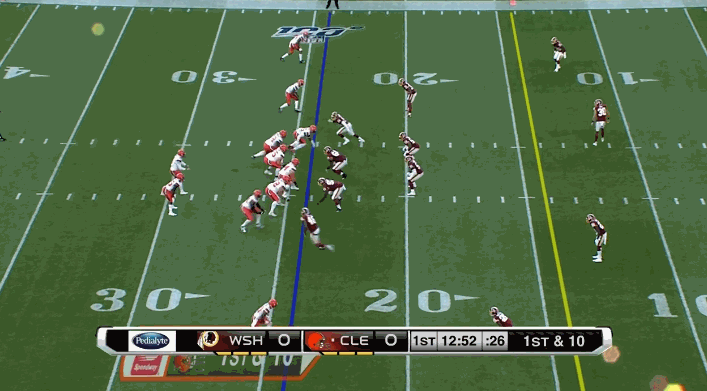 That is, until the final throw on the drive, where Mayfield showed once again why he is very different from previous first-round draft picks at the position in Cleveland. Dropping back on 1st-and-10 with 12:52 left in the opening quarter, he zipped the ball in between the safety and cornerback, finding Rashard Higgins for the score. That was the only pass he attempted of 10-plus yards downfield, but it highlighted why he was just the right pick for Cleveland last April.
Like Mayfield, Darnold played just the one series, going 4-for-5 for 68 yards and a touchdown. So why did he grade so poorly compared to Baker? This is where sample size comes into the equation. With a much smaller sample size, high grades — both good and bad — are going to be amplified. And that brings us to Darnold's first throw of the game, where he had an interception dropped by New York Giants safety Jabrill Peppers. It was a really poor decision and throw — and one that could've easily resulted in a pick-six.
The good news for Jets fans is that he rebounded, completing his next four passes on the way downfield for a touchdown. None of the throws were particularly challenging, but after having such a poor pass to open the drive, bouncing back was important. So while his grade was poor, with so few opportunities to improve it after that initial pass, it's not something that Jets fans should be panicking about right now.
Subscribe to PFF Edge to continue reading
Already have a subscription? Sign In