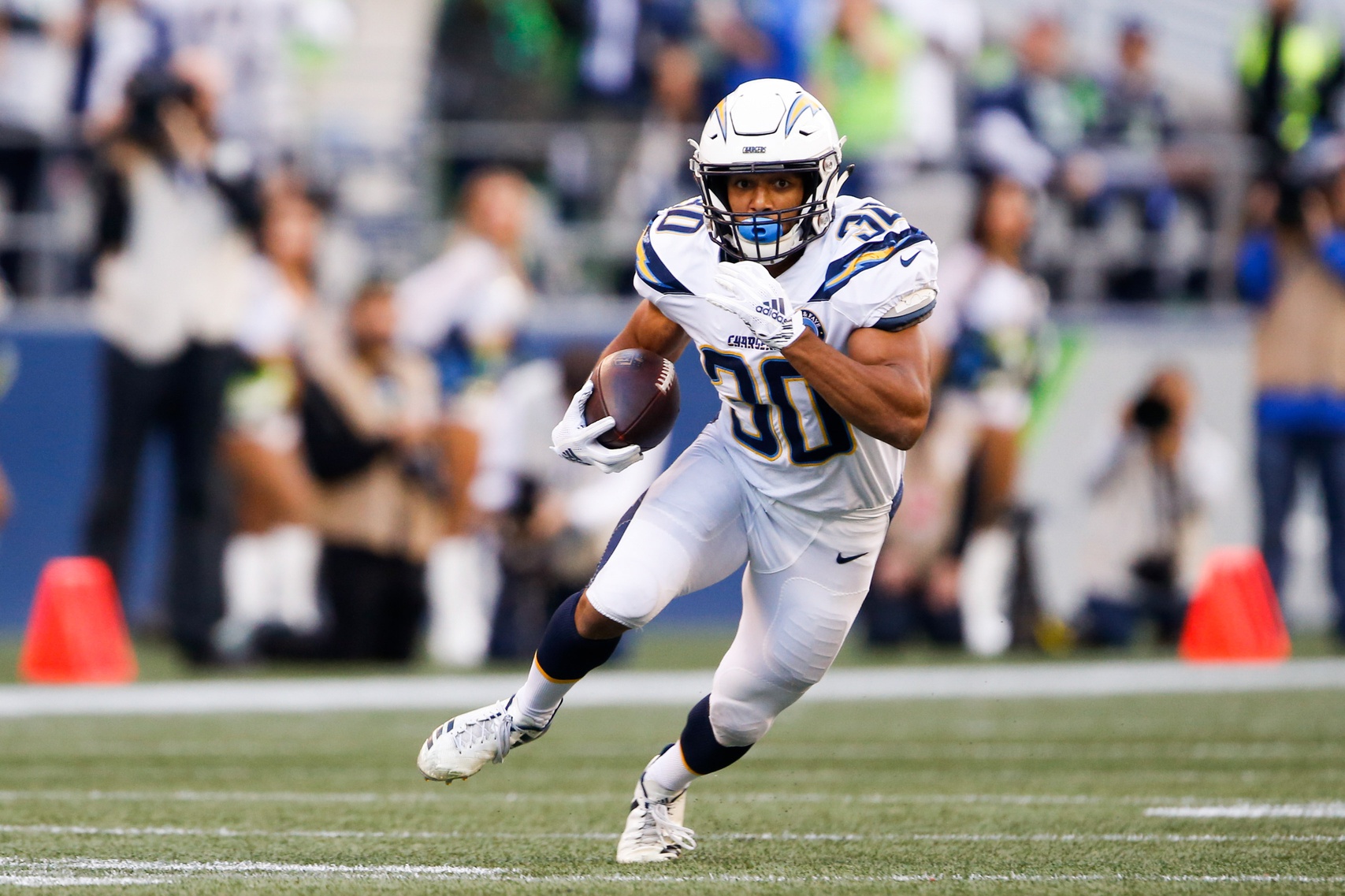 No, Austin Ekeler isn't a more talented running back than Melvin Gordon. Ekeler's two-year rushing grade (79.5) and forced missed tackle per attempt average (0.14) both fall second to Gordon during that time span. And Ekeler's two-year total in terms of carries (164) pales in comparison to Gordon's (485), making it that much harder to justify Ekeler as a better running back than Gordon.
Ekeler is just good enough to replace Gordon's production at a position where production is largely dependent on factors outside of the player's talent level.
Rushing production is far more dependent on scheme, box count, down & distance and the blocking ahead than the talent of the runner himself, according to the research PFF's data scientists Eric Eager and George Chahrouri. Adding to the position's replaceability, other research from Eager and Chahrouri has shown that how productive a running back is catching the football is not as stable as a receiver's or tight end's receiving production, making it that much more disadvantageous to allocate significant resource (e.g. cap space, draft capital) into talented pass-catching backs over talented receivers or tight ends.
Gordon, like all backs in the NFL, can't avoid the fact that his rushing production is largely replaceable and his production as a pass-catcher is volatile. His value is low as a result, and Ekeler — who is due roughly $650K in 2019 — offers similar value with a much cheaper price tag than the former first-round draft pick out of Wisconsin.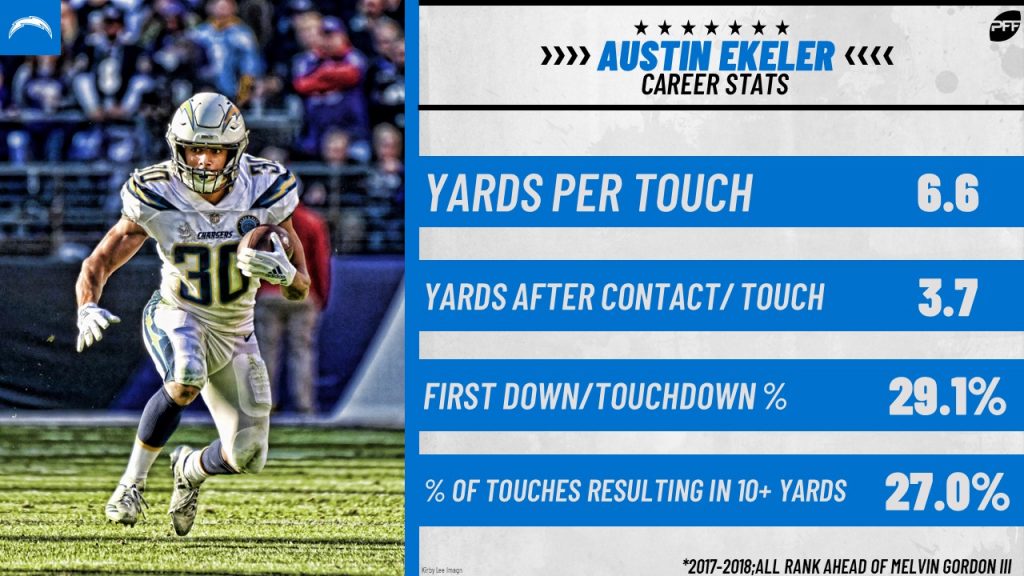 You must have PFF Edge to continue reading...