As we head into the 2017 NFL season, there's a certain group of players from a draft class that both fans and teams will be keeping an eye on. The first-rounders from the 2015 NFL draft class are entering their third professional seasons, which means their respective teams will have to make an important decision next offseason: they'll have to decide whether to pick up or decline the fifth-year options in those players' rookie contracts, guaranteeing an additional year with the team, or essentially relinquishing them to become a free agent after the 2018 season.
While some players from that draft class, like Buccaneers QB Jameis Winston and Titans QB Marcus Mariota, are almost guaranteed to have their fifth-year options picked up, there are a handful of players who must use this season to prove they deserve to have their option exercised.
PFF's Bryson Vesnaer looks at five offensive players from the 2015 first round that need to show their teams that they're worthy to stick around for another season.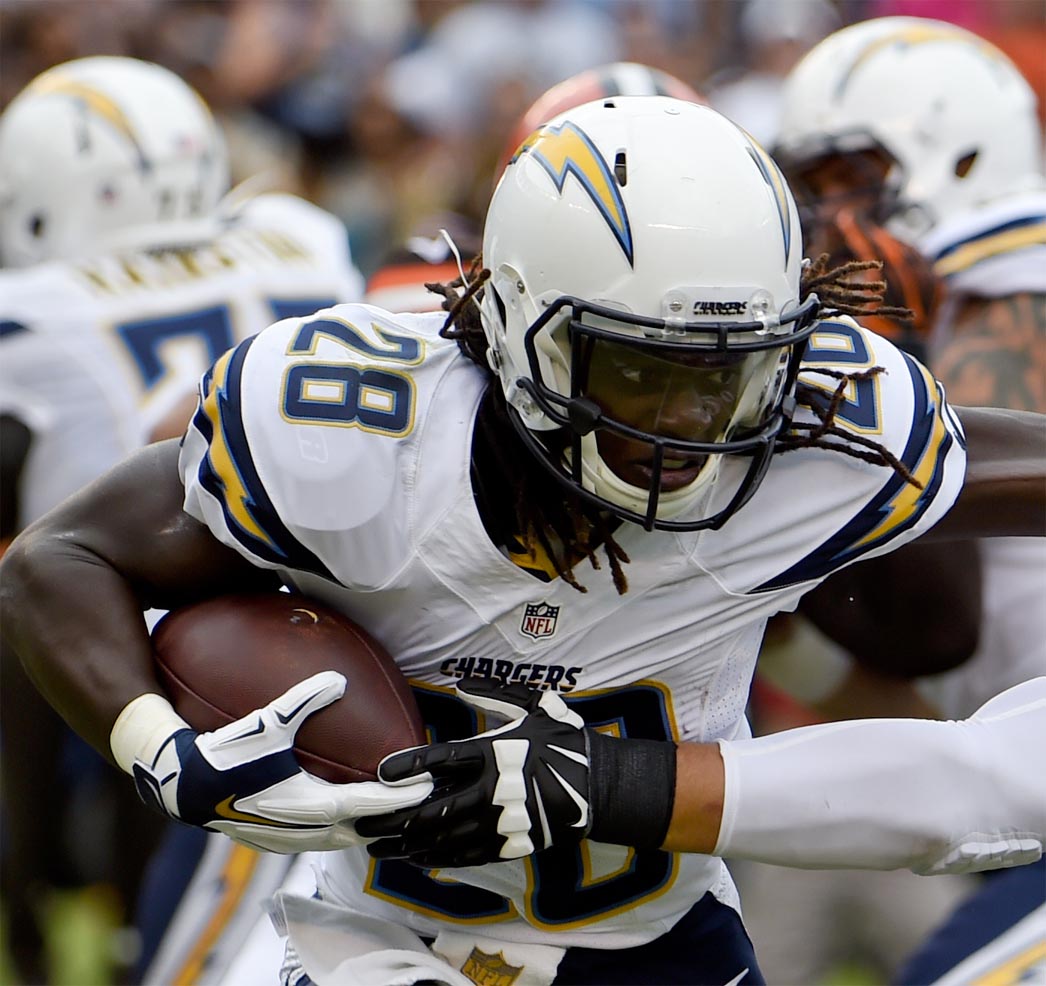 Melvin Gordon, HB, Los Angeles Chargers
If Gordon can have a breakout third season for the Chargers, like he did in his sophomore year, there shouldn't be much doubt about picking up his fifth-year option. Gordon had a solid rookie season, rushing for 641 yards on 184 carries and forcing 34 missed tackles. But he also fumbled six times and finished with an overall grade of just 59.4, which ranked 46th out of 51 running backs who played at least 300 snaps.
Last year was a marked improvement for Gordon, as he rushed for 997 yards on 254 carries, forced 34 missed tackles and scored 10 touchdowns. He also fumbled just twice. He showed even more improvement in the receiving game, catching 41 passes for 419 yards (he caught 33 for 192 yards in 2015). Gordon's overall grade of 82.5 ranked fifth in the league.
The biggest concern the Chargers will have is Gordon's durability. He missed two games in 2015 and three in 2016 due to injuries. With a somewhat-improved offensive line and new head coach Anthony Lynn's commitment to running the ball, this is Gordon's chance to prove to the Chargers that he can handle the load. If he can play like he did last season and survive for 16 games, there's no reason the Chargers shouldn't pick up that fifth-year option.
Ereck Flowers, OT, New York Giants
When the Giants drafted Flowers ninth overall selection in the 2015 draft, they knew they were getting a good run blocking tackle who was very much a work-in-progress in pass protection. In his rookie season, his run blocking wasn't great and graded out at just 60.7 overall. But that stood tall compared to his pass protection. Flowers allowed five sacks, 17 quarterback hits and an additional 47 hurries in 2015. That was good for a league-worst 90.8 pass blocking efficiency among tackles. His 32.5 overall grade ranked as the fourth-worst among all NFL tackles.
Last season, Flowers showed some significant improvement, but still wasn't close to the player the Giants expected him to be when they drafted him. His run blocking grade of 78.3 was closer to what they expected, which bodes well going forward. And in pass protection he once again allowed five sacks, but only nine hits and 50 hurries. While his 92.7 pass blocking efficiency was an improvement from his rookie year, it still ranked 52nd out of 61 tackles.
This year is probably Flowers' last chance to show the Giants that he can be a reliable pass protector. While the Giants are sure to be pleased with his improving run blocking, he's been a liability in pass protection for them. Few teams would be happy with a left tackle who gives up 50 or more QB pressures every season. If Flowers can't improve those numbers in pass protection, it seems unlikely that the Giants would pick up his fifth-year option.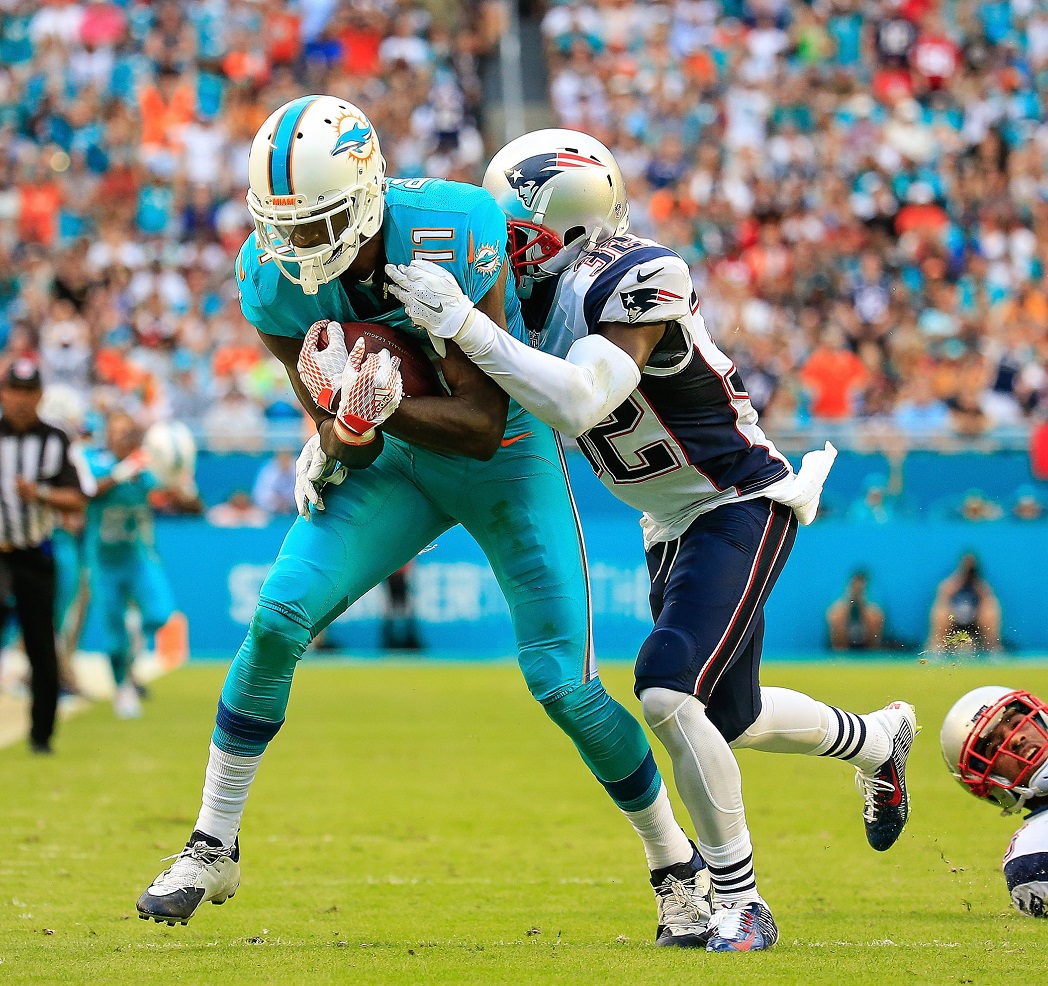 DeVante Parker, WR, Miami Dolphins
There was a lot of hype around Parker after he was drafted, with many thinking he could become a go-to wide receiver for the Dolphins. His rookie year was marred with struggles, as he caught just 26-of-44 targets for 494 yards and three touchdowns while dropping four passes. His overall grade of 73.7 ranked 50th among receivers with more than 300 snaps played. It wasn't quite the year people expected, but his 19.0 yards per reception screamed big time potential.
Going into last season, there was even more hype (and pressure) on Parker to take that next step to becoming the elite receiver he was drafted to be. He improved for sure, catching 60 passes (on 88 targets) for 799 yards and four touchdowns. He also dropped just one pass. He finished with the 26th best wide receiver grade in the league at 79.6. Again not quite the elite numbers many expected, but a marked improvement and step in the right direction.
While at times last season he showed that he could be a number one receiver, consistency was an issue for him. He had five games in which he caught two or fewer passes. That simply isn't good enough for an expected 'go-to receiver.' Parker will need to use 2017 to prove to the Dolphins that he can be the player they drafted him to be, otherwise he could see his fifth-year option declined.
Laken Tomlinson, G, Detroit Lions
Coming into the league, Tomlinson was considered a solid, safe draft pick for the Lions. While he was likely to have some rookie struggles, the thought was that he could develop into a solid starter. His rookie season definitely had those struggles as he finished with an overall grade of 66.7, which ranked 46th out of 82 guards with at least 500 snaps played. His pass protection was a bright spot though, as he finished with a 22nd best pass blocking grade of 80.5 among guards.
The real concern with Tomlinson was the step back he seemed to take in 2016. Through the first five games of the season, he had an overall grade of 46.1, thanks to his huge struggles in the run game (37.0 run block grade). It was at that point that he lost his starting job to Graham Glasgow. Injuries pushed him back into a starting role, but he didn't improve much. Tomlinson finished the season with an overall grade of 49.9, the eighth-lowest out of 64 guards with at least 500 snaps played. His 40.6 run blocking grade was the fourth-worst.
Based on his on-the-field play, Tomlinson is the least likely player on this list to have his fifth-year option picked up as it's likely that Tomlinson won't even have a starting job at the beginning of this season. But if Tomlinson wants to stick around for a fifth year with the Lions, he'll need to show improvement at any opportunity he gets. He's fighting an uphill battle, but a good season could completely turn that around.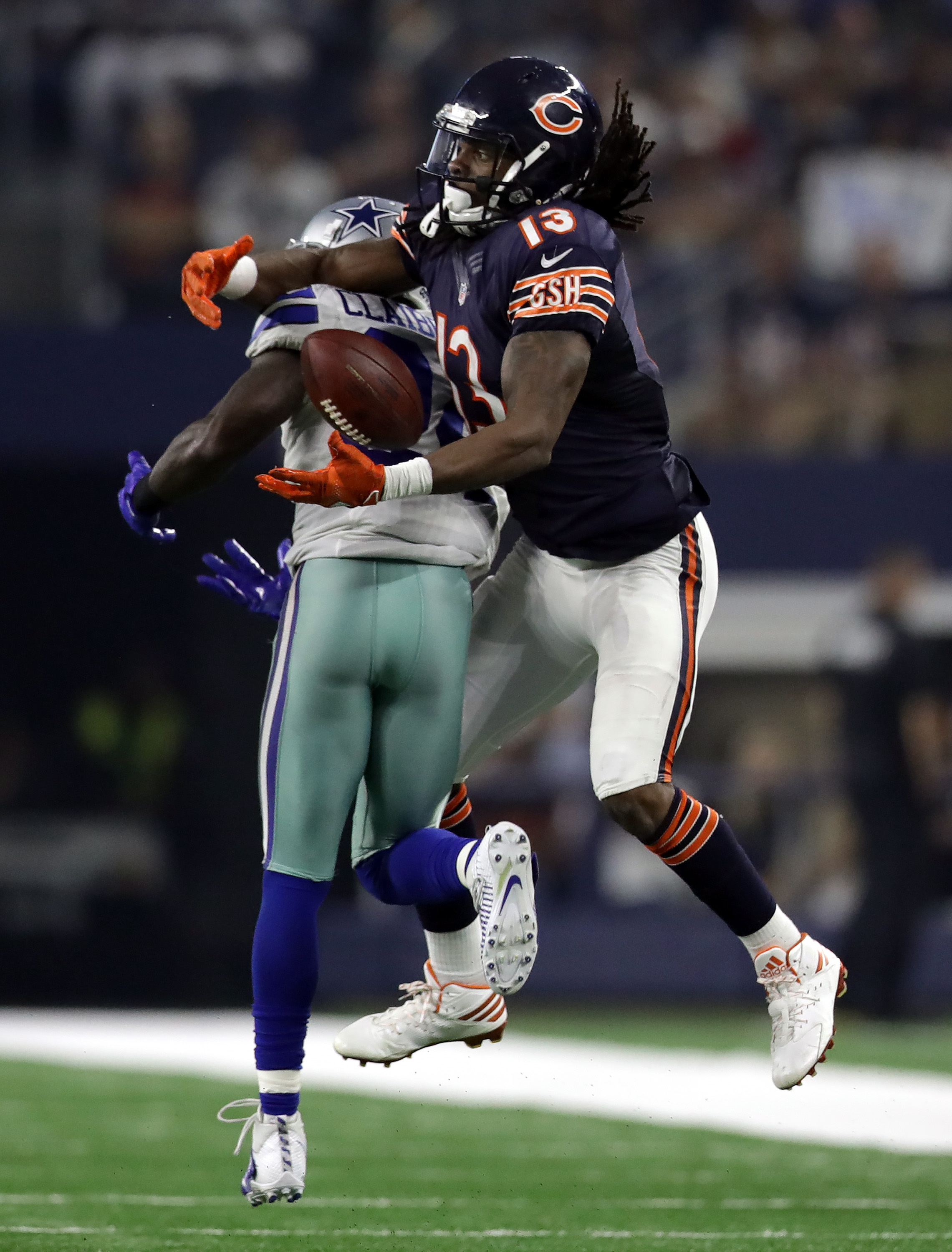 Kevin White, WR, Chicago Bears
White is a strange case as the biggest potential reason for his fifth-year option not being picked up isn't related to his play on the field. Since being selected seventh overall in the 2015 NFL draft, White has played in just four regular season games. He sat out the entire 2015 season with a broken left tibia and didn't see his first NFL action until last season. He had a solid preseason and then started the regular season well enough, catching 19 passes (on 34 targets) for 187 yards with a dropped pass over the first four games of the season. That was all he would play last year, as a broken fibula in the same left leg ended his year.
This year is White's last chance to show that he's worth keeping around for a fifth year. Last year's four games showed that he could potentially be a good receiver in this league (his 16-game projected numbers of 76 catches for 748 yards are solid). But his injuries are a massive concern. With WR Alshon Jeffery leaving the Bears, White becomes the likely No.1 receiver this year. If he can step up and shine on the Bears offense, he could make a strong case for Chicago picking up that fifth-year option.