Every year we see big names either released or traded unceremoniously in training camp. Whether it's due to bloated contracts at loaded positions, holdouts or losing a starting job, these five big-name players could be on the hot seat with their respective franchises.
This one seems like a forgone conclusion. Williams doesn't want a new contract, he just wants out of Washington. With Alex Smith's contract looming over the Redskins' roster-building the next couple seasons, they'd be smart to get what they can for their franchise left tackle. The Browns and Texans seem the most likely suitors with their respective need and cap situations.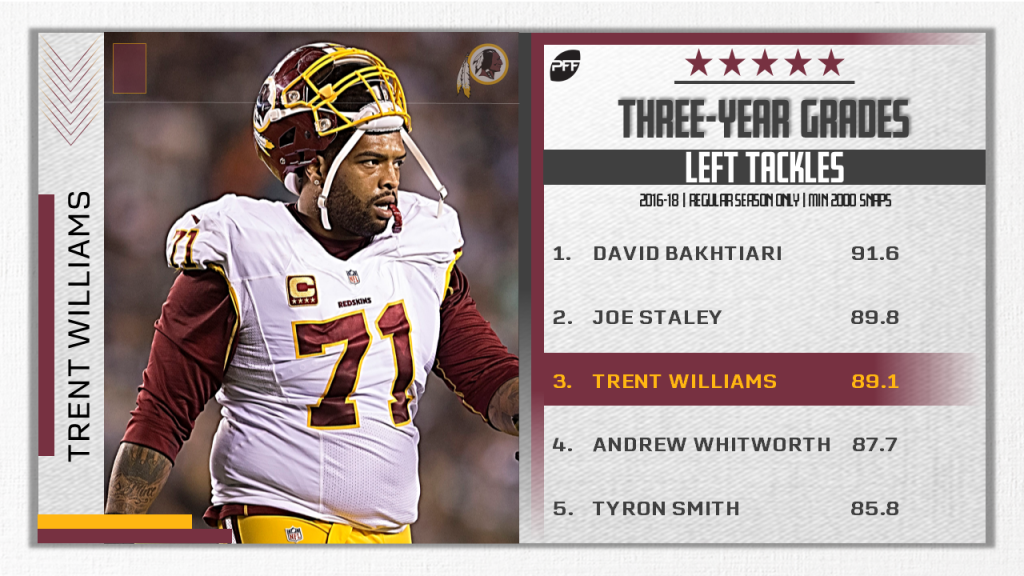 Jerry Jones came out earlier this week and said what we here at PFF have said for a while now: you don't have to have a rushing champion to win a Super Bowl. If Zeke really won't report without a new deal, anything the Cowboys can get in return for Elliott should be considered a win. He's among the 10 highest-paid backs in the NFL and was worth only 0.2 wins above replace last season. Translation: he's already being valued correctly. Giving in at a higher price point would be bad business.
The Raiders have been rumored to be shipping Joseph since basically the day Jon Gruden was hired. Over the course of the offseason, they signed safety Lamarcus Joyner to a big-money deal and drafted safety Johnathan Abram in the first round. Joseph hasn't quite lived up to the hype yet and had his fifth-year option declined, but that doesn't mean there won't be a market for his services. Joseph still earned a solid 74.5 overall grade last season. 
Everyone and their mother realizes the Broncos are going through a rebuild at the moment, even if they don't want to publicly say as much. They sold off Demaryius Thomas at the end of last season, and now Sanders looks primed for something similar. The 32-year-old wideout is in the last year of his contract and is due a cap hit of nearly $13 million this season. With little long-term reason to keep Sanders in house, recouping any value they can from him would be prudent.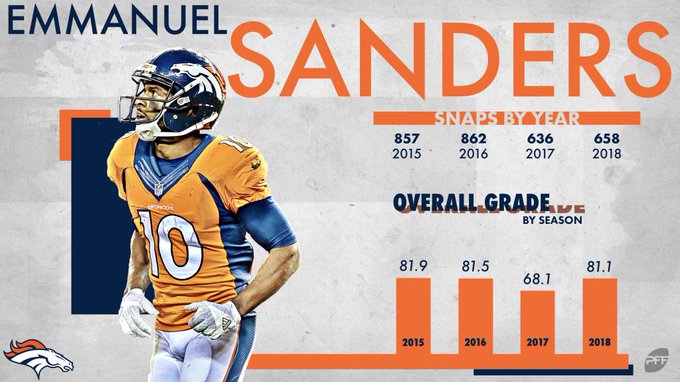 Most of the other guys on this list should figure to at least command something via trade, but that's unlikely to be the case with McCoy. His $9 million cap hit this season is top-three among all running backs in the NFL, and at 31 years old, we've seen a distinct downward turn in his play of late. He went from a 78.6 overall grade in 2016 to 73.7 in 2017 to 62.0 last year. The Bills also signed Frank Gore and T.J. Yeldon this offseason and used a third-rounder on Devin Singletary. This one looks more likely than not.