There's no denying Tom Brady's first-ballot Hall of Fame résumé, but even at age 39, he's still improving his game. Early last season, Brady came out on fire, and there was serious discussion about whether it was the best football he'd played in his entire career. As good as 2015 was, he's been even better here in 2016, and is currently the league's leader in passer rating (133.9), yards per attempt (9.8), completion percentage (73.8), and PFF overall grade (96.4).
Brady has run the New England Patriots' quick-hitting passing game to perfection over the years, making good decisions and getting the ball into his playmakers' hands with elite short and intermediate accuracy. His ability to decipher coverage both pre- and post-snap while getting the ball out of his hands quickly has always been the biggest strength to Brady's game. However, as good as he's been making plays within the flow of the offense, the Pats' QB was not always the most efficient passer on longer-developing plays, or when the initial play call broke down.
Whether 7-step play action, plays in which the first read was covered, or plays in which Brady had to break the pocket, his accuracy waned the longer the play went, creating a hole in his game for a few years. That is, until 2014, when Brady made a concerted effort to improve his ability to make plays late in the down.
He has succeeded.
Brady's stats when time to throw reaches 2.5 seconds or more

The 2013 season was not kind to Brady—his worst effort since 2006, in fact—and early 2014 was not much better through four games. However, the famous Monday Night Football thrashing at the hands of the Kansas City Chiefs led to an "On to Cincinnati" cry that turned Brady's (and the Patriots') season around, culminating in a Super Bowl title. For Brady, not only did he get back to his previous form, he actually turned a weakness into a strength and started making plays later in the down, often while extending plays outside the pocket.
Using the cutoff of 2.5 seconds into a play, Brady has become one of the best passers on plays that last beyond this mark. It's important to note that a longer time does not necessarily imply better pass protection; in fact, the opposite is true for Brady and most quarterbacks, as the quicker-hitting plays are the ones in which the read is clear and protection is usually sound.
There are a number of reasons for improvement on the longer-developing plays. Brady has always been a good, not great, deep-ball thrower, and many of those downfield throws need time to develop; his accuracy was not always on point when he sat in the pocket for that long. He's improved his work on the deep ball the last few years, and currently leads the league with an adjusted completion percentage of 66.7 percent on passes thrown at least 20-plus yards downfield this season (9-for-15, 383 yards, one drop, four touchdowns, 143.8 passer rating).
More importantly, it's the extended plays and improved pocket movement that have been the new avenue that Brady has used to take his game to the next level. He's never been known for his athleticism—despite what his mom thinks—yet here he is making plays outside the pocket more than ever before in his career. It started in that 2014 midseason turnaround, and has continued to improve; now Brady sits with the top passer rating in the league (129.9) on passes lasting at least 2.6 seconds.
He's showing better patience and footwork in the pocket when his initial reads are covered, and he's now demonstrating a willingness to break to the pocket to find the open man.
Here he is taking advantage of a weak three-man rush by the New York Jets to find the downfield play back in Week 7 of 2014.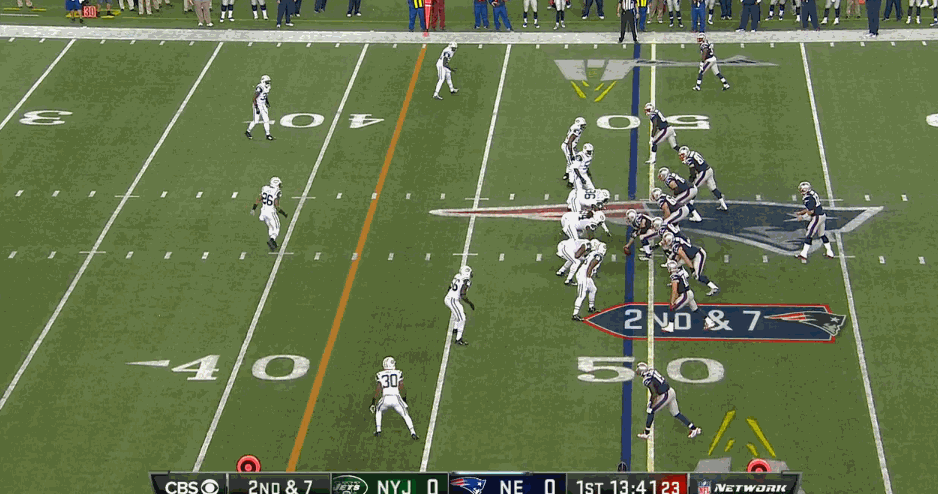 Brady shows good touch on the run on this pass from Week 13 last season against the Philadelphia Eagles.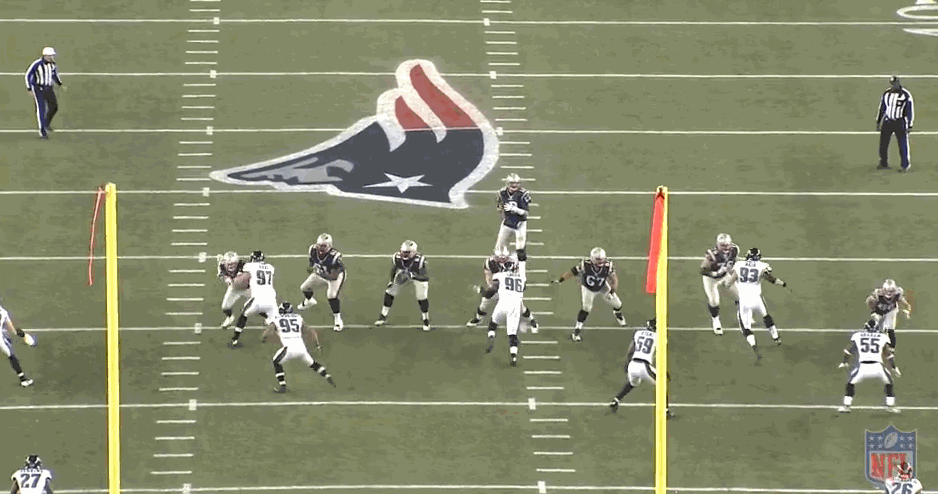 Just last week, Brady had two plays that summed up this improved part of his game.
Here he avoids pressure and hits WR Julian Edelman in stride down the field, though the play was negated by an illegal-man-downfield penalty.
His first touchdown last week was a patient play, as he broke the pocket against the three-man rush to find WR Danny Amendola in the end zone.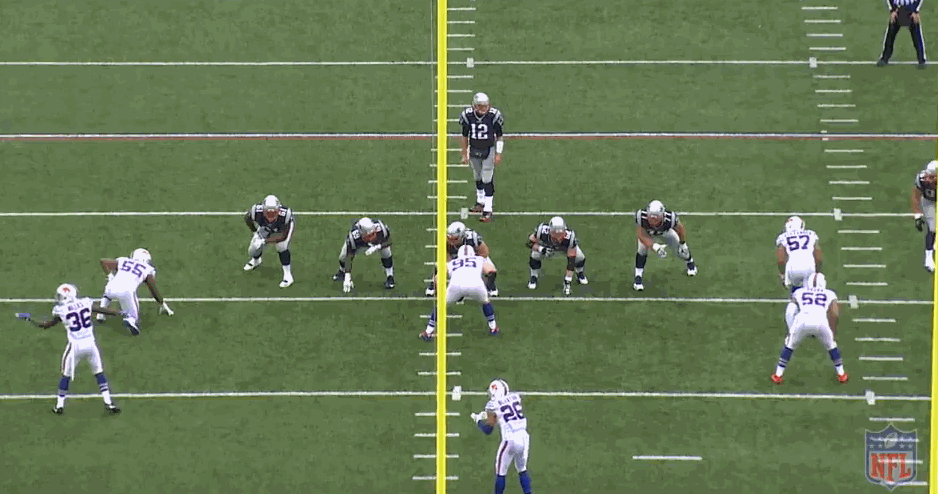 Most players regress at the back end of their careers, but at age 39, Brady is still finding ways to improve. He's throwing a better deep ball than ever before, making plays outside the pocket, and even moving the chains with his legs once or twice per game this season. Finding these extra few plays every week has Brady playing better than any quarterback in the league since early 2014, and perhaps the best football of his illustrious career.