As always in the NFL, there are many different ways to climb a tree, and how teams defend the pass can vary wildly from scheme to scheme. We know that very broadly some teams run predominantly man coverage while others favor more zone, but diving even deeper into those broad buckets can show us some interesting trends about how each team plays defense.
Across the NFL
The league is overall a zone-heavy league. All 32 teams combined to run zone coverage on 59.0 percent of snaps with just 34.9 percent man coverage (the remaining 6.1 percent falling into a miscellaneous category including prevent, red zone, and goal line defenses which can contain elements of both and don't sit accurately in a typical coverage shell).
The most commonly used coverage shell in 2016 was Cover-1, with teams running that version of man coverage or 'man-free' on 28.5 percent of snaps last season. Only one other coverage shell was over the 25 percent barrier, and only two other coverages were used on more than ten percent of coverage snaps.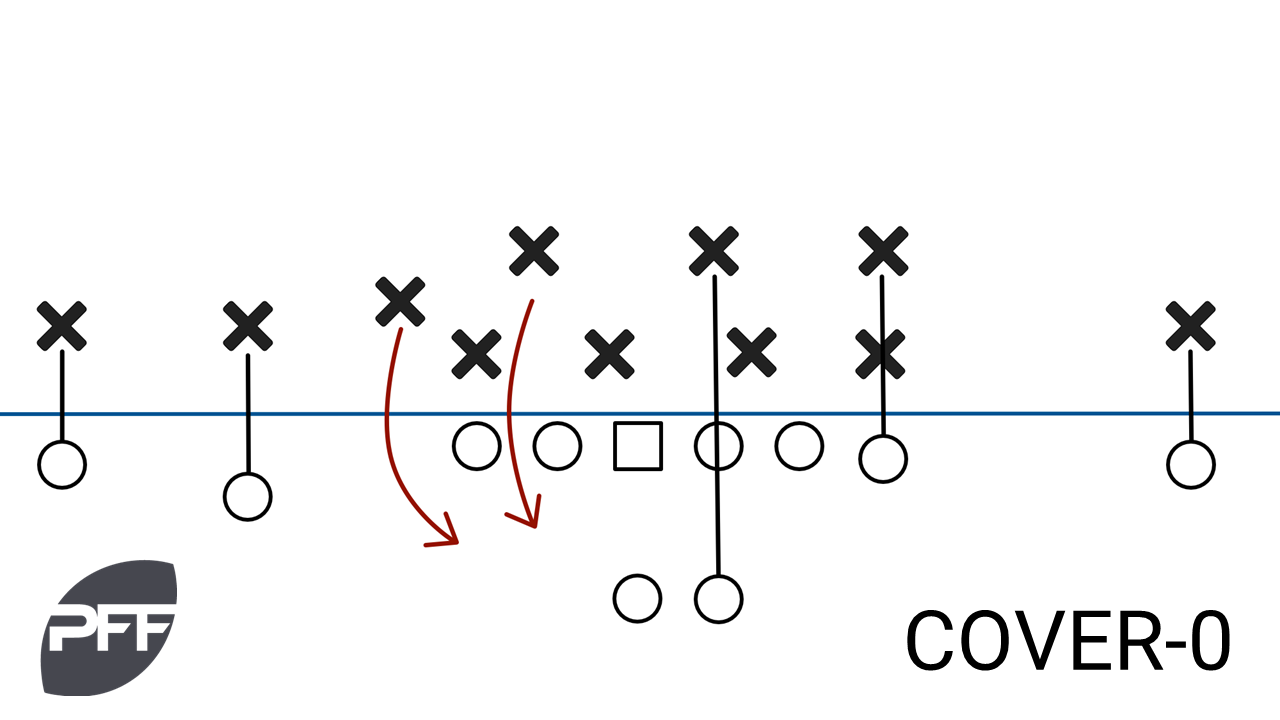 The least used of the broad bucket coverages was, rather predictably, Cover-0. While man coverage is certainly heavily used, teams rarely do so without a safety net of that deep-lying free safety, and attacked with no plan-B on just 2.3 percent of coverage snaps, which still means that teams ran this hyper-aggressive, hyper-risky coverage 481 times last season combined.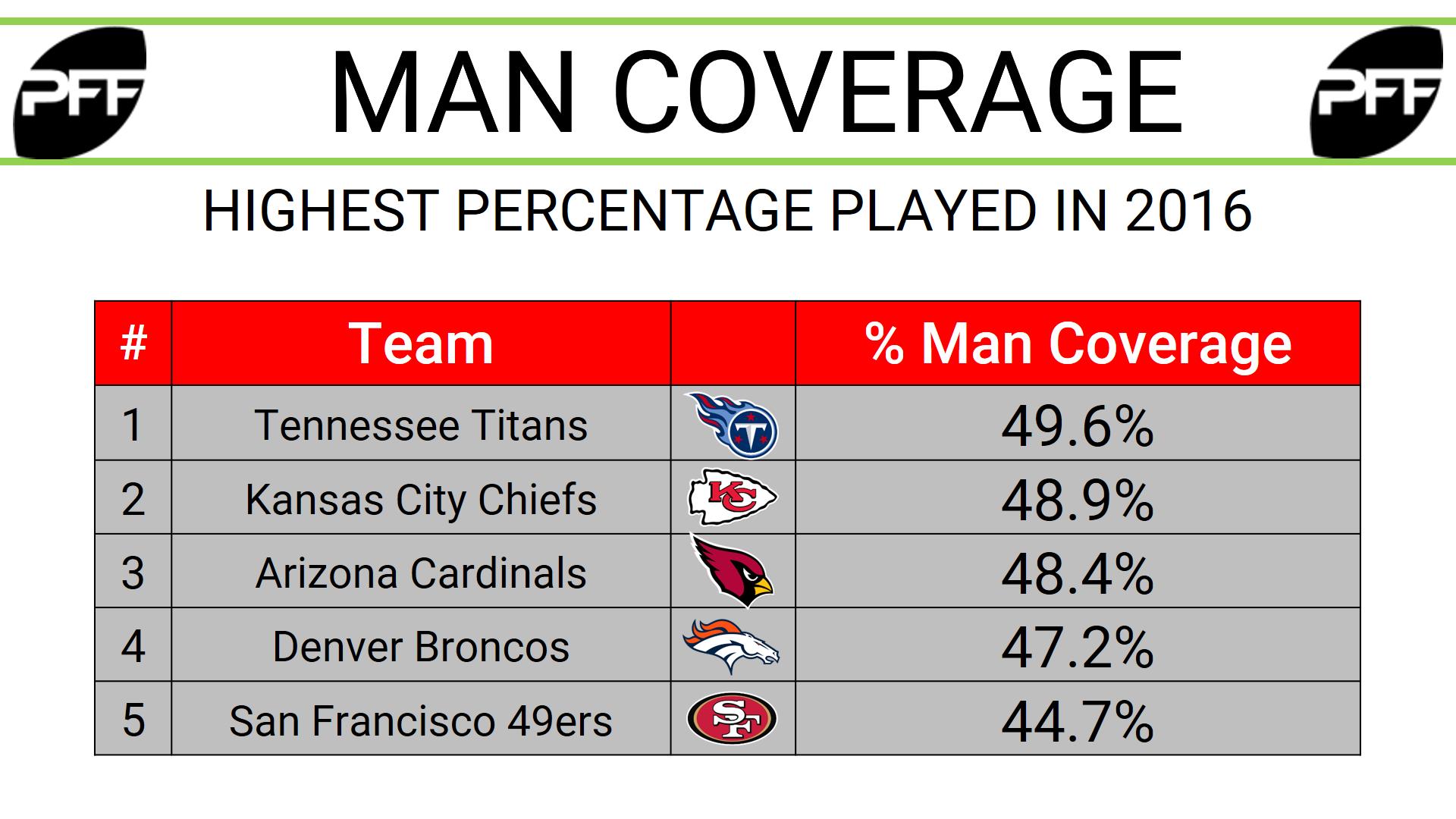 No team in 2016 ran man coverage on more than 50.0 percent of their snaps, but a few came close. The Tennessee Titans ran more man coverage than anybody else – on 49.6 percent of their snaps, with the Kansas City Chiefs not far behind on 48.9 percent. The Chiefs were wildly more successful with that coverage given a far superior cast of coverage defenders tasked with executing it, and the Titans asking so much of such a limited group of defensive backs was one of the main reasons for some of their struggles against the pass last season.
Those two teams also represent the only two teams in the league that ran more man coverage than zone coverage once the various miscellaneous coverages are taken out of the equation. The Chiefs actually ran man coverage 6.5 percent more than they ran zone overall.
The New York Giants were the league's most aggressive team in terms of running man coverage without a safety net, deploying Cover-0 on 5.4 percent of their coverage snaps, or 38 times over the course of the year.  Only three teams (the Broncos at 32 and Saints at 34) ran Cover-0 more than 30 times last year and four sides ran it just once each.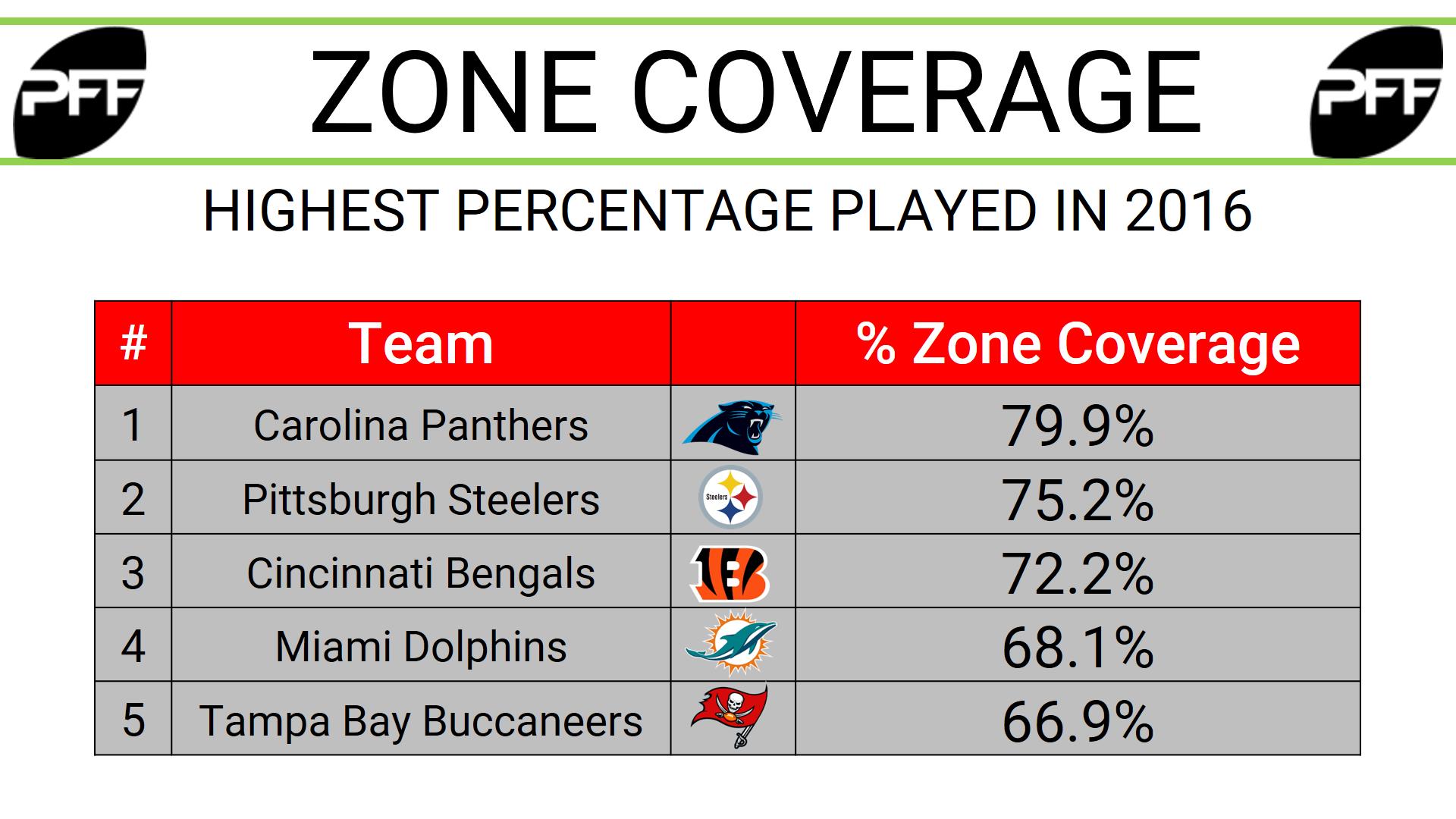 While no team ran more than 50.0 percent of their snaps in man coverage, many teams were far more zone-happy than that. The Carolina Panthers led the way, with almost eighty percent (79.9) of their snaps coming in zone coverage of some variety or other. They ran just 12.3 percent of their snaps in man coverage, and lined up in Cover-3 alone 237 times over the course of the year.
The Pittsburgh Steelers (75.2) and Cincinnati Bengals (72.2) were the only other two teams to play more than 70.0 percent of their snaps in zone coverage, while even the man-coverage champion Titans still ran zone coverage 45.7 percent of the time.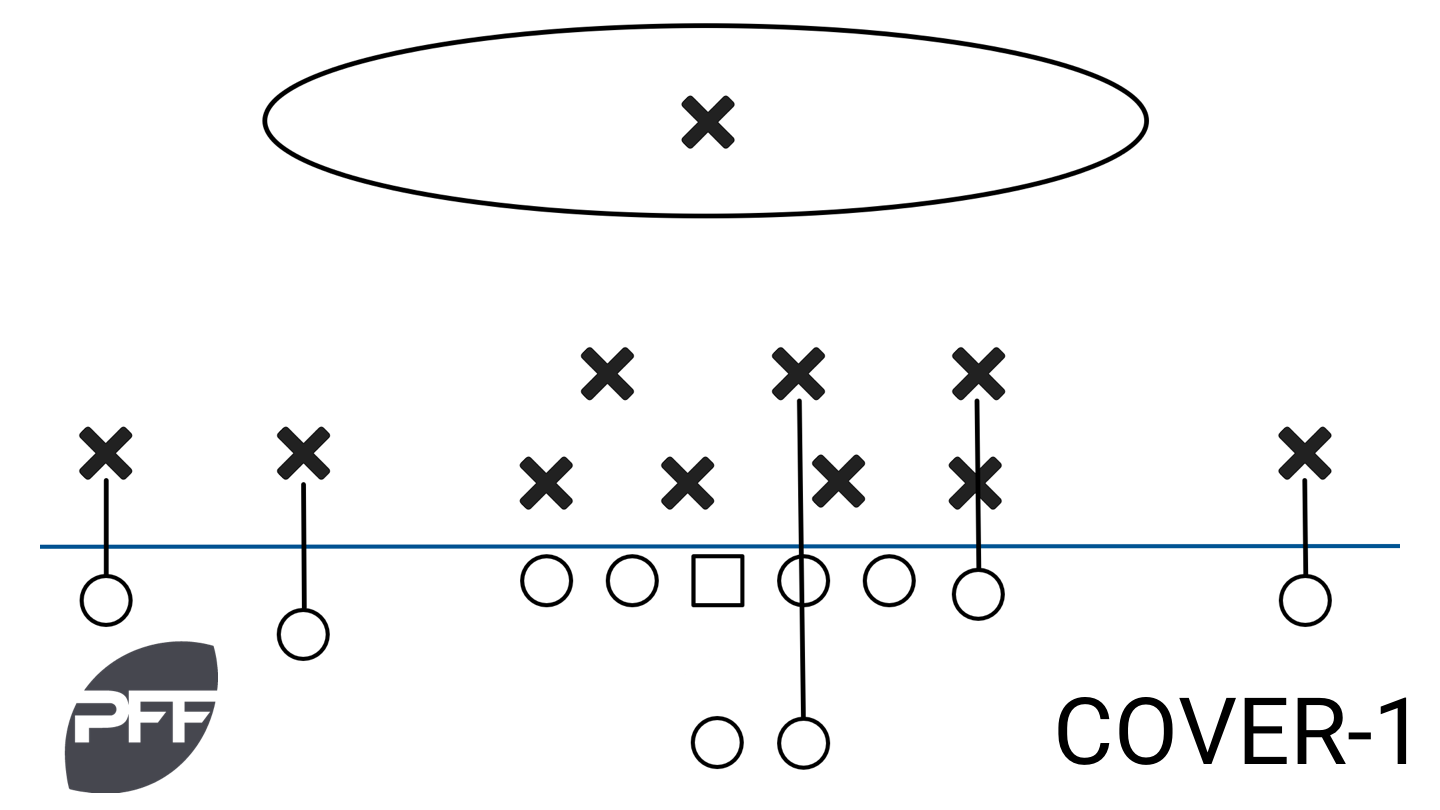 The staple man coverage shell, Cover-1 effectively puts every coverage defender on an island except for the deep-lying free safety, who is there as a safety net to the whole operation should somebody blow their assignment or get badly beat. Nobody used Cover-1 more than the Houston Texans, who ran it on 43.4 percent of their coverage snaps, but the Texans were significantly less likely to remove that free safety and try to generate pressure on top of the man coverage, and virtually never ran man coverage with two high safeties, so ran less man coverage overall than some other teams. The Arizona Cardinals (42.2) and Kansas City (40.6) were the other two teams to run Cover-1 on more than 40 percent of their snaps.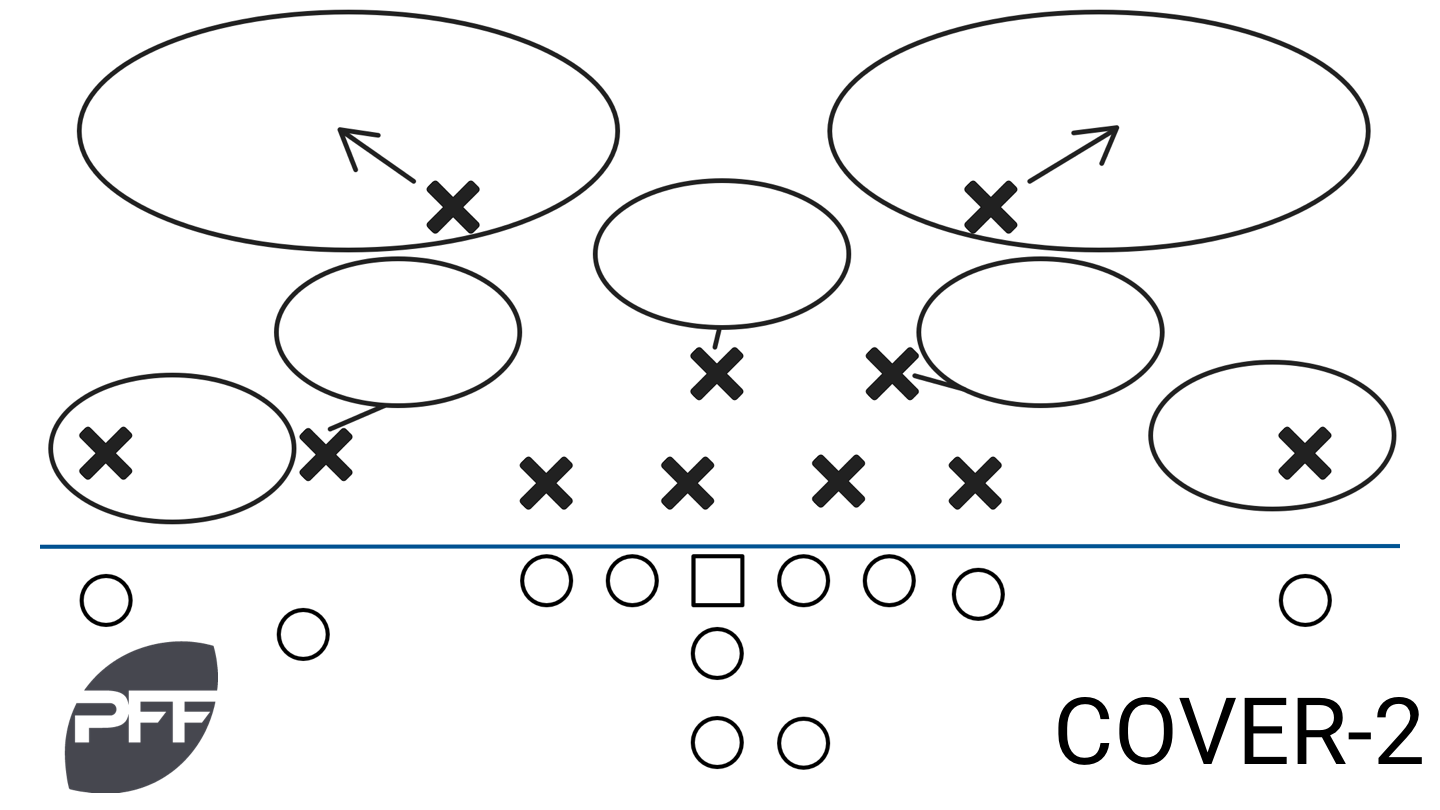 What was once the league's biggest trend in coverage, the staple of Super Bowl sides like the 2002 Tampa Bay Buccaneers, was used on just 12.4 percent of snaps league wide last season. The Steelers led the league in time spent in Cover-2, with 26.7 percent of their snaps, but only they and the Saints (25.2) deployed that coverage on more than a quarter of their snaps. The Chiefs ran Cover-2 on just 2.3 percent of their snaps, and five NFL teams deployed this coverage shell on less than three percent of their coverage snaps.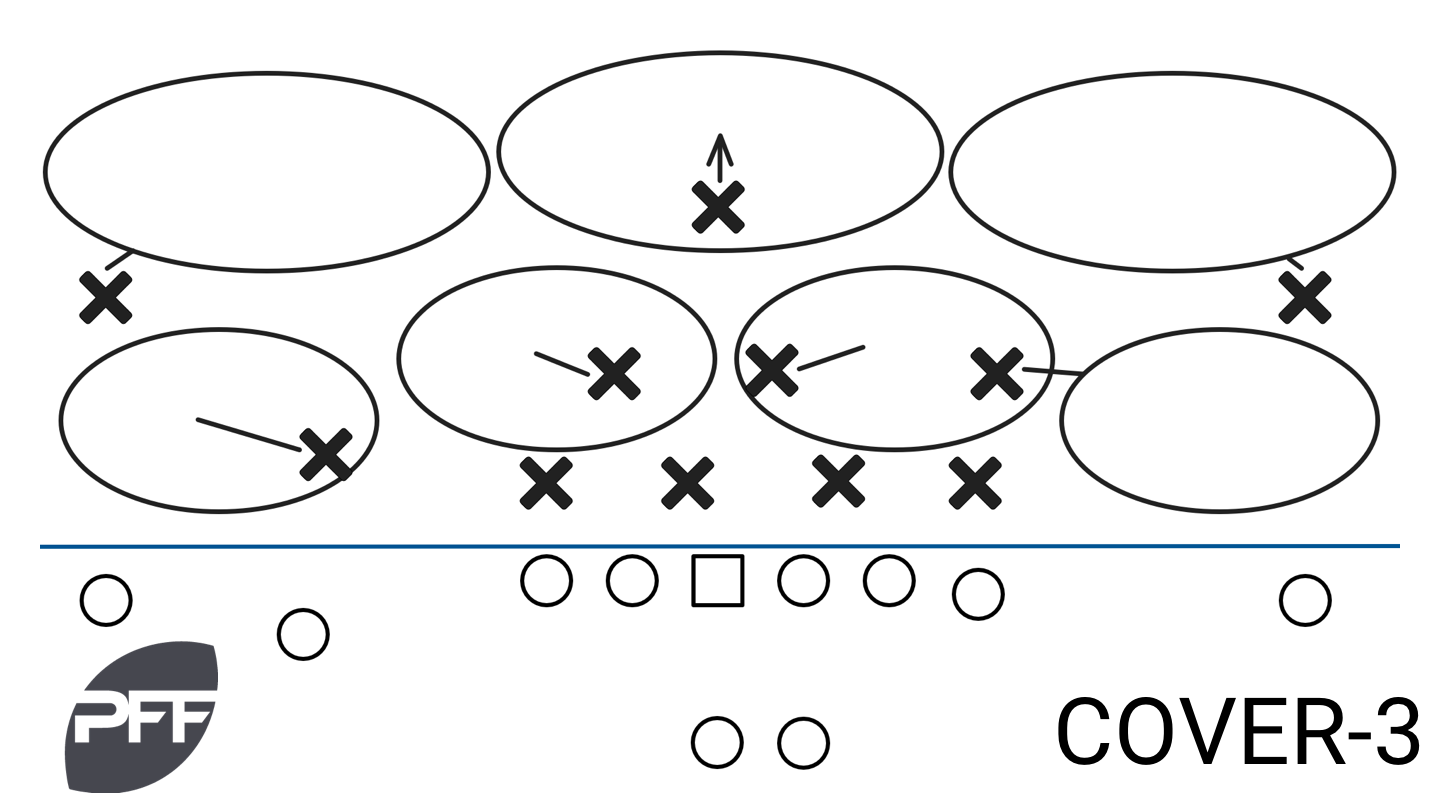 It won't surprise anybody to see that the Seattle Seahawks led the league in snaps in a Cover-3 defense, at least from a percentage standpoint. Seattle ran Cover-3 on 54.0 percent of their snaps, with members of that coaching tree taking the system to Atlanta (51.5) and Jacksonville (46.4) making up the rest of the top three. The Falcons actually ran 45 more snaps overall in Cover-3 than the Seahawks, but that represents a lower percentage of their total snaps on defense last year. Cover-3 was the second-most common coverage deployed league-wide last season.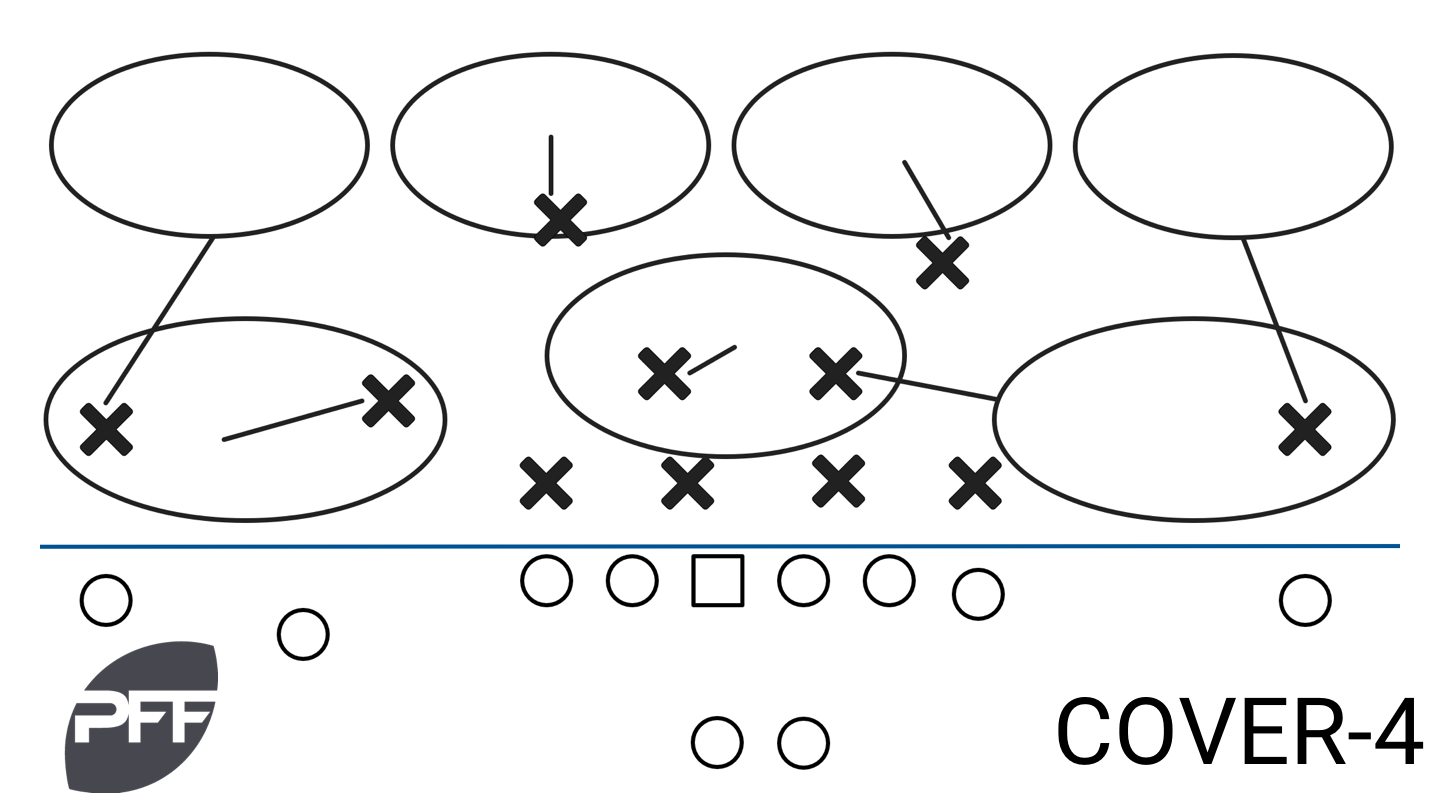 Cover-4 or 'quarters' coverage has become much more common over the years, with NFL teams deploying it on 9.1 percent of their snaps as a group in 2016, but it actually lagged behind Cover-6, which was used on 9.6 percent of the time. Both of these coverages feature two deep safeties, but Cover-6 splits the field in half and shows a Cover-2 look to one side of the field and Cover-4 to the other. Both coverages use plenty of matchup principles to combat modern NFL route concepts and plays. While a team like the Seahawks barely used these coverages (1.9 percent combined), the Carolina Panthers were running one or other of them on a third of their defensive snaps, and the Oakland Raiders even more at 34.4 percent.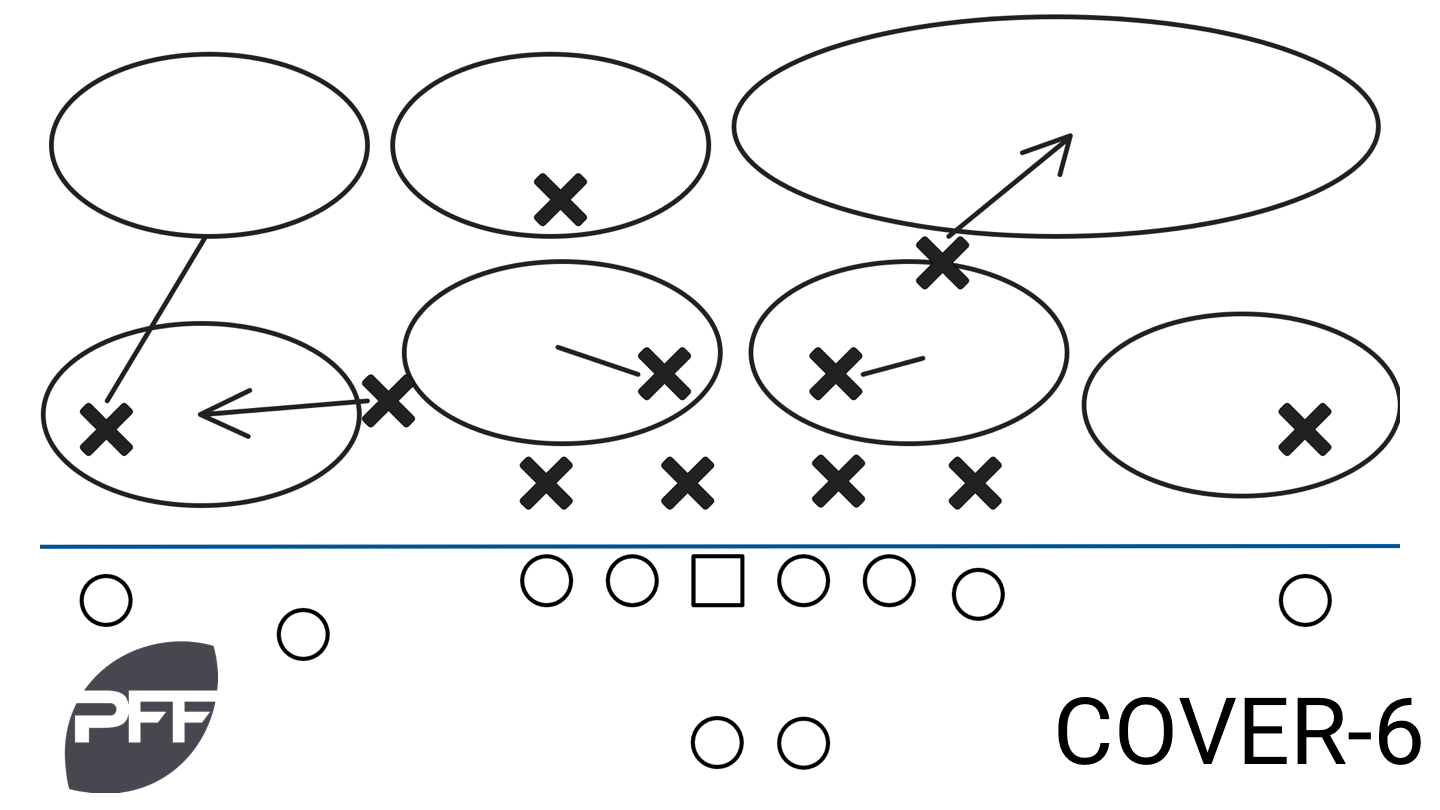 11 NFL teams used one or other of these coverages on more than a quarter of their defensive snaps in 2016.
Other Notes:
The Bucs were extremely quick to jump to bespoke red zone coverages, running some variety of non-standard red zone coverage shell on 7.4 percent of their overall snaps.
The Texans ran more goal line defense than anybody, with six snaps of goal line coverages, one more than Detroit.
The Dallas Cowboys ran prevent defense 15 times in 2015, four more than any other team, while eight sides only deployed a true prevent once all season.
While the Seahawks are seen as strictly a Cover-3 defense, they ran man coverage 36.5 percent of the time, and had plenty of snaps in which Richard Sherman saw man assignments mixed into overall zone coverage shells.
No team faced more pass plays than the Falcons during the regular season, with 752 snaps against the pass. Buffalo at 611 faced the fewest.