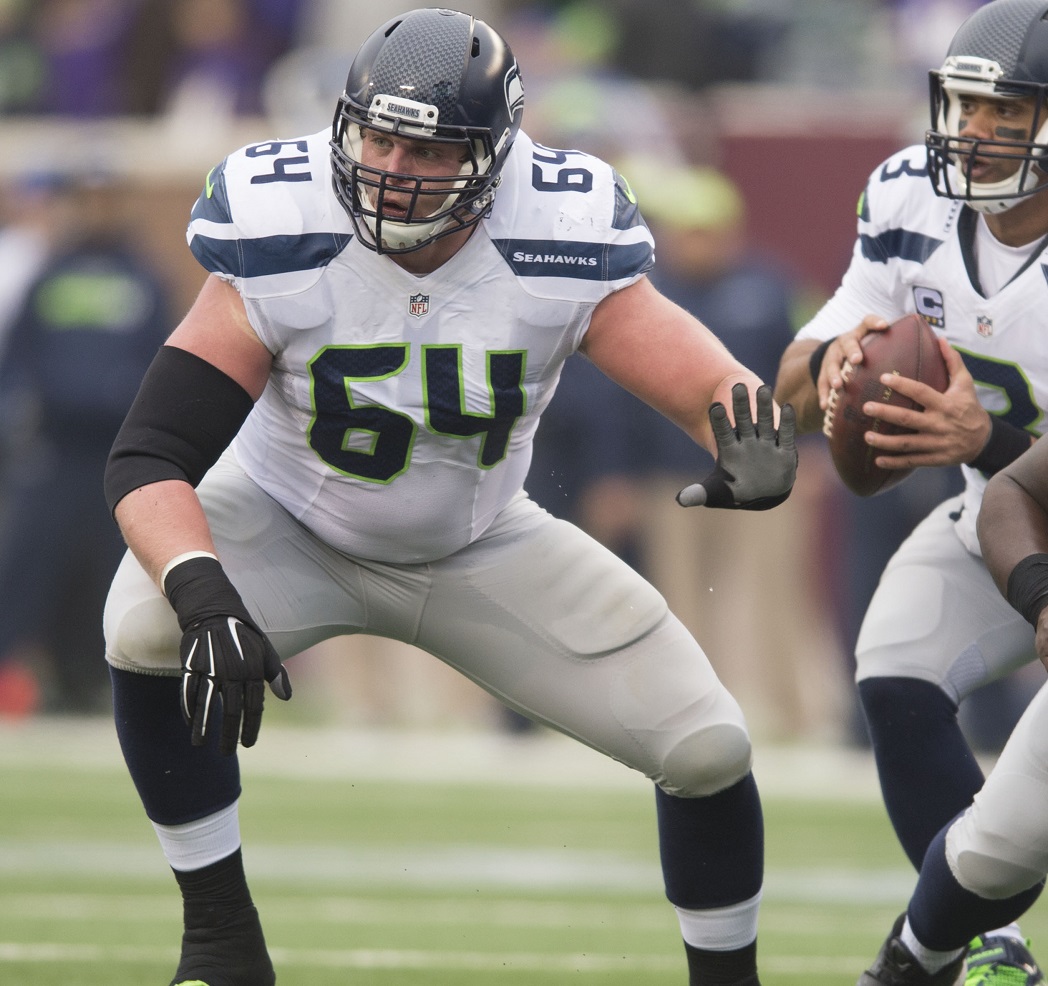 MINNEAPOLIS, MN - DECEMBER 6: J.R. Sweezy #64 of the Seattle Seahawks blocks during an NFL game against the Minnesota Vikings at TCF Bank Stadium December 6, 2015 in Minneapolis, Minnesota. (Photo by Tom Dahlin/Getty Images)
According to Tampa Bay Buccaneers coach Dirk Koetter, G J.R Sweezy has "looked awesome" during OTAs. Sweezy missed the entire 2016 season after signing a free-agent contract with the Bucs. He will likely be the starter at right guard.
2015 was the last time Sweezy played. During that season, he ranked 55th in overall grade at 55.0.
Sweezy struggled in pass protection in 2015, earning a pass-block grade of 50.7. His pass-block efficiency of 95.5 ranked 41st out of 62 guards who spent at least 355 snaps in pass protection. He allowed 32 total pressures on 556 pass-block snaps.
Sweezy was a big part of the Seahawks Super Bowl run in 2013-2014. That season he earned career-high marks in overall grade (68.0) and run-block grade (76.5) and helped set the tone for their impressive running game.